10 tips to market e-commerce blogs
April 17th, 2020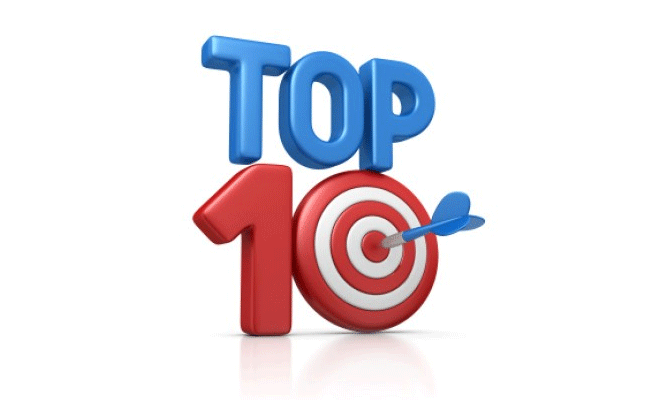 E-commerce blogs are the best platform where a product can create buzz around the customers and spreads awareness to numerous people in best possible way. In this internet marketing era, marketer always does experiment with innovative marketing strategy and marketing on e- commerce blogs are the best way to reach out to maximum people. There are many ways to market e- commerce websites which has been discussed below. This article would discuss ten tips to market e-commerce website.
Educate your prospects
Before marketing any product to your customers, it is very essential to educate them firstly. Most of the people come on World Wide Web to get information about product, service and business. Blogging about products' features and USP help the customers in the best way to make them attentive as well as educate them.
Promote exclusive offers
Promoting new and exclusive offers drives traffic on blogs. As customers are always prefers new and latest product offering and wants to get information about it and if they find it beneficial for them they must want to buy it in future. New and exclusive offers can be offered via social media link or follow up links, it not only drives additional traffic but also helps to create buzz around the customers.
Use social media
Using social media is the best idea to get potential traffic. As many user just visits the website for sake of information, but social media gives you niche market where a marketer can crate noise and can offer many new product in novel way. Weekly coupons and free shipping option can bring huge amount of traffic for an e-commerce blog and also create fans for your blog.
Monitor your potential customers
Monitoring customers on e- commerce blogs can give effective results. Some of the key factors are very important while monitoring on e- commerce websites like what kinds of customers visit on your blog, what they post, their like, dislike, comments, and their reaction about new product. This helps to create niche market and better marketing strategy for an e- commerce business to gain maximum benefits.
Give customers a chance to communicate
Always give two way communication tools for e- commerce websites. Generally you post about product comment on it and lots more activities takes pace, but until and unless you won't get feedback or review from customers a business cannot get pinnacle of success. Take customers' instant feedback by posting something new, this not only helps for better business idea but also generates the most convenient place to create noise.
Post comments
Invite the customers for various activities like in discussion forum about any product. Take exclusive interview with happy customers and ask them to write some comments about products. The question answer option also crates magic as it encourages others to participate in this section. Thus comments posts on an e- commerce website makes each customer special and inspires them to get more information about a business.
Make video of your product
Making video of each product gives crystal clear image of any brand. A customer may have many questions about a product before buying and thus they move on a website or blogs to get information and others' opinion too. An e- commerce blog with products' features which comes in video form gives many ideas like how it looks and how it works can easily get into the mind of prospects.
Give review option
Providing rearview option on an e- commerce website can help a business to large extent. Posting, commenting about product's feature and benefits drives traffic and make them participate in discussion forum to say something are some of the key factors that raises sales. This fetches buzz around on blogs to write and say something.
What is new for customers?
Always search for what is new for customers that can make them involve and inspires can create magic for an e- commerce blogs. Relate your product and service with most common news which has created most popular and talk. Relating a product to celebrity, sports star and other breaking news can drive traffic and get more attention for an online business.
Create words of mouth
Words of mouth are the largest way to market any product and blogs are the best platform where this kind of activity can bring maximum traffic as well as high sales. You can crate words of mouth by using comments, review, instant feedback, two way communication, offering new and exclusive offers, link with social media and many other buzz crates more prospects.
Conclusion
An e-commerce blogs are the best place to market online business. But there are lots of tips which are essential to build an e- commerce website popular for marketing any brand. This article has discussed ten tips to market e-commerce blogs.