4 Best WordPress Plugins for Image Optimization
February 9th, 2023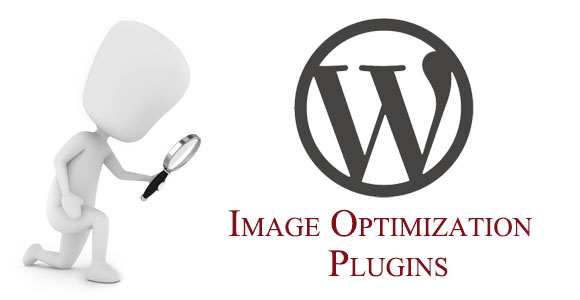 We all know an online user's experience is vastly different from interactions in the print world. However, with recent developments, it seems the divide is growing even more.
As the popularity of sites like BuzzFeed, Pinterest, and Tumblr increase, we are seeing an even greater reliance on visual stimulation. These days, our website design absolutely must include images in order to meet the users' expectations.
However, images can sometimes cause more harm than good. If you aren't careful, improper image management can slow down your site and detract from the user experience on smaller displays.
Fortunately, website designers, wordpress developers, and bloggers are in luck. Why do we all love WordPress? The vast amount of plugins makes it possible to do just about anything – and image optimization is no exception.
Here are four WordPress plugins that can make image optimization easier for website designers and bloggers.

Requirements: 3.5 or higher| Last Updated: June, 16, 2013| Rating: 4.5 out of 5 stars
Upload an image and Hammy will generate several smaller sized images. When a visitor accesses your site, Hammy will automatically display the most appropriate sized image.
This plugin was specially created to help a website designer optimize for mobile use. It helps decrease the load time for all users and optimizes the appearance for all devices, but it is especially mobile-friendly.
There is one component of Hammy that is both good and bad. The plugin doesn't affect the images you uploaded previously. If you want your database to remain intact, Hammy won't touch it. However, if you want to optimize your previous additions, you'll have to go back and reload all your images.

Requirements: 3.0 or higher| Last Updated: June 25, 2013| Rating: 4.5 out of 5 stars
This plugin is similar to Hammy; it reformats post images and only displays the optimum size for the device in use. When viewed on small displays, larger images are reformatted or omitted altogether.
However, PB Responsive Images is much more advanced than Hammy. As such, it requires a much more advanced blogger who is willing to do a lot of customizing.
First, you'll have to customize the configuration to fit your particular theme. Then, you'll have to set your chosen preferences to reformat images based on CSS media queries and SLIR image query pairs. If you don't have website design or development experience, that could be tricky.
There is a lot more flexibility and customization available with PB Responsive Images, but you have to be knowledgeable enough to navigate the process.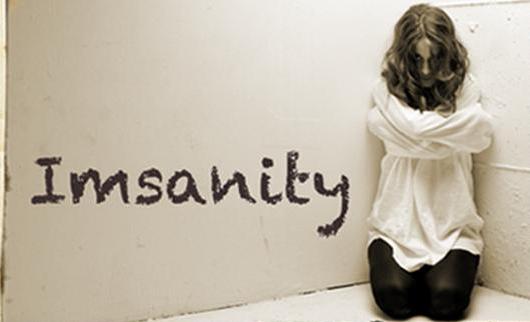 Requirements: 2.9 or higher| Last Updated: June 22, 2012| Rating: 4.8 out of 5 stars
Imsanity automatically resizes large image uploads. Instead of manually scaling each image, you can simply let this plugin do the work.
Determine a maximum width, height, and quality. If an image upload exceeds the maximum, Imsanity will automatically scale it down.
This plugin is perfect for sites that allow multiple authors or guest contributions. Never again will you have to go in and adjust contributors' uploads!
Imsanity comes with a few other perks. The plugin has a bulk-resize feature. It can adjust all the images previously uploaded to your site. Manually select which ones should get cut. The plugin can also convert BMPs to JPEGs. Lastly, one of the most helpful features of Imsanity is that you enable the plugin and walk away; you don't need to do anything else once it has been activated.

Requirements: 2.9 or higher| Last Updated: April 29, 2013| Rating: 4.2 out of 5 stars
This plugin connects WordPress users with Yahoo's Smush.It tool. Every image you add is run through Smush.It without any effort on your part. Simply upload the image and let the plugin go to work.
WP Smush.It enhances images in a variety of ways:
Strips meta data from JPEGs
Facilitates JPEG compression
Converts GIFs to indexed PNGs
Removes unused colors from indexed images
This plugin also has a bulk feature. It can be used for images that are currently in your media library.
As is the case with everything, there is some bad that comes with the good. Occasionally, Smush.It will become overloaded and the plugin won't be able to connect. When that happens, the plugin is temporary disable (sometimes for as long as six hours). However, the plugin has recently come under new maintenance and support; the company promises faster support and bug fixes.
As users' expectations grow and evolve, our blog post content and overall website design must adapt. These plugins can help give users what they want visually without frustrating them with slow load times and unfriendly mobile designs.
Author Bio:Jarrod Wright, the owner of Subtle Network Design & Marketing, offers search engine marketing and creative design services to clients in Clearwater and Tampa Bay Florida.