5 Crucial SEO Steps Your Site Can't Afford to Miss
September 20th, 2023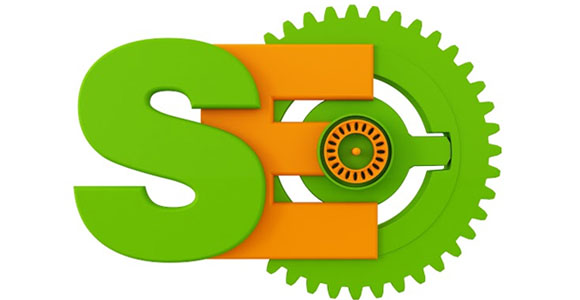 There have been a large number of big updates in the search engine optimisation world over the past couple of years with many websites seeing significant decreases in their rankings and traffic they receive from Google. Many of these updates have left webmasters confused and often scared however many of the standard principles remain the same.
#Have a Content Strategy
One of the most common areas that most webmasters fall down is not having a clear content strategy and plan for their website. At the very least you should be creating content based on your target audiences needs and desires.
You can do this by carrying out keyword research and designing buying personas based on your market research. Most webmasters will only ever create simple blog posts, but many site visitors prefer long form content, data visualisations, audio, emails or video.
Once you understand your customer you can begin to design the content that they will prefer to consume at different stages of the buying cycle so that you can capture them in your sales funnel and allocate your resources in to the right place at the right time.
#Improve your Site Speed
Having a fast site is not only important for keeping customers happy and improving your conversions it also has an impact on your SEO. If your site is very slow at loading then Google won't want to show it to searchers. I have seen some serious improvements in the way in which Google indexes, crawls and most importantly ranks fast loading websites.
Don't become overly obsessed with your site speed but there are a number of easy things you can do.
Use a content delivery network
Install caching and database optimisation plugins on your WordPress blog, there are some great ones in this article.
Find a quality web hosting provider. I recommend using a site such as
whoishostingthis.com to see who your major competitors are using.
Minimise image files on your site with tools such as Smushit or tinypng.org
Leverage browser caching to reduce the load times of pages by storing commonly used files from your website on your visitor browser.
#The Right Off Page Signals
In recent months there has been a significant increase in the actions of Google's web spam team to clean up unnatural links pointing to websites. From algorithmic actions such as Penguin to manual actions such as unnatural link warnings and blog networks being deindexed it's imperative that you make sure that the links to your site are on the whole of a good quality.
You should regularly check Google Webmaster Tools to see who is linking to you. It's also important that any links you do build yourself aren't targeting all of the same pages or use too much of the same commercial anchor text, there are lots of great link building blogs out there which you can read to find out what you should or shouldn't be doing.
If you are targeting local search traffic you should also focus on building up citations for your business with the business Name, Address and Phone number in the same format as your Google Local listing.
#Avoid Duplicate and Thin Content
The first thing to do is redirect all www and non-www pages if they are both accessible. Search Engines still get this wrong and you may find that http:// and https:// content is also being indexed although this is less common. This is a quick fix for any web developer.
Sometimes it might not be possible to redirect duplicate content to the correct source. In this case you can use the rel="canonical" to indicate the original source of the content, if you are at all unsure what to do you should consult a web developer about editing the <–head> of your web page.
If you are running an eCommerce store it's important that you do not use the same product descriptions that the manufacturer gives you and try to write unique descriptions and titles for your products. Another area to be careful is having too much boiler plate text on all of your product listings, which can sometimes indicate thin content.
#Measure, Measure, Measure
All of this great work will go to waste if you don't monitor the impact of your site improvements on your rankings, traffic and conversions or whether you might have incurred a penalty.
You should be using Google Analytics and Google Webmaster tools at the very least for this purpose, although there are a number of other free and premium analytics and monitoring tools out there.