Benefits of Local Listing and How to Rank on Local Searches
September 19th, 2023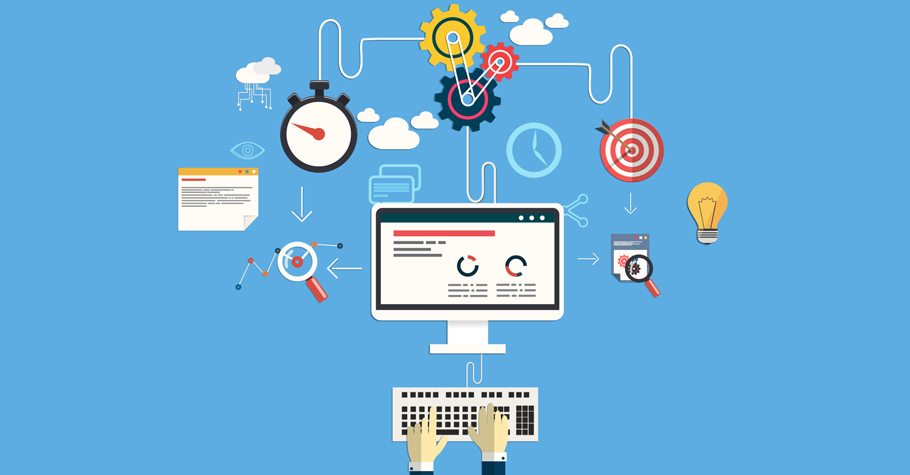 The manner in which people browse the Internet changed over the years as search engines evolved gradually and started offering more accurate results. Suppose you need to search for a "website design company" in your city. Earlier, you had to type the keyword and then check out the companies providing the concerned service in your area by visiting individual websites but now most search engines, especially Google, offer local search facility.
What is Local Search and How Does it Work?
As the term "local search" implies, it is not just about providing information about a service but its location as well. For example, if you type "New York restaurants" in Google, it will display some of the most famous restaurants in that city at the top of the first SERP. What is special about local search results is that you get the address and contact number of a business on the search result page. There is no need to visit the website of the company.
So, how does this happen? There are a number of sites for business local listing and when a business owner enlists his company on those sites, the company name start appearing on the search engine result pages for area-specific searches. There are Google Places, Yahoo Local, Bing Places, Asklaila and many other local business listing sites.
Importance of Local Business Listing
You can register your company's name, upload the logo and share contact details in these websites, so that when people search for the products or services you provide in the area your office is located, your organization's name will appear on search engine results.
Local business listing is very important for any small or large business owner in today's time because more and more people are searching for local content on Google, Yahoo and Bing to fulfill their requirements. This local search trend is here to stay because it gives relevant data to the end user. Think about a real life scenario and you will understand why people love it. Suppose, you live in Sydney and are looking for a "second hand car dealer"; then, it's better to contact a car dealer in Sydney, not in any other part of Australia. That is the power of local search. You can specify the area and find the businesses near you.
Now, think about this from a businessman's perspective. By listing your site in online directories like Google Places or Yahoo Local, you can attract thousands of customers who may not have found your business before because it didn't rank in the top 10 results.
Top 5 Business Benefits of Local Search Listing
Let's take a look at the business benefits of local listing:
# In local listing sites, you can add a photo of your office/shop to help users give an idea of the real place.
# Most local listing sites let users write reviews about the places listed. Now, if customers write good reviews for your business, your search engine ranking improves. Besides, new customers easily trust your company as they see the good reviews written by past customers.
# Mobile phone users can immediately find your business by using the in-built GPS system in their phones. In Android mobile phones, Google Local is integrated with maps. Hence, a smartphone user can simply switch on the Maps app, go to "Local" option and find restaurants, cafes, pubs, cinemas and many more from his phone.
# You don't have to pay anything to list your business in online business listing directories. It's like posting banner advertisement that costs nothing, but can generate thousands of dollars by increasing conversion rate.
# As the website address, email, phone number, etc., show up in search results, customers can contact your business immediately. There is no need to visit your website.
Local Search: Important Raking Factors & Tips
While these are great benefits, some business owners may already have a question in mind. "Local listing is a type of SEO. Therefore, thousands of companies are enlisting their names on Google Places or Yahoo Local. So, how can I assure that my company's name will appear on top of SERPs during local search?"
Good question, and to answer it, I will share some crucial local search ranking factors with you.
Business must be associated with the proper trade category.
The company should have an address in the city that it claims to be in.
There should be proper documentation of the business from reliable sources.
The NAP information must be posted and visible on the business website.
In the title tags and headlines of website content, the location must be used as a keyword.
Plenty of reviews on Google and prime local sites
Local Rocks in a Global World!
Local listing and targeting local keywords helps you reduce the competition and makes it more likely for your business to show up on the first page. More and more people are using Google or other search engines to find products and services in their own locality – Yellow Pages and other such books have been replaced by Local Listing directories.
Proper utilization of local search increases your market penetration and boosts conversion rate. New customers find your business from computers, smartphone or tablets, and contact you at your physical locations. While there are several minute things that you need to get right in order to succeed at local search, making just a little effort and understanding the above factors will help you get a lot out of local searches.