Best Affiliate Marketing Plugins for WordPress: Automate your Online Earning
February 10th, 2023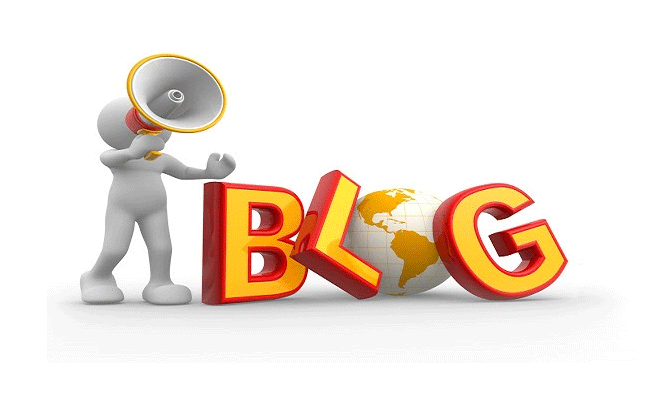 Affiliate Marketing is one of the easiest ways to make money online. However, there are certain things that should to be done in correct order, like linking all banners or texts with links that contain the Affiliate ID and Analyze the CTR and Conversions. This article helps you identify some great affiliate plugins for WordPress with which you can automate your online marketing and maximize your revenue generation. Once you install any of these plugins on your website or blog, it will start taking care of all your affiliate marketing needs.
Duplicator: Affiliate Marketers generally run multiple websites to maximize their revenue. However, setting up multiple websites on WordPress can be a tough task and requires a lot of time. But with this plugin, you just need to have or create a single website, which can be copied in minutes and used on to create additional websites.
Moreover, this plugin also helps to move websites from one webhost to another and makes a back-up also.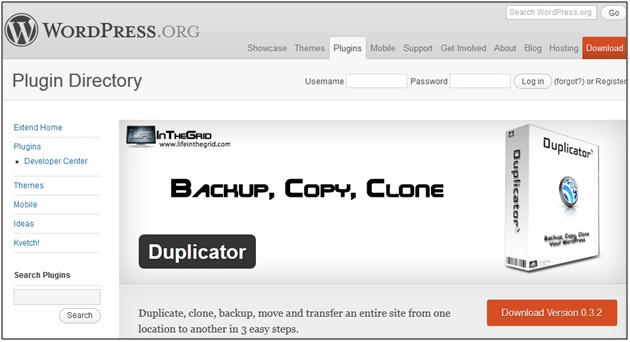 Preview of Duplicator Plugin
Restrict Content Pro – Affiliates Pro Add On: There is no better way to get more referrals than rewarding those who refer a visitor to your website. With this plugin you can have affiliates register on your site, and earn commission on referrals that signs up for a paid membership on your website. However, to make this plugin works smoothly for you, you need to have another plugin 'Affiliates Pro' or 'Affiliates light' configured properly on your website.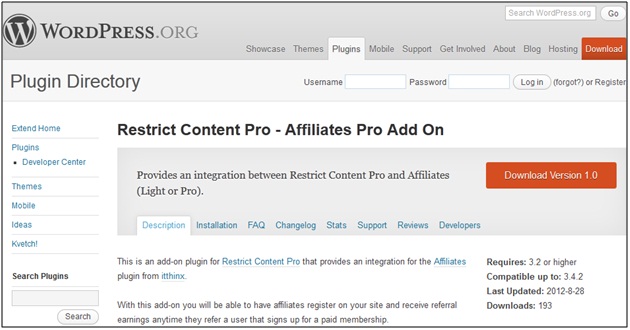 Preview of Affiliates Pro Add on
Simple Ads Manager: It's a very unique and easy to use plugin, where from you can manage your advertisements, and can set them to rotate frequently. With this plugin you can handle multiple ads without any trouble. In fact, this plugin even gives you the freedom to customize your ads limitations by types of page, so that you only put ads according to the content of your web page or product.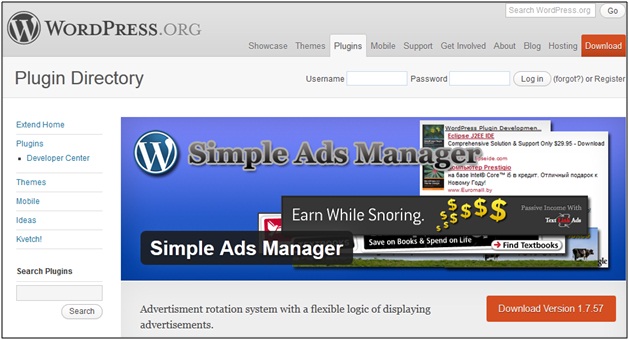 Preview of Simple Ads Manager
Easy Affiliate: This plugin has got the potential to turn any WordPress based blog or website into a money making website, as it changes all the existing links into affiliate links, which if clicked by the visitor, will result in more income as it is associated with 3000 partner sites, which includes Amazon, Zappos, and Macys. In fact, it also makes tracking your CTR (click through rate) and conversions very easy, all thanks to its PalTip Dashboard.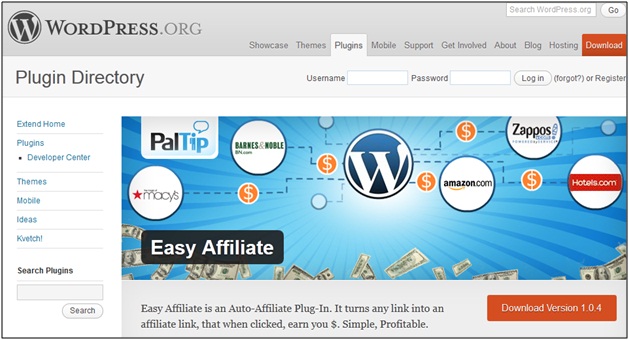 Preview of Easy Affiliate Plugin
Affiliate Press: Setting up an affiliate website from product feeds could be a little difficult. However, Affiliate Press makes it an easy task to perform. It lets you to create and customize products (as a custom post type) based on product feeds. The plugin also gathers other data for the listed products, like affiliate links and prices that are displayed on the product pages of your website in the front-end.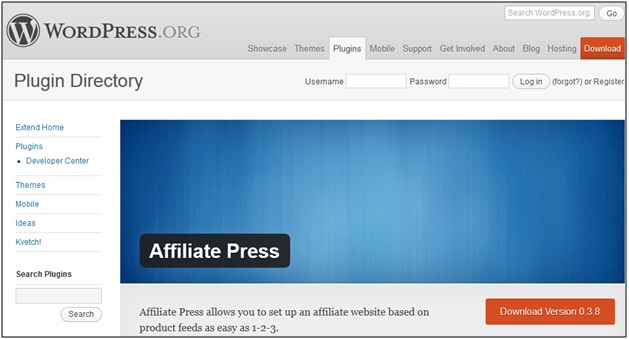 Preview of Affiliate Press Plugin