Can Plugins of WP really take eCommerce to the next level?
April 16th, 2020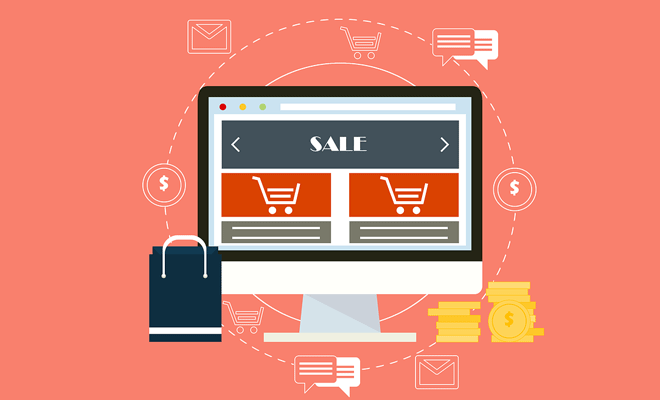 For all of you out there, the proud owners of WordPress blogs and websites, you surely know there is a slew of WordPress plugins for eCommerce that awaits you. They can effortlessly turn your site/blog into an eCommerce web store. But how beneficial are they really?
The Quandary
For the uninitiated, the eCommerce Plugins by WordPress are all pretty light and are quite appropriate for anyone starting up an online business. So where's the trouble. Well, reports suggest that eCommerce plugins for WP do not have an impressive documentation. Besides, it's observed that they don't even offer a great customer support.
The plugins of WordPress are all aimed at small sand medium sized organizations. These plugins are mostly used by entrepreneurs who are not as tech savvy as you would expect. They are many a times quite tricky to set-up, modify and make use of. Also if you come across a problem, it's difficult to get across to the customer service. And when you do get the support, they charge for the assistance.
All said and done do not misunderstand WordPress. It is undeniably the best platform for blogging, in fact the greatest one to have dawned upon us. But these plugins aren't really as  dedicated as they should have been. Let's briefly analyze some of the best plugins WordPress offers.
WP E-Commerce a.k.a 'getshopped.org'
This plugin is quite convenient to use and people do consider it as one of the finest options. To top it, there's a community swarming with developers to facilitate things for you. The plugin will smoothly serve your purpose. It is downloadable without a cost, but its features have to be bought..
The good thing is that you'd get a printed invoice and loads of choices for payments (like Google Checkout, Chronopay, Paypal, Manual and many more). There is also a 'Gold version' of the plugin, in case you want something more than their basic functionalities. But this version would cost you more. There are other pitfall with this plugin. And there are 'bugs'. Besides, you cannot really depend on the support they provide.
Shopp
One of the earliest WordPress plugins, Shopp is quite easily customizable for your web store's design. It can be got for $55 to $299. But, you do have to pay for more functionalities. Let's say if you are looking for a particular shipping module or a payment gateway or even support- it would require extra money. Another factor is that it can be effortlessly installed as well as used. It has got better documentation, however the customer support is still quite questionable.
WooCommerce
The prominent theme designing firm- WooThemes are the brains behind this plugin.  This one too is freely downloadable. And quite similarly, this one charges you for extensions as well as other functionalities.  So, for instance the Purolator shipping integration would be charged for $50, basic accounting would be charged at $50, as well as the payment gateways are at $25.
The troubles also revolve around the parameters of Support, Inventory, Shipping, Payment Gateway.
Cart66
This plugin brings many amazing functionalities to you. It can be used for managing frequent bills (subscriptions) as well as for the sale of digital downloads (it is considered as a blessing for marketing videos, MP3s and much more).
Besides, there's a lot that you've to do by yourselves like send emails containing the status of your orders, paste the packing slip information and the addresses on the stuff that has to be shipped, et al. The cost of Cart 66 ranges from $89 -$399.
Ecwid
Another free plugin on the block that makes it easy for you to market things on the web. If you're researching about it, you'd find a lot of good reviews about this plugin. But there's a catch-it uses Ajax quite heavily and that would affect the Search Engine Optimization of your site. Besides, for those who do not have JavaScript would surely find it troublesome to locate your web store. Still, it might prove to be a fairly good choice.
eShop
In one  word this plugin is-'convenient' to use. It has a better admin space. And it is easier to include more stuff  and examine the essential statistics. But good things are often accompanied by flipsides. The plugin eShop gives you limited options when it comes to payment gateways. All you have is PayPal, Payson and their own system for payment for which they charge. Another big drawback is that there won't be an invoice, which is a serious problem.
Conclusion
There are plugins for eCommerce on WordPress that can be used to achieve a lot of enhancements and many of them are available for free. However, you have to understand the kind of usage you'd have and how far a particular plugin can help you out. Ideal or not, is something  that you'd understand better once you'd get down to using it by yourself.