Choosing the best wordpress plugin to make your site mobile friendly
February 10th, 2023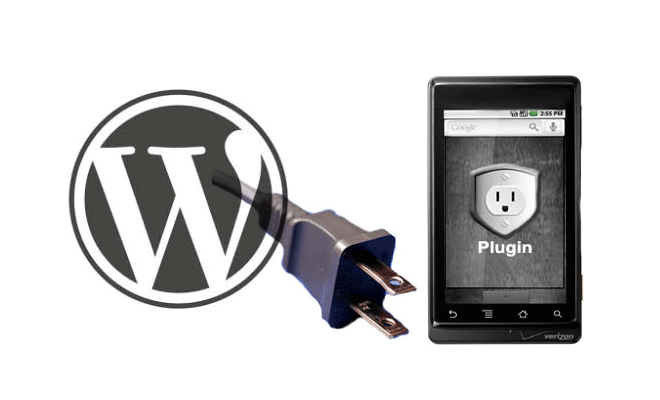 Mobile devices such as Smartphones, Tablets, readers, and cell phones, have now become a major source for accessing the Internet. With such a rapid growth the day isn't far when people accessing the Internet using mobile devices will get higher than desktop/laptop computer users. So, the websites who wish to tap into this market early on by securing their number of users on the web has to adapt to this revolution and change the design of their site to something that's mobile friendly.
WordPress, the most popular content management system on the web, has a number of options to optimize your site according to mobile devices. Out of them using special plugins is one of the most popular ways.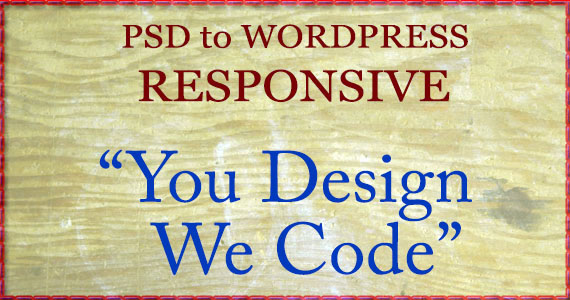 There are hundreds of free and paid plugins available on the net that could be used to a make mobile-compatible websites. Out of them three stands out the most, WordPress Mobile Pack, WPTouch and WP Mobile Detector.
WP Mobile Detector
With over 13 thousand downloads, WP Mobile Detector is the newest and the least downloaded of the three. The plugin automatically detects the type of device that is used for viewing the page and then loads a theme that is most compatible with that type of device. The best feature of this plugin is that it can detect more than 5000 different types of mobile devices and thus optimize a site accordingly. Though it may sound impressive when we say it like that but a noteworthy thing is that most of the mobile devices have similar screen sizes.
The plugin comes with an inbuilt installer that automatically configures most important settings. It comes with seven different types of themes that are made with jQuery framework. The plugin automatically resizes the images and formats the content to display optimally on the device. Another important thing is that the plugin requires CURL support. With curl initiated, it is compatible with WordPress version up to 3.5.1.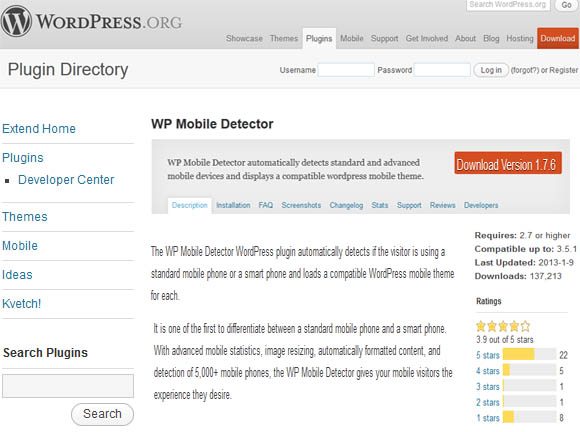 Download WP Mobile Detector WordPress Plugin
WordPress Mobile Pack
With more than 44 thousand downloads WordPress Mobile pack comes second in the most downloaded race. The best feature of this plugin is a mobile switcher. Through it, the users can switch the view from mobile optimized view to normal view as opposed to automatically switching to the mobile view. You can even change the setting of mobile switcher to make this switching automatic. It has only one pre-installed mobile theme but its color scheme can be customized.
So how is it different from WP Mobile Detector? First it does not require CURL support. And second through Mobile Pack you can change the view from mobile view to standard view. Also Mobile Pack is not thoroughly tested on WordPress version 3.0.5 above and thus may contain some glitches/ bugs for the latest version.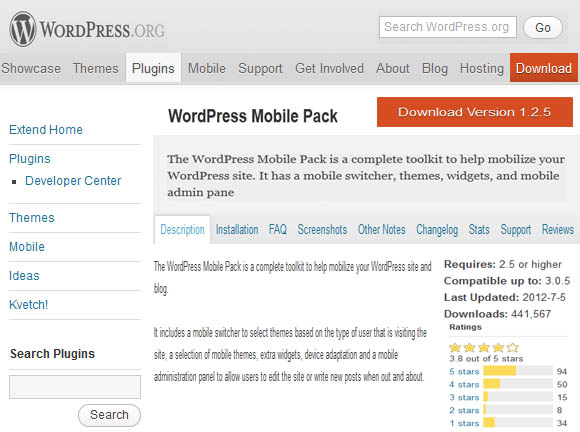 Download WP Mobile Pack WordPress Plugin
WPTouch
Leading the race with most downloads and the most number of 5 star ratings, WPTouch is one of the most popular mobile optimization plugin on WordPress.org. The plugin automatically transforms a site into mobile optimized view that is compatible with all types of mobile operating systems such as iOS, Android, and Blackberry OS. The plugin is fast and easy to use without many complicated settings. Even then it is highly customizable. You can customize the color of the displayed theme, change the appearance of logo, menu items, and Page icons, change the language of the plugin, change the title of the blog that is displayed on mobile device, and even set a customized icon for every blog page.
The difference between WPTouch and its counterparts is that WP Touch is much more customizable than WordPress Mobile Pack and WP Mobile Detector. The best feature which WPTouch has and the other two don't, is that through it you can integrate Google Adsence and an analytical service in the mobile blog as well. In addition you can even push selected notifications of your blog to the mobile device. Though this feature requires CURL and a free Prowl account. The third major difference is the use of customized icon for each page. There is a pre-installed gallery of icons in the plugin itself but you can add any customized icon that you wish. This icon can be used to depict any blog page you like.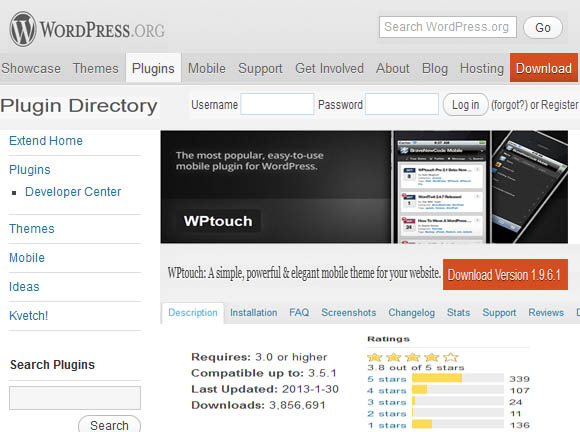 Download WPTouch WordPress Mobile Plugin
However they are not the best option
Now even though these plugins are a great way to make your site suitable for mobile devices, they are not the best solution. They can be used effectively for optimizing small blogs but they are not at all suitable for any professional or non-blogging site. The best option is to make your site responsive. A responsive design will automatically resize your site according to the screen size and make it compatible for most popular mobile devices without much hampering the functionality of the site.