Construct Standard E-Commerce Site using WordPress
September 20th, 2023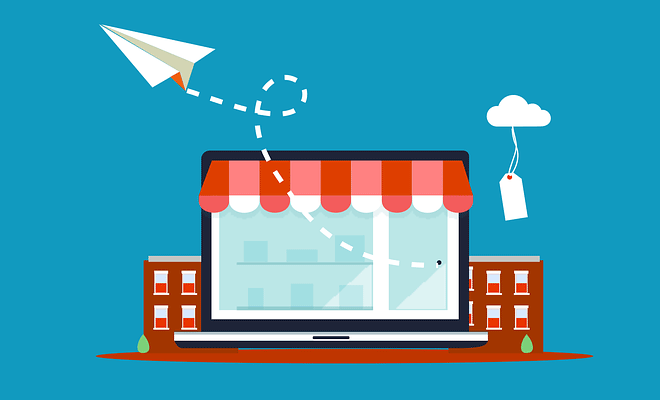 About WordPress
WordPress is an open source Content Management System, often used as a blog publishing application powered by PHP and MySQL. It's not the only way you can use it. It has a number of features which include a plug-in architecture and a template system.
WordPress has a template system, which includes widgets that can be rearranged without editing PHP or HTML code, and also themes that can be installed and switched between. The PHP and HTML code in themes can be edited if you require advanced customizations. WordPress has features like integrated link management which is search engine-friendly and a clean permalink structure; it has the ability to assign nested, multiple categories to articles and it supports tagging of posts and articles. It has a feature called Automatic filters that provide for proper formatting and styling of text in articles. WordPress also supports the Trackback and Pingback standards for displaying links to other sites that have them linked to a post or article. WordPress has a rich plug-in architecture which allows users and developers to extend its functionality beyond the features that come as part of the basic installation.
WordPress is free to use to use, easy to install and flexible enough to do any customization and fun to work on. I think these are the reasons due to which wordpress is gaining popularity for ecommerce based site.
A Few Easy steps to construct your standard ecommerce site
You can have a standard ecommerce site with in no time using wordpress.
Few steps on how to install wordpress:
Download latest version of wordpress- http://wordpress.org/download/
Server must support PHP version 4.3 or greater and MySQL version 4.1.2 or greater
Install it on the server – http://codex.wordpress.org/Installing_WordPress
Activate theme
Install the required plug-in. We have mentioned below few most commonly used wordpress ecommerce plug-ins.
And enjoy your new ecommerce based site.
If you need any customization in design or in functionality, you can contact wordpress developer.
Collection of 10 most commonly used and highest rated plug-ins for wordpress ecommerce
WordPress Simple PayPal Shopping Cart : WordPress Simple Paypal Shopping Cart allows you to add an 'Add to Cart' button on any posts or pages. As name suggested the payment is processed by PayPal.
WordPress Zingri Web Shop : Zingiri Web Shop is a WordPress plug-in that turns a great content management system into a fantastic e-commerce solution.
WordPress Shopp Improved: Shopp Improved is a plug-in that extends the popular Shopp ecommerce solution for WordPress
WordPress Eshop: eShop is an accessible shopping cart plug-in for WordPress, packed with various features
WordPress prestaShop: Include a PrestaShop ecommerce website to your blog. Include the header and footer of your ecommerce website on your blog.
WordPress-osCommerce: WP.osC (osCommerce for WordPress) is a modified version of osCommerce, one of the most popular ecommerce solutions.
Google Checkout Shopping Cart Plug-in: Easily add Google Checkout shopping cart buttons to any post. Google Checkout provides a shopping cart tool that allows webmasters to use a javascript shopping cart. Drop a tag into any post and this plug-in will place the "add to cart" button and the price into the post.
WP Xiligroup: Xilitheme select provides an automatic selection of themes : one for current browsers and another for iphone/ipod touch browser (and more non "Apple touch" mobiles).
Cross Registration Integration: Integrates with the WordPress registration process to assist with the registration process for other systems. Meaning, this plug-in will simultaneously transmit the user's information entered in to your WordPress registration page to a URL you specify which can then handle creating a duplicate user account within your other systems on your website
Wp-ecommerce: The WP e-Commerce shopping cart plug-in for WordPress is an elegant easy to use fully featured shopping cart application suitable for selling your products, services, and or fees online.
Videos:
1. Previewing and activating themes

2. Getting set up with the WP e-Commerce plugin: settings and configuration

3.Create an eCommerce Website with WordPress in under 5 minutes