Contact Form7 – Create Customized Contact Forms
February 13th, 2023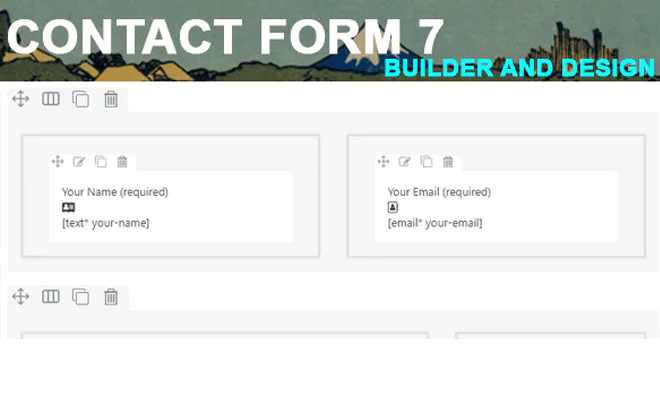 Contact Form 7: This plugin (module) is used to create customized contact forms. And it uses the Ajax technology to send mails. For example, if in an application there's a need to contact the users through application admin via emails, then this plugin is very useful. It lets you make customized forms, like in the pic below:
You can download this plugin by clicking on the following link:
https://wordpress.org/plugins/contact-form-7/
Below mentioned are the steps that will help you make use of this plugin:
Download the plugin and activate it (through the link above).
When this plugin is activated, a menu named "Conatct" will be shown on the admin panel (i.e. the left hand side panel).
Click on " Contact => Edit"

And you would find yourself on the page below

On this page you would get the following Sections (that are encircled in the figure above):Sec-3: This will generate the elements you want in the form (like-Name, email-id, Comments, etc.).
Sec-1: You must copy the code generated (for every element) from section-3 and paste it in section-1.
Sec-4: This is where you configure the contents of your mail.
Sec-5: In this section you need to set the admin mail id (where you want to receive the comments & info of the people who fill your contact form).
Sec-2: In this section a short code will appear in the end. You must place this short code on the page where you want the Contact form to appear.