Drupal vs. WordPress – A Complete Comparison Report [Infographic]
February 9th, 2023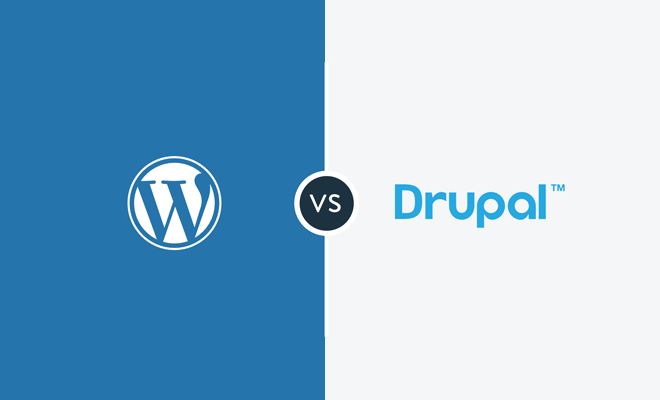 Drupal and WordPress, both released in the year 2001 and 2003 respectively have seen tremendous growth in a span of more than a decade. Though both are known for their separate strengths, and have carved separate niches, a healthy competition has prevailed between them ever since.
While Drupal gives quite a friendly deal to the developers, by giving them exceptional support in creating complex sites; WordPress on the other hand, has more of a mass appeal as it started off as a simple to use blogging platform. The best part being the dynamism of WordPress, with its ever growing number of widgets, plugins and themes.
Seo Comparison in Search engines, traffic value of both wordpress and drupal

You can have a better look at the graph which shows you the estimated traffic value of both the Cmses from most search engines. Data is showing approximately 2 yrs time span and we can notice that Drupal was scoring on the top in March 2012 with approx $2032229 value of traffic contrary to $1192816 value of WordPress.
We can see a considerable amount of loss in value of traffic over 2 yrs but WordPress is winning over the race at present i.e., WordPress @ $1417755 and Drupal @ $966734 Jan 2012. This clearly shows that presently WordPress is gaining more popularity over Drupal and is preferred by users all across the globe.
Top 10 ranking keywords on Google and Bing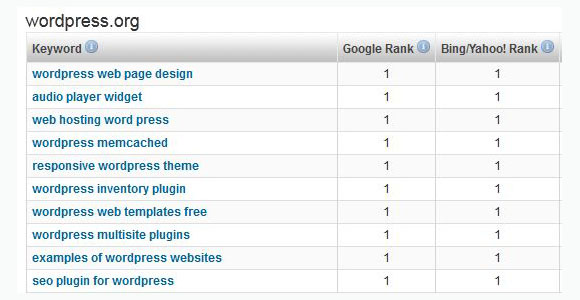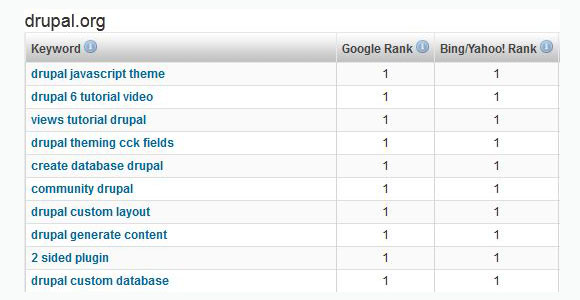 It's true that you would require an expert's intervention if you want a website on Drupal but with every subsequent version, Drupal is getting more and more easy to operate. However, WordPress would always remain an undisputed favorite of the newbies.
Drupal can iron out complex content for you. While the strength of WordPress is primarily that it's preferred by both high-end developers as well as first timers.
While Drupal is a hit amongst government sites like whitehouse.gov, data.gov.uk as they require a strong CMS, WordPress is preferred by all sorts of organizations that needs dynamic websites like New York Observer, the PlayStation's Blog
Taking their separate popularities into consideration here's an Infographic that talks about Drupal and WordPress's fame on ace social networking platforms like Twitter and Facebook.
It talks about the number of followers on both the sites. Quite clearly WordPress tops the chart in every aspect. Take a look.