How to Find the Best WooCommerce Theme for Your Store
July 13th, 2022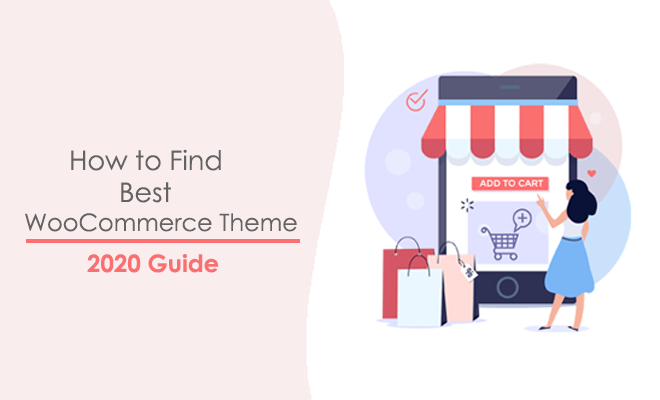 When you're going to set up a WordPress-powered online store using WooCommerce, one of the first steps is picking the right theme to define your store's visual appearance.
With a nearly unlimited pool of free and paid themes to choose from, sometimes you may find yourself in the middle of nowhere and consequently end up selecting a low-quality theme that doesn't meet your specific business requirements.
Is making the right choice for your store that difficult? No, it's not if you start by understanding the importance and qualities of a great theme and where to find the perfect one for your store.
Why is Choosing the Right WooCommerce Theme Important?
They say you don't judge a book by its cover, and a website by its theme. Still, you have to admit that the theme directly impacts site design, which eventually leads to influencing the users' first impression.
Research shows that it takes around 0.05 seconds for anyone to form a first impression about your site. That means the theme directly affects whether the visitors will leave, stay, or even buy something from your store. Thus, picking the right WooCommerce theme matters a lot as it encourages your visitors to stay, browse, and ultimately buy.
Key Attributes of a Great WooCommerce Theme
A great theme isn't just about design; you also need to consider several other factors when choosing the best WooCommerce theme for your store. These are:
#Professional, High-quality Design
Design is undoubtedly a crucial aspect of a website. Still, instead of searching for a theme that 'looks good,' you should look for the appropriate one to your audience and showcases your products in the best way possible. For example, if you sell hand-crafted products, pick a theme that focuses on the images.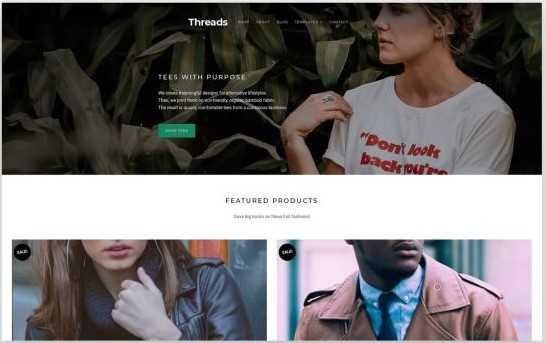 #Deep Integration with WooCommerce
Although WooCommerce works fine with all WordPress themes, make sure the theme you're going to pick offers tight integration with the plugin. This will help maintain design continuity between posts, pages, and products. When choosing a theme, look for "WooCommerce integration" in the list of theme features.
#Avoid Theme Bloat
Many themes go beyond their primary purpose to offer additional functionalities like pop-ups, breadcrumbs, wish lists, mega menus, mega menus, and more. While these features might seem worthwhile, they can lead to unnecessary bloat that slows down your website. Don't go for 50 features when you need only five!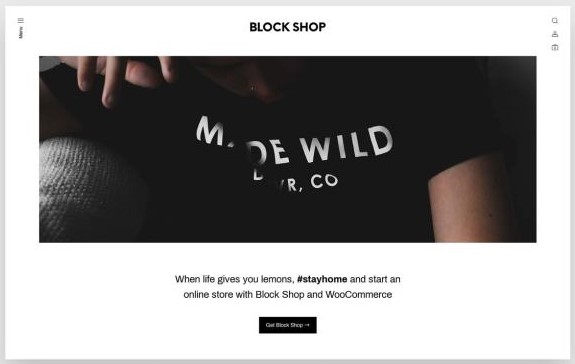 #Responsive Design
More than 50% of web traffic worldwide today comes from mobile devices. According to another statistic, nearly 80% of users have made an online purchase using their mobile devices in the past six months. If your store has not been optimized for all devices and screen sizes, you're missing out on a massive chunk of potential customers.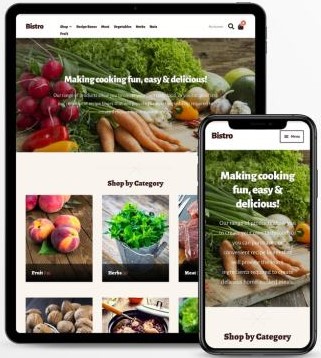 To check whether the theme is 'responsive' or not, open the live demo on your smartphone and adjust the screen size. You can even check it against Google's mobile-friendly test.
#Loads Quickly
47% of users expect a web page to load in 2 seconds or less, and when it's an eCommerce site, speed becomes even more crucial to delivering a quick online shopping experience to consumers. Test how fast the live demo is through tools like PageSpeed Insights, GTMetrix, and WebPageTest. If the speed is too slow, look for another option.
#Optimized for Search Engines
Is the WooCommerce theme you're choosing SEO-friendly? If not, it'll perform poorly in search results. Think about the primary source of organic traffic and pick a WooCommerce theme with built-in SEO optimization. This will help you reach more customers through search engines effectively. On an eCommerce site, more traffic leads to more sales.
#Work Seamlessly with Extensions
WooCommerce offers 100s of free and paid extensions to help you extend the functionality of your online store. A perfect WooCommerce theme is the one that works seamlessly with all the extensions. It also must work smoothly with must-have WordPress plugins, such as Yoast SEO, Akismet, Jetpack, etc.
#Custom Functionality
Some theme authors equip their themes with vast amounts of custom functionalities, like widgets, shortcodes, content builders, custom sliders, and layout managers. This can be extremely problematic if you switch to another theme in the future as you'll likely lose all of the custom functionalities. What best you can do is start with a lightweight, minimal theme and then use plugins and extensions or hire certified WordPress developers to add extra functionality.
#Easy to Use and Flexible
Consider your level of skill and experience with WordPress when picking a WooCommerce theme. If you're a WordPress developer, look for a theme that's easy to build on and highly customizable. Likewise, going with a theme offering a dedicated theme editor would be perfect if you're a WordPress newbie with no coding knowledge.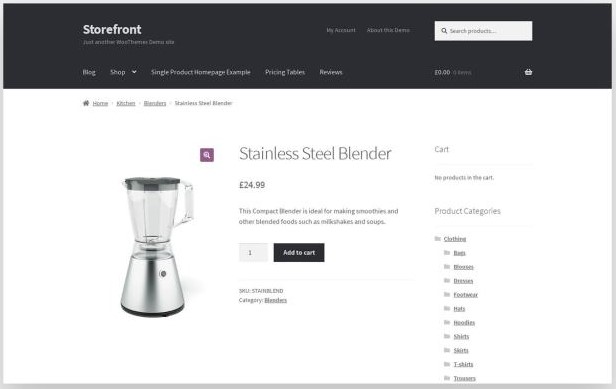 #Gets Regular Updates
WooCommerce, WordPress, and many plugins get regular updates, including several 'big' releases each year. Frequent theme updates keep your online store compatible with these updates, allowing you to take advantage of new features and improvements. Make sure the theme is compatible with the latest WordPress version, and the demo is running the latest version of WooCommerce.
#Support and Documentation
What if you have a query or face any issue with your WooCommerce theme? How will you resolve it? Ensure the theme author offers support in some form – email, live chat, forum, etc. – whenever you need it. Also, thoroughly read through the documentation before making the final decision. Does it seem like something you could handle on your own? Ask yourself!
#Positive Reviews and High Ratings
Finally, reviews and ratings are probably the easiest way to determine if the theme is of high quality. They give you an honest, in-depth look at any potential issue and helps you make the right choice. So, take adequate time to read reviews of the theme you're going to download or purchase. If there are too many negative reviews with an average star rating, look elsewhere.
Where to Find High-quality WooCommerce Themes?
Now that you know how to pick the best WooCommerce theme for your online store, the next challenge is where to find it. Here are three reliable places to start with:
The WooCommerce Theme Store: These themes guarantee deep integration with WooCommerce, and the WooCommerce support team is always there to help you.
The WordPress Theme Repository: A vast collection of over a thousand WooCommerce themes, all undergone rigorous quality checks. You can sort themes by 'Latest' and 'Popular' and even filter them by layouts, features, and industry.
Paid Marketplaces like ThemeForest, Template Monster, etc.
If you're still unable to find a perfect WooCommerce theme for your online store, the best advice would be to hire professional WooCommerce theme developers to build a custom one for you.