Google Panda Penalty: Top Techniques to Recover Your Website [Infographic]
February 13th, 2023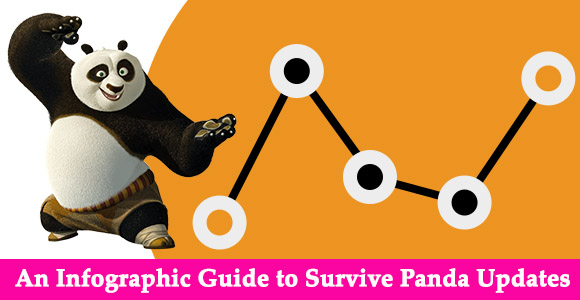 As of 23th Feb 2011, Google had made a significant change to its search results ranking algorithm, which had affected up to 12% of search results and dropped many sites' traffic rapidly. The aim of this algorithm change, which was named the Farmer or Panda update, is to lower the search engine rank of thin or low quality sites and promote the higher-quality sites in search results. As it was designed to target low-quality content sites (which also known as content farms), previously it was called "Farmer". After some time, Google's top search engineer Amit Singhal revealed in a Wired interview that why it would be called Panda. According to him, the word "Panda" is taken from the name of Navneet Panda, a Google search engineer, who was one of the key guys of this algorithm update.
However, Google makes minor changes to its search algorithm around 500-600 times in a year, but the Panda update was more than an update. It was a "major" update, which has totally changed the world of SEO forever. Soon after the Panda rollout, a drop in rankings of low quality content sites, and a surge in the rankings of high quality content sites – like news and social networking websites – was seen. Websites, which have high percentage of low quality content, was also panalized by Google.
Are you also worried about getting penalized by Google Panda? Don't worry! To help you better understand Panda, we've created an insightful infographic that will show you the major Panda updates, what factors make a site vulnerable to Panda, and how you can overcome Panda effect. In this infographic, we've also covered best post-panda link building tactics and rules of thumb for safe link building.
Have a look at our infographic!