How to create a secure WordPress blog?
January 28th, 2022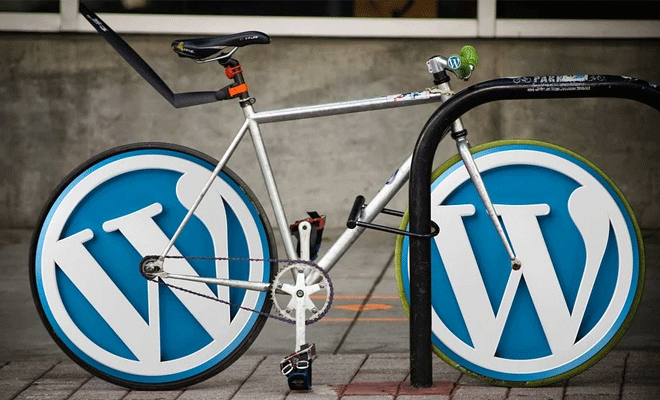 A blog is run to inform users, get their feedbacks and ultimately help the business grow. A secure and informative blog would bring many benefits to your business. A successful blog always invites hackers who try to sneak into it, tamper with the source code, and steal the data to bring harm. In this article, we would discuss how to create a secure WordPress blog.
Constant upgrade
A blog should be upgraded on a timely basis to keep it secure and productive. WordPress provides updates from time to time which must be adhered to. Only the latest available themes, add-ons and plug-ins should be used for the safety and security of the blog.
Be updated
A blog would be as successful and updated as the webmaster. Technical blogs should always be analyzed to learn the prevailing trends of blogging. Information like newsletter services and e-mails of popular blogs should always give a look to implement the same security aspects in your own blog.
New versions
A blog running on new versions of WordPress is less likely to face the danger of hacking. If your blog still uses older versions, it chances to face security issues always remain higher. Older versions are bound to have issues and would be not able to provide the level of safety and security a new version would.
Passwords
A blog with strong password can easily survive the risks of hacking. Mixing numbers with alphabets, creating a somewhat puzzled combo of letters, cases and words and not relying on commonplace passwords would do the trick. Not making password known to anyone is also a must. A blog would be as safe and secure as its password which must be as strong as it could be.
Admin user account
Using anything default is an invitation to hackers and crooks to get past the security defenses of your blog. Many users do the mistake of using the default admin use name which should never be done. Hackers always look for sources using default option and easily pose security risks to such sources, including your WordPress blog.
Virus scanning
Virus scanning is a vital process to keep a blog secure. Only reliable sources should be used for downloading of software and add-ons. The downloaded files or software programs should be scanned for virus and harmful files to keep security issues away. Downloading anything and everything without testing its credentials might harm your WordPress blog in a great deal.
Backup
A blog with adequate back up facility would be well-equipped to face dangers of hackings. Backup software or WordPress back up plug-ins would be a great companion to keep the security issues at bay. The blog data should be placed in a password-enabled folder or file to minimize the dangers of hacking.
Admin Folder
The admin folder of a blog is very sensitive area which would need heightened care. A blog which secures its Wp-admin folder by giving its password protection would avoid security issues. More so, many people show a careless approach towards IP address which is not good.The IP address should be never made public as it can cause irreparable harm in the long run.
Version Number
Version number of a blog is not supposed to be conveyed to anyone for security reasons. Anyone, including hackers and rivals can pose a risk to your blog once they know the version number. The version number should be erased from the source code to eliminate any dangers of hacking etc; or else, it should never be divulged to anyone unknown to you.
Conclusion
A secure blog is what every business needs to grow and realize its potential. Few unintentional lapses can make a blog vulnerable to hackers. This article has listed tips to create a secure WordPress blog, and invites users to add to the comments.