How to Find the Perfect Web Hosting Company for WordPress
September 21st, 2023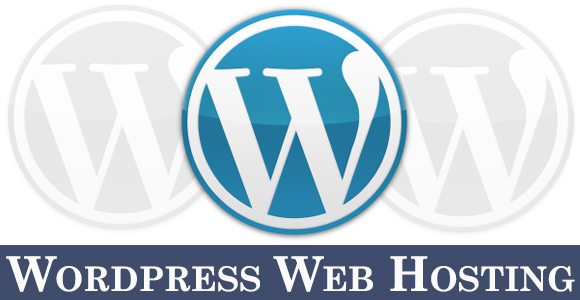 There are many hosts that are great for WordPress. The good thing about this CMS is that it's light, easy to install and the requirements aren't too heavy. You just need to find a host that has PHP and reliable servers. However, there's a difference between suitable hosts and perfect ones. Here are a few things every professional WordPress developer look at in there WordPress host.
Automatic Installation
If you have a lot of technical knowledge or advanced needs, then a manual installation is typically the best. This gives you the opportunity to change some of WordPress's settings to fit your needs. However, most of us just want a simple blog or ecommerce store. We also want to install the CMS as quickly as possible without any problems.
If you fit the latter category, then you should choose a host with automated installations. There are many hosts like this, and most of the hosts with cPanel should have this feature. Instead of prepping your server for the CMS, you just have to click a few buttons to have a WordPress site.
Preferably look for a host that has Softaculous (a script installer) inside the cPanel. In my opinion it's the best in the business.
Regular Updates
The WordPress software is constantly being updated to combat hackers, bloated programming and any errors that pop up. This is important because WordPress has become exceedingly popular (about 90% of new sites use it), and this has made it a target for hackers.
Make sure to choose a host that releases updates as soon as they are available. This allows you to quickly update your installation, which makes it as fast and secure as possible. The same goes for PHP. If there is a new PHP version, then ensure that the host will upgrade ASAP because this will help your WordPress installation run as smoothly as possible.
WordPress Support
Unless you chose one of the few hosts that doesn't care about its customers, then you should have access to a support team. Most support teams are great for dealing with normal website problems or server issues. However, you're looking for a host that's perfect for WordPress, so you should ensure that the support team can handle a variety of WordPress-specific problems.
Call or email the team and ask them about their experience with WordPress issues. You can also ask them about a few issues to see how they will respond to them. If the team only knows about the basics, then you might want to find someone else to host your website. You can also ask the team about their previous encounters with WordPress problems to see how they handled the situation. While they won't tell you that everyone panicked, you should be able to notice if they are or aren't giving enough time to catastrophic issues.
Proper Bandwidth
Ensure that the host can give you the right amount of bandwidth for your needs. If you are a complete newbie when it comes to WordPress, then you might think that you need a dedicated server or another large pool of resources. The fact is that WordPress is a fairly light CMS that requires very little bandwidth and disk space. If your host is pushing you to get a VPS or dedicated hosting account with your first WordPress site, then you might want to choose someone else. Even the smallest hosting account should be more than enough for your first site.
If you are just starting out, then shared hosting is fine. However, if you have a large blog and you want to ensure that everything works smoothly, then you might want to consider VPS or dedicated hosting.
You should also see what the host will do if you go over your limit. Will you automatically be upgraded to a new account, or will your website be suspended? This is preferential because both have pros and cons, so be sure that the host matches your particular needs.
Enough Databases
You can often host more than one WordPress installation from your hosting account, but will you have enough databases for additional installations? Each blog you have requires one database. So if you want 10 blogs, then you need at least 10 databases.
Is your host giving you enough for your needs? You can often upgrade this for an extra fee, or you can look for another host that gives you enough without any upgrades.
Wrap Up
Hosting WordPress is fairly easy, but finding the perfect host can take some work. You have to ensure that you are getting enough resources and power, that the installation is automatic and secure and that you'll get any help if there are issues and problems.