How to keep a WordPress website constantly useful
June 5th, 2019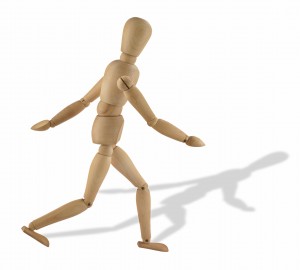 A WordPress website can bring loads of business prospects and sales opportunity if kept constantly useful. In the beginning, a website is cared so that proposed targets are achieved; as time passes, the level of maintenance dips to leave the prospects dipping further. If a WordPress website has to make beneficial in the long run, it has to be treated well to get the best out of it. In this write up, we would discuss some suggestions to keep a WordPress website constantly useful.
Timely updates of the content
When timely updates of the content are done, any website manages to fetch good results in the long run. The same happens to a WordPress website which, if updates are done, would be of immense value in the days to come. By changing, tweaking and updating the content, search engines are invited more freely to take notice of the website to bless with good rankings and improved visibility.
Recurrent web page addition
Search engines take notice of the website where either the content updates take place, or newer web pages are added on a regular basis. A business should keep adding web pages to give special care to its products and services. Newer pages catch the attention of search engines which, in turn, bestow the website with good rankings. Visitors would flock to the pages with good ranks and hence, the overall sales would remain higher.
Information sharing through blogging
A WordPress website has to share information with the visitors through blogging. When a blog is maintained, the flow of communication remains intact and awareness level remains higher. Not only attracting more visitors, blogging also helps in link building exercise and brand building. To maintain a blog brings manifold benefits to a business and thus, a WordPress website should use this tactic.
Being regular with SEO
An optimized WordPress website is bound to bring good results and more visitors than the rest. Having one-time SEO of the website and expecting constant gains is a mirage only fools are found believing in. whatever results the optimization of website bring might start dwindling as the time goes by; hence, being regular with SEO is the best way to keep the website and business in hunt.  After all, only an optimized website gets good rankings, enhanced visibility and hordes of visitors.
Stitching up the broken links
A website with broken links always leaves a bad taste in the mouth of visitors. Furthermore, such a website either wrongly directs the prospects or, worse still, ends up cutting a sorry figure for directing nowhere at all. Non-existing pages are also directed to, when the broken links are present. In a nutshell, stitching up the broken links is the only solution to ward off a range of troubling issues to make the site respectable and useful.
Engaging in multiple browser testing
A WordPress website which supports multiple browsers is often considered a good bet for business prospects. In the beginning, the site would support multiple browsers, if the test has been done, to fetch the intended results. However, as time goes by, visitors start complaining about the lack of features or problem in dealing with the site when opened in different browsers. To be constant with cross browser compatibility test after a while is a good tactic to make the website useful.
Repeated assessment of website analytics
To track visitors' activities and movement is a vital step in tuning website to meet the varied needs. When the visitors' overall performance has been tracked, a suitable plan can be made to add up to the benefits. Having website analytics and doing its regular assessment is an important part to keep the website useful in the long run.
Perking up page loading speed
Page loading speed affects a WordPress website in a big way and thus, it must be analyzed on a regular basis. When the loading speed is quicker than the usual, it's a good sign, and there is no need to worry. However, if the speed is neither quicker nor even the reasonable, it's time to get it back into the right shape. First of all, try to get to the bottom of the problem and then, rectify it to perk up the speed.
Attracting reviews & feedbacks
Reviews, feedbacks and comments are all important to lift up a website by boosting its performance. A WordPress website which engages with the users and receives loads of comments is bound to perform well. When user interaction enhances, the website gets an opportunity to fend off issues and problems. It means, more comments would bring more prospects of enhanced performance.
Hassle-free navigation
A website which is easy to navigate brings in more visitors and holds them up for even longer. A haphazard navigation puts off users and forces them way out to other websites. With no ease factor, no one bothers to stay even for a minute on the website. So, the website should have a hassle-free navigation so that visitors don't have any issues in going through the sites.
Conclusion
A WordPress website which remains useful for a long duration brings loads of benefits to the business. By taking some calculated measures, your website too can remain useful for a long time. This article has listed some important aspects to keep a WordPress website constantly useful, and invites users to add more to the list.