Installation of All In One SEO Pack Plugin
April 16th, 2020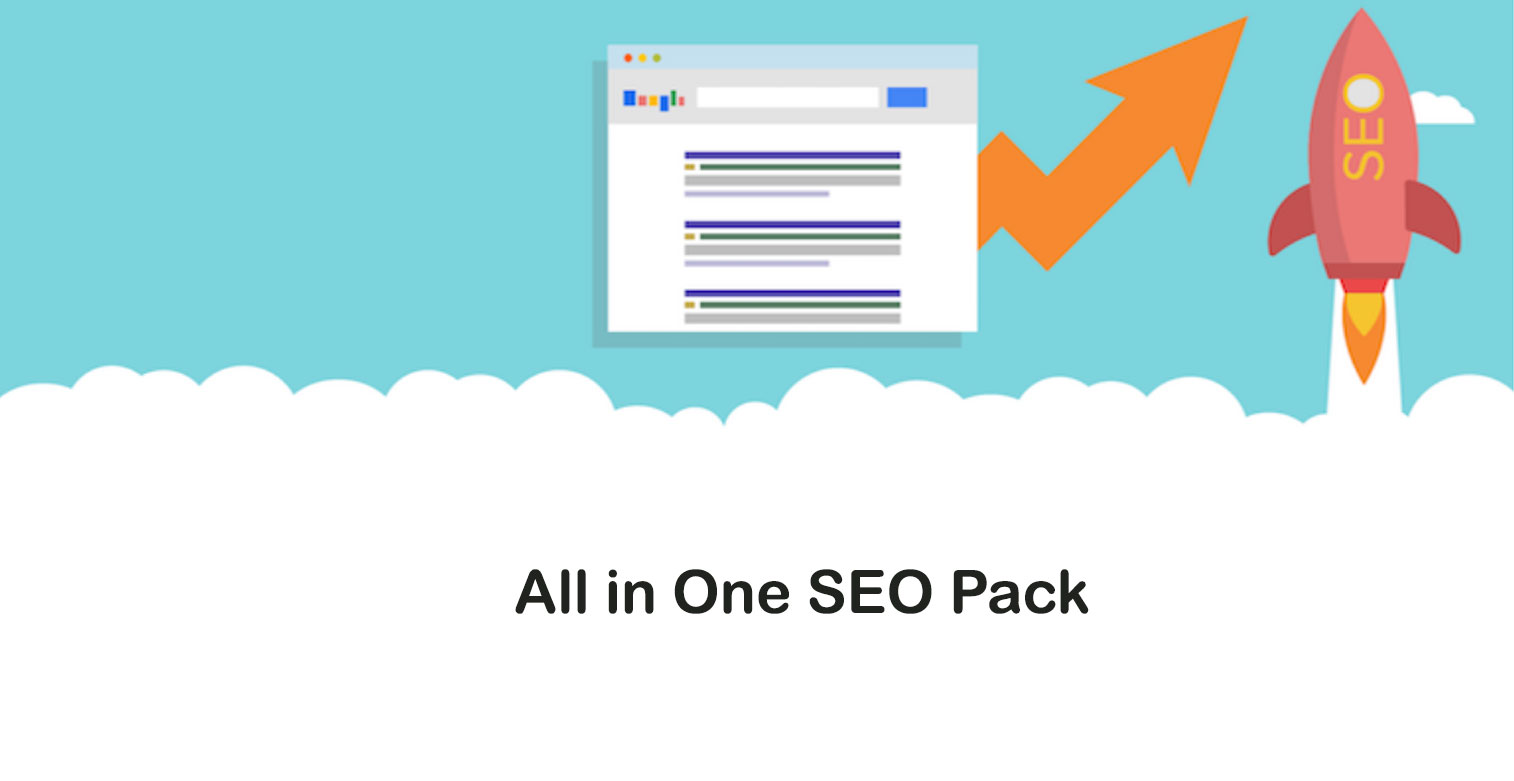 The search engine optimization is turning into a necessity for a Website even you're running it on WordPress. The best thing about WordPress is that there is a plugin for every need and yes there are numerous plugins available for SEO too.
We've selected All in One SEO Pack because it has been used more than other SEO plugins. It has been downloaded 7,755,932 times and has been rated 1020 times. Watch the video to know how to install and use All in one SEO pack.
Benefits
All In One SEO Pack
Generates META tags for Pages and Posts automatically.
Helps you to avoid the duplicate content on the blog.
Automatically generates title tags.
Allows you overriding the META keywords and description.
Supports the advanced canonical URLs.
Steps to Install All in One SEO Pack
Open the Dashboard of your WordPress Website.
Go to Plug-ins section and click on 'Add New' link.
Type All in one SEO pack in the text box and click Search Plug-ins button. This will display several SEO plug-ins, but first three may be titled All in one SEO pack.
Click on Install now link underneath first plug-in and then click on Ok button. This will install the All in One SEO Pack plug-in and asks you to activate it.
Click the Activate Plug-in link to activate the installed plug-in. After activation, you will redirected to Plugins page of WordPress Dashboard.
Now, there is a red banner on the top asking to enable and configure the All in One SEO Pack plug-in. Click on link 'the admin page' and this will redirect to Settings page of this plug-in.
Here, the first option will ask for a donation. You can either leave it or check it. Now, select 'Enabled' radio button for Plug-in status.
Enter the title of home page in Home Title box, description in Home Description box, and keywords in Home Keywords box.
Scroll down and configure all the options carefully. If you do not know the SEO options a lot then take help of an expert to set them correctly.
You can also set Tag Archives not to be indexed.
If you want to exclude some pages from SEO process then enter their URL in Exclude Pages box. Please remember that All in One SEO Pack will not work automatically for the URLs entered in this box. The pages like Privacy Policy, About us, Contact us, Terms & Conditions, Disclaimer etc. can be excluded from the SEO process.
We suggest you to check the box Log Important events. This will create a log of all the events generated by All in One SEO Pack Plug-in.
Now, click on Update Options.
You are free to modify the settings of All In One SEO pack as and when you want. You will notice its option in the Settings panel.