Is it a Breeze to Integrate Facebook in My Website?
July 14th, 2022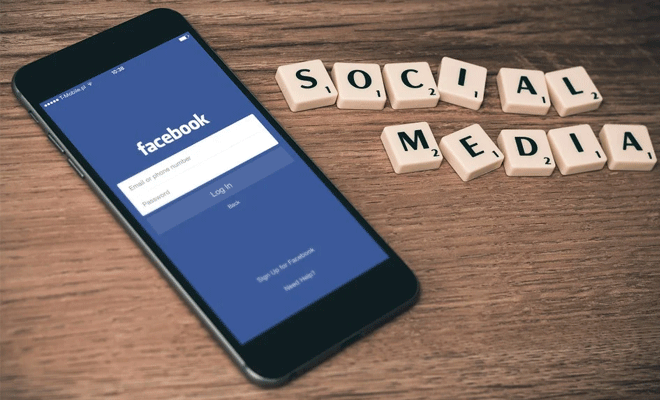 Today, we are using online society to mark our Website presence in the largest crowd, to promote it, to join with our subscribers/followers/readers, and to sale the services/products. Facebook is the biggest social networking hub available online with 600 million active users, and more than 900 million objects to interact with. In addition, 250+ million users are accessing Facebook through mobile. If you integrate your Website with Blog irrespective of its niche, then it is sure that you are on a stage where you can address more than 600 million users at a time and notify the search engines that you have a social identity on the largest online network in the World. So, how you can do this? There are few steps for that and very first is to integrate the Facebook on your Website. Is it easy to do that? Yes, who said it is difficult and you need prior experience and technical knowledge for this. Let us start now.

Create an Account First
Visit the Website – www.facebook.com and create an account with your name. Fill the form, click Sign up Form, enter the reCAPTCHA, and create your account. Afterwards, it is required to fill the profile information and add a profile picture. You can add the logo of your Website/company. Make sure to verify the email address for Facebook to complete the sign up process.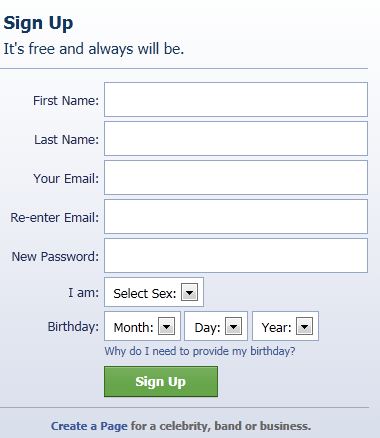 Search Friends & Create Groups
Now, it is the time to search for your friends either through the search box or via importing contacts from your email id(s).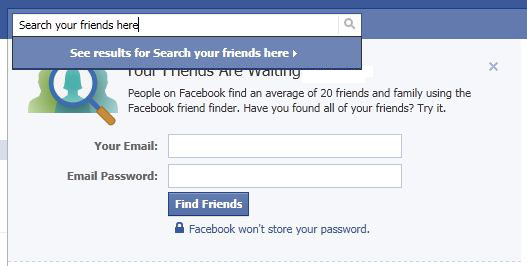 We suggest you adding at least 25 to 30 friends for a good start.
Create a Page
Now, it is the time to create a Facebook Fan Page, which allows you to connect with your friends/fans on Facebook. Scroll down to the bottom and click the link 'Create a Page'.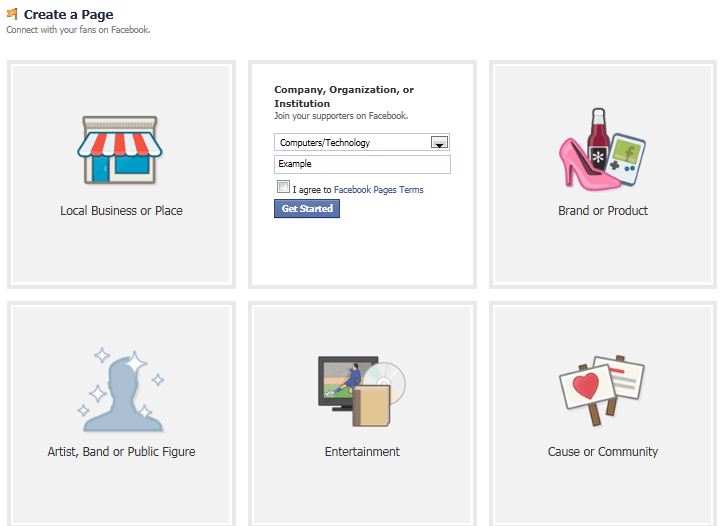 Select the Page Type, choose your category, name your company and then click Get Started button.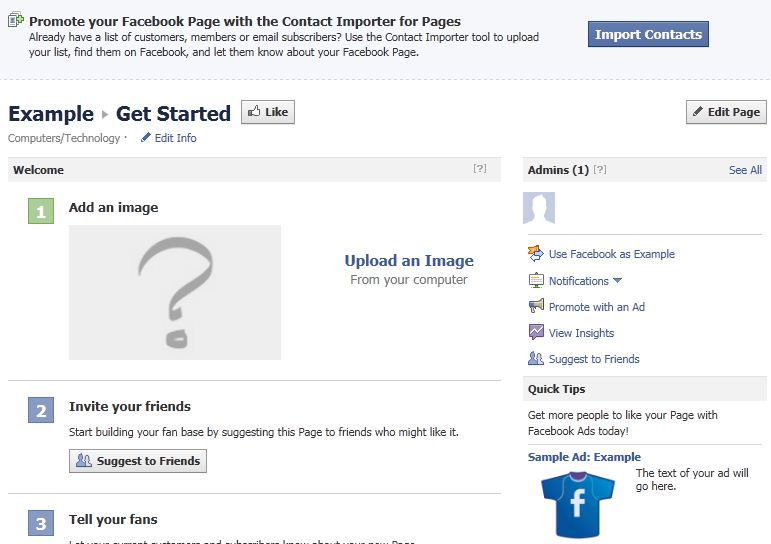 Now you have to setup your Fan Page by adding an image, inviting your friends, and editing the page. To have a URL of this page like http://www.facebook.com/example, at least 25 friends should like this page. You can invite the added friends to like it. After creating the page, its link will be displayed in left sidebar of your Facebook Profile.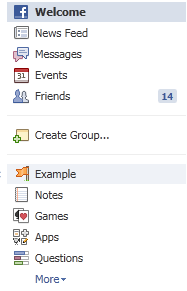 Adding Like Box to your Website
You can add the Like Box at your Website allowing visitors to Like your Facebook Fan Page. Follow below steps:
Visit your Facebook Profile and open the Facebook Fan Page.
Copy the URL of Fan Page as shown in the address bar and paste it to a safe location.
Scroll down to come at 5th Step to 'Promote this Page on Website' and click on 'Add Like Box'. This will redirect you to the Developers section.
Paste the URL of your Facebook Fan Page in the relevant text box.

Configure the options properly and it will show a preview of the Like Box widget in the right side column.
If you are satisfied then click Get Code button.

Copy the code and paste it at the appropriate location on your Website. If you are using a Content Management System then you can paste the code in the sidebar widgets.
Import your Blog to Fan Page
If you have blog section on your Website then you must add it in the Notes section of your Facebook Fan Page. By default, Facebook Fan Page does not show the Notes App. Follow below steps:
At your Facebook Fan Page, click on the Edit Page button on the top-right side. This will open Edit Page section.

Click on Apps in the left sidebar.

Come to Notes and click 'Go to App' link.

In the left sidebar, click Edit Import Settings. This will open the 'Import a Blog' section.

Here, you have to enter the URL of the RSS of your blog in the text box titled 'Web URL'.
Check the box saying 'By entering a URL, you represent that you have the right to present us to reproduce this content on the Facebook is not obscence or illegal.'
Click on Start Importing button.
This will show a preview of the imported articles and ask for confirmation. Click on 'Confirm' button.
Afterwards, all the previous and future posts will be published automatically in the Notes Section of your Facebook Fan Page.
Adding other Facebook Plugins to Website
Facebook allows you adding following plugins to your Website:
You just have to visit the Developers section and select above plugins to add them on your Website.
Conclusion
Adding Facebook to your Website will make you socialize and popular on the Internet, but you have to do some efforts for the same like integrating above plugins to your Website. We hope that you will find this post helpful and not a boring blog typo. We also invite our readers to socially share this post and pour their valuable suggestions through comments.