Native Applications are still essential for Mobiles
January 28th, 2022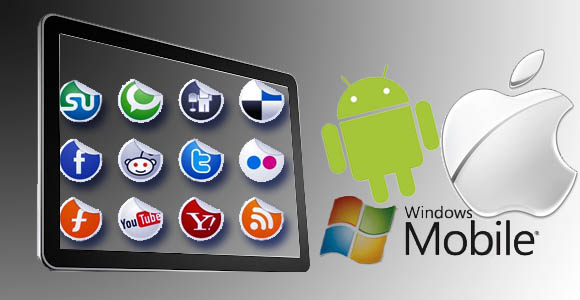 Mobile communications and commerce is happening at a breakneck speed. Nowadays, many more people are utilizing their mobiles for payments, transactions, messaging and other functions. These new functions are in addition to the telephonic services. Coming of m-commerce and other applications into the picture was influenced by the fact that many businesses wanted to augment their existing eCommerce by bringing it closer to the mobile technologies. Applications that are used for performing these tasks are web based and also native. Designing mobile websites for users has become the necessity for many new businesses.
Web versus Native Applications
Native applications for mobiles are more efficient as they would not need to connect frequently to a network and can even negate this step. Web applications are accessible to all devices and are available free of cost. In a similar argument for native apps, there is a high usage which is 100% along with a high number of interactions. These interactions are also called as user engagement or duration of usage per session.
Web applications on a similar level have a lower user engagement due to lack of available access to device features such as GPS, Camera, Calendar etc. Web applications are less costly than native applications, but the speed factor makes them less favored.
Mobile Presence
For every mobile device there is an included browsing capability. Every browser has a mobile version for being compatible with devices like Android, iPhone or iPad. The websites that are accessed through mobile browsers are mostly designed in the latest version of HTML- which is HTML5. To get the best quality in mobile browsing one must access these websites through mobiles and not through a computer. Optimal view from mobile is 320 x 640 pixels for a 3.5 inch wide screen rather than the usual 1024 pixel screen of a desktop. The content from a computer screen is too wide for the mobile viewers and therefore the usage of the mobile browser might become less.
Another additional capability of mobile websites follows from the nature and effect of conversion rates. Conversion rates for a mobile website using web application is lesser than 30% in comparison to native applications. Thus having a native application for mobile website is a lot more valuable. Social networking and mobiles being used for browsing are recent consumer preferences that are enhancing the need for native apps for mobile browsing capability. The higher quality of websites on mobiles would become a necessary feature in the coming years.
Conclusion
Using mobile browsers for commercial transactions through messaging from native applications would lead to developing a business and its mobile presence. Designing mobile website with native applications has its own derived utility from better user interface experience, a lesser network usage at runtime and access to platform APIs. Mobile native applications utilize less functions like GPS and digital rights movement rather than a network connection. Thus, m-commerce would indeed grow from the need for quality and a better consumer experience. Web and native applications are both relevant while only the coming few years could predict which is more effective.