10 On-page SEO factors: Why is it still essential? [Infographic]
September 19th, 2023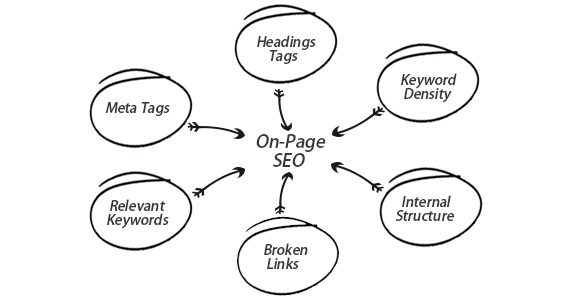 On-page SEO refers to the optimization of specific web page's content using key factors and SEO best practices. It is carried out for making it easy for search engines to crawl, understand and index the content of a website in order to get it featured in the initial pages of the SERP (search engine results pages).
Over the past few years, Google has rolled out a number of significant updates in the search results ranking algorithm in order to provide users the best content and the best experience possible. Crazy algorithms changes like Google Panda, Penguin, and Hummingbird has had a profound impact on the SEO industry. These three major updates left many Webmasters and SEO professionals wondering if the On-page optimization still works, or if it's finally dead.
But in fact, SEO is still alive and well and surely will never obsolete in future. The reason is users will always use search engines to discover something, and search engines will require using some algo to deliver them relevant results. Have a look at some stats given below, which proves the majority of web traffic is generated by search engines.
All these statistics shows, why On-page SEO will play a vital role in promoting your online business in future. To help you further understand the importance of On-page optimization, we've created an insightful infographic that shows you 10 major reasons on how On-page SEO is still essential to get ranked higher in search engines.
In addition, we've included some best On-page SEO tools that you can use to optimize your site from On-page perspective. Here are the tools that we've covered:
Keyword Planner
Gtmatrix
Screaming Frog SEO Spider
Open Site Explorer
Check My Links
SEOQuake
Take a look at our infographic.