18 Ways to Promote Your Newly Launched Blog
September 13th, 2023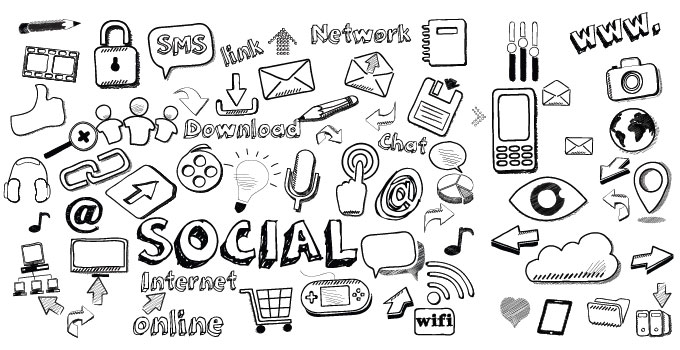 With millions of blogs out there, it can be quite challenging for a new blogger to get noticed in Blogosphere. Spending hours researching, writing high-quality content, finding appropriate images, uploading your blog post and hitting publish is not enough when it comes to gain the attention of your target audience. To get the most out of your blog, you need promote your blog as much as you can.
Below are the ways you can get the word out about your recently launched blog. Go through all of them to kick start your blog's growth.
1. Embrace Social Media
Create profiles on popular social networking sites – like Google+, Facebook, Twitter, LinkedIn, Pinterest – to establish an active reader base for your blog. Sharing your content there is the best way to build a loyal social media following and drive an enormous amount of traffic to your blog.
2. Optimize Your Blog for Search Engines
Search Engine Optimization (SEO)plays a vital role in driving a huge amount of organic traffic to your blog. Therefore, never forget to optimize your blog well to get raked higher in Search Engines Result Pages (SERP's). Here is SEO Starter Guide that will help you make your blog "Search Engine friendly".
3. Blog URL Submission
Submit your blog address to major search engines (like Google, Yahoo, and Bing) and blog directories (like Technorati, Popdex, and Bloggapedia) to get more exposure for your blog.
4. Guest Posting
When you are new to blogging, it become so hard to get noticed. Guest posting gives you a golden opportunity to show your writing skills to the world and get exposure to your target audience via a well-established blog. So find a reputed blog in your niche and contribute your content there.
5. Comment on Other Blogs
This strategy, often overlooked, is successful to a large extent for driving targeted quality traffic to your blog. Pick some great blogs that fall within your niche, and always try to be the first one to leave a thoughtful comment there.
6. Inform Your Contacts
Tell everybody – friends, family, colleagues, followers, contacts – about your blog via Email, and also ask them to read, share and comment on your blog content. This way, you can take advantage of Word of Mouth Marketing.
7. Put the Blog URL in Your Email Signature
Create an email signature, using your blogs URL. This way, for every email you send, there will be a link back to your blog address. To add your Blog to Email signature, you can use Gmail Signature or Wisestamp.
8. Offer E-mail Subscription
This is one of the great ways to build a tremendous and loyal readers base. Set-up a free email newsletter and allow your visitors to subscribe it via email. Some trusted services like MailChimp, FeedBurner, and Aweber can be used for this purpose.
9. Advertise Your Blog
If you want to turn your ordinary blog into a reputed "brand" in a very short span of time, consider buying some advertising. Advertise your blog using popular services like Facebook Ads and Google AdWords.
10. Create a Blog Intro Video
To brand yourself better and tell visitors what about your blog is, create a short video which could represent your blog in an interesting way. For this, you can use Fiverr, one of the cost-effective services to hire professionals.
11. Use SlideShare
Create a well-designed, engaging and meaningful slideshow based on your blog niche. Publish it to your SlideShare channel, with a link to your blog in the description. This way, you'll get your blog noticed fast.
12. Take Advantage of Google Currents
Google Currents, a Flipboard like app, let readers stay tuned with their favorite publications and blogs from their Tablets and Smart phones. Submit your blog to Google Currents to make your blog visible to millions of new people who are using this platform.
13. Create a Blog Podcast
This quite easy method lets you promote your blog in advance. Just create, promote, and distribute your blog podcast, and you'll be in the list of "A-list blogger" in short span of time.
14. Create a Webinar
Though this is another advance blog promotion technique like Podcast, but we recommend you to start it from the day you launch your blog. Pick up a topic that you could give your best at, host a webinar, and you'll be able to build a great follower-ship for your blog.
15. Use Forums
Become a member on 3-4 active forums/communities in your target niche. Take advantage of forum signature to generate highly-targeted traffic to your blog.
16. Interview Your Niche Expert
Interviewing a successful blogger within your industry or niche can give a boost to online visibility of your blog. The reason is: people have a keen interest in reading others success story.
17. Create Infographics
Today, Infographics are one of the most popular ways to get online exposure and visibility. Create a beautiful infographic related to your blog niche and submit it to some high traffic infographic submission sites with your blog URL.
18. Establish Relationships
Create solid connections in your industry and on social media, because they're going to be true promoters for your newly launched blog.