10 Reasons to Get Your PSD Converted to WordPress 4.1 "Dinah"
September 13th, 2023
4.1, the most up-to-date version of WordPress, is now available to either update or download. Named "Dinah" in honor of Dinah Washington, an American jazz singer and pianist, version 4.1 brings a lot of new features and improvements to help users concentrate on what matters most – content creation.
Getting your PSD converted into WordPress 4.1 "Dinah" will let you make the most of what this new version has brought. Version 4.1 would not only help you expand your customer reach significantly but also deliver users an incomparable distraction-free experience. Below are some solid reasons why you should opt for PSD to WordPress 4.1"Dinah" conversion service.
#New Default Theme:
The first thing that you'll notice in Version 4.1 "Dinah" of WordPress is the new default theme, Twenty Fifteen. Designed to be super-clean and mobile-friendly, this two-column content-focused theme makes use of Google's Noto Font Family. Whether it's mobile, desktop or anything in between, it looks great and functions well on devices of all sizes. It ships with five different color schemes, including dark, yellow, pink, purple, and blue, which you can access within the theme customizer.
#Social Icon Menu: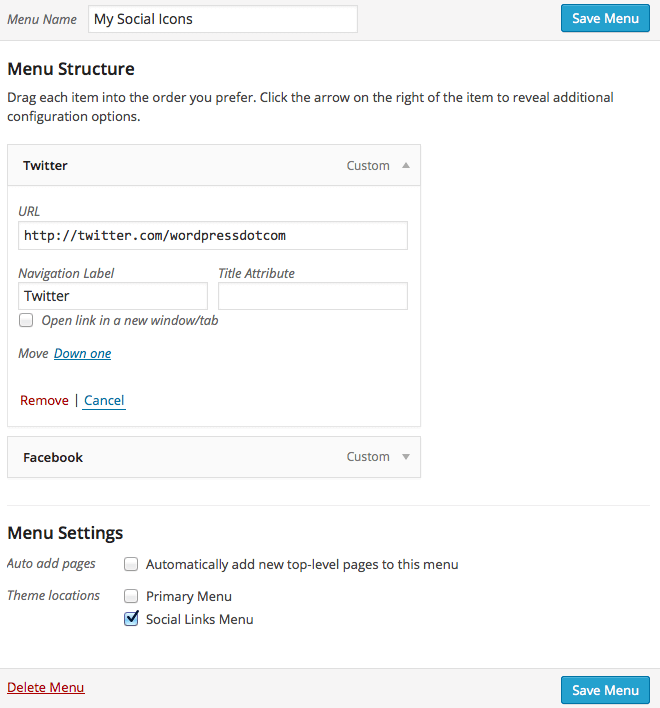 The new "Twenty Fifteen" theme has built-in support for social links menu through which you can display popular social media icons, including Twitter, Facebook, Google+, LinkedIn, Instagram and Pinterest, on your site. To set-up a social links menu, you just need to create a new custom menu and add the URL of your each social profile to that menu as a custom link. Twenty Fifteen will then automatically display relevant icons for the added services.
#Improved Distraction Free Writing: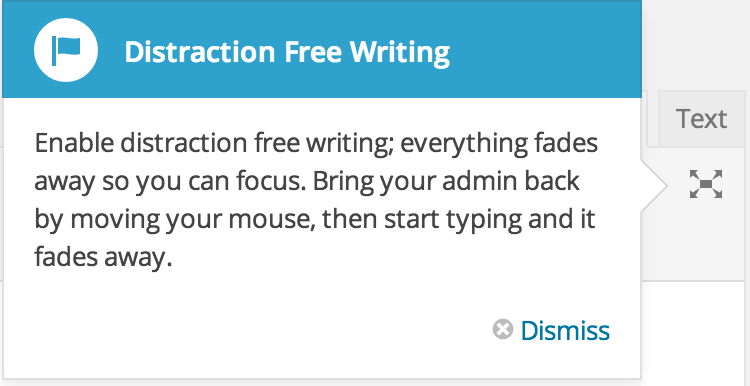 The new version of WordPress has introduced a new distraction free writing mode called "Focus" which is based on the Focus plug-in. As soon as you write or edit something within WordPress content editor, Focus makes all editing tools fade away so you could concentrate solely on what you're writing. However, with a quick flick of the mouse cursor, you can bring those editing tools back anytime.
#Inline Image Editing Toolbar: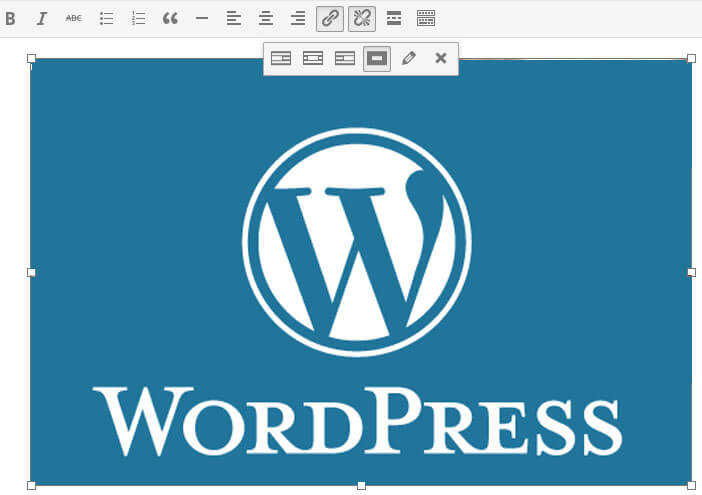 Many WordPress users, especially beginners, find it quite difficult to align an image inside the post editor due to complex image editing functionalities of WordPress. To simplify the aligning process, WordPress 4.1 brings a new inline image editing toolbar that gives you full control over image alignment. Now when you click on an image inside the Visual editor, you'll instantly see a set of inline editing tools on the top of image, which makes image aligning a breeze.
#Log Out of Every Session:

WordPress 4.1 lets you manage your sessions on different devices in a better way. Log in sessions in 4.1 now have a new session management UI through which you will not only be able to see from which devices you're signed in to WordPress but also can log out of every session except the current one. Needless to say, this new security feature would prove to be quite handy for everyone.
#Better Language Pack Support: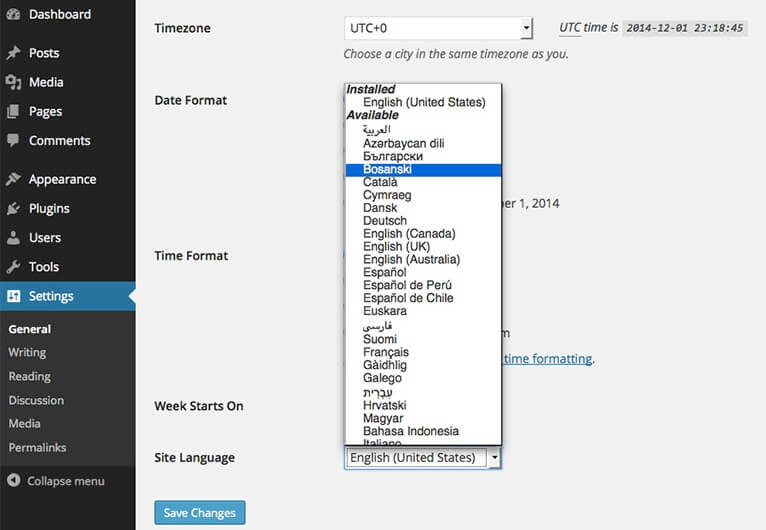 This new version of WordPress provides you the flexibility to choose your favorite language for your site. You can now switch between more than 40 languages via General Settings screen. To change the language of your site at any time, all you need to do is select a suitable language pack listed in the drop down menu; click the "Save Changes" button and you're good to go.
#Plug-in Recommendations: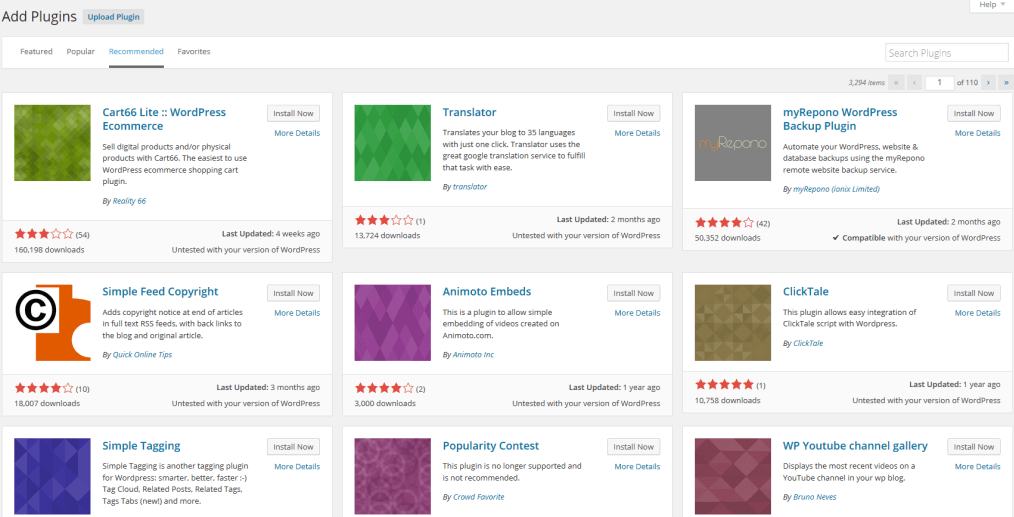 Since 4.1, WordPress will suggest you new and useful plug-ins that you may try. Now when you open the Add New plug-ins screen, a new "Recommended" tab along with "Featured" and "Popular" gets visible on the screen. Clicking on the "Recommended" tab takes you to the list of suggested plug-ins that is based on other plug-ins you and other have tried before.
#Implementation of Select2 Script:
The 4.1 release of WordPress has used Select2 script, the jQuery based replacement for drop down lists featuring a built-in search engine. Means, the contents of the drop-down menu will be loaded only when required via AJAX. Thus, this new feature would have a positive impact on websites' speed and prove to be equally useful for developers and end users.
#oEmbed Support for Vine:
Version 4.1 makes it possible for you to embed videos from Vine, a short looping video clip sharing service, into your WordPress site. As Vine has now been added to the list of oEmbed support, you can embed a Vine video just like you do a YouTube video. Simply put a Vine URL into the editor and it will automatically get turned into a Vine embed.
#Technical Improvements:
In addition to above features and improvements, several other changes are made under the hood. Complex queries, like Meta, Date, Taxonomy and Comment, now support advanced conditional logic. The Customizer API has expanded its JavaScript API to deliver users a better media experience. To handle all the complexities of the document title tag, a new function add_theme_support( 'title-tag' ) has been introduced. Also, a couple of new template tags came into existence.
Published By: WordPressIntegration Team. If you're planning to hire an affordable Photoshop file to WordPress 4.1 "Dinah" Conversion Service, you may visit our FAQ page to get all your doubts clear.