Responsive Website Design: A growing trend
January 28th, 2022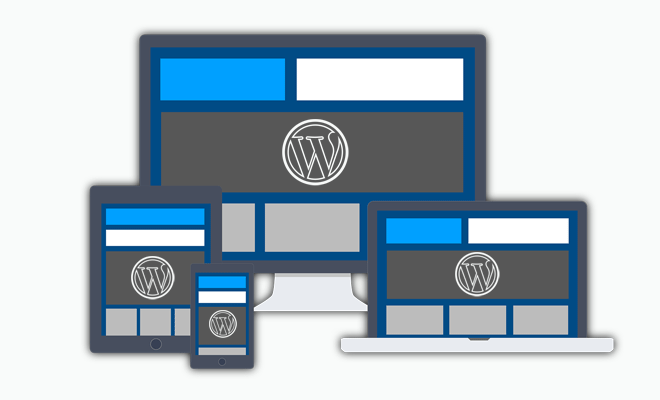 Responsive designs for website development is a new trend for the customers and users. With more than a few years to its credit, the trend has achieved numerous accolades where companies like 'Starbucks' and 'BostonGlobe' have adopted the concept in their new website designs. Devices like computers, Handhelds tabs and Smartphones allows visitors to access these websites also called responsive website designs. Until now only a few big companies have accepted these designs for their websites while many other small companies have neglected it due to paucity of investible funds and lack of knowledge with web designing.
Cost Effective
A single site for building designs for separate devices laptop, iPhone and tablet. This designing method would reduce development costs and the operational costs of maintaining multiple websites.
Improved SEO
Responsive website designs can integrate better results in their efforts for search engine optimization for better visibility and high page-ranks. It helps you build a consolidated and supported website design where the user has advantages due to better SEO. Content and other featured add-ons allow the user of responsive web design to enlist good results for SEO.
Advertising Revenue
Many advertising platforms harbor effective revenue streams. The ads that are displayed on the device being used most, is often considered to be the best. Therefore, an ad that appears at the top of the page of a mobile device is better than a laptop or computer.
Old Browser Support
CSS techniques are the basis for responsive website designs. Many already in-use browsers do not use or support CSS based responsive website design. Thereupon deciding workarounds for using those very browsers that do not have CSS in its responsive design, are included with the changes later.
Requires Investment
Many responsive website designs for larger businesses would require or start with a single page focus. Responsive website designs might include a larger investment or focus on commercial purchases for the websites. These web designs allow better returns in a long time period.  Responsive web designs within the framework for more than a single page and others included as sub parts are better for businesses but require a substantial commercial amount.
Consistent User Experience
With the same user experience being provided with all the devices a consistent appearance for all visitors ensues with the website designs. Navigation of the website or WordPress theme designed sites is a familiar method for the user. This is possible as the consistency is for all browsers supported from different devices.
Higher  Conversions
Consistency for the conversions is built from better and reliable user experiences, high rankings, supported with all devices. Consumers usually use devices that are easily integrated with combined browsers, better SEO and devices.
Integrated  Analytics
Responsive website design is easily provided with a single site for all services on all devices. A better management of website and measurement of all results from cross channel campaigns which is ensured for websites made from responsive WordPress Custom designs. It enables a business to set performance indicators in a single basket with measurements across the board (all devices).
Conclusion
WordPress Customized website designs are even more effective through the responsive designs. These new responsive website designs are supporting all types of devices. Commercially more viable, these designs are easily the new upcoming trend.