Search Engine Land vs. SEOmoz: A contest of two giant SEO Blogs on Twitter [Infographic]
September 20th, 2023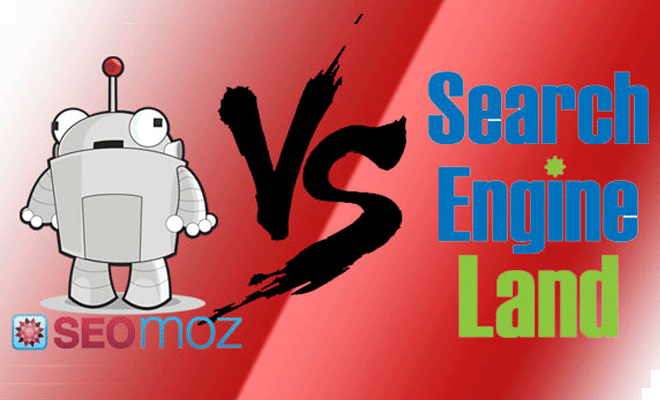 If you ask any web-designer or SEO specialist about how they know all about search engines, they will surely refer you to five or six SEO websites and out of them the first two would be SEOmoz and Search Engine Land, the two giants of the SEO and web development industry.
Being two of the most read blogs on the internet and go-to guide of every web designer, developer, SEO specialist and internet marketing specialist, SEOmoz and Search Engine Land are extremely popular in their own right. They are the most visited source for latest information on search engine algorithms and are an authority on search engine optimization. They are also known for providing many different SEO tools, like keyword analysis tool, and serve as the area of discussion of every problem related to search engine and website ranking. They are also the biggest competitors of each other.
Since both these are in the same field they are bound to lock horns and that is even visible in the twitter statistics of the two websites, as shown in the infographic below. The twitter profile of SEOmoz is a little more popular than twitter profile of Search Engine Land having more than 212,000 followers compared to Search engine Land's 166,000 followers. This may because of the fact that SEOmoz has a greater pantheon of SEO tools than Search Engine Land and thus have an edge over it in this aspect. Similarly SEOmoz has comparatively high engagement rate than Sear Engine Land and that is working in the favor of SEOmoz.
SEOmoz may be a little ahead on the popularity of twitter but Search Engine land in not that behind. To know some more interesting facts about the two SEO websites look at the infographic below.