Top 30 Useful WordPress Tricks 2012
September 21st, 2023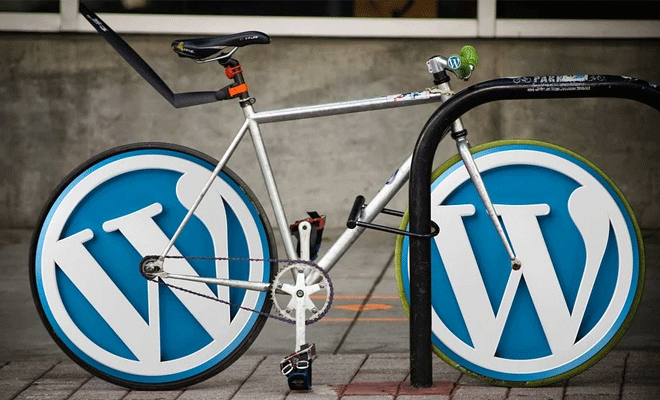 WordPress is amazing open source software that empowers people with a set of great tools that are exceptionally beneficial in the virtual world of websites and blogs. However, there are still a lot of things that are missing from it, but no worries, as if there is problem than there is always a solution to it. So here with this post, we present you with 30 useful WordPress tricks and hacks that are still effective in 2012.
1. WordPress categories in a horizontal dropdown menu: In earlier days, people having blogs or websites, developed using WordPress, used to display the categories in the sidebar. But now the trend has changed, and everyone wants to display them in a horizontal dropdown menu. And, with this tutorial, you will be able to learn how to do that in a precise manner.



Image: An Example of Categories in Horizontal Dropdown Menu
2. Setting up a Static Page as Your Home Page: For making business websites or professional blogs, people generally want to display a static page as their home page. However, most of them don't know the exact way of doing it. So, here is a tutorial, which shows you a step-by-step guide to make it happen in quick time.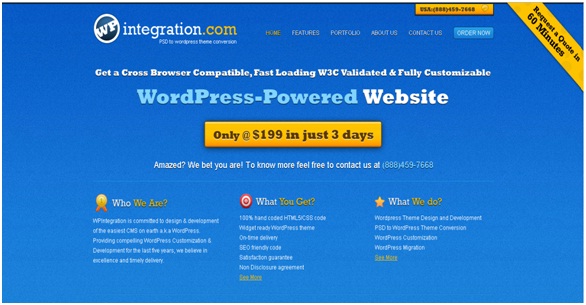 Image: Showcasing a website using static page
Source Link: http://goo.gl/ycqoO
3. Disabling Old Posts Comments via PHP: No blogger loves to take comments from people on posts that are very old, and there is only one easy way to avoid it i.e., disabling old posts comments via PHP. And, here is a quick trick that makes it possible with ease.


Image: The PHP code for Disabling Comments on Old Posts
Source link to http://goo.gl/LGKul
4. Author bio on every blog post: When it comes to personal branding, and reputation building, there is no better way than adding an author bio at the end of every blog post you write. So here's a great tutorial telling you the exact way of doing that.


Image: An example of Author bio in WordPress based blogs
Source Link  http://goo.gl/NgHol
5. Benefiting with Multiple Custom Sidebars in WordPress: Google Adsense, and Affiliate Marketing are the two top most ways of earning money online. However, in WordPress based website, there is a flaw, that you cannot place or display different on different pages using Sidebar, as its common for all pages. But don't worry as there is still a solution for it, i.e., to use multiple custom sidebars for WordPress, and here is a tutorial describing how to do it wisely.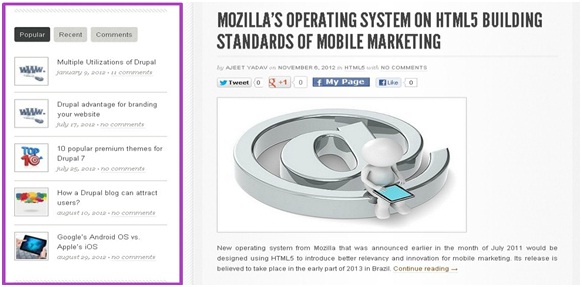 Image: An example of custom sidebar
Source Link  http://goo.gl/TG5nf
6. Display every single post in different template per category in WordPress: People always try and develop new ways of attracting visitors to their website. And, one of the latest ways is to display every single post in different template per category in WordPress. For some it may prove to be a tough task to accomplish, but no worries, as this tutorials helps you understand that only.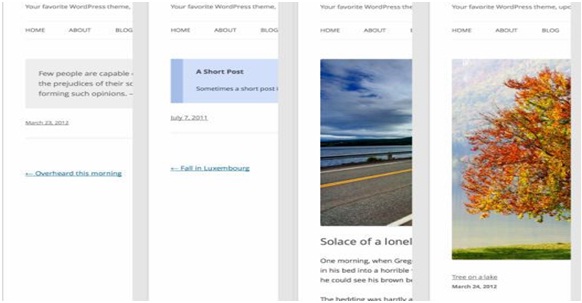 Image: An example of different single post templates
7. Utilizing WordPress Custom Fields: By using custom fields you can easily enhance the power your posts hold to attract visitors. With Custom fields, you can display you mood, thought, you source of inspiration to write the particular post, etc., which eventually results in grabbing the end-users attention. Therefore, if you aren't aware of it yet, then go ahead and read the detailed tutorial on how you use it on your posts.



Image: Custom Fields in WordPress
Source Link  http://goo.gl/r1sWj
8. Custom Read More: Nowadays, the Read More tag or button, which is displayed on the blogs homepage with the posts excerpts, is not in trends anymore. Instead of using 'Read More', people love to use their own tag, which could be anything like 'Continue Reading'. So what are you waiting for, learn how to add a custom read more tag in your posts.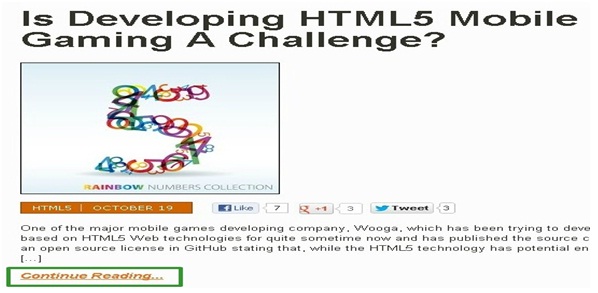 Image: A blog example using 'Continue Reading', instead of using the Read More tag.
9. Custom Thumbnail Recent Posts: Have you ever thought about tweaking the thumbnail recent posts size? Of course you might have given a thought once if not more. But if you didn't succeed in achieving that earlier, read the exact way of doing it now.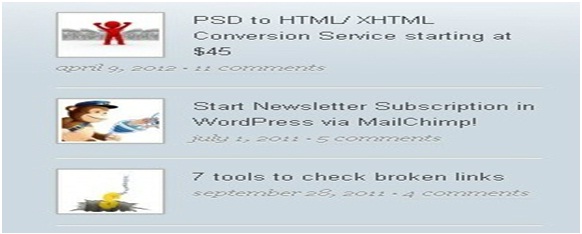 Image: Custom Thumbnail used for displaying Recent Posts in a blog
10. How to Create an Archives Page: Creating links and only links on the sidebar of your WordPress based website or blog for reader's convenience can actually distract them while reading your posts. So it is always wise to have a separate page for the Archives. Setting up an archive pages can be a simple work but only if you get the detailed tutorial on how to create it.
11. Adding Captcha in WordPress login form: The default WordPress login form is basically used for two things that are, login to the dashboard and new user registration. But, there are people who use spam bots for registering as a new user at large scale, and to counter that spam bots, there is no better way than using Captcha.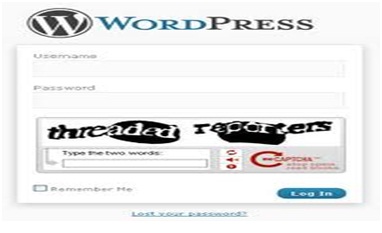 Image: An example of Captcha used in WordPress Login Form
12. Login Form in Sidebar: Logging into the WordPress dashboard via the default URL i.e., http://yoursitename.com/wp-login.php is kind of trouble maker for other members due to lengthy URL. However, you can give your blog or website members and that too using login form in the sidebar of your existing blog or website.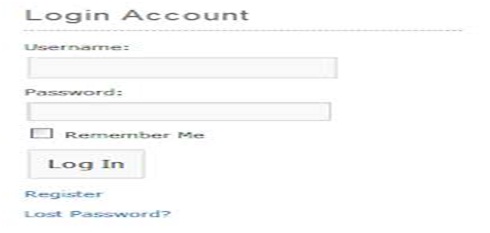 Image: An example of Sidebar Login Form in WordPress
Source link  http://goo.gl/ZLI0d
13. Adding Peel away effect on Blog: Have you ever thought about making your blog or website more attractive than ever before by adding a Peel Away effect? In fact, Peel away not only beautifies the web page, but it also gives you a specific place, where you can put latest advertisement or news. And that way, you'll get more space on the main layout to display other valuable information or images.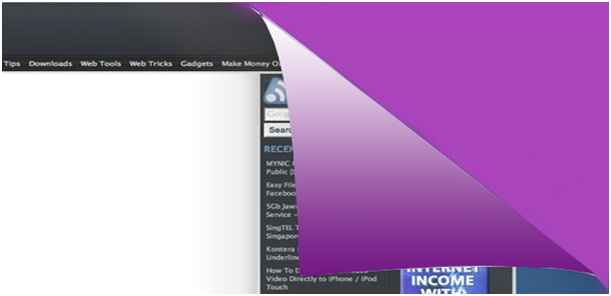 14. Highlight Author Comments: Once you finish your blog post, and start receiving comments over it from the readers, it's always vital to respond to those comments. Responding to comments eventually helps you create your own identity in the market or blogger's world. But when the list of comments starts getting lengthy, people generally fails to identify the author comments. So it's important to highlight author comments.



Image: An example of highlighted author box
15. WP-Days-Ago (Relative Dates in WordPress): Dates in blogs or news plays a crucial role, as people don't want to read news or blog posts that are very old, as everyone always wants to read the fresh and up to date content. So with WP-Days-Ago, you can have the automatic dates in place, which will help the reader identify the posts if it useful for him or not.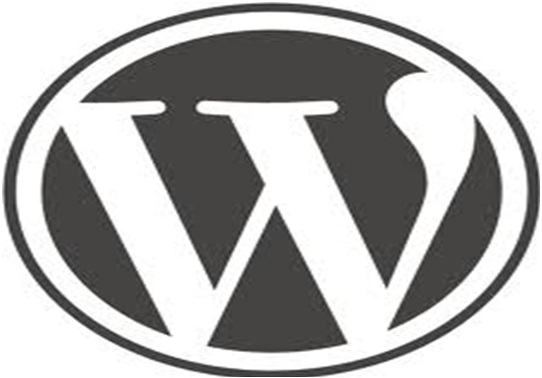 Image: A logo of WordPress.ORG
16. Adding Shadows to a range of objects: Adding shadows to images, blockqoutes and divs, looks perfect as it adds elegance to all of those. So here is you trick with which you can also apply shadow to a variety of objects.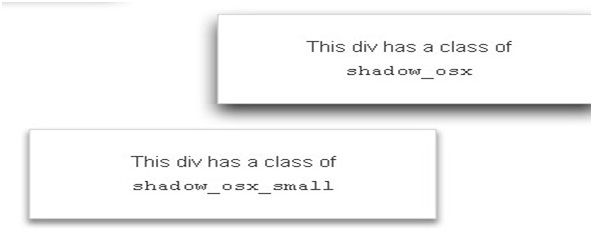 Image: An example of shadow effect
Source link  http://goo.gl/EqLo1
17. Colored Vote Polls: Vote Poll is a nice way to see how many people really liked your writing, and what their actual opinion about you or the blog post. So why not add some colored vote polls rather than keeping it simple. Colored vote polls also attract more visitors to participate in the voting contest (if any), and provide the blog admin with their genuine opinion about the certain posts.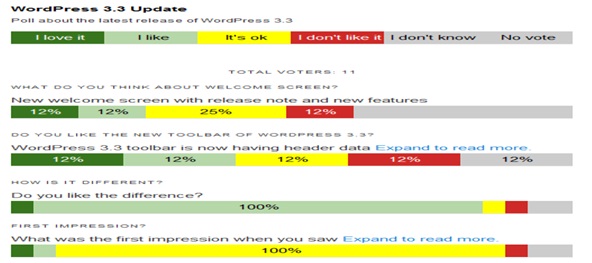 Image: Example of Colored Vote Poll
Source link  http://goo.gl/xUhom
18. Image Gallery Voting: Bloggers and informative site owners always try to make their posts something which can incline readers towards them. And, for that particular reason, they generally uses a lot of images related to the posts, and even compile them into an image gallery on their website or blog. If you are also using an image gallery, then there is a way to engage your reader on it too, and that is place a voting poll on it.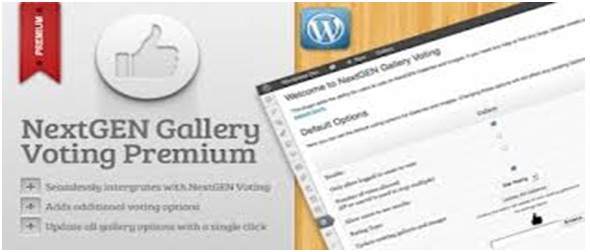 Image: Nextgen Gallery Image Voting
Source link  http://goo.gl/wo8QM
19. Sexy WordPress Date Button: Date is an integral part of blogging. But have you ever thought about tweaking the blog button yet? If yes, then don't worry, as its not very typical to add the beautiful buttons in color and shape of your choice. So here goes the tutorial for it.



Image: Customized WordPress Date Button
20. Error 404 customized: The by default error 404 page of WordPress is very bogus. So why not change it with your own customized error 404 page. If you are really interested in doing that, so here is the tutorial that will provide you with tricks and hacks on customized 404 error page.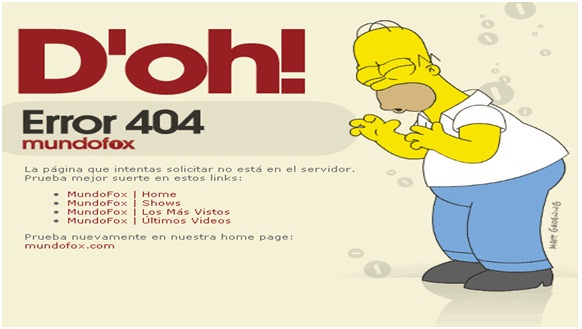 Image: Example of Customized Error 404 Image
21. WordPress as a membership directory: In WordPress there is a facility to add as many new users as you want. However, managing them is a tough task once they cross the mark of approx. 25 members. Therefore, the best way to manage them is to make a membership directory and manage their roles.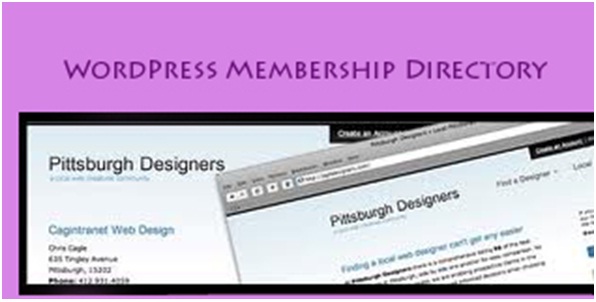 Image: WordPress membership directory
22. Private Notes in WordPress blog posts: It happens quite very often while writing certain posts, you get another idea to write on in the next post or leave certain notes on the same posts, which should only be visible to the admin or the author. However, WordPress doesn't offer any such kind of facility. But still there are ways to achieve that in quick time.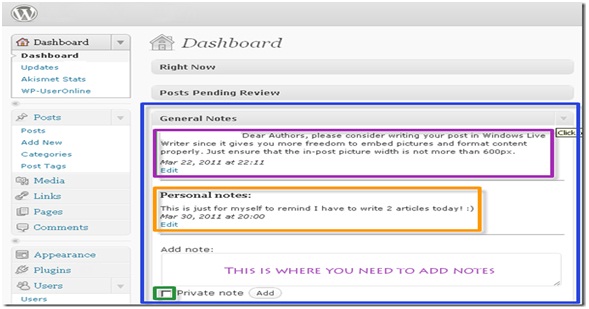 23. Linking Post title to another site: Blogging is all about sharing information, and it is not necessary that you share your own info; instead, you can share any information citing the source you take it from. And, linking post titles to that source is another great way of doing that.


Image: An Example of Post title, which can be linked to another website
Source link  http://goo.gl/YU70R
24. Creating Mobile Version of blog/website: As smartphones have become the latest trendsetter, the era of mobile sites has also begun, and companies, individuals are all looking to target the smartphone users with their mobile specific version of website/blogs. So if you also want to create the mobile version of your blog/website, but don't know how to do that, then read this tutorial now.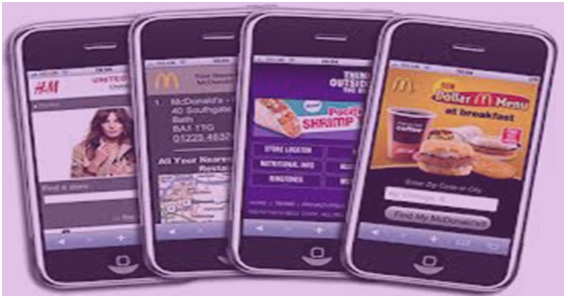 Image: Example of Mobile Websites
25. Different ways to boost up the page loading speed: Page loading speed plays a vital part in the success of any website or blog, as people often move to another website if they find a website or blog takes a lot of time to download the page. So it's necessary to have an enhanced page loading speed, and with this tutorial you will come to know about the different ways to boost up the speed.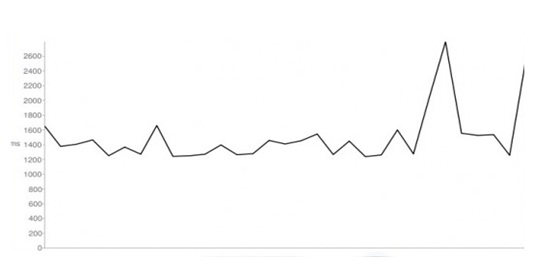 Image: A graph showing page loading speed
Source Link http://goo.gl/p3RxM
26. Optimizing WordPress title: Have you ever noticed your WordPress based website or blog's title tags? If not, then look at it now, by default it stays the same on every page of your site, and that is not the best way to rank higher in the search engines. Therefore, it becomes crucial to tweak that, but how? Don't worry, read this short tutorial and change your title tags wisely.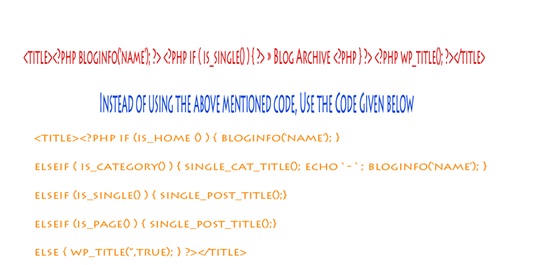 27. Links in New Window (By Default): It's common for bloggers to include some anchor text links in their blog posts, with which they either refer the readers to their own source of inspiration or information related to specific topics. However, mostly, bloggers forget to add the (Target="_blank") tag in the coding of anchor text, and when the user clicks on any of the given link, the website or blog it refers to opens up on the same window rather than in the new window, and most of the time it really annoys the readers. So you can avoid that forever by using just a little and simple tweak in the coding.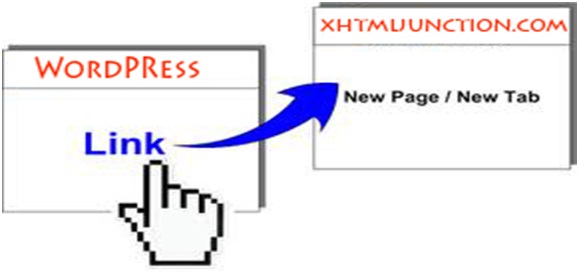 Image: Showcasing the way Link Open in New Window Works
28. Display separate comments, pingbacks, and trackbacks: WordPress is a great source for blogging and making informative websites, as it provide three different ways for the reader to respond on any of their favorite posts, and they are; comments, trackbacks, and pingbacks. But when you do not separate them, they all make the comments area look messy, so why not change the default style and separate them, which eventually looks more better and synchronized.


Image: Example of Separate Comments, Pingbacks and Trackbacks
Source link  http://goo.gl/6n9K8
29. Adding Google Plus in WordPress: Since its inception, Google Plus has been the center of attraction in social networking. And, according to many credible surveys, people are using Google Plus more than Facebook, so why are you legging behind from your competitors. Therefore read out the given short and crisp tutorial on how to place or add Google Plus in the sidebar now.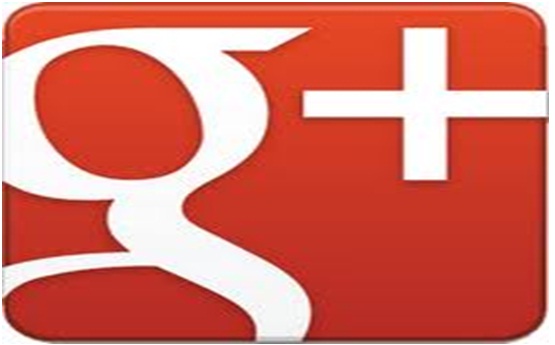 Image: A Google Plus Sign
Source link  http://goo.gl/ZQVla
30. Apple.com like Breadcrumb in WordPress: Expert web designer, theme makers, take inspiration for designing breadcrumbs from the Apple Inc. official website i.e., Apple.com. And, if you also want your blog or website's breadcrumbs look exactly the same, then here is a short tutorial for that.



Image: Breadcrumb style used in Apple.Com
URL for reference
https://www.hongkiat.com/blog/40-most-wanted-wordpress-tricks-and-hacks/
https://www.hongkiat.com/blog/40-most-wanted-wordpress-tricks-and-hacks/
https://smashinghub.com/35-wordpress-tips-and-tricks-you-must-know.htm
https://www.wpbeginner.com/wp-tutorials/55-most-wanted-wordpress-tips-tricks-and-hacks/
https://www.designyourway.net/blog/resources/very-useful-65-wordpress-hacks/