9 Reasons Why Sketch is So Popular Among Designers and Developers
September 13th, 2023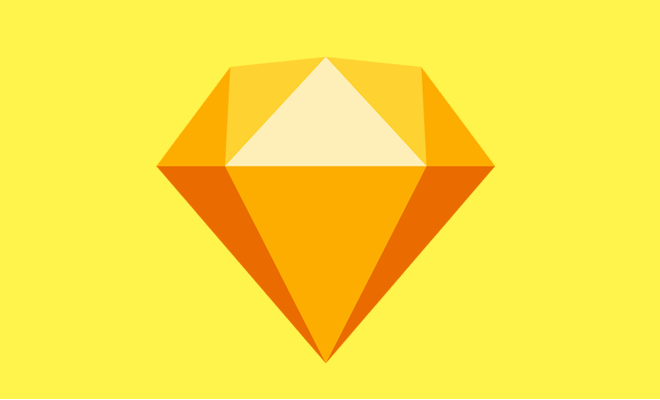 Just like craft has evolved with time, so has its toolset. Photoshop has got a new contender – Sketch! Sketch is a simple yet powerful, quickly growing vector graphics application used by artists and designers.
Among other new UI design tools, Sketch addresses all the functionality of the needs of interface designers. It seems promising! You can design for multiple screen sizes and densities in a very easy manner. You can also edit your picture with Sketch's very basic tools.
Planning to add Sketch to your design toolkit? Become confident after reading our blog.
Why Use Sketch?
1: Well-rounded Set of Features = Better Efficiency
Sketch has a well-rounded set of features that cater to the basic requirements of every UI designer. Sketch's toolbar contains repeated but enough elements that are easier to use and also are more likely to be used, even though it may not have the jillion functions of Photoshop or the built-in prototyping capabilities of Adobe.
2: No Need to Work with Separate Files – Stay Organized
Sketch gives you the opportunity to work with 'Pages' in the document. Each Page can have several artboards. So, instead of working with separate files, you can set up your entire site in the same file and stay organized.
3: 100% Vector-based
Sketch is 100% vector-based; that is, your artwork can range anywhere from 5 px square to 5000 px square, and yet you won't lose quality on scaling. Also, you will always see crisp lines and clean shapes, no matter how deep you zoom in.
4: Easy Exporting – One Drawing, Many Resolutions
Sketch allows you to export your drawing into as many resolutions as you need. You do not have to draw it again and again. Just draw once and create multiple export dimensions later, at the same time.
5: Create Faster Designs
Sketch is a niche app created specifically for UI, UX, and web designers. It helps you to create designs much faster than other UI toolkits, thus speeding up your workflow. Also, Sketch's interface is easier and more intuitive to learn.
6: Small file size
Sketch creates much smaller files as compared to Photoshop. By creating small files, you are assured that your files will load lightning fast.</;p>
7: Plugins for Anyone and Everyone
The Sketch community offers a world of plugins to make your workflow smoother and as effective as you want. There are plugins to replace text and colors, organize symbols, create native apps, and tons more for you to explore on your own.
8: Easy to Export SVG file
SVG files that were so difficult to export with Photoshop and Adobe are effortless on Sketch. Try it for yourself!
9: Robust Interface and Quick Updates
Sketch has a clear and robust user interface, which is why designers love it so much. Also, it comes up with quick and innovative updates to help improve user experience and get rid of bugs. Interestingly, Sketch came up with about 20 noteworthy updates in a year alone.
Photoshop has been the industry standard, but Sketch seems to be the future of UI, UX, and Web Design. It is coming up as a clear winner in terms of speed, functionality, and even navigating tools. Its simplicity makes it easier to learn and to work efficiently.
Are you looking to convert Sketch designs into pixel-perfect, fast loading responsive WordPress theme? Feel free to contact us.