WooCommerce SEO Tips & Top Plugins to Boost Sales and Traffic
September 21st, 2023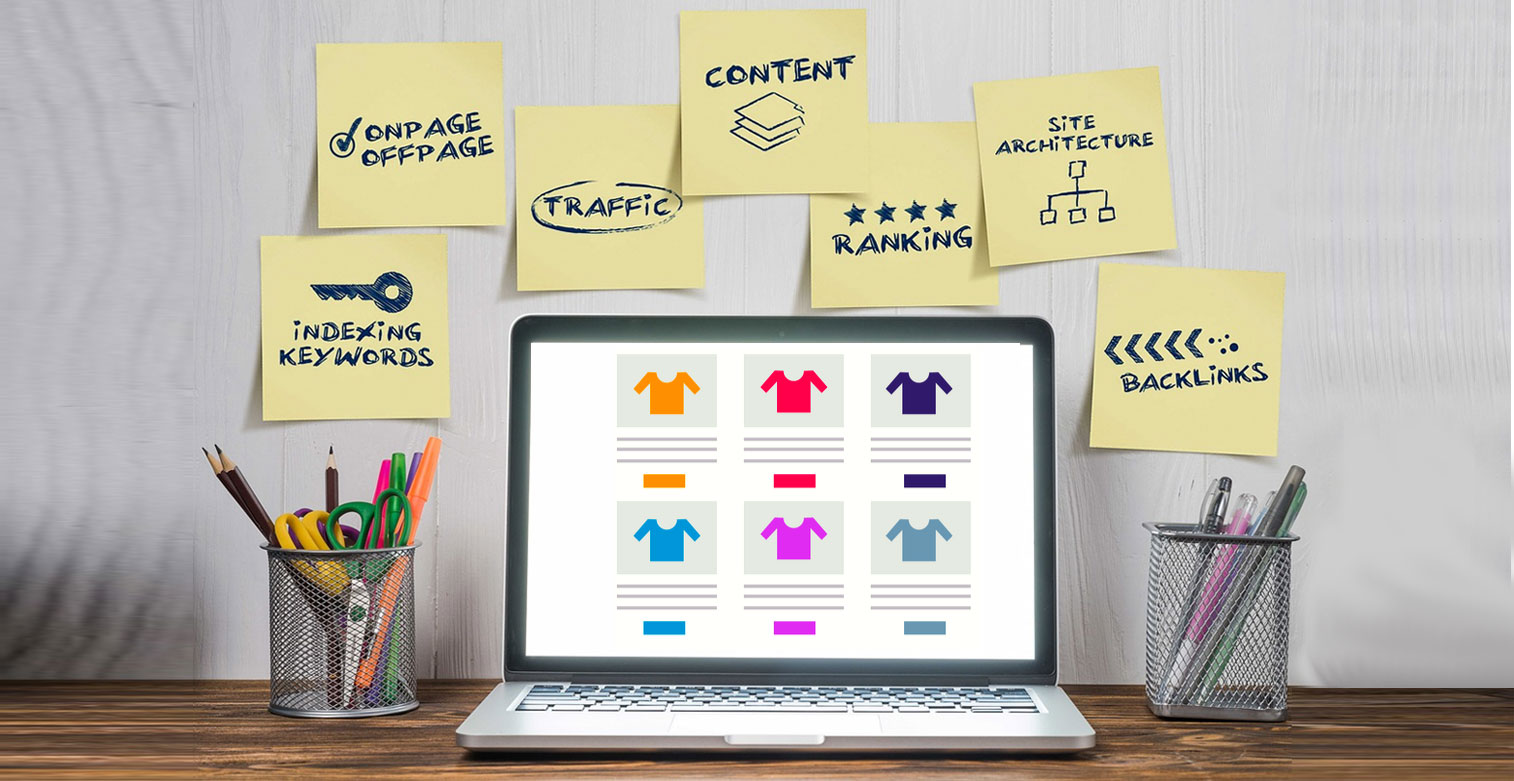 As we all know, SEO is very integral when it comes to the ranking of websites in terms of search results, and this applies to eCommerce sites as well. Apart from getting ranked higher, the search engine optimization helps in making it extremely convenient for people to find your products on search engines. This results in reaching out to a wider audience and high sales as well.
What WooCommerce Actually Is?
WooCommerce happens to be a free eCommerce plugin for WordPress, the CMS powering 30% of all websites on the web. To help you sell anything from anywhere, WooCommerce allow you to build and run a fully fledged online store with numerous free and premium extensions. WooCommerce can also be very handy in the SEO aspects of a WordPress site. So, if you are planning to build an online store with WordPress, then WooCommerce cannot be ignored.
5 Unique Things You Can Do with WooCommerce
There are several functions you can perform with WooCommerce. This is not a plugin with which you can only manage your online store. In fact, its potential can really take you by surprise. Here are a few other things that you can accomplish with WooCommerce.
#Create an effective drop-shipping mechanism
The drop-shipping is a method in which a retailer does not keep good in stocks but transfers orders from customers to other retailer or manufacturers. With this plugin, you can easily inform drop-shipping companies you deal with when it comes to fresh orders. This makes it possible for you to sell their products as your own in your online store. The WooCommerce plugin also helps you in keeping track of the money you owe to the supplier.
#Useful for dealing with subscription
As for subscriptions, recurring payments are a given. This plugin is very effective in selling subscriptions for newspapers, online access, products etc. It is also compatible with the majority of the popular payments gateways. Therefore, when a customer decides to suspend his subscription with the provider in question, the subscription gets dropped from the list of your online store as well.
#Set up Facebook shop easily
Majority of the population is always on the Facebook. This makes the social networking platform a good place to sell items. The WooCommerce has a Facebook plugin for the same purpose. The plugin helps you establish a shop on your Facebook page and link the same to your online eCommerce portal. This ensures uniformity of products and inventory in both the locations.
#Include provision of auction with ease
By adding an auction plugin to your WooCommerce eStore, you can easily turn your website into a platform to bid on your items. Auction plugins can enhance the fun quotient of a one-dimensional sales portal. While there is nothing novel or unique about auction sites, however, having an auction facility on a WooCommerce store can be the proverbial icing on the cake. Also, there is no need to create a separate site or store to offer the provision of the auction to the customers.
#Sell products without any inventory
The WooCommerce has the provision of affiliate store plugin. With the plugin you can sell products without having any goods for the same. This implies that customers can purchase your product even if you don't have the inventory. Though this is not direct sales, you can indulge in cross-selling or mingle your products with affiliate products.
Benefits of Using WooCommerce
It is a challenging job to build an online store and choosing the right platform requires a lot of research and thinking. However, WooCommerce is one of the most popular WordPress eCommerce platforms, containing some of the finest features to build a contemporary online store using WordPress platform. So, let us go through some of the advantages it offers.
#Gels well with WordPress
It is common knowledge that WordPress is perfect for website creation. And as we all know that WooCommerce is a WordPress plugin, it merges seamlessly with the latter. In case you are using WordPress for your site, then including eCommerce functionality with WooCommerce becomes convenient. So, just install the plugin and go through the process step-by-step process to set up your site.
#Available at free of cost
You don't have to pay a penny to install and use WooCommerce. This makes WooCommerce ideal for businesses of all types, big or small. Having said that, you can buy extra extensions to customize your website and lure more customers online. This is the best part of WooCommerce without a shred of doubt.
#Very much SEO-oriented
For the sake of finding your products with ease online, optimization of your product pages is a must. By using WordPress editor, it becomes easier to edit body content, URLs, meta descriptions, alt tags, and other page elements in order to optimize product pages. This plugin also suits those with no coding knowledge, as it's very straightforward.
#Get Control over your Data
For the majority of online store owners, using a hosted eCommerce platform carries some risks. Chief among them is: what happens if the provider shuts shop. However, with WooCommerce, you can exercise control over your data.
SEO tips for WooCommerce sites
After expending all your creativity, you might have thrashed out an elegantly designed eCommerce website, however, what if it remains oblivious to people. This would hit your sales very hard and adversely affect your bottom line. Similar to other websites, it's pertinent to optimize your eCommerce store and content to draw visitors online and turn them into potential customers. So in this matter, you need to take some really crucial SEO steps for your WooCommerce site.
#Include keywords in product description
While preparing the product descriptions, just ensure that you include keywords and phrases people use online to get your store and products. There are tools such as Ubersuggest and Keyword Planner, which guide you find the keywords and phrases for your site to rank for in search engine results. Product descriptions can be quite handy for getting higher rankings on search engines as they contain useful hints regarding your product page, the keywords pertaining to it, and the type of your website.
#Ease of navigation
In case you have an online store ensure that it uses clear navigation and your pages can be accessed with ease. Google employs search spiders to review and index search results. And stores having easy navigation rank higher when it comes to search results.
#Speed matters
If your homepage takes time to load, then it can drastically affect your conversion rate. Studies suggest that 79 % of customers, who are dissatisfied with the performance of a website, are highly unlikely to revisit the website to purchase anything. Also even a 1 second delay in page load leads to 11 percent loss of page views. This is where some of the WooCommerce SEO plugins can come in handy and add some zing to your website. So, WooCommerce helps in getting as well as retaining customers for your online store.
5 Top WooCommerce SEO plugins for store optimization
Getting the right plugins for the smooth functioning of your WordPress site is a must. If you select wrong plugins then your online stores will face a lot of issues that can frustrate visitors. There are plenty of WooCommerce plugins to choose from. So, we have compiled a list of best five plugins for your convenience.
With more than 5 million downloads and excessively flattering reviews, Yoast SEO can be called an uncrowned king when it comes to WordPress plugins available online. The plugin gives you the freedom to do many on-site technical optimizations to fine-tune the SEO of your WordPress site. It boasts of a wide variety of features to improve any aspect of your website. The Yoast SEO has both free version as well as premium. Learn how you can optimize your WordPress site using Yoast SEO.
The All in One SEO Pack, a competitor of Yoast SEO, is for WooCommerce beginners. In case you want to implement large-scale improvisations on your website, then this plugin is not sufficient. However, all you need is a simple plugin without any sophistication, then this is perfect for you. The best part about All in One SEO Pack is that it works on its own and too much interference is not required for it to work properly. Here is a quick installation guide related to All in One SEO Pack.
The All In One Schema Rich Snippets is an excellent plugin that offers a brief synopsis of your website page in the search results of Google, Yahoo, Bing, etc. This gives a good outlook of the entire content on the page. The plugin is also beneficial in Optimizing content for higher Search Engine Research Pages (SERPs) and Improving Click Through Rate (CTR).
The eCommerce platforms require a lot of pictures to give a clear idea about the products on sale.this can be a bane for websites as it affects load time drastically. To help you in speeding up your WordPress site, you should have the WP Smush plugin, which is one of the most popular and free image optimization tools. The plugin allows you to resize, optimize, and compress all your images without diluting the beauty of the pictures.
The abandoned pages or broken links show a 404 error on product pages. These pages can lead to negative points for your WooCommerce store as they are useless for search engines. To bypass such internet penalty, the Broken Link Checker plugin can be very handy as it can be employed every month to check the existence of any broken links left for search engines to run down. Alternatively, you can also use these handy tools to check broken links on your WordPress site.
Conclusion:
SEO is crucial in optimizing WooCommerce stores as it leads to a higher ranking on SERPs. Despite search engine algorithms not in your control, you can still make sure that your online store gets appropriately optimized via WooCommerce SEO plugins to strengthen your eCommerce venture. Finally, feel free to contact us if you are looking for eCommerce website development and optimization services.