WordPress 5.4 – Upcoming Features & Improvements with Screenshots
September 13th, 2023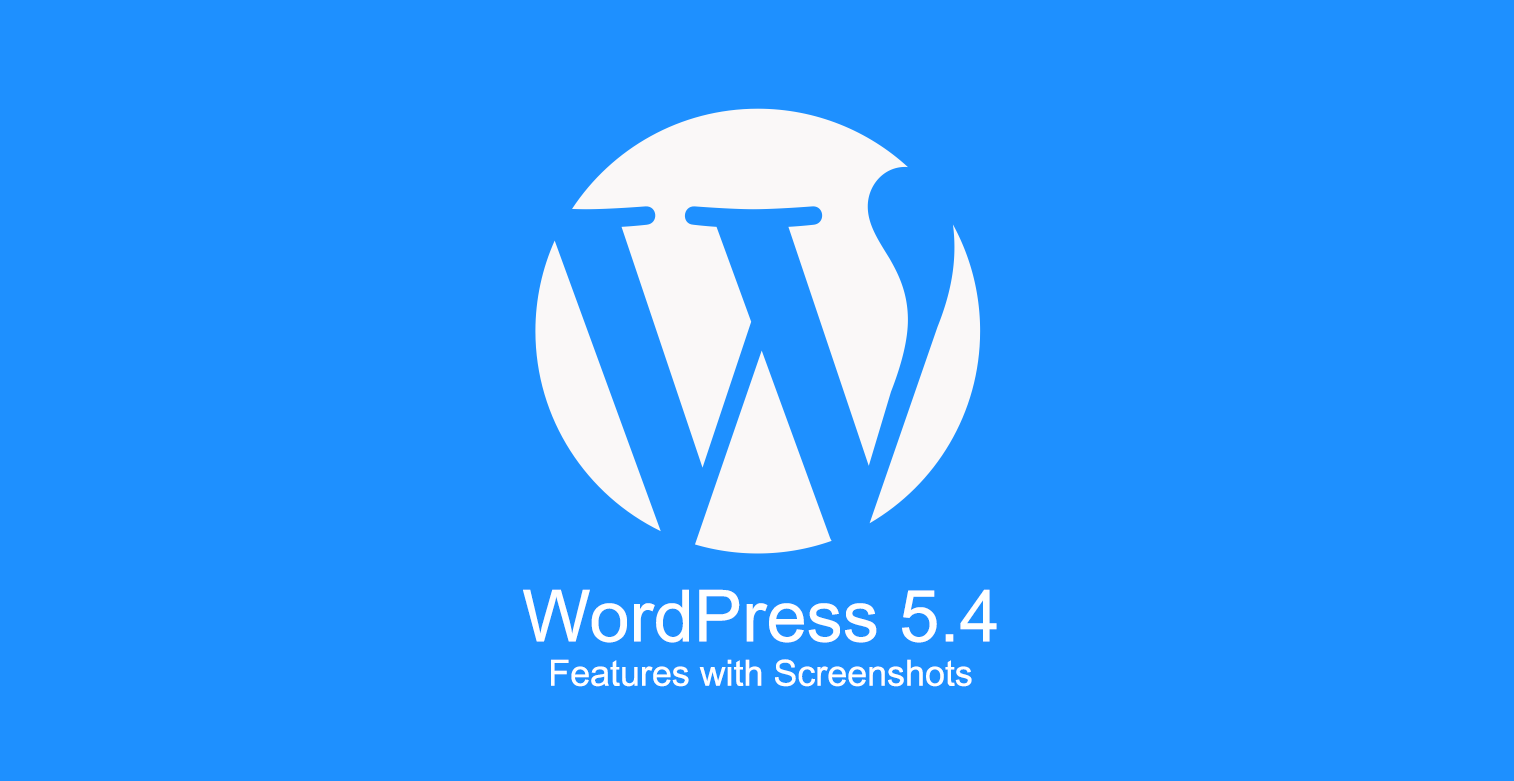 With over 41 million downloads and counting, WordPress 5.3 "Kirk" was the last major release of the year 2019. While 5.3 was primarily focused on expanding and refining the block editor with more intuitive interactions and enhanced accessibility, work on version 5.4 has already been started to improve the CMS further.
As a result of the active development, WordPress 5.4 Beta 2 was recently released with a host of new features and improvements that are available for testing. Slated for release on March 31, 2020, WordPress 5.4 will be the first major release of 2020 with the primary goal of facilitating users to edit the full-site using the block editor.
Let's check out in detail what's new coming to WordPress 5.4!
The Block Editor Improvements
#Improved Performance:
While Gutenberg is not yet the fastest editor, the block editor team has successfully managed to achieve a 14% faster loading and 51% time-to-type reduction, for a particularly sizable post (~ 36,000 words, ~1,000 blocks) in version 5.4.
#The New Welcome Guide Modal:
WordPress 5.4 will offer new users a welcome guide popup to introduce them with the block editor. It's a simple slide-show that shows information about blocks, directs first-time users to the Block Library to get started, and provides a link to block editor tutorial.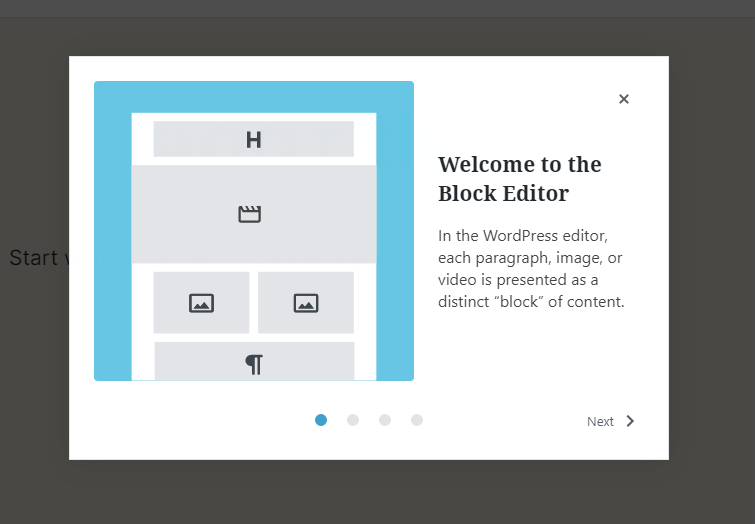 Want to relaunch the guide? Simply click the three-dot menu on the top-right corner of the editor and then select Welcome Guide.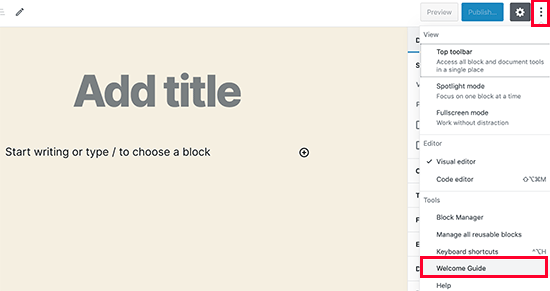 #Two New Blocks:
WordPress 5.4 brings two new blocks to the library.
Social Icons Block: Using this, you can easily add links to your social media profiles inside your pages and posts. It offers three styles – default, logos, and pills. Social icons are available in their brand colors and there is no option to change their colors.
Image
You can then add links to your desired social media icons by clicking the + button.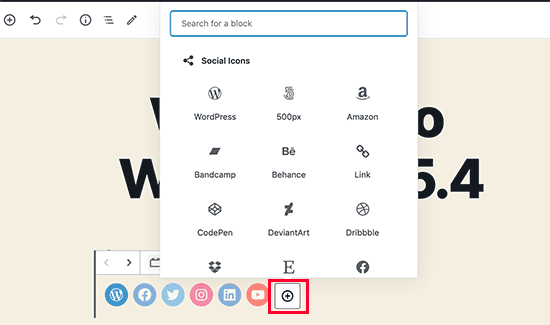 Buttons Group Block: The Buttons block replaces the previous Button block and now allows you to add multiple buttons side-by-side.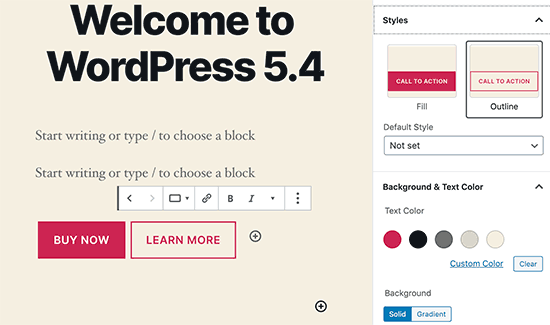 There are two different styles to choose from: you can use text with background colors, and can also add gradient background colors.
#More Color Options for Blocks:
WordPress 5.4 will bring more color options for the button, cover, group, and column blocks.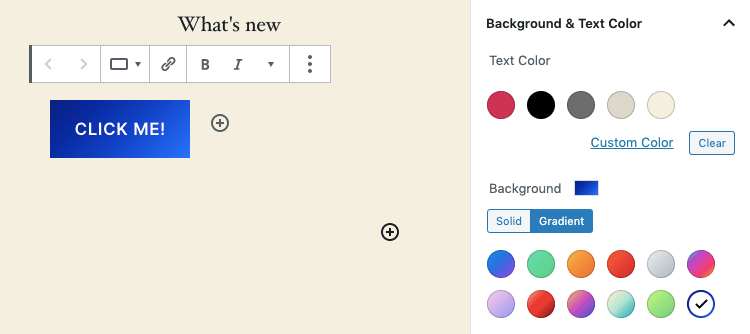 Inside a group block, you can now set text and background colors for all the blocks.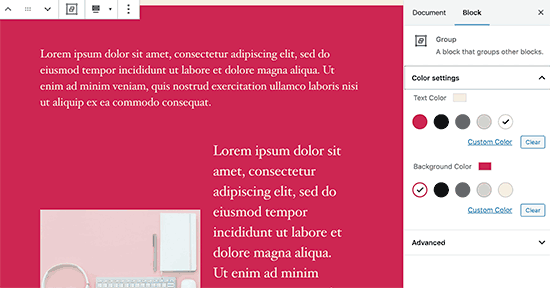 Likewise, you'll be able to choose background and text colors for the columns block.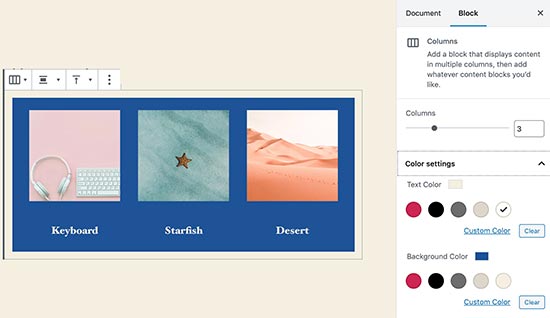 #Drag and Drop to Upload Featured Image:
While the current version of WordPress doesn't allow you to drag and drop an image to the featured image section, WordPress 5.4 lets you drag and drop an image file to set it as a featured image.
Image
#Change Text Color Inside Paragraph Block:
While the current version of WordPress allows you to change the text color for the entire paragraph block, WordPress 5.4 facilitates users to change the color of selected text inside a paragraph.
Image
#Caption Below Table:
If you use the Table Block, you can add a caption below it to display additional information.

#Fixed Block Toolbar on Mobile:
Currently, if you edit a page or post using a mobile device, then you may have noticed that the toolbar moves around blocks as you type.
WordPress 5.4 fixes this by offering a floating toolbar at the top. The new toolbar shows or disappears depending on the block type you're editing.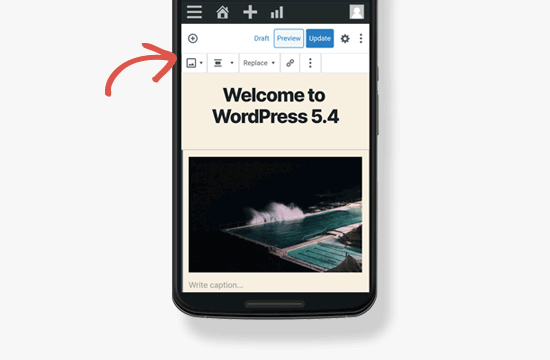 #Easily Select Gallery Image Size:
In version 5.4, you can easily choose an appropriate size for all your images under Gallery settings.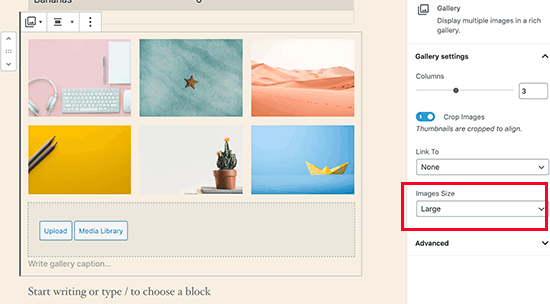 #Improved Latest Posts Block:
Starting version 5.4, you'll be able to show featured images in the latest posts block.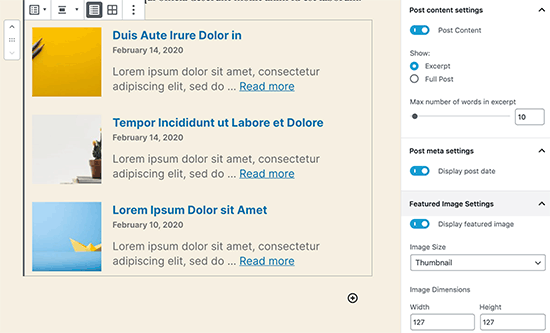 #Easily Select Blocks:
WordPress 5.4 offers a 'select' tool to help you easily select a block that you want to change. This feature will prove quite handy when you have nested blocks, such as columns or groups.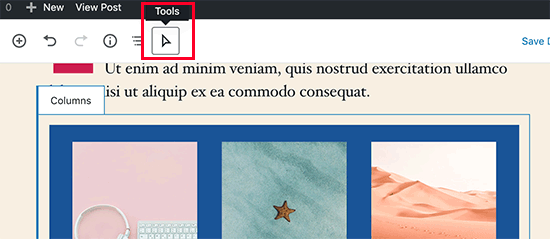 #The TikTok Embed Block:
Given the growing popularity of the video-sharing social networking service TikTok, WordPress 5.4 offers an embed block to help you easily add TikTok videos to your WordPress pages and posts.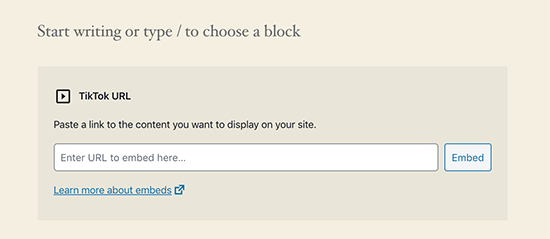 #Accessibility Improvements
Accessibility has always been a serious topic for the WordPress Core Team and therefore various accessibility improvements have been made to the Block Editor, including:
Easier multi-block selection.
The ability to change the title of an image within the Image block.
With easier tabbing, tabbing now works with the block's sidebar.
The ability to visually switch between Edit and Navigation modes and options to enable screen reader announcements.
Accessibility Improvements in the Admin Dashboard
Along with the Gutenberg editor, the WordPress Core Team has also focused on bringing several major accessibility enhancements to the admin dashboard:
Better focus state management in the Menu, Customizer and Site Health screens to fix several existing keyboard navigation issues.
Better keyboard navigation in the Media modal for better semantics.
Improved readability for Privacy Policy Guide.
Site Health Check Improvements
WordPress 5.4 adds a new Site Health Check widget to the Admin dashboard that shows a quick stat about the site's health and warns site owners about potential issues that could affect the security and performance of their site.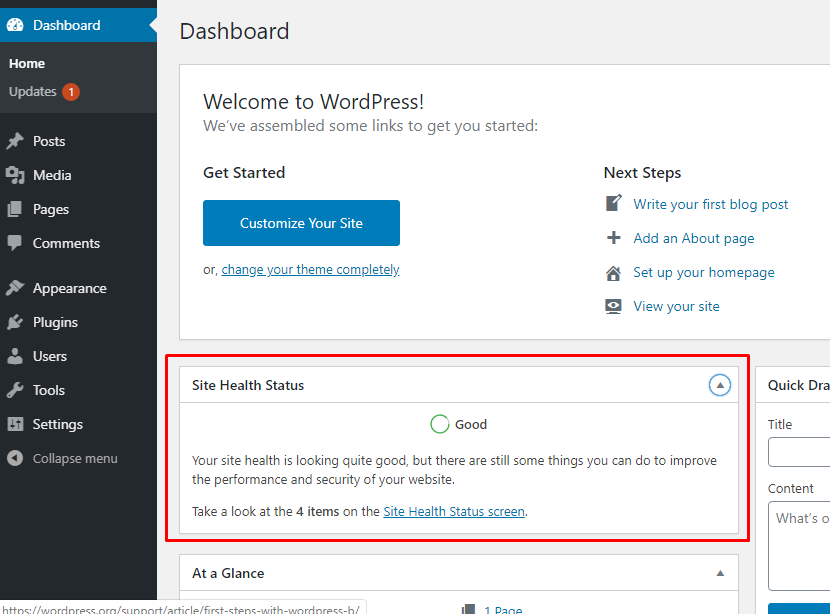 As you can see, a call-to-action button is also given to direct administrators to the Site Health screen for detailed information and suggested fixes.
Under the Hood Improvements for Developers
In addition to the above remarkable changes and improvements, there are several under the hood improvements to make developers' lives convenient and easier. These are:
Calendar Widget: WordPress 5.4 will change the HTML output for the Calendar widget. It moves the navigation links to a <nav> element immediately following the <table> element in order to produce valid HTML. (#39763)
apply_shortcodes() as an alias for do_shortcode(): Instead of using do_shortcode(), WordPress 5.4 recommends developers to use a new apply_shortcodes() function for better semantics. (#37422)
Better Favicon Handling: WordPress 5.4 offers developers more flexibility to manage favicon requests. While you can upload a /favicon.ico file or choose a favicon in the Customizer, your website's logo will always load as a fallback.
That's all about what's new coming to WordPress 5.4!
Want to test out the WordPress 5.4 Beta 2? You can either use the WordPress Beta Tester plugin or download the beta from here to play with it locally.
In case you're looking for a reliable partner for any kind of custom WordPress development, feel free to contact us.