WordPress 5.5 – What's New for Users & Developers with Screenshots
September 13th, 2023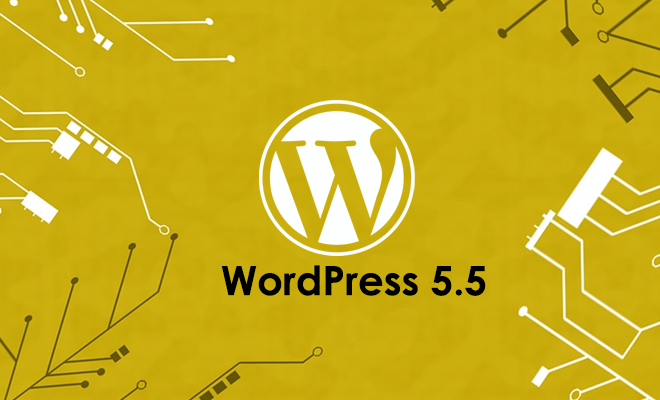 WordPress 5.5 is on the way and is slated for release on August 11th, 2020. After WordPress 5.4, this will be the second major WordPress release of the year, offering you tons of new features and improvements to enhance your overall content-publishing experience.
Let's check out what's new coming to WordPress 5.5 for end-users and professional WordPress developers!
An Improved Block Editor with New Useful Features
Since the release of the Gutenberg block editor back in late 2018, the CMS has brought several improvements to enhance your content editing experience. WordPress 5.5 is no exception and brings the following enhancements to the editor:
#UI Improvements
New icons, a more noticeable (+) button, borders around buttons and toolbars, and focus highlighting as you move from one block to another are a few UI improvements made to the block editor in WordPress 5.5.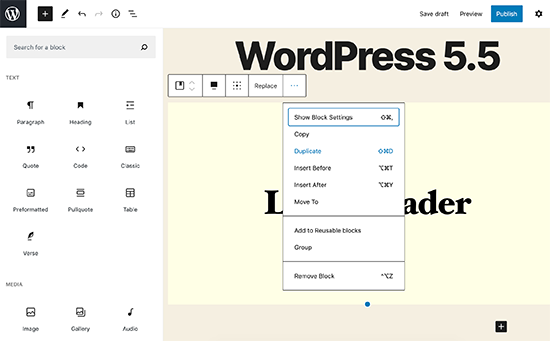 #The New Block Directory
WordPress 5.5 brings a new block directory, allowing you to discover, install, and insert dozens of new third-party individual blocks into the editor.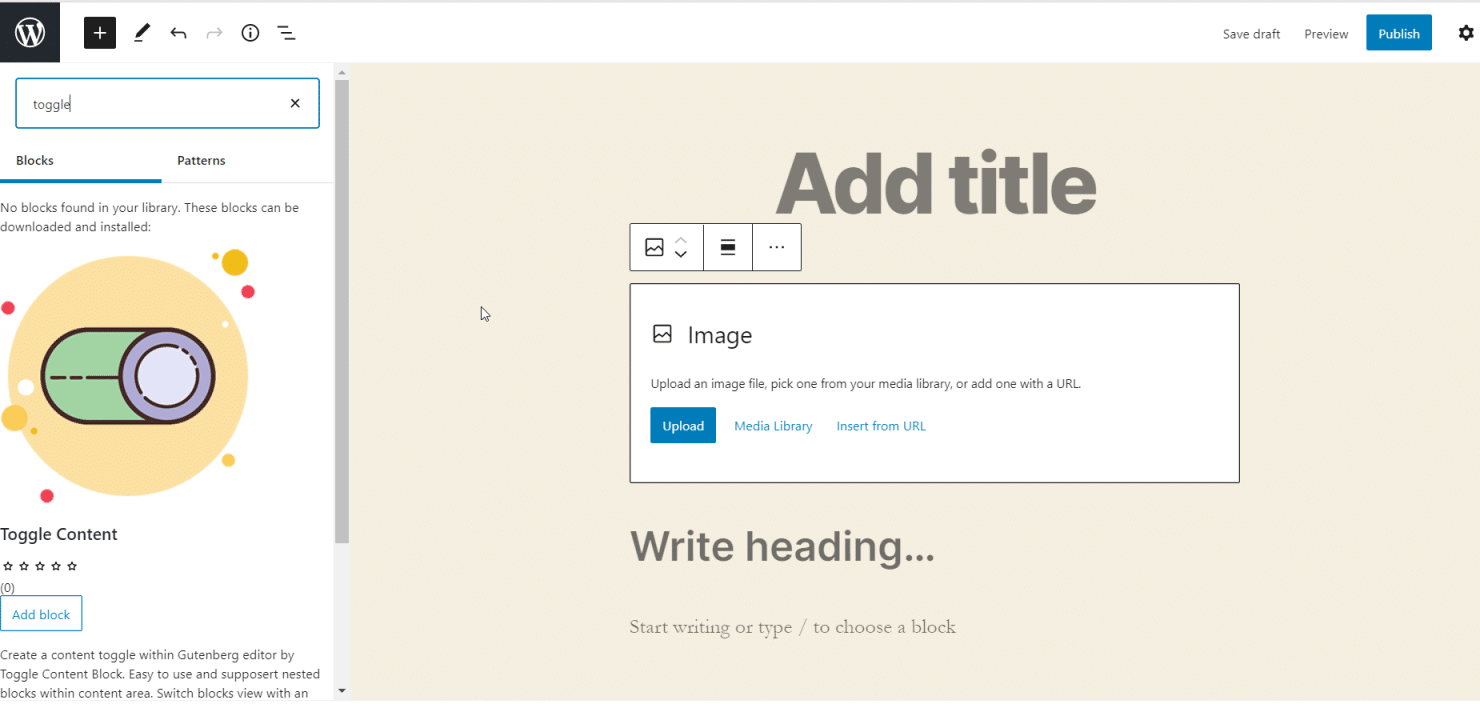 #Block Patterns
In WordPress 5.5, block patterns are ready-to-use blocks, like columns, buttons, gallery, headers, etc., with commonly used settings, allowing you to create elaborate layouts quickly and easily.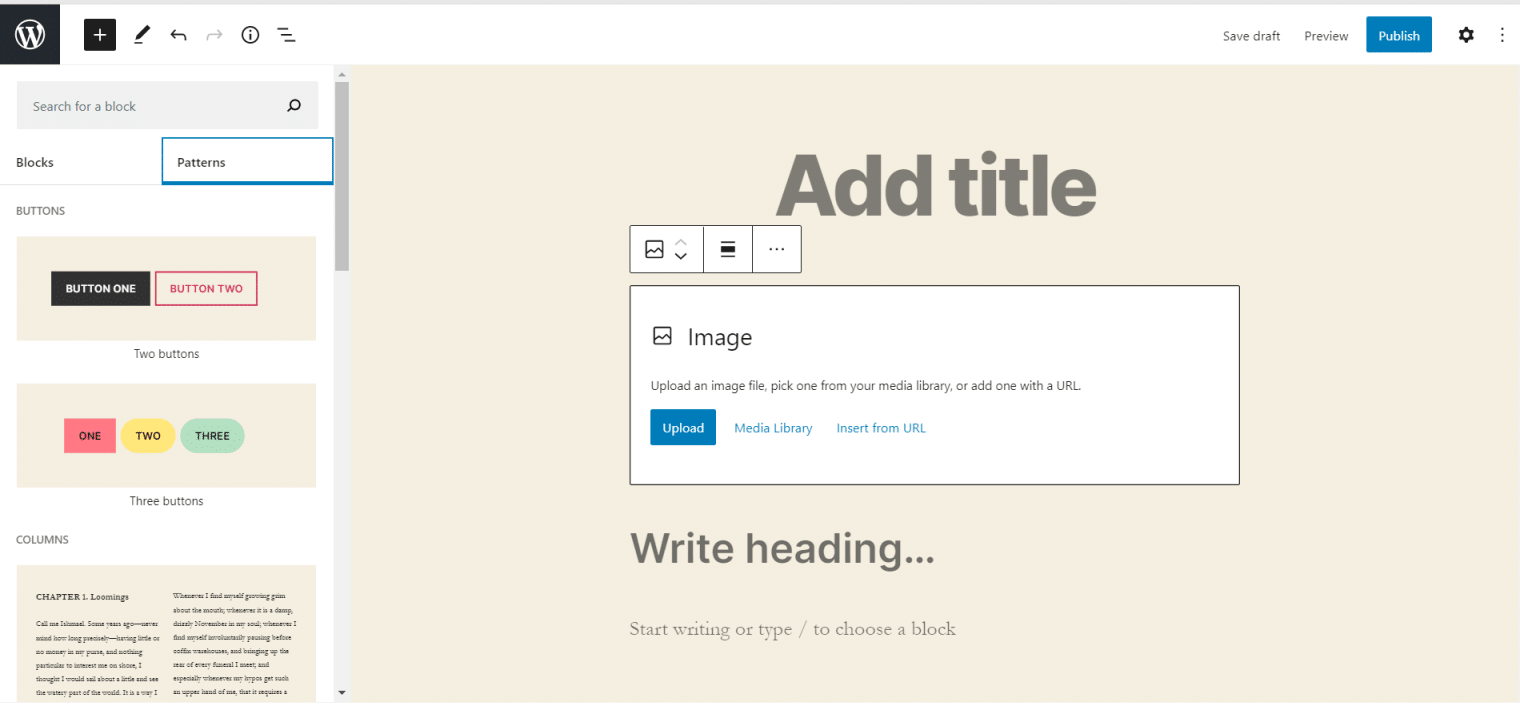 #Streamlined Block Navigation and Movement
WordPress 5.5 makes it easier for users to move blocks around inside the editor. As you click the block handle, you can drag it up and down.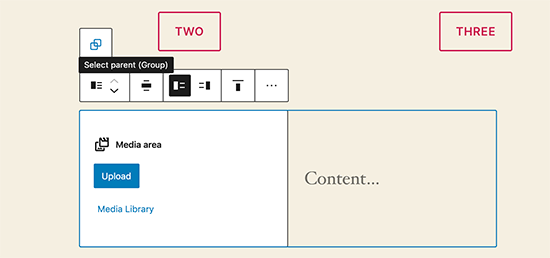 You can now even select the parent block in the nested blocks, like groups and columns.
#Inline Image Editing
In WordPress 5.5, you'll be able to edit (crop, rotate, and zoom) images inline right from the block, without leaving the block editor. However, you have to open a particular image in the media library.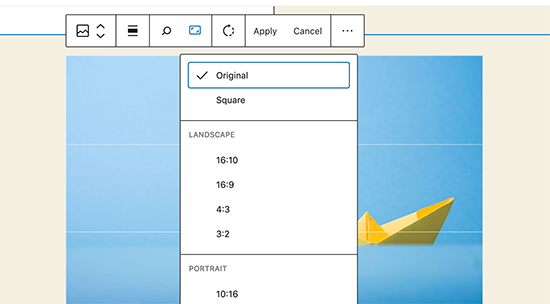 Auto Updates for Themes & Plugins
WordPress 5.5 allows you to enable automatic updates for themes and plugins via Dashboard. On the Plugins page, click the 'Enable auto-updates' link next to a specific plugin.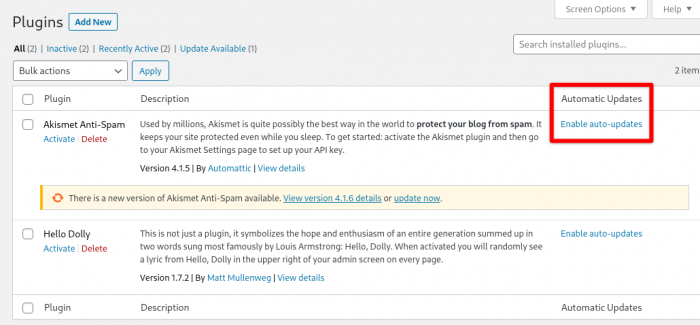 Similarly, you can turn on auto-updates for themes. Go to Appearance >> Themes and click the 'Enable auto-updates' link given beneath the name of a particular theme.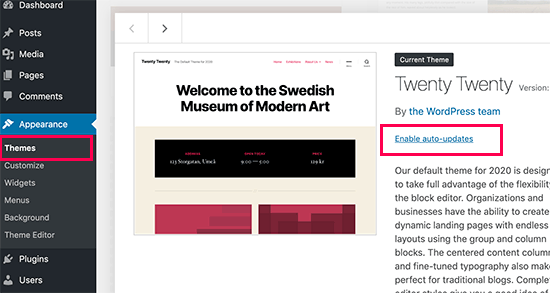 Additionally, themes and plugins can now be updated by uploading a ZIP file.

WordPress will automatically detect the installed plugin or theme and give you an option to 'Replace current with uploaded'.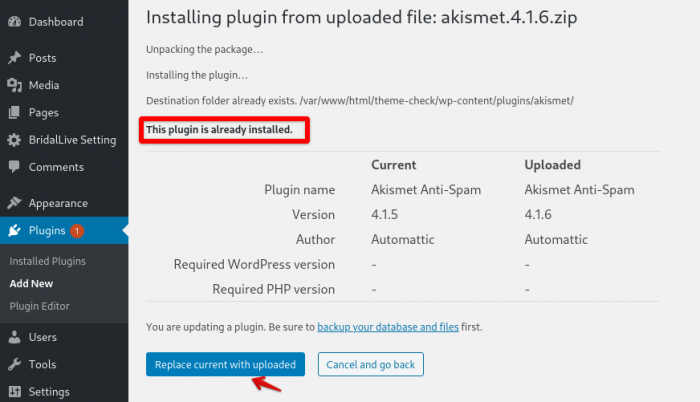 The New Default WordPress XML Sitemaps
WordPress 5.5 comes with built-in XML Sitemaps that are enabled by default. The new sitemaps feature creates a file named wp-sitemap.xml, containing links to all other sitemap files.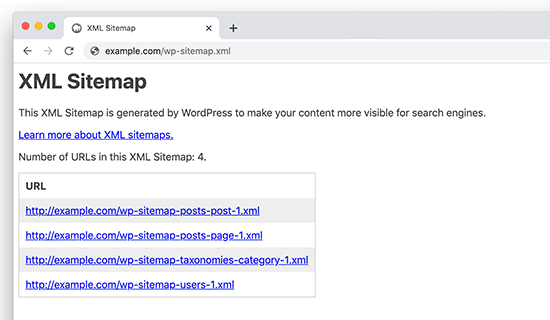 Needless to say that XML Sitemaps play a vital role in improving the SEO of a WordPress site.
Default Lazy-loading Images
To improve WordPress sites' performance through lazy loading of images, the CMS adds the loading="lazy" attribute to img tag in version 5.5 by default.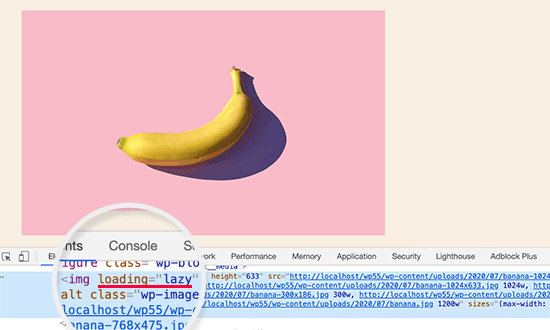 Means, you now don't have to install any plugin to incorporate lazy loaning functionality into your WordPress site.
Device Previews
Starting WordPress 5.5, you'll also be able to see how your content looks to users on mobile, tablet, and desktop devices.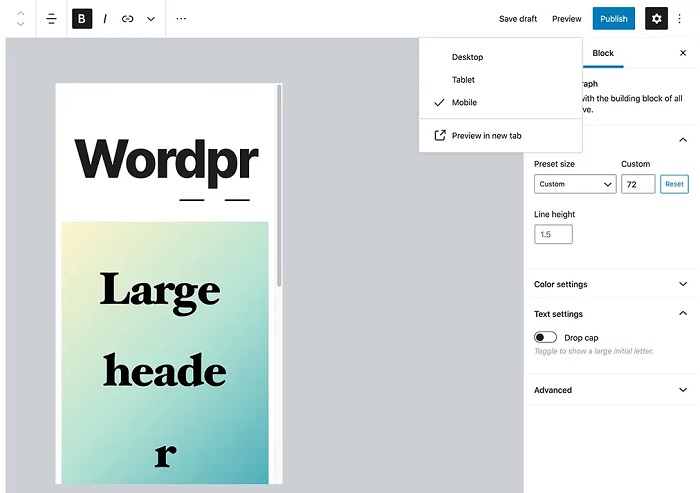 This functionality is available right within your editor area.
Under the Hood Changes for Developers
Apart from the features and improvements mentioned above, WordPress 5.5 also brings several under the hood improvements aimed at developers:
Several packaged external libraries, including SimplePie, phpMailer, Masonry, Twemoji, and more, have been updated.
Developers have control over the auto-update feature.
Dashicons have been updated and offer 65 new icons.
WordPress 5.5 scans for PHP compatibility issues more effectively.
That's all about WordPress 5.5. If you face any issue upgrading your theme, plugin, or website to the new version, feel free to hire certified WordPress developers from WordPressIntegration.