Best WordPress Plugins & Tips for Conversion Rate Optimization 2020
September 19th, 2023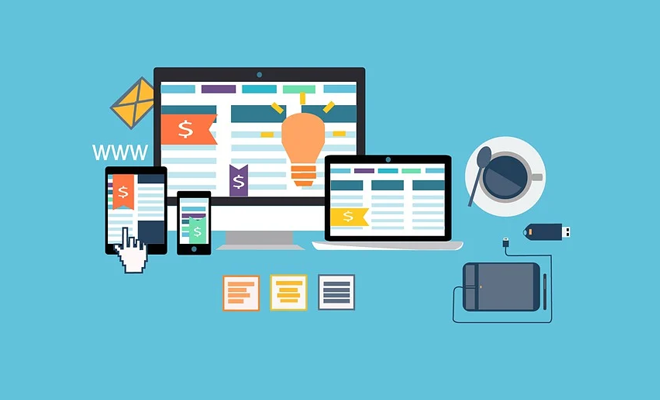 Every website is built with a purpose in mind, whether to inform, entertain, sell, generate leads, or something else.
While the focus is usually on implementing tactics to drive tons of traffic to the site, it makes no sense if that traffic doesn't convert to something you want, like gaining subscribers, prompting visitors to download an eBook, or selling a product.
To convert your visitors into paying customers, you need to implement a successful conversion rate optimization strategy.
If you're on WordPress and struggling to optimize your website or store's conversion rate, here are some proven tips along with several tried and tested plugins to help boost your conversions like never before.
In this article:
What Is Conversion Rate?
The conversion rate of a website, store, or landing page refers to the percentage of visitors who take the desired action (or say do what you want them to do).
The actions may vary from site to site. For you, they could be someone filling out a form or creating an account, whereas, for others, they could be someone signing up for a newsletter or purchasing a product from their eCommerce site.
Most conversion rates fall into one of the following two categories:
Lead Conversion Rate: The percentage of visitors converting into leads by signing up.
Sales Conversion Rate: The percentage of visitors converting into actual sales.
Assuming that 50,000 visitors land on your eCommerce store and 1000 of those take the required action, your store's conversion rate is 5%.
How to Measure Conversion Rate?
If you're wondering how did we measure it, it's pretty simple. Just like you'd find any percentage, you need to divide the number of conversions by the number of visitors (or sessions) and then multiply the result by 100. Here's a graphical representation of the formula:
Thus, for the example above:
1000/50,000 x 100 = 5%
What Is a Good Conversion Rate?
There is no perfect answer to this question because it depends on many factors, like your niche, competition, the nature of your product or pitch, and the industry you're in. However, according to WordStream, a good conversion rate generally ranges between 2% to 5%.
Additionally, industry standards also give us an idea of the general conversion rates:
B2B: 1-2%
B2C eCommerce: 1%
Medium-value B2Cs: 2%
Low-value B2C: 3-4%
Hence, there's no defined rate of good conversion, but as a general rule of thumb, a good conversion rate is higher than what you had in the last few weeks.
How to Track Conversion Rate?
Google Analytics is one of the best tools using which you can track your conversion rates.
To track your visitors on each stage of their Buyer's Journey, you'd have to create a funnel in Analytics.
Navigate to Admin >> Segments >> New Segments >> Sequences to create a new funnel in your Google Analytics.
Define each step Google Analytics by a URL.
If URL doesn't change between two steps (for instance, a pop-up appearing on a page), you can set up virtual page views.
For more information, you may refer to Google Analytics documentation.
What is Conversion Rate Optimization?
The primary purpose of tracking your conversion rate is to improve it further, and that's what we call it, Conversion Rate Optimization (CRO).
Conversion Rate Optimization (CRO) is the step-by-step process of increasing the percentage of visitors who complete the desired goal. It generally involves understanding users' journey on your landing page or website, including how they move through your site, what actions they take most, and what prevents them from converting.
Why is Conversion Rate Optimization Important?
The CRO process involves collecting your users' behavioral data that you can utilize to fine-tune your SEO and traffic acquisition efforts to drive more targeted traffic to your website.
While Conversion Rate Optimization doesn't directly affect your site's ranking or organic traffic, it has distinct benefits for SEO:
Better Return on Investment (ROI)
Better scalability
Better user experience
Improved customer insights
Enhanced credibility
Ideally, the better your Conversion Rate Optimization is, the higher your revenue and the bigger digital footprint of your brand are.
The Best WordPress Plugins for Conversion Rate Optimization
WordPress offers lots of plugins to help you with CRO. Here are the most useful ones regularly by professional CRO experts:
#OptinMonster is the most powerful conversion optimization toolkit to instantly grow your email list and turn your traffic leads and sales. Pricing starts at as low as $9/month.
#Survey Funnel allows you to instantly increase option rates, conversion rates, and your overall ROI by up to 450%. Integrates with all popular email marketing & CRM tools, and costs $17/month!
#Thrive Leads is a powerful lead generation WordPress plugin with many smart features to help you build your mailing list faster and automatically increase your conversion rates. You can either buy it as a standalone plugin for $67 for a single site or get it as part of Thrive Membership that costs $19/month.
#Nelio A/B Testing is a super versatile and highly functional WordPress conversion optimization plugin that defines and manages A/B Tests, combined with beautiful Heatmaps. Pricing starts at $36/month.
#OptimizePress offers you more than 100 professionally designed, conversion-optimized templates that are fully customizable and loads in a snap. Costs $99/year for a single website!
#Hello Bar enables you to show your CTAs via a notification bar on your WordPress site without annoying pop-ups. It integrates well with Mailchimp, Aweber, and Campaign Monitor and is free forever with limited features. The pricing of the Premium version starts from $29/mo.
#Leadpages is a complete conversion toolkit with over 100+ professional-looking, conversion-optimized, mobile-responsive templates. You can try it free for 14 days, and after that, it costs $25/month for a single website.
To fully optimize the conversion rate, you also need to pay close attention to certain areas of your WordPress site, store, or landing page. These are:
Call-To-Actions (CTAs)
Website Copy
Navigation and Site Structure
Page Speed
Forms
Landing Page Design
To improve and optimize these crucial areas for a maximum possible conversion rate, you can always avail conversion rate optimization services from a reliable firm that excels at implementing the best CRO practices.