WordPress for Android: Blogging Redefined
April 16th, 2020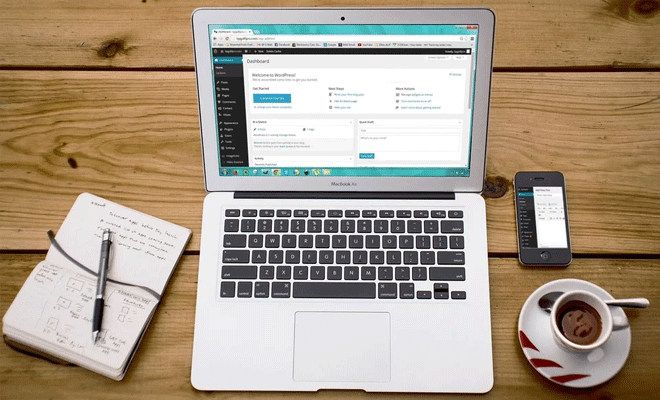 Blogging is now just a click away from your finger as WordPress has launched new applications for the Android devices making them more functional; redefining blogging in a more efficient way.  Today, many people are using Android phones and tablets, so this will definitely be good news for them who like posting something new in blogs while on-the- move. WordPress has always been a favorite for blog-style websites as it gives the simplest option to manage and edit the web content.
Availability
Availability and speed are the main factors that users seek for portable devices while traveling. Users can download the new version of WordPress from internet without any technical hurdles as it is freely available and runs very fast on tablets and cell phones.
New applications
Blogging for websites was restricted to PCs or standard internet browsers, but WordPress 2.0 version has promised to provide bloggers easy and quality posts in Android devices. It has made blogging very interesting and interactive for all visitors by providing quick videos, quick images and simple editing options. Now, users have more options than ever before for creative and live activities and that too 24/7.
Dashboard interface
The latest version of WordPress has come up with dashboard interface that enhances the features of websites. It creates posts, moderates comments, views stats, and much more. So, now your mobile content editing is likely to get easier and approved whenever you want to post or edit the entire content.
Better editor
Users have never experienced such kind of user friendly navigation on their Android phones with WordPress CMS (Content management system). Smart phones, iPhones and Android tablets will use the best content management technique on their websites for editing, as the new application manages rich media sources. It will facilitate adding multimedia options wherever users want. Further, it also helps in resizing, reframing and keeping the titles and captions of photos according to your preferences.
Supports huge data base
Blogging on your Android tablet and cell phones will become trouble-free by using new version of WordPress content management system, as it easily moderates the content of web pages. The content integration phenomenon goes hand in hand with storing huge databases for online business purposes. The database is updated time and again for future purpose.
New look and feel
Mobile and tablet users can see their web screen in a new look and also customize the themes of WordPress. WordPress has numerous attractive themes that are freely available from the internet which makes your website unique and innovative. Blog posts in attractive colors, themes, designs and layout generates traffic for a blog website.
Conclusion
Blogging, posting, commenting and reviewing on hand sets and tablets have become a part and parcel of internet users' lives; and managing these platforms in an efficient way is a challenge for the web developers. The enhanced version of WordPress has made this task very easy and creative by providing new application for Android devices that manages blog platforms in the best possible way. Blogging is more enjoyable than ever before for Android phones and tablets.