Top 8 Best Free WordPress Membership Plugins 2021
September 19th, 2023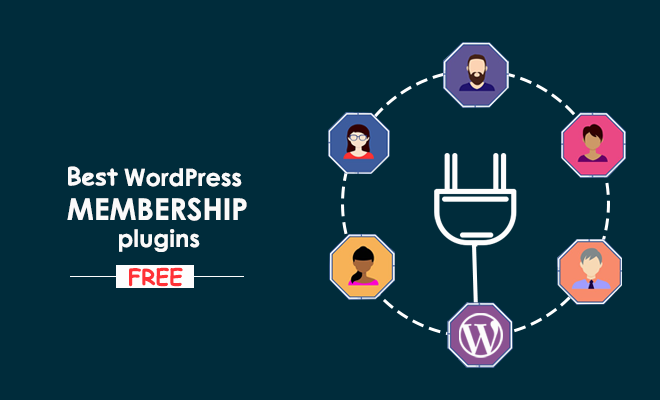 WordPress is a highly versatile CMS. You can use it to create a blog, run an online store, build your portfolio, and more. For instance, if you're a content creator, you can add membership capabilities to your WordPress site to keep your premium content out of public view or even monetize it through the membership system.
To transform your WordPress site into a fully functional membership system, you can either hire WordPress developers or use one of the many free WordPress membership plugins available. The first route is recommended for a full-fledged membership site, but you can sometimes choose to go with the latter, particularly when you're on a tight budget.
Designed to help you create memberships and restrict unauthorized users from accessing premium or sensitive content; a membership plugin makes it easy for you to:
Create highly engaging email lists
Share free content to get loyal followers
Monetize by charging for access to members-only content
So without further ado, here's a roundup of the top eight best free WordPress membership plugins you can use to bring membership functionality to your WordPress site.

With more than 80,000+ active installations, WP-Members is one of the most popular and widely used WordPress membership plugins with several impressive features, like the ability to create custom registration fields and restrict premium content. Moreover, you can further enrich the functionality of the plugin with plenty of free extensions.
All in all, WP-Members is simple to use, easy to configure, yet customizable, scalable, and flexible in every way imaginable. If you're a WordPress newbie who wants to experiment with a membership system without any risk, this plugin is your companion.

Despite being as simple as its name, the Simple Membership plugin offers you everything you need to get a membership site up and running in minutes. For example, you can configure it to have free or paid memberships and set up unlimited membership levels for your readers.
The Simple Membership plugin allows you to protect your pages or posts so only authorized users can view the protected content. There is also an option to add the PayPal Smart payment buttons to accept membership payments. The plugin supports both one-time and recurring/subscription payments.

If you're looking for a highly extensible yet easy to configure WordPress membership plugin, s2Member is a strong contender. With this plugin, you can protect the whole site or specific posts, pages, tags, categories, and URLs. Moreover, with Levels or Access Capabilities, you can even provide highly configurable access to particular parts of your content.
The s2Member framework allows you to sell one-time, recurring, or non-recurring subscriptions with lots of flexibility. It integrates well with PayPal's Website Payments Standard and also lets you protect both downloadable and streaming audio or video files. Upgrade any time to access premium features!

Designed to help users create advanced online communities and membership sites, Ultimate Member is one of the most comprehensive yet lightweight WordPress membership plugins. The plugin makes it easier for users to sign up and become members of your site. There are also several add-ons available to extend the power of the plugin.
Ultimate Member is ideal for small to medium-sized websites that want to leverage the power of a membership system for their business. The free version is already packed with many customizable features required to create almost any type of membership site where users can join with absolute ease.
ARMember is another free WordPress membership plugin that is ridiculously easy to operate, features a user-friendly modern interface, and comes with a wide range of features. For instance, it has a built-in form builder to create material style, spam-free custom forms, and signup pages.
With ARMember, you can restrict content with one click, create unlimited membership levels, and drip content out to your members periodically. Moreover, you can also restrict a specific section of any post or page by placing just a single shortcode. Usability-wise, ARMember is quite different and much better than popular WordPress membership plugins out there.

WP Private Content Plus is an all-in-one solution to simplify the process of protecting your sensitive content from unauthorized users, guests, specific user roles, or groups of selected users. Along with supporting content restrictions on pages, posts, attachments, widgets, custom post types, and navigation menus, the plugin also allows you to restrict specific content through a shortcode.
The free version of the plugin comes with WooCommerce integration. This means if you want to build a members-only online store that restricts access to certain products for some shoppers, this plugin is the right choice for you. The best thing is that you get a unique private portal page for every member of your site.

As the name itself explains, Restrict User Access enables you to restrict contexts and content to control what your visitors get exclusive access to. For example, you can override user and role capabilities, create an unlimited number of access levels, redirect unauthorized users to a page or custom link with no coding knowledge required.
With this plugin, you can quickly configure a membership site with different access levels such as Bronze, Silver, and Gold. Additionally, you can conditionally restrict all your pages, posts, categories, or anything else you want. Finally, you can combine two or more conditions to limit user access more efficiently.

With 100,000+ active installs and numerous powerful add-ons, Paid Memberships Pro is one of the best WordPress membership plugins in the market today, designed for premium content sites, newsletters, subscription products, clubs/associations, and more!
The free version of the plugin supports six payment gateways, contains the Memberlite theme, and offers 19 free add ons to augment the functionality. Altogether, Paid Memberships Pro gives you everything you need to start, manage and grow your membership site without any hassle.
Conclusion

:-

As you can see, there are numerous WordPress membership plugins out there to create just about every type of membership site imaginable. You can't say one plugin is better than the rest, as it all depends on the kind of functionality you actually need. That said, the best way to pick the right membership plugin is to identify your actual requirements and choose the plugin accordingly.