10 Best WordPress Podcast Themes to Make Audio Sites
July 23rd, 2019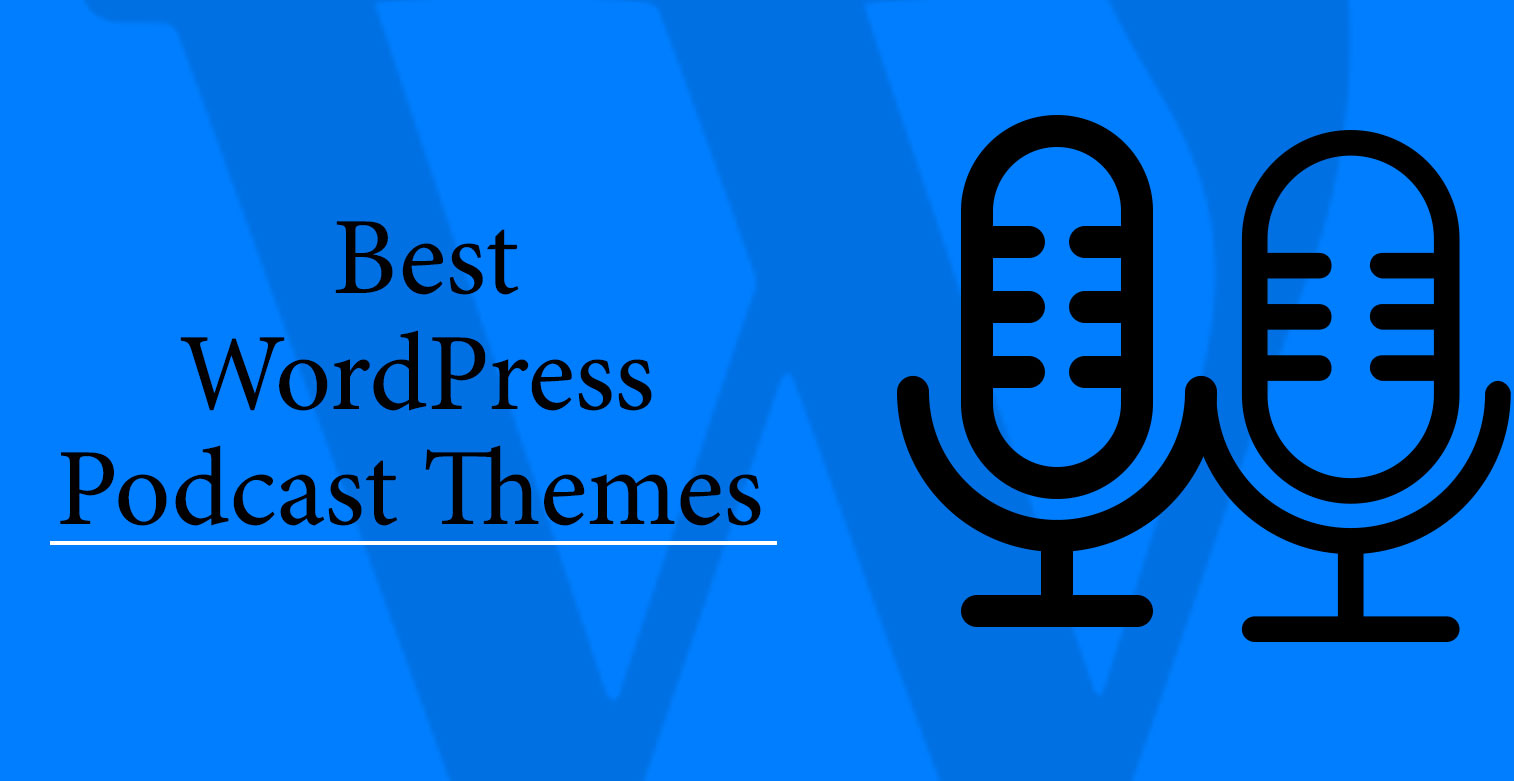 Creating a website can be very challenging, especially if you're using your skills for audio production. You need to be highly skillful and be a bit patient as well to successful on this matter. With WordPress at your disposal, most of your worries can vanish in quick time, as it helps you build a highly-custom website that can easily integrate audio files and create playlists.
With such a great website, you have the privilege to enhance the scope by integrating an eCommerce functionality to sell products or services online, selling live event tickets, showcasing videos, collecting email addresses for email marketing, etc. In this write-up, our core focus would be on some of the best WordPress podcast themes for building audio sites.
So, some of the best and top-selling WordPress podcast themes which are ideal for podcasts and audio content are as follows:
This clean and responsive WordPress podcast theme is professionally designed with podcasting in mind. It's very simple in nature and audio-friendly. You can feature your latest episode on the front page and link the same with a media player. This enables your audience to listen as well as subscribe to your podcasts with iTunes or RSS, as soon as they visit the home page of your WordPress site.
Moreover, the episodes can be categorized to create an archive. Even, it also permits you to add notes, quotes, videos and other embedded content to your podcasts. There is a variety of color scheme option as well.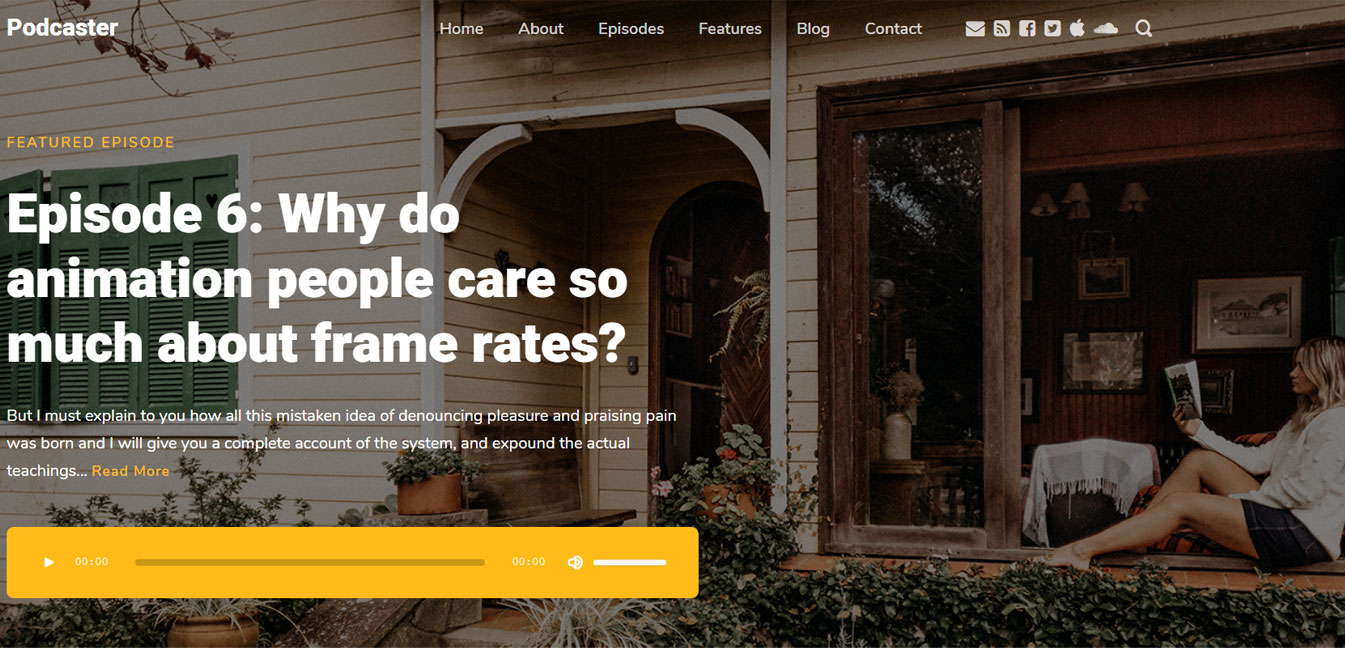 Castilo is relatively a new entrant into the arena. However, this powerful WordPress podcast theme sparked a great number of sales and also secures a five-star rating. The theme provides you with everything that you need to create a flexible podcast website – outstanding presentation, seamless integration with popular audio streaming platforms, and some best social media channels for your listeners to follow.
In terms of statistics, it gives your accurate figures about total listens, listeners and the sources of listening. Thus helping you gain valuable insights into the number of visitors using the inbuilt audio player, Spotify, Stitcher, Google Play, iTunes, and more. Therefore, this arguably happens to be one of the best WordPress podcast themes.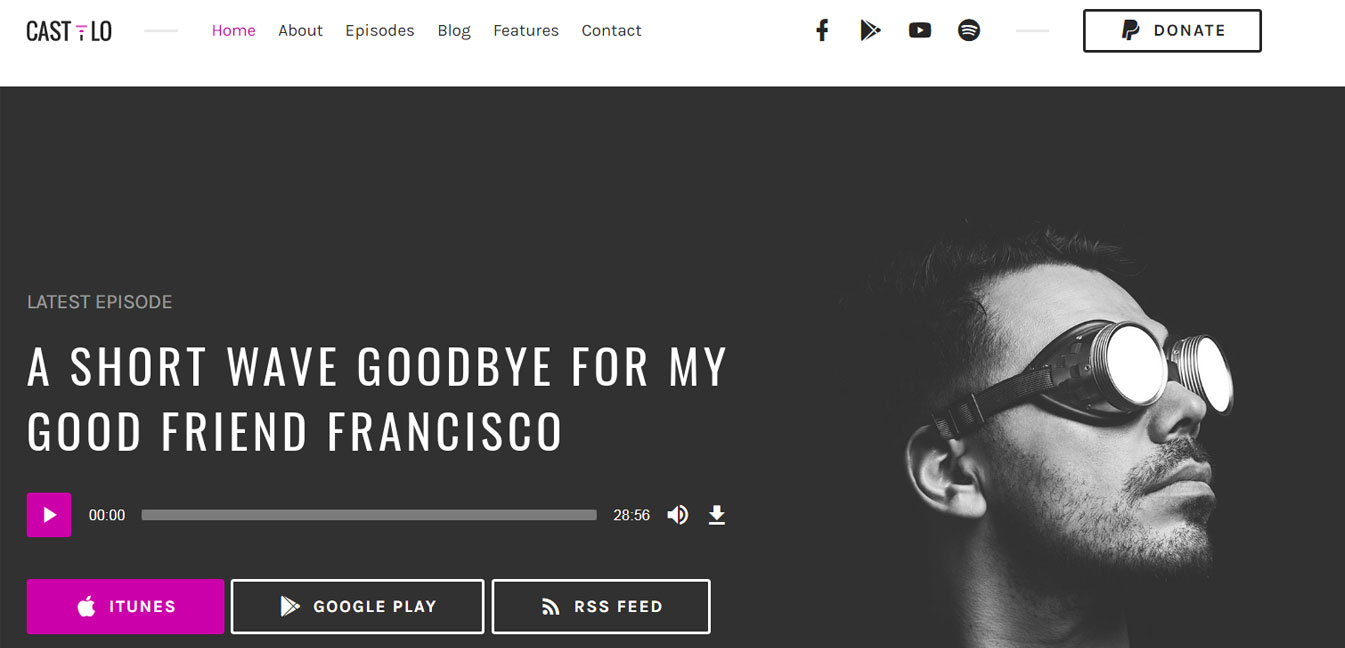 This WordPress podcast theme ships with an alluring design with decent enough features. The format is that of a listicle, and it presents the latest episodes in a very simple manner, all of which can be played right from the home page. The Gutenberg-optimized theme supports external audio files and supports embeds from prevailing platforms like Mixcloud, Libsyn, SoundCloud, etc. The Dixie also comes with social integration, a newsletter subscription box, and several different layout options.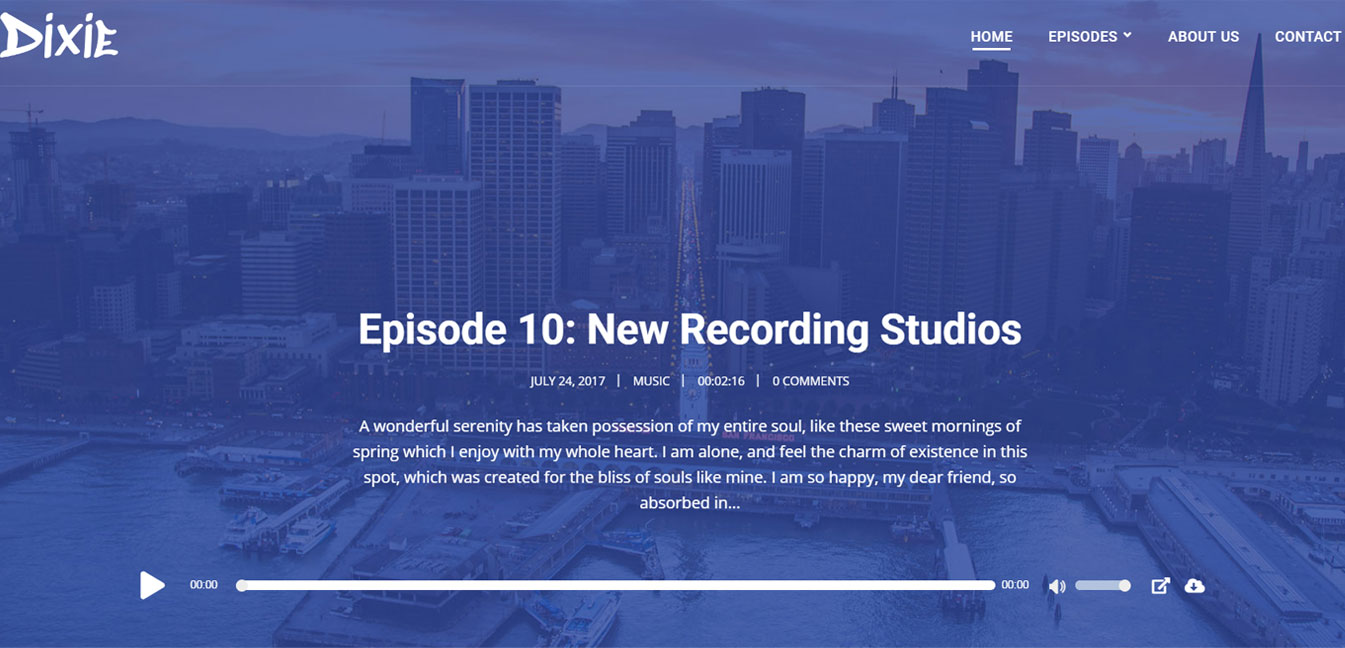 This one is something more than a WordPress podcast theme. It's essentially a platform to publish podcasts. Means, you can upload your audio, create a post, streamline according to seasons and episodes and then publish as well. This also has provision for a sticky and custom audio player at the footer of each page.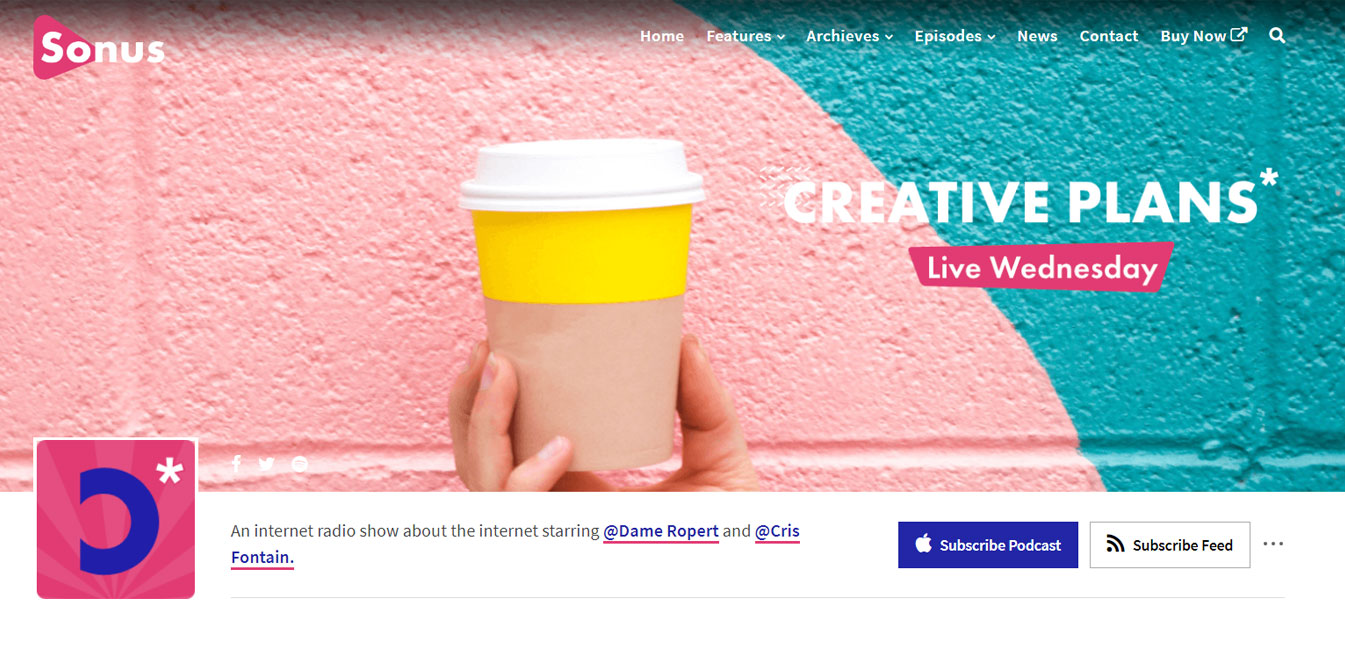 Being a full-featured, easy-to-customize WordPress podcast theme, Viseo can easily absorb news, videos, and podcasts. It ships with a premium Elementor add-on worth $22, which is known as Boosted Elements. Leveraging the power of this plugin, you can easily create pop-ups, sliders, maps, and more.
The Viseo theme is extremely SEO-friendly and has a facility for translation as well. The Spotify-style gradients in the live preview are quite alluring and trendy, but in case they are not to your liking, they can be customized according to your specific requirements.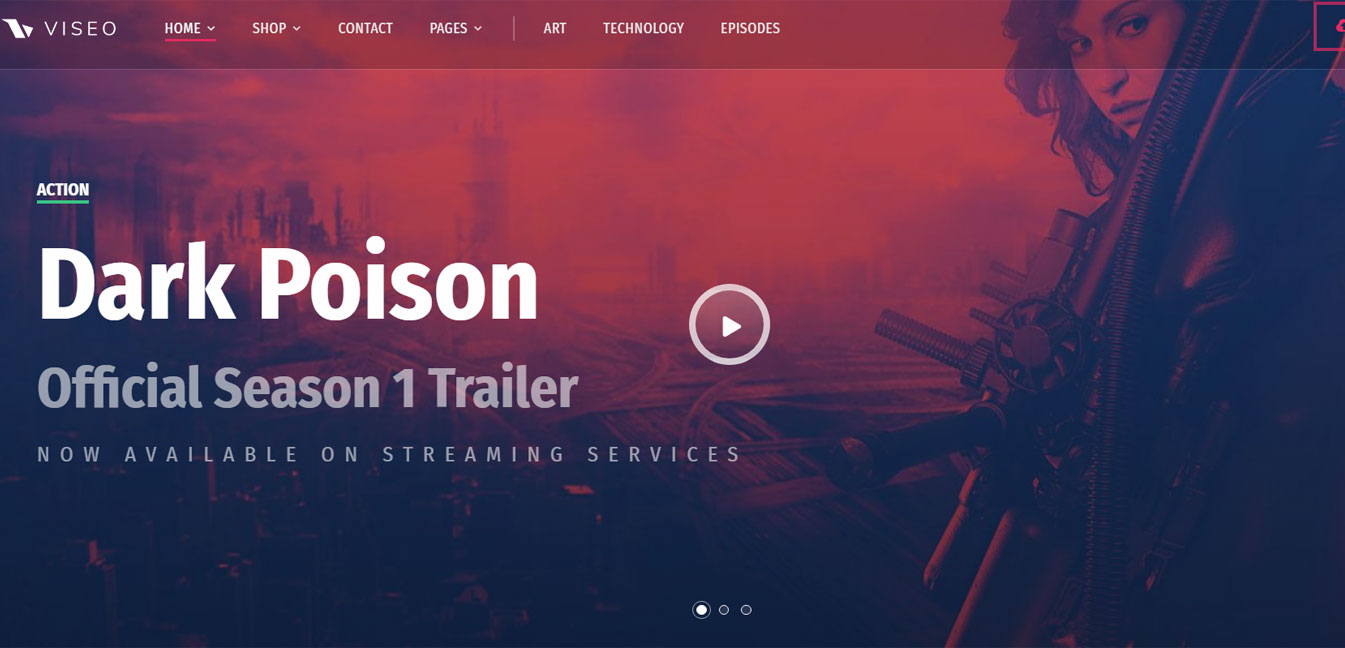 If you are having an RSS feed or podcast hosting service, the Castpos theme will be a perfect option for you. The lightweight WordPress podcast theme has an inbuilt migration tool that can be used to transfer a feed to your WordPress site from a podcasting service or external RSS feed. Moreover, it's mobile-optimized and fully supports WooCommerce and well-optimized for Speed.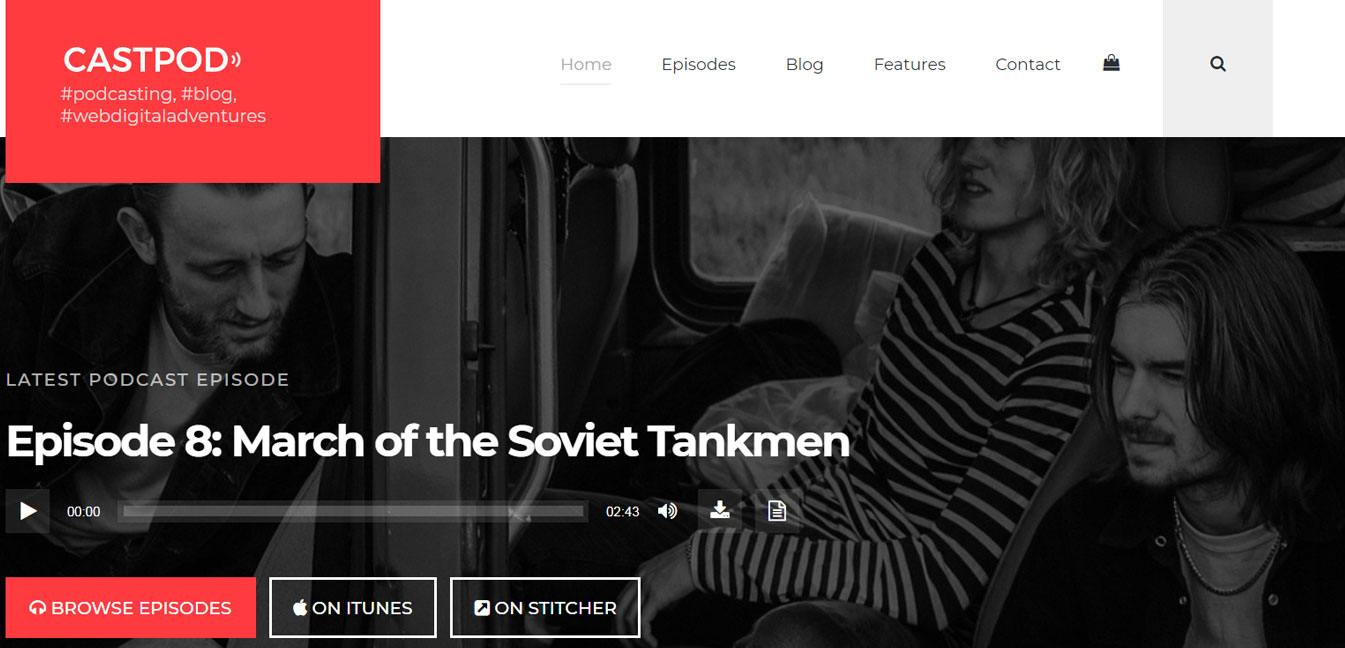 The fascinating aspect of this WordPress podcast theme is HTML5-based audio visualizer, which gives a visual charm to the playback. In other words, this multipurpose WordPress podcast theme provides you with a distinct manner of adding a visual touch to the audio experience. The Audioatro theme contains video and lyrics pages, Mailchimp newsletters integration, an app-like mobile menu, and a variety of social sharing options.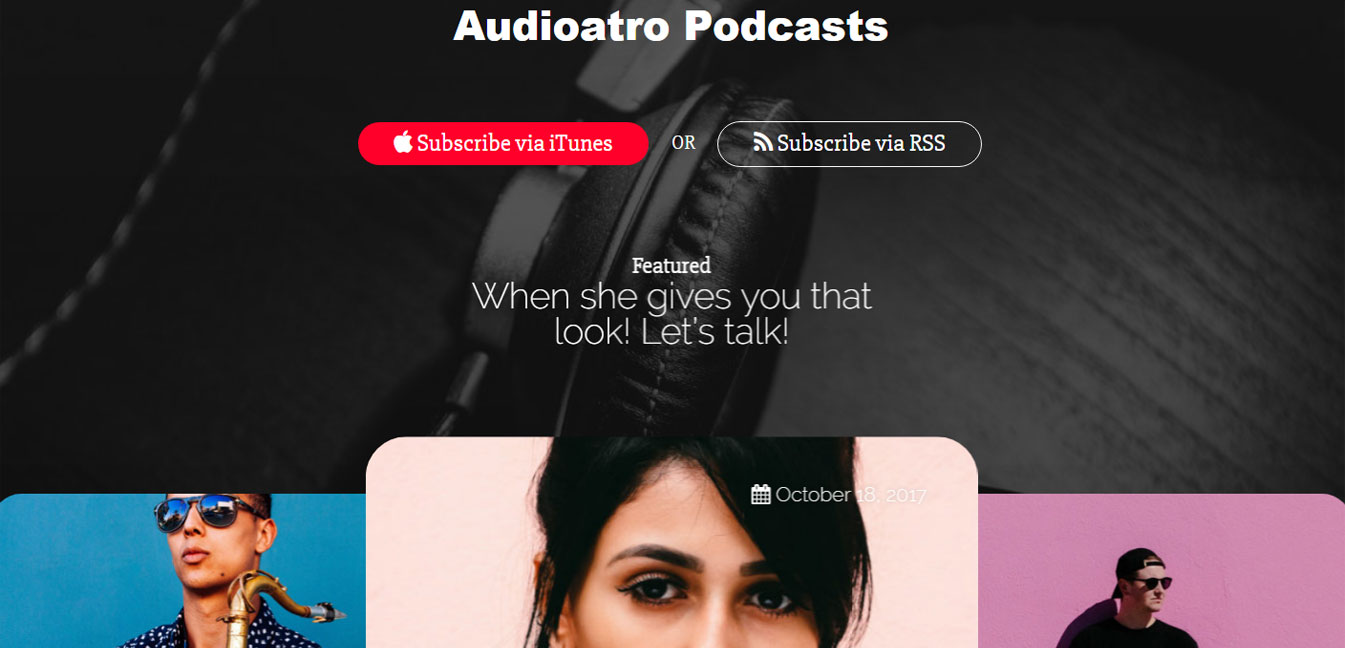 Tusant is simply perfect for podcasting, streaming music, and video WordPress websites. Irrespective of the bandwidth of your podcasting, Tusant as a theme will be more than sufficient to help you create the website you desire. The design and functionality of this site are phenomenal, as you can have any number of episodes you feel like.
Thanks to the user interface of the theme, anyone visiting your website will encounter no problem whatsoever in finding what they seek. With the audio player in the Tusant theme, you can easily organize audio content in a way that it becomes easily accessible to everyone.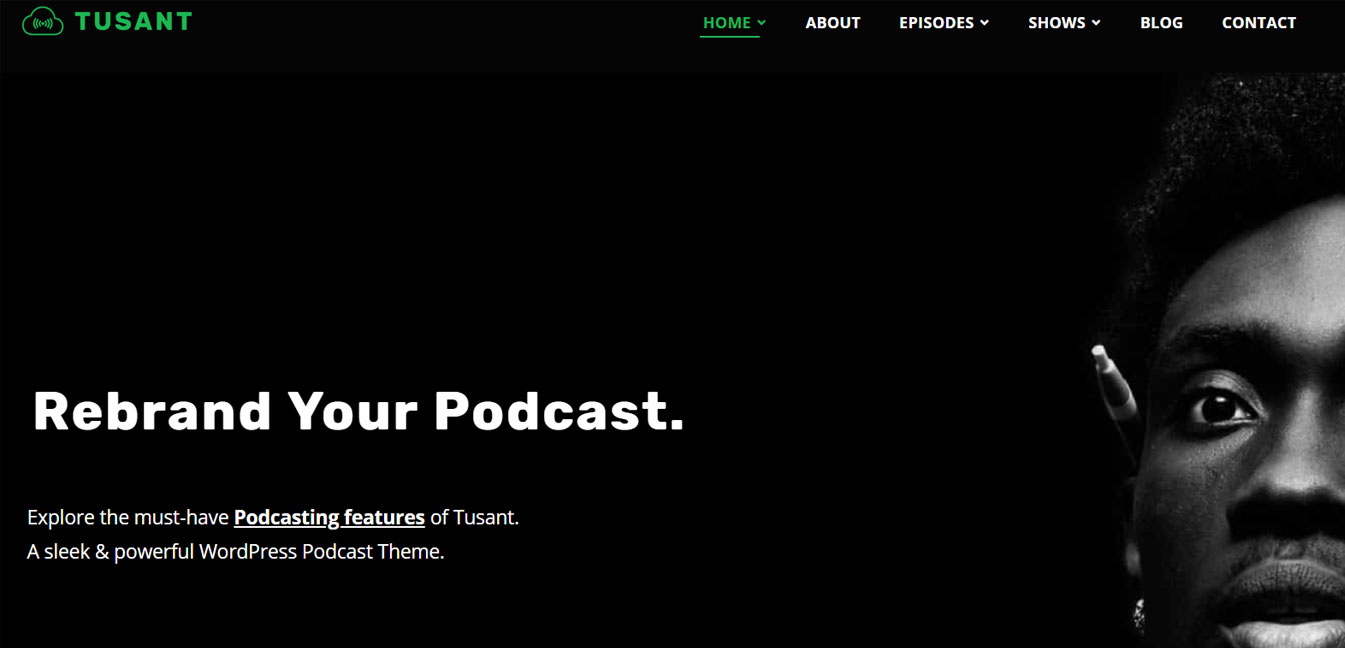 This clean and flexible WordPress podcast theme ably complements playlists and music & podcast Archives, and it is designed to work smoothly with oEmbed. The Audonic theme has everything you desire for a podcast website such as Audonic Events, Video Thumbnails, Twitter and Instagram Feed integration and a mobile-first design that works smoothly on all devices.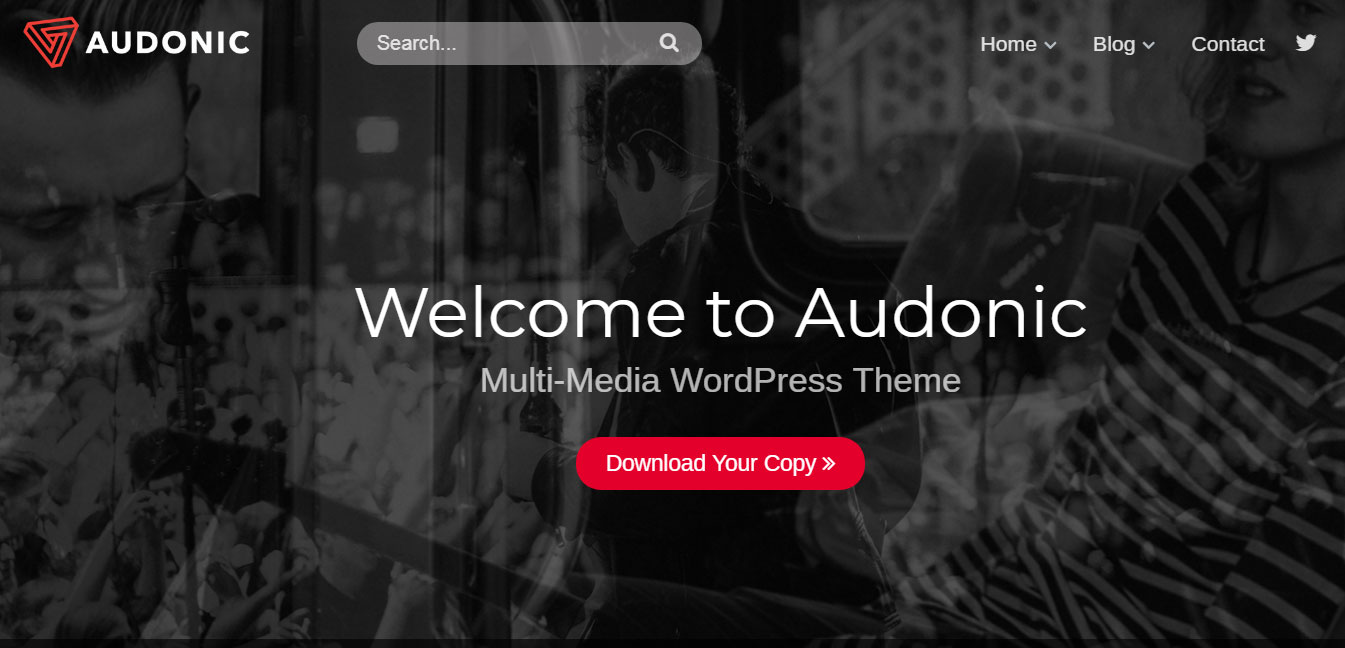 In case you host a live show or run an internet-based radio station, then this theme will be ideal for you. This will enable you to set up a professional radio station website that incorporates all major streaming service providers, including Airtime, Radionomy, and IceCast. The Onair2 also features a non-stop music player, an events calendar, a popup player and similar attractive features.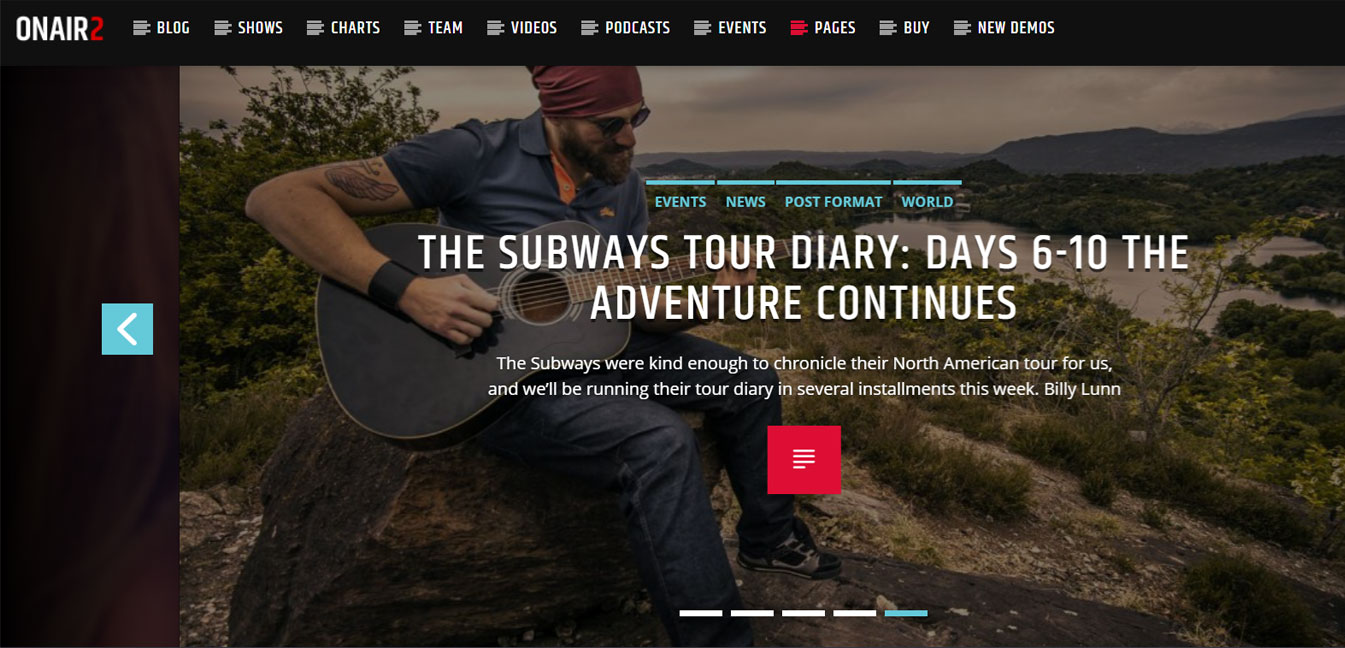 Need a custom podcast WordPress theme? Feel free to contact us.