WordPress Pricing 2020 – How Much Does It Cost to Build a Website?
February 10th, 2023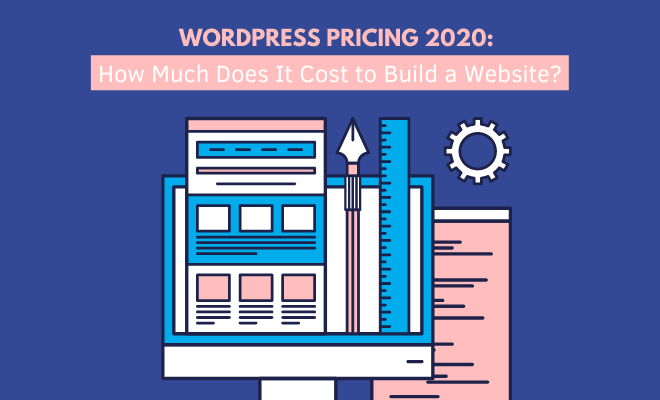 Initially started as a simple blogging tool, WordPress has exploded into a full-blown CMS in recent years. According to WordCamp Central, over 75 million sites run on WordPress today, including many of the world's most reputable brands such as Facebook, Microsoft, Vogue, CNN, and The White House.
Undoubtedly, WordPress is by far the most powerful and extensible tool for website creation, but is it the most inexpensive way to bring your business online too? We all know that WordPress is completely free (and open-source) to download and use, but the flip side of the coin is that building a website with WordPress is not genuinely free. The actual cost of a WordPress site depends on several different factors, such as web hosting, developer fees, etc.
In this post, we'll break the various costs associated with WordPress site creation down to answer the vital question: how much does it cost to build a WordPress website? At the end of the article, we'll also show you how you can potentially minimize your WordPress site's overall cost.
Highlights:
What Do You Need to Build a WordPress Site?
The core WordPress software is technically free for anyone to download, facilitating users to install it on any website with any web host. However, you wouldn't be able to get your WordPress site live without some extra stuff. The extras that you'll need to get your site up, running, and working for you are where the cost is coming from.
The most common expenses of creating a WordPress site include:
Domain Name: $12+ per year.
Hosting: From $5 per month (ongoing).
Themes: $0 – $200 (one-off charge). You can either use a free theme, buy a premium one, or get a custom-built.
Plugins: $0 – $1,000 (ongoing or one-off charge). Some plugins are free, while others cost you money. You can also get custom ones built.
Security: From around $50. Ongoing or one-off charge.
Developer Fees: Up to $1000, depending on your requirements.
Let's explore each expense in depth.
#The Domain Name
Before you think about installing WordPress, you need to decide what your domain name will be. The domain name is a custom URL or your website's address, which users enter in their browsers to access your website.
Ideally, your domain name should be similar to your website's name and should represent your business. Also, try to keep it short, memorable, and easy to spell.
While a domain name typically costs about $12 per year, the cost may vary with where you purchase the domain from and its type. If it's a premium domain, the pricing may go up to the thousands or even a million dollars.
The most popular domain name extension is '.com,' which is a top-level domain (TLD) extension and usually more expensive than other extensions. If you want your WordPress site to stand out from the crowd, it's best to go with the .com extension.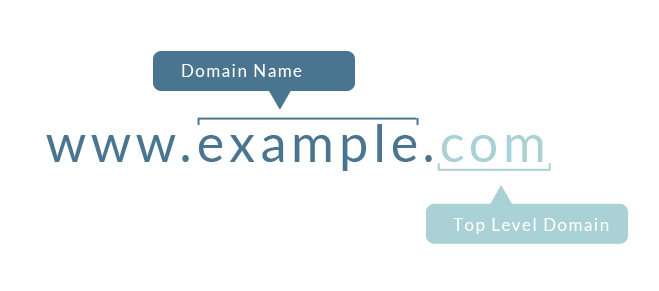 An easy way to save on your domain name is to pick a hosting plan that includes a free domain. Listed below are some of the most reputable and best domain registrar options:
Google Domains
Namecheap
GoDaddy
Cloudflare
Hover
#Hosting
Once you've chosen your domain name, the next step in getting your WordPress site online is getting your hosting sorted. It's basically about renting a bit of space on a server to store all your website files. No hosting means, indeed, no website!
After the domain name, hosting is probably the only unavoidable cost while setting up a website. There are many hosting plans out there, which vary in quality, service, and price. However, you need to pick one that suits your current (and future) needs and fits your budget. Below are the main factors that affect the cost of a hosting package:
The Type of Web Hosting: Shared, VPS, Dedicated, Managed, or Cloud
Storage & Bandwidth Limits: Plans with unlimited bandwidth and storage typically cost higher.
The Number of Hosted Sites: Hosting multiple sites within a hosting plan generally costs more than to host a single website.
SSL Certificates: Many hosting plans include free SSL certificates, but if you buy them separately, they can cost you anywhere between $50-$600 depending on the type of your website. This is inevitable to keep users' connections with your site secure.
Contract Length: Usually, the longer the contract is, the lower the expense will be.
The Type of Customer Support: Premium hosting plans offer dedicated customer support and likely cost you more than low-cost plans.
Where You Host Your Website: Different hosting providers have different plans and pricing.
In terms of choosing a host, we'd recommend you prefer official WordPress recommended hosting providers because they all are flexible, affordable, and offer much-needed support.
#Themes
Themes control the visual appearance of your WordPress site. While the CMS offers a default theme with every installation, it is rarely used by any brand. If the default theme doesn't meet your website needs, you have three more options to choose from:
Free WordPress Themes: WordPress offers thousands of free themes that you can demo and install at the click of a button. Additionally, you can download free themes from third-party websites too. However, with a few exceptions, these themes tend to be pretty much plain, offer fewer customization options, and little to no user support.
Premium WordPress Themes: If a free theme doesn't fulfill your requirements, you can choose to purchase a premium one from marketplaces, such as ThemeForest, or third-party websites, like Elegant Themes. Unlike free themes, these themes are more professional, eye-catching, functional, include several plugins, and come with priority support. Also, there is less need for customization.
Custom Theme Development: One of the main drawbacks of free and premium themes is that they are often used on many different sites. Consequently, if you go with any of the above two options, your WordPress site may look identical to other sites using the same theme.
To avoid this and make your site stand out from the crowd, your best bet is to go with a custom WordPress theme that is built from the ground up with your specific business objectives in mind. Be it design or functionality; a custom theme is unique in every way, ensuring no one will have the same look and feel as your website.
Choosing the right WordPress theme is crucial because it contributes to increasing user engagement, acquisition, and retention. If you're tight on budget, you can choose to use a free theme initially. Once you get stable in your business, you may decide to hire a certified WordPress developer to build a custom theme for you.
#Plugins
Plugins are WordPress's way of extending an existing theme or website's functionality, kind of like installing apps from the App Store to your phone or laptop. They significantly affect WordPress pricing because most plugins that deliver a specific type of functionality are premium ones.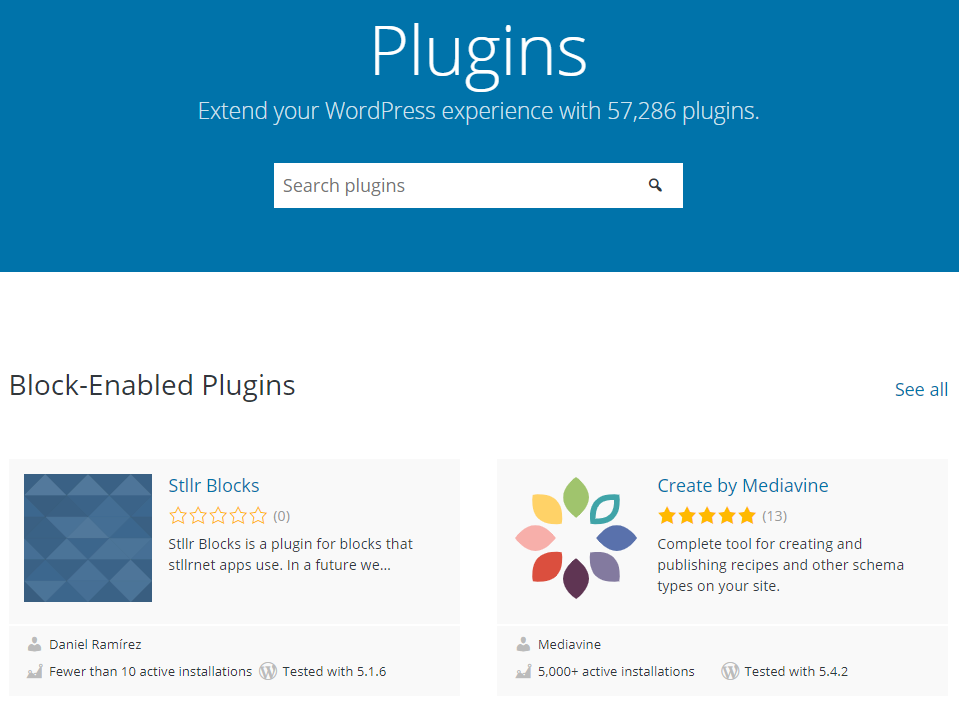 Although there are many free WordPress plugins available, they are usually suitable for a personal blog or website. To enhance the CMS beyond its fundamental capabilities, you'll have to purchase premium plugins. The range of prices may go from a few dollars to hundreds of dollars; however, the final cost depends on how many plugins you use. Here are some of the widely used plugins with a breakdown of their pricing:
Yoast SEO: Free to $89 (one-off)
MonsterInsights: Free to $399.50/year
Akismet: Free to $50 per month
Jetpack: Free to $14 per month
Advanced Custom Fields: Free to $249/year
And if you need custom functionality that no plugin offers, you can always hire a WordPress plugin development expert.
#Security
Even though WordPress has already put several security measures  in place, security is still one of the most crucial aspects of your site. Particularly when you're running an eCommerce site, you can't afford to overlook it.
Since Google and other search engines are also taking websites' security more seriously than ever, you can't skip purchasing an SSL certificate, which is the standard technology for keeping internet communications secure.
Adding an SSL certificate to your website also adds the padlock icon next to your domain name, assuring users they visit a secure website. As mentioned earlier, the typical cost of an SSL certificate is around $50, which can creep up to $600 or more for more advanced security options.
Aside from SSL support, the core WordPress software, the theme, and plugins need to be updated regularly. To keep your costs low, choose a hosting provider that offers you a free SSL certificate as well as automatic updates and backups as part of their purchasing package.
Additionally, you can further ramp up your WordPress site's security with the help of various security plugins, which may cost you up to $500 depending on the plugin you choose to use. The most popular WordPress security plugins are:
UpdraftPlus: Free to $195/year
Sucuri: $199.99 – $499.99 (one-off)
VaultPress: $99-$299 per year
Wordfence Security: $99/year
#Developer Fees
And lastly, there are several rock-solid reasons you may choose to hire a WordPress developer or agency to build your site:
You're short on time and want to speed up the process of going live.
You want to add something unique, special, or advanced to your site, which requires custom coding.
You have a particular design in mind.
You're not confident about the process of getting your website up and running.
Hiring a WordPress developer may seem technically optional at first, but it's essentially a necessity if you want your website to be professional, attention-grabbing, and conversion-driving. While it's hard to figure out the cost of hiring a developer, the pricing can range from a couple of hundred dollars to thousands of dollars, depending on what you need.
The main advantage of hiring a developer is that you get what you want (and often a lot more than your expectations) as they take enough time to understand what you need. Despite it may sometimes get costly depending on your requirements, it's genuinely worth it.
Estimating the Real Cost of Building a WordPress Site
Depending on your needs, you could bring your WordPress site to life by spending about $100-$200. However, it's imperative to know from day one what type of website you want to build and what you'll need for it as this will directly influence the overall cost.
Here we've broken down websites into four different budget categories to help you avoid any financial disaster.
Low Budget (Basic/Personal)
Mid-Budget (Advanced/Business/Startup)
eCommerce (Enterprise)
Bespoke Custom Functionality Website
Now let's see how much each of these websites might cost.
#What's the Cost of a Low Budget WordPress Site?
You can build a fully-functional WordPress site with absolutely no coding knowledge for as low as $100. However, you'd have to keep your requirements to the minimum. The basics you need are:
A domain name
Web hosting including a free SSL certificate
A free (or not so costly) theme
Basic security and backup through plugins like Sucuri and UpdraftPlus
Needless to say that you can further extend the functionality of your WordPress site through a variety of free plugins available on the WordPress Plugin Directory.
#What's the Cost of Building a Business Website with WordPress?
Starting with a rudimentary WordPress site is a wise decision, but you'll have to add more features and functionalities as it grows. The best way to keep costs under control is to avoid adding anything that you don't need. Some essential extra features that may cause you to pay more include:
A premium WordPress theme
Premium caching plugins to speed up your site
Premium marketing plugins to convert abandoning visitors into subscribers/customers
Premium backup and security plugins to keep your website secure
Moreover, if you want to incorporate a specific functionality into your site, you may also need to hire a WordPress developer to build it for you. Thus, depending on how many premium plugins you use, and how much you pay for unique functionalities, a mid-budget business website can cost anywhere between $500 and $1000.
#How Much Does a WordPress eCommerce Site Cost?
Starting an online store might seem like a challenging task, but WordPress makes it super easy through plugins. The most popular free WordPress eCommerce plugins are:
WooCommerce
Easy Digital Downloads
Shopp
You can choose any of these plugins, but we'd recommend using WooCommerce because it integrates tightly with WordPress.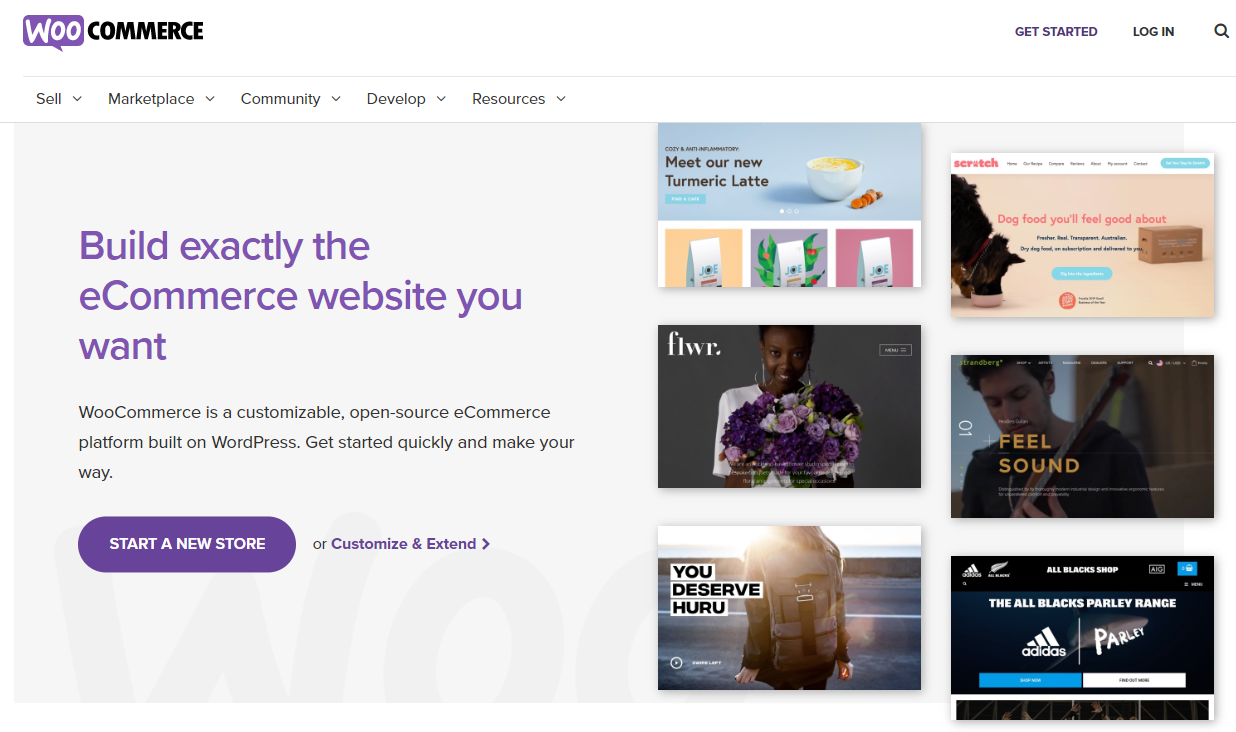 While the plugin is free to use, you'll still need to pay for premium plugins and addons to make your online store function and operate the way you need. Your online shop's cost will depend on how many plugins or addons you use and the complexity of your store.
On top of all that, you'll also need to pay a little extra for:
A premium WooCommerce theme
Premium marketing tools and solutions like opt-in forms and email marketing
Premium caching plugins
Premium backup and security plugins
SSL certificates
Moreover, you may also need to hire WooCommerce development experts to bring any unique functionality to your online store.
Thus generally, the cost of a WordPress-powered online store could go anywhere between $1000 and $3000. However, it could be even higher, depending on the addons and services you use. To keep your costs down, start small, and work your way up to more advanced options as your business grows.
#What's the Cost of Building a Custom WordPress Site?
A custom WordPress site is when you hire dedicated WordPress developers to create a unique design and incorporate specific features. This kind of website is often the most expensive because you get everything custom-built. Usually, well-established, large to medium-sized businesses prefer this option. The key benefits are:
Better customization
Dedicated professionals working on your project
You get more than just a website
In addition to hosting and domain name, a custom website's cost depends on various custom features and functionalities you want, and the rates of WordPress developer or agency you hire. While a standard custom WordPress theme can cost you up to $5000, a more robust WordPress site offering eCommerce or any other specific custom functionalities can cost up to $15000 or even higher.
What About WordPress.com?
For most of this article, we have focused on estimating the cost of a self-hosted WordPress.org site. However, it's worth mentioning that WordPress also has a website builder version available under the name WordPress.com.
You pay a small monthly fee for a launch-ready website at WordPress.com, with domain and hosting included in the package. You can pick a theme, customize it, and add your content. Pricing options for WordPress.com are:
Free: without a custom domain
Personal: $3 per month, billed yearly
Premium: $4 per month, billed yearly
Business: $9 per month, billed yearly
eCommerce: $16 per month, billed yearly
Even though the most basic plan is free, WordPress.com's capabilities are quite limited compared to WordPress.org, even for those who only need a small website. For example, installing plugins and uploading themes are allowed only in 'Business' and 'eCommerce' plans.
Although WordPress.com functions more like a website builder, it could sometimes be an excellent option for those who aren't tech-savvy. However, it's worth noting that your decision to use WordPress.org or WordPress.com is another crucial factor that affects your website's cost and functionality.
What Other Costs Might a WordPress Site Have?
Building a professional WordPress site isn't a one-off cost – it requires regular updating and maintenance to run. Hence, ongoing maintenance should also be a part of your website cost blueprint, and you must consider all the long-term costs to avoid any surprises.
If you don't want to deal with managing your WordPress site, you could avail WordPress maintenance and support services from a reliable agency. On average, this service will cost you about $100 per month or $50+ per hour.
Tips to Avoid Overpaying on WordPress Pricing
And lastly, here are some tips to help you cut down spending on WordPress pricing:
Plan properly, and do your research.
Figure out what you need.
Always hire a developer offering a full money-back guarantee.
For an eCommerce site, use free payment gateways such a Stripe and PayPal.
Start with free plugins and themes.
Compare your options for hosting.
Pay only for the essential premium features.
Wrapping Up
As we discussed in this article, a WordPress site's cost largely depends on what you want it to do. Depending on the website type, the costs can range anywhere between as low as $100 and $15000 or even higher. While you can keep expenses considerably low initially, you'll naturally see your costs going up as your business grows. To sum it up, the amount you spend will directly reflect the capability of your WordPress site.