WordPress: Still Ruling the Blogging Platform
January 28th, 2022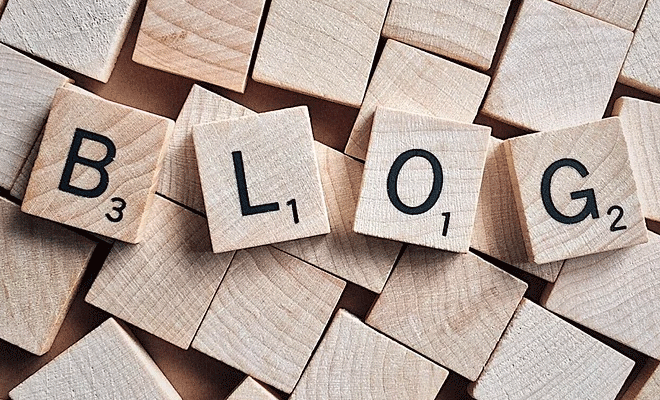 If one is serious about blogging and wants to start one's own blog, then WordPress is one of the best platforms to start with. Revolutionizing the web publishing industry in the year 2003, Matt Mullenweg founded the open source web platform, WordPress .Today, WordPress blogs have emerged as  the most popular means of open source blogging that have both the free and hosted versions along with a convenient CMS installed. Operational with AJAX technology, the admin panel is easy and simple to use and the blog appears neat and clean as never before.
Features & Functionalities
The king-size functionalities of WordPress have made it the most popular blogging platform since its emergence into the world of World Wide Web. Today, more than 200 million websites use this platform for blogging, while over 10 million blogs are hosted by WordPress alone. Here are some of the features and functionalities of WordPress, for being the most popular blogging platform over the internet:
The Plug in function: WordPress provides the right to download, install and utilize endless number of plug-ins free of cost to improve the capability of the blog. One can easily download, install and upload these plug-ins to the blog and can activate them through the admin panel.
The Custom Themes: WordPress provides the facility of customizing the blogs using different themes, according to the choice of the user.   With this function, one can have complete control over his / her blog by adding one's own banners and themes. WordPress offers around 1000's of themes some of which are paid and the rest are free.
Auto Ping Function: The auto pinging facility offered by WordPress can save a lot of time that is taken in the process of self pinging after posting each blog.
The Trackback function: The trackback feature is another important component offered by WordPress. This function enables to know who is reading and responding to the blog. Moreover, if one links his / her blog to a post in another blog using WordPress, one would receive comments in the post facilitating the communication between two different blogs.
Simplicity: WordPress is one of the easiest and simplest blogging platforms.  Even new users can handle it with ease. It provides a simple interface which can be easily handled even by the new users as well as the technically-challenged ones'.
Spam Protection: WordPress comes with a preinstalled anti spam solution called, Akismet.
Auto Save functionality: This function in WordPress allows you to save the copy of your post automatically saving your time.
Spell check:  Before posting one's blog on the front-page, one may check all the spelling and grammatical errors   in WordPress. So, before posting one's blog, one need not run to a copy editor to edit his/ her copy. WordPress empowers the users to do it by themselves.
Tagging: This function allows one to tag his/ her blogwith a tag list similar to the category list.
Various sidebar widgets: WordPress sidebar widgets are visual "gadgets" that can be moved in and out of the sidebar.
Multiple authors: This highly advanced feature of WordPress privileges different authors to publish, edit, and comment on a single post.
Support: The support forum enables one to figure out his/her queries and doubts with the help of the experts.
Video Blogging:  WordPress video blogging makes it possible to embed flash videos in blog posts, making it more lively and interesting.
Creating great blog posts with WordPress has taken a new height. It has all the functions from inserting an image to flash video in one's blog without much effort.
Different Verticals of WordPress
Two different verticals of WordPress are available over the net…WordPress.com and WordPress.org. While, WordPress.com allows you to create a blog absolutely free, on the other hand, WordPress.org charges you for hosting your blog online providing you a different domain name. It also allows the maximum flexibility and customization options for your blog.  However, choosing between both the domains to start off your blog should be based on the long term goals for your blog.
 Pros &Cons of WordPress.com
WordPress.com restricts your blogging function to the basics only prohibiting the injection of harmful codes that may exploit the visitors.
 Limited themes and minimum customization functions
Plug in functionality unavailable
Monetization and Advertisement Prohibited
Violation of rules may lead to detachment of your blog
Pros &Cons of WordPress.org
Full administration over the blog as it is a paid one
Maximum customization and theme download
Maximum Plug-in facility
Google will tend to rank such blog much higher than the free ones
Own domain name and self hosting service
No one has the right to edit or remove your blog
One can make his blog a static page on WordPress.org
 Here, one has the right to turn his/her blog into a site of his preference.
The pros of wordpress.org outnumber the cons of WordPress.com taking it to the next level of blogging.  However, with every upgraded version of WordPress, blogging has altogether become a new and fulfilling experience for its bloggers. Soon to be upgraded versions WordPress3.4 beta1 & 2 will have a lot on its platter to offer:
Theme Customizer with Previewer
Flexible Custom Header Sizes
Selecting Custom Header and Background Images from Media Library
Better experience searching for and choosing a theme
Some of the major changes that will be included in these versions are:
New XML-RPC API for external and mobile applications
New API for registering theme support for custom headers and backgrounds
Performance improvements to WP_Query by splitting the query
Internationalization improvements
Performance and API improvements when working with lists of installed themes
Support for installing child themes from the WordPress Themes Directory
Thus, WordPress is posing a threat to its competitors that once held among the top blogs of the world. 'It adds a new blog in every two seconds'. Today, 49 of the world's top notch 100 blogs use WordPress making it the most popular blogging platform despite the growing list of its alternatives.