Worth Watching Top 20 How to Videos for WordPress
September 20th, 2023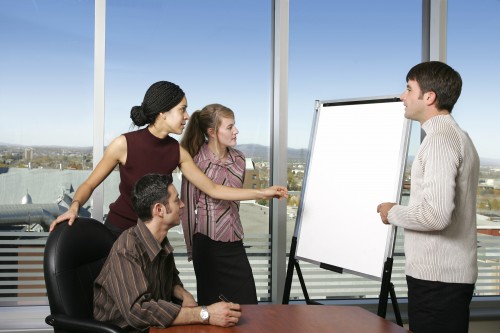 WordPress is the most used and easiest PHP-based Content Management System on this earth. Still the beginners, intermediate like me or experts need the help of documentation and online resources to do more customization with it. If an image worth 1000 words then a video worth 10,000 words. Watching a two minute video to add a plugin is much better than reading a lengthy tutorial of 700 words. If you're going to setup a Website on WordPress or already running it then this article will be a great help for you. We've collected the top 20 worth watching how to videos for WordPress. These are listed below, enjoy them.
How to install WordPress?
The first and foremost thing a newbie will learn how to install WordPress. Creative Web Logix have published a video for their WordPress dedicated agency – WordPressIntegration at their YouTube channel. This video explains how one can install the WordPress at cPanel based Website.
This video is created for WordPress 3.1 but also applies for the latest WordPress 3.2.x. It will highlight the following points: –
Downloading the files from wordpress.org
Creating a MySQL database at cPanel and assigning a user to it
Adding the configuration information in wp-config.php
Uploading the file at Web server through FTP client
Installing the WordPress
How to install Contact Form 7 to create a Contact form?
This video is also uploaded by CreativeWebLogix at their YouTube Channel. It describes how one create a contact us form in WordPress-website within two minutes. Watch this two minute video and learn this concept.
How to create a static main page for your Website?
By default, WordPress generates the excerpts of all the posts on the main or front page of your Website. Thinking to customize it and give a professional look. Watch this video by Michael Pick to know how you can create static front page of your WordPress Website. Indeed, this two minute video is a great help for newbies.
How to install All-in-One SEO Pack in WordPress?
Nowadays, SEO is a must to do process for all Websites. Optimizing a Website as per search engines' parameter is a hardcore technical process and includes several precautions as well. You can do this lengthy process using a famous plugin named All-in-One SEO Pack. CreativeWebLogix have created a video to illustrate how to install and configure this plugin for a WordPress-Website. Watch a five minutes video and learn.
How to install Shareaholic SexyBookmarks Plugin in WordPress?
Today, each Website has the social sharing and bookmarking icons. Almost each icon requires a separate script to work. You can manually insert a few icons to reduce their script counts you'll lose enough chances to socially promote your Website. Shareaholic brings one-stop solution for you in form of SexyBookmarks, which shows all of the necessary sharing/bookmarking icons with a minimal script. Watch the video at CreativeWebLogix's YouTube channel to learn how to install and use this plugin.
How to customize a WordPress theme?
Are you missing an online Webinar or a get together with an expert? Here is an online video features Jane Wells, the famous WordPress pioneer explaining the customization of WordPress.
This 16-minute video explains,
how to customize the background?
how to change the header?
how to create a child theme?
and much more.
How to start Newsletter Service in WordPress through MailChimp?
MailChimp is one of the top-notch newsletter service providers. You can register with it for free to send only 12,000 emails per month. XHTMLJuntion reviewed their services and prepared a video on how to start a Newsletter service in WordPress via MailChimp. Watch this 14 minutes video only to learn all the aspects like
1. Creating a MailChimp Account
2. Creating a mailing list in MailChimp
3. Adding or removing subscribers in the Mailing List
4. Modifying the forms
5. Creating a Newsletter and selecting its design
6. Sending or Scheduling the delivery of Newsletter
7. Adding the MailChimp widget in WordPress
8. Testing the MailChimp Newsletter service
How to create an ecommerce Website on WordPress?
This video describes how you can convert one can convert a blank Website into an ecommerce portal on WordPress within five minutes. Adam Purecell has published this video on WordPress 2.7, WP-ecommerce Plugin and Hostgator one-click WordPress install. You can use this video to setup the latest WordPress 3.2.1 Website with latest WP-ecommerce Plugin to have an ecommerce portal.
How to add IntenseDebate plugin in WordPress?
Social commenting is also a great way to promote your WordPress Website. Automattic Inc., the company which introduces WordPress, offers IntenseDebate comment plugin. It allows the commenter to login with his/her Facebook, Twitter, OpenID and IntenseDebate account. His/her comment will also be published on the selected service. Watch the following two minutes video to see how you can install IntenseDebate in your WordPress Website.
How to convert a WordPress site into a social platform using BuddyPress?
Thinking to convert your WordPress Website or one of its sections into a social networking platform, then Buddypress is one stop ultimate solution. This video explains how you can install and configure BuddyPress for WordPress Multisite within few minutes.
How to configure & add Google Analytics in WordPress?
Google Analytics is one of the best analytics tools today. Everyone use it irrespective of its business size. Do you want to add Google Analytics in your WordPress Website, but do not know how to do it? Then here is a video for you from Micahel Pick.
How to add a PayPal Donate button in WordPress?
PayPal is one of the most famous ecommerce companies allowing its users to transact money online. Today, it is the most preferred way to transfer and receive payments online at Websites. It also offers a PayPal Donate button, which you can use to ask donation from your subscribers or readers. Watch this video to know how you can add a PayPal Donate button in your WordPress Website.
How to schedule the publishing of posts for later dates?
The Webmasters often need a mechanism to upload their content at servers and then scheduling their publishing dates. You can do this in WordPress while entering the post in Post Editor. Watch this two minutes video to know how you can schedule the publishing of posts for future date and time.
How to create a PollDaddy Poll?
Automattic Inc. offers PollDaddy to run polls on your Website. It is a free plugin or app. This 2-minute video from Michael Pick explains how you can create a poll using PollDadddy.
How to add users to your WordPress Website?
iThemes have uploaded this vide on YouTube. It explains how you can add users to your WordPress-based Website, assign them new roles, create their passwords and manage their preferences. Each user will get the username and password through the email address you've entered.
How to install WordPress locally on your computer?
Doing live modification in an alive and running WordPress Website is quite a risky job, which can even paralyze a good earning site as well. To be on safe side, the developers often test the modifications on a backend Website and then bring the tested changes only in live environment. You can do the same by installing the WordPress locally on this server. Following video explains what all you've to do for it.
How to change the default Media settings?
Media Settings come in to light when someone has to add some media files like images, videos or audio to their Website. It is recommended not to play these settings without proper knowledge. You can watch following video to know what all you can do in Media Settings.
How to change the Reading Settings in WordPress?
Watch the following two minutes to video to know how to optimize the readers' experience on your Website. Optimizing the Reading Settings can bring some positive aspects for you.
How to change your Writing Settings in WordPress?
By default, WordPress presents as good writing platform for bloggers. Still you can improve it a lot through Writing Settings. Watch the following one minute video to know how.
How to customize the navigation in WordPress?
Each theme comes with a default navigation method. You are also allowed to optimize this navigation method in WordPress. This video explains how you can improve the navigation system in your WordPress Website.
How to integrate Google AdSense in WordPress?
Google AdSense is one of the best and recommended ways to monetize your Website. This video explains how you can integrate the Google AdSense in a WordPress Website. Just a six minute video leading you to earn money,
How to import your WordPress blog on Facebook?
Facebook is the world's most used social networking platform. Bringing your WordPress Website on Facebook is all one need to promote its blog socially. Watch this two minute video from Michael Pick to know how easily you can bring your WordPress posts on your Facebook profile or page.
How to integrate Facebook Comments in WordPress?
Watch this 9 minutes plugin to know how you can integrate the Facebook Comments in WordPress. Not only it helps you to promote your blog on Facebook but also gives you a chance to get the attention of Facebook users.
How to install Broken Link Checker in WordPress?
Broken Link Checker Plugin scans for your Website for broken links so that you can remove them. Search engine prefers a Website with zero broken links as they can mislead both the search engine robots and visitors. Watch this seven minutes video to know how to install this video.
Conclusion
One can watch above videos to have the command over WordPress and manage its site effectively. Not only s/he will get help in installation of things and customizing the options but also know how to promote the Website and monetize it. We request our readers to pass on their valuable feedback about these videos.