How to Accept Bitcoin Payments on a WordPress Site
September 19th, 2023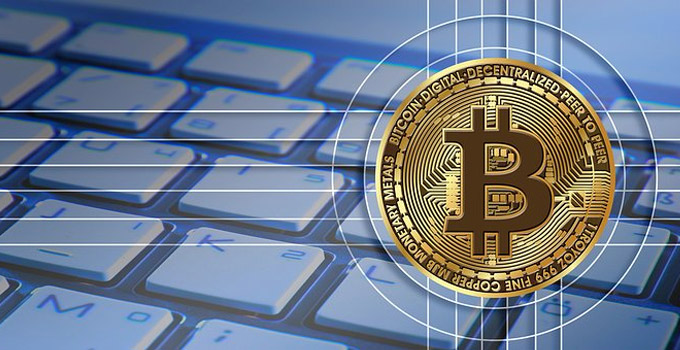 Over the past few years, Bitcoin has emerged as a brand-new method to send and receive payments online from anywhere in the world. Despite being a highly volatile and unpredictable cryptocurrency, Bitcoin today is not only the most convenient payment solution to execute international transactions but also is a great way to ensure you're able to accept payments from just about anyone across the globe.
Given that not all (or even many) online merchants are currently accepting Bitcoin, you may at first ignore the idea of accepting Bitcoin on your WordPress site. However, if you take into account that the Swiss government has recently started accepting Bitcoin for tax payments as well as many big eCommerce players like eBay and Amazon are soon going to start accepting Bitcoin and other cryptocurrencies, you'd definitely like to enable Bitcoin payments on your WordPress site. If you're still not convinced, the following reasons will make it crystal clear as to how adding Bitcoin as a payment method on your WordPress site can prove advantageous to you.
Why Should Your WordPress Site Accept Bitcoin Payments?
#Decentralized System:
Bitcoin is a completely digital and decentralized currency that operates solely online and doesn't require a third-party authentication system to process the transaction. It is a peer-to-peer digital currency organized with the help of a unique digital network called blockchain, which is essentially a digital ledger keeping a secure and anonymous record of all transactions.
#Fast International Transfers:
Unlike typical bank and international wire transfers, where the money is held for a certain period of time to ensure the authenticity of the sender, Bitcoin transactions are instantaneous and usually take a maximum of 10 minutes in rare circumstances. With Bitcoin, funds are transferred to the beneficiary's account as soon as the payment is confirmed by the Bitcoin blockchain.
#Low Processing Fees:
While banks and other payment processors charge some kind of fee for payments and transfers, Bitcoin transactions are highly affordable as compared to these payment methods. A typical Bitcoin transaction costs anywhere between $0.50 and $1.00 – a much smaller processing fee than any kind of transaction.
#Protection from Payment Frauds:
Since each Bitcoin comes with an extremely difficult-to-crack hexadecimal code, you don't have to worry about any fraudulent activity in Bitcoin transactions. Also, there is no waiting period to get your funds transferred to your wallet or bank, which eliminates the possibility of fraud.
#Highest Level of Transactional Security:
Unlike regular credit/debit card and banking payments, which requires customers to enter personal information such as name, email, credit card number, expiry date, and CSV, Bitcoin payments don't require any kind of personal or financial information to process the transaction. Also, Bitcoin's multi-level encryption technology, SHA-256, ensures your funds are 100% safe.
#No Consumer Chargebacks:
The instant nature of Bitcoin's protocol makes it impossible for customers to reverse or cancel the transaction. That means if someone has sent you Bitcoins, he or she will not be able to get them back to their wallet unless you decide to manually send them back to the sender. Needless to say, this unique feature of Bitcoin keeps merchant safe from chargebacks.
#Simple to Use:
Since Bitcoin payments are totally peer-to-peer, both customers and merchants need not worry about having a compatible financial solution. As long as they have a digital wallet to store Bitcoins, they're good to go. This is a win-win for both consumers and merchants who don't use or accept particular credit or debit cards. Simplicity and ease of use are two main reasons why around 5.8 million people currently use cryptocurrency wallets.
#More Freedom for Merchants:
While the 'pseudo-anonymous' nature of Bitcoins gives buyers the full freedom to make payments without sharing any kind of personal information, it also opens sellers up to customers across all borders, especially in high crime rate countries and regions. That might sound you weird at first but since there is no risk of refunds, anyone would like to expand their business across the globe.
How to Accept Bitcoin Payments on Your WordPress Site
Before the thought of accepting Bitcoin payments in WordPress comes to your mind, you must check if Bitcoins are legal in your country. Although the popularity of Bitcoins is growing day by day, they're still not a legal tender in many countries. Look up this list to find out if they're legal in your country.
In order to start accepting Bitcoin payments on your WordPress site, you'll need three things:
A Bitcoin Wallet
A Bitcoin Payment Processor
A Bitcoin WordPress Plug-in
Let's have a look at each of these in detail!
#Create a Bitcoin Wallet:
This first and foremost requirement to accept Bitcoin payments on any website, whether it's powered by WordPress or any other platform, is a Bitcoin wallet. A Bitcoin wallet is essentially a piece of software used to send, receive or store Bitcoins safely. Think of it as your digital bank account, which allows you to add and pull out funds from your WordPress site – the same place where Bitcoins are stored after a user completes a transaction.
Given that a website is susceptible to hackers and downtime as well as it gives you less control over your funds, it is always wise to keep your hard-earned money somewhere more safe and convenient, and this is where the need of a Bitcoin Wallet actually comes into the picture. The seamless conversion from the cryptocurrency to the local currency is another great advantage of using a Bitcoin wallet.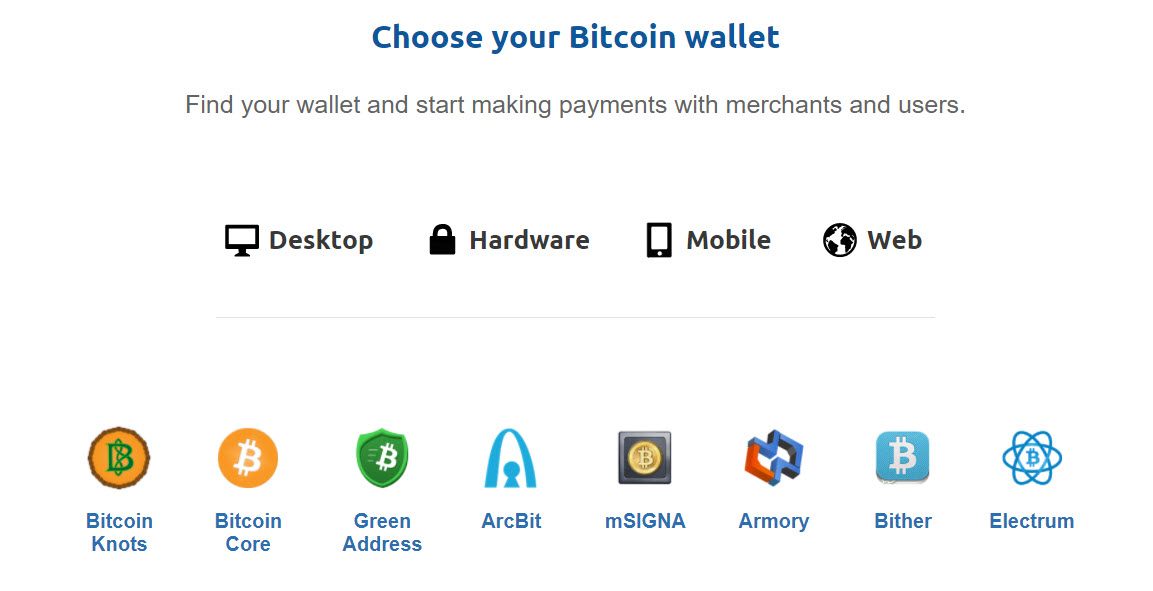 Today, Bitcoins wallets are available for a variety of platforms, including desktop, hardware, mobile and web, and for each platform, there are several Bitcoin wallets available. To choose the right Bitcoin wallet according to your needs, either you may visit the official Bitcoin Wallets page or you can choose from the list of the most popular Bitcoin wallets provided below:
Edge Wallet: An easy to use and highly secure Bitcoin wallet!
Copay Bitcoin Wallet: A secure, shared, HD‑multisignature Bitcoin Wallet from BitPay.
Coinbase Mobile Bitcoin Wallet: An intuitive mobile Bitcoin wallet available for both iOS and Android platforms.
BitPay Wallet: Built on the top of Copay platform, BitPay wallet integrates more tightly with BitPay-powered services.
Bitcoin.com Wallet:A simple and secure digital wallet supporting both Bitcoin Cash and Bitcoin Core.
#Sign Up For a Bitcoin Payment Processor Service:
A digital payment processor service not only allows you to accept Bitcoin payments on your WordPress site, but also it lets you convert Bitcoins to your native currency instantly. Although you can receive Bitcoins manually to your wallet by generating a unique Bitcoin payment address for each sale taking place on your site, a digital payment processor provides you a much easier, hassle-free way to accept Bitcoins on your site. In the simplest terms, it saves you from several cumbersome tasks like generating a bunch of Bitcoin addresses and then distributing them to customers, invoicing and billing, and manual conversion to your preferred currency.
As soon as a customer makes a Bitcoin payment on your site, the digital payment processor instantly deposits the Bitcoins into your digital wallet. If you want, you can later convert these Bitcoins to your regular currency and transfer it to your preferred bank account anytime, instantly. Some of the popular Bitcoin payment processor services you can sign up with are:
Bitpay: The most popular payment gateway to accept, store and spend bitcoin securely.
Coinbase: A strong alternative to Bitpay to deal with Bitcoin, Ethereum, and Litecoin payments on your WordPress site.
CoinGate: An extremely powerful payment processor to accept Bitcoin and over 50 other altcoins on your WordPress site.
Mycelium Gear: The next generation payment processor designed to accept Bitcoin payments through highly- customizable widgets.
Blockonomics: A decentralized and permission-less payment processing system to accept Bitcoin payments on a WooCommerce-powered store.
GoUrl: A fully automated payment processing system to accept Bitcoin and other popular cryptocoins on your WordPress site.
GoCoin: An easy to use payment processor to accept Bitcoin, Litecoin, and other blockchain currencies on WordPress and other eCommerce platforms such as Magento, Shopify, etc.
One crucial thing to note here is that some Bitcoin payment processors, like Bitpay and CoinBase, come packed with a digital wallet to store your Bitcoins. Means, if you go with such payment processors, there is no need to create a separate Bitcoin wallet. Likewise, many other payment processors like Mollie directly deposit Bitcoin funds as equivalent to local currency into your preferred bank account – eliminating the need for having a Bitcoin wallet at all.
#Install a Relevant WordPress Plug-in:
Once you have created a Bitcoin wallet and signed up for a digital payment processor service, it's time to integrate the digital payment processor with your WordPress site. There is a number of plug-ins and add-ons available to perform this function; however, the best thing is that most of them are built by popular payment processor service providers. Let's have a look at some of the best Bitcoin and Cryptocurrency WordPress plugins: