Important Considerations While Naming a Blog
September 20th, 2023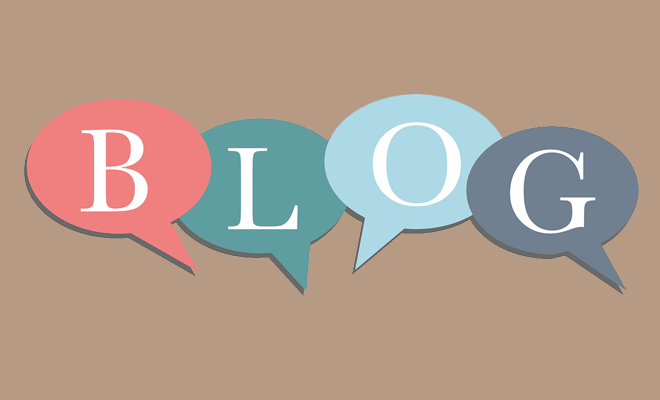 Name your Blog the Right Way: Some Useful Considerations
Gone are the days when it was a common saying 'What's in a name?' In the Web world, the name matters a lot and cannot be ignored for it leads to the establishment of an Identity. Bloggers often in a hurry to start blogging, choose whatever that comes to their mind as blog name. Whereas, the right thing to do is spending some time to select an attractive, catchy and relevant blog name.
It is important to have a good blog name as it helps in search engine optimization, driving traffic to the blog. Similarly, an appropriate blog name helps create a positive impression on the visitors.<./p>
Having seen that a blogger must choose an effective name for his/ her blog to ensure acceptance by users and lead it to success, here are few important considerations that must be exercised while naming a blog.
Naming a Blog
Descriptive Enough

It is essential to select such a name for your blog that describes the content aptly. It helps the readers to gain understanding about the blog and what they can expect to see in it. If it matches their requirement, they will surely make a visit.
Ensure Blog Name = Domain Name

Though it is something that cannot be easily accomplished but make it a point that you blog name is same as the domain name.  This helps preventing any confusion that may arise if these two are different. Since domain names are not that easily available, in such a situation, choose such a name that identifies with the blog and allows users to find the blog without much effort.
Make it Unique

Having too similar a name with other blogs may lead to confused identity. In order to avoid this and interest the readers, choose a unique domain name that helps your blog get distinguished from others. However, it must be noted that it is relevant to the theme of the blog.
Keep it short and easy to memorize

It is another important consideration while naming.  It is good practice to keep the blog name short so that it becomes easy for users to memorize it. Too long names may put off the readers and they may not come back. Therefore, offer them a simple and memorable name.
Make proper use of keywords

It is known to everyone that having a keyword in the name is an advantage but it must be emphasized here that the essence of the blog name must not get carried away by the lure of adding keywords. If the keyword fits in properly, move ahead, else choose some other name. Also, there is no need to stuff keywords in the blog name.
These are some of the guidelines that must be followed for having a good name for your blog. Now we are going to mention some of the Blog Name Generators that can provide the additional help and thus ease out the task.
Blog Name Generators
It is free tool that you can use to come across various name suggestions for your blog. As you keep on searching the names are added to the list which from which you can get the idea for your blog.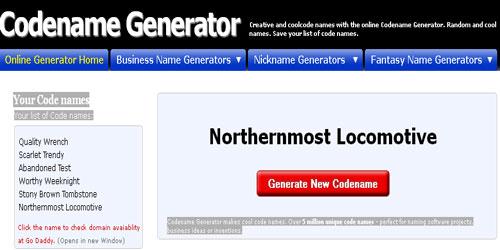 Yet another tool for getting name suggestions for your blog. The advantage of using it is that it can generate names in multiple languages including English, Spanish, French, Italian and German.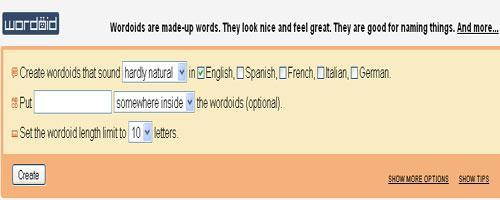 It is another simple tool to use where you are given the option to select from Funky and Formal and then click to generate the blog titles.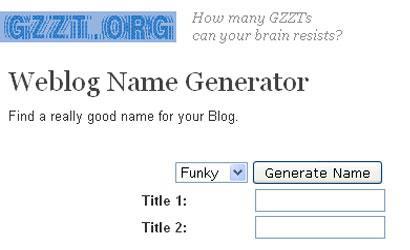 Thus with help of these generators along with following the above mentioned ways, Bloggers can now select an effective name for their blogs.
We hope that you liked our presentation. We would be looking forward to your suggestions on the same.