A Beginner's Guide on How to Optimize LinkedIn Company Page [Infographic]
September 19th, 2023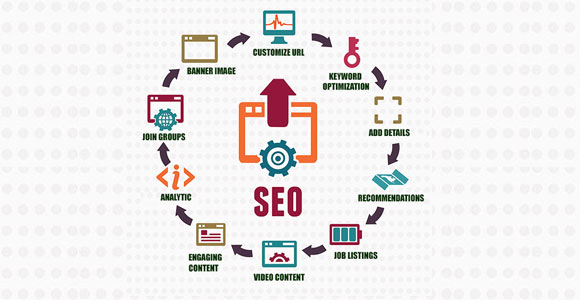 Linkedin is more than just a business networking platform, great place for recruiters to find most relevant candidates, and helpful tool for professionals searching for jobs. Now, it's going to be a powerful marketing tool and the No. 1 social network platform for B2B organizations. According to HubSpot, the visitor-to-lead conversion rate of LinkedIn is almost 3 times higher than Facebook and Twitter. On the other hand, the B2B Content Marketing Report revealed that 85% of marketers consider LinkedIn as the most effective social networking platform. These stats demonstrate that it's time to make LinkedIn an integral part of your online marketing strategy.
One of the best ways for getting active on LinkedIn is to create and optimize your LinkedIn company page. Creating a LinkedIn page is quite easy, but optimizing it requires you to follow some best and proven practices. A well-optimized LinkedIn company page doesn't only improve your company's reputation and keep your existing customers up-to-date, but also allows you to clearly convey your goals and build up your online following of relevant professionals. If you want to drive more leads to your website and attract customer's attention to your products and services, it's highly recommended to make your LinkedIn company page exceptional by optimizing it.
According to LinkedIn, 5.7 billion professional searches were performed last year. That's why, it's crucial to optimize your LinkedIn company page. To help you get the most from your LinkedIn company page, we've created an amazing infographic, showing you a few steps for optimizing your company page on LinkedIn. In this infographic, we've also included some of the best company pages, announced by LinkedIn.
Let's have a look at our infographic.