Stunning Parallax Responsive WordPress Themes
September 19th, 2023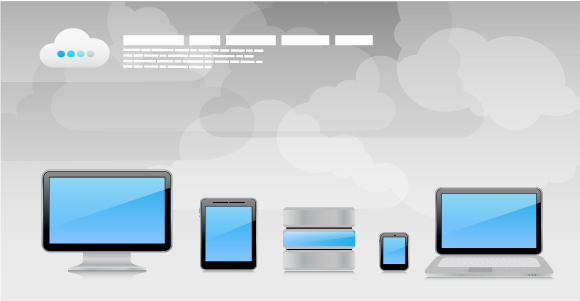 This content elucidates the concept on Parallax WordPress Themes, which offers a clear overview on the basic notion that what is parallax and the various paid & free WordPress parallax themes.
What is parallax?
Parallax scrolling is an intriguing technique of scrolling for computer graphics. This particular formula helps a background image to move by the camera, which is slower than the foreground image; and proffer an effect of illusion. The evolution of parallax began with the gaming system; as in this feature was largely incorporated on various video and multimedia games. Therefore, with a sublime growth, now numerous websites are also rendering this kind of characteristics on their sites.
Animation is the largest catalyst for this type of functional art, which invites various web developers to seek this interesting creativity. The major benefit of having this type is it attracts a plethora of users and seekers to drop your site. As we all are aware with the significant aspect of the presentation; thereon, this parallax theme makes your respective page an absolute cynosure among the troop.
Apparently, several free and paid parallax themes are available on the leading CMS platform, that is, WordPress. Below highlighted are the significant themes, which are free:
Below mentioned are the Free WordPress parallax themes:
1:- Pilot Fish
Pilot Fish is a sumptuous and refined portfolio theme, which features a customizable element by offering a parallax scrolling and image setting.
Features:
Provides a Responsive layout
Adaptive to mobile devices
Offers Multilingual support in Russian, Dutch, Spanish, and Japanese
Updated December 2013
Latest version available is 0.3.5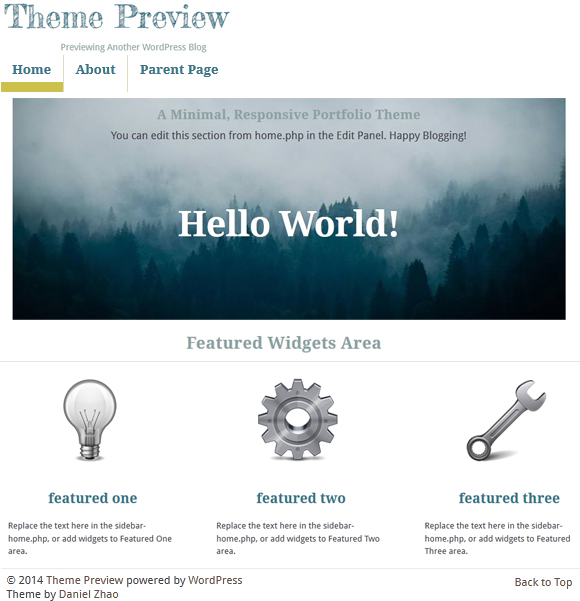 2:- BlackMesa
This is another free theme for the clients, which initiates a classy genre to your site; moreover, it is completely a graphical juncture.
Features:
Parallax moving backgrounds
Text styles are fluent
Multiple widgets areas are offered
Offers custom menus and custom headers
Last updated 2012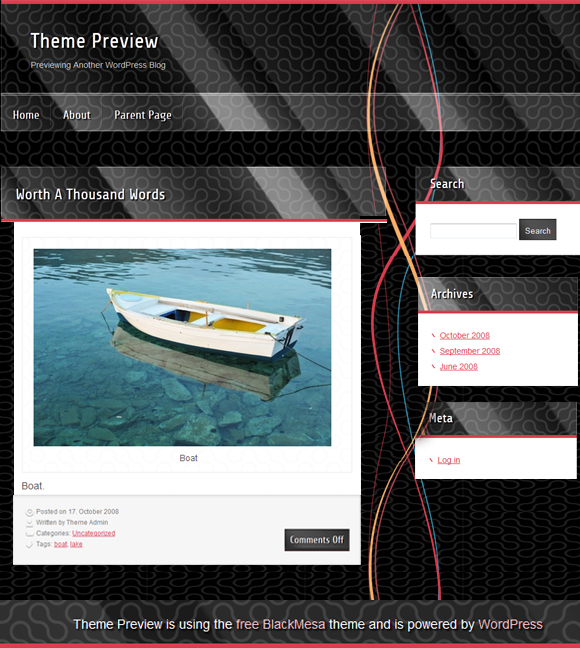 Below mentioned are the Paid WordPress parallax themes:
1:- Live
Live is an engaging theme that fosters users to create an appealing and interactive website. This particular theme renders horizontal as well as vertical parallax screening. Moreover, it is mobile application friendly as it has been tested on various mobile devices.
Features:
Recently updated on April 2014
One Page HTML5 + WordPress Template
Perfectly Responsive – Bootstrap 2.3.1
Well documented user interface
Full screen slideshow of images in the background
Software Version: WordPress 3.8, WordPress 3.7, WordPress 3.6, and WordPress 3.5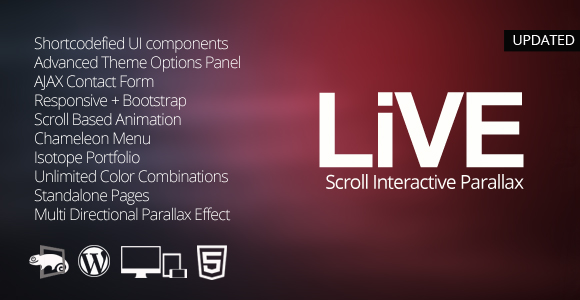 Purchase and check demo: Price $35
2:- Ego:
'My Colors and My Designs' is definitely the statement of this theme, which religiously follows the mantra of offering absolute user-required platform. Well, the name itself signifies the attitude it carries and caters a high fashion couture phenomenon.
Features:
More than 200 options are available
Responsive layout
This theme is supported by Firefox, IE9, IE10, Chrome, Opera and Safari
Last updated in April 2014
Software version: WordPress 3.9, WordPress 3.8, WordPress 3.7, WordPress 3.6, WordPress 3.5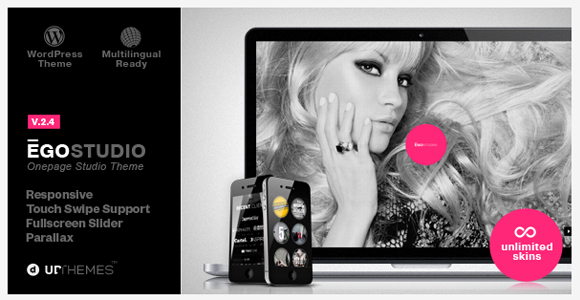 Purchase and check demo: Price $35
3:- Amaze:
This is a classy unique theme available for the users with creative parallax characteristics. This item comprises some of the versatile CSS3 animations that render beautiful scrolling experience for the user and for the visitor.
Features:
Updated recently on April 2014
Supports mobile Operating Systems
Supports Bootstrap 2.3
Proffers Responsive Layout
Offers unlimited foreground parallax
JS knowledge is not necessary
One can also animate colors to bring out the best theme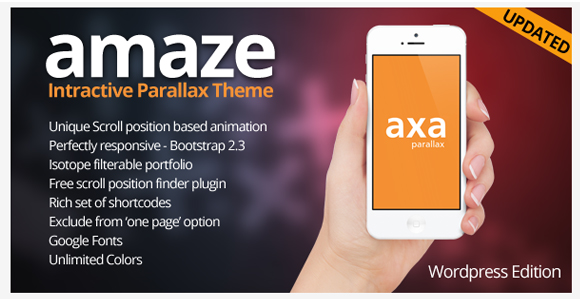 Purchase and Check demo: Price $40
4:- Parallax
This is an impressive theme, which is available in two color variations.
Features:
Free updates of theme
Fully Responsive
Layouts are wide, such the display is clear
WordPress 3.0 Custom Menu Support
WordPress 3.0 Custom Background
Facebook integration is supported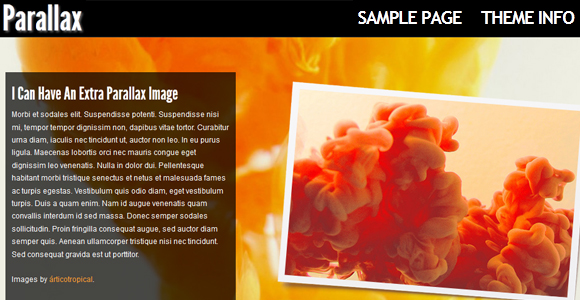 Purchase and Check demo: Price $49
5:- Pararesponsive
Photographers, bloggers, studio entailers are invited to catch this theme, as it is the most amazing whirlpool of animations and scrolling that make your website worth looking!
Features:
Recently updated in April 2014
Compatible with various browsers like: IE8, IE9, Opera, Chrome, IE10, Firefox, and Safari
Supports software version: WordPress3.5 and 3.6
The complete layout is Responsive
AJAX Portfolio loader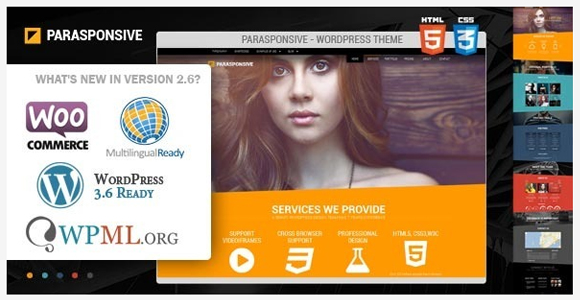 Purchase and Check Demo: Price $55
Thereon, all these are immaculate themes that nurture your sites with an impressive presentation. Eventually, all these percolate a heavy engaging visitors and seekers. Download the free or the paid versions to grab an epical experience.