Sharepoint Vs WordPress: A showdown between intranet and internet CMS on twitter [Infographic]
September 19th, 2023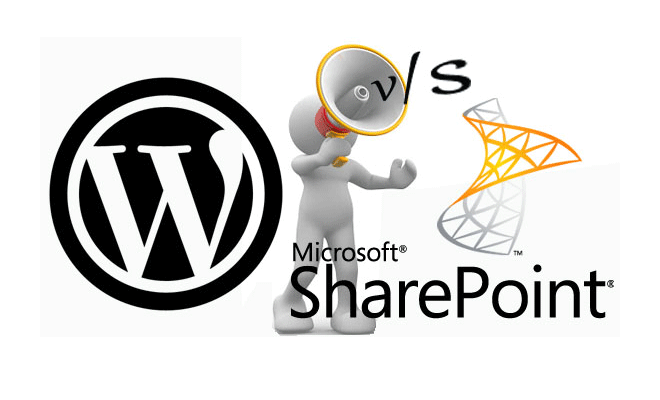 If you have some interest in web industry or know a little about content management systems that are available on the internet, the first thing that would most definitely come to your mind when you hear the words " intranet CMS" would be SharePoint. Similarly when I say blogging or CMS in general the name that will flash would be WordPress. This in itself speaks volumes about the popularity of both Microsoft SharePoint and WordPress content management systems. Both are titans in their field, and are trying hard to encroach each other's area of influence.
SharePoint is very popular as an intranet CMS and is actively used by many multimillion dollar organizations. It will take some serious effort by WordPress to make itself lucrative enough to be used as a secure intranet CMS to attract these security conscious organizations. But when we talk about SharePoint's popularity in general we get to witness a large gap between SharePoint and WordPress. This is even visible in the Twitter profile of WordPress and Twitter profile of SharePoint as shown in the infographic below. WordPress being highly popular blogging platform is followed by more than 236,000 twitter uses where as SharePoint only has 45,000 followers. There are some more major differences between the two profiles and they are highlighted in the infographic below.
But the main conclusion that we can take out from this infographic data is that when we talk about popularity on internet, WordPress is miles ahead of SharePoint even after SharePoint being a Microsoft product. So if SharePoint needs to expand into internet CMS market and challenge WordPress, it needs to work harder, much harder.