Simplified Microformats for Your WordPress Website
September 21st, 2023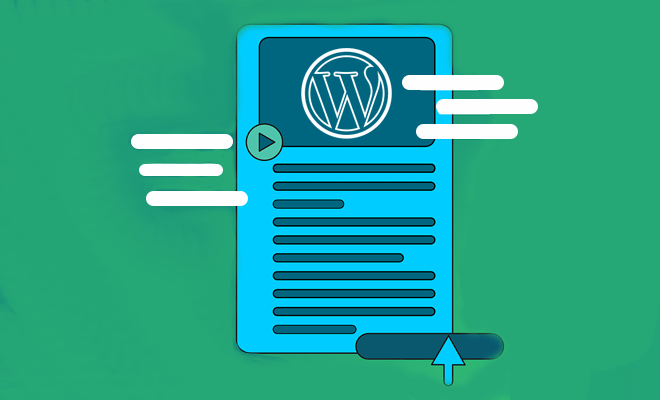 Microformats are a set of open data and standardized formats designed for human readers and robots. Microformats.org says, "Microformats are design principles of formats adapted to current usage patterns and behaviors. These are highly correlated with semantic XHTML and semantic Web." Microformats provide a clear structure to your Website making it more accessible & readable by both visitors and search engine robots. Nowadays, the major search engines like Google, Bing, Yahoo, Ask & Blekko are giving more preference to Websites having Microformats. Thus each Webmaster is focusing to use this new ME for his/her Website, but they have to perform the manual HTML Markup coding to add Microformats. However if you are using a CMS like WordPress, the work to add Microformats become much easier. Phew! – Yes, WordPress offers XFN annotation of internally-stored links by default and allows you to add few plugins to add more Microformats. In this write up, we will discuss how to add the Microformats in your WordPress Website.
This plugin produces a hAtom-enabled and semantic list of the latest blog entries with their excerpts, dates of publishing, and comment links. After installing this plugin, one has to add the short code [blog-summary] to a post or page. To avail benefits of its semantic class functions, you can install it with Sandbox theme.
WordPress allows you to add the profiles and customize it by default. You can add Microformats to these profiles with this plugin. No efforts needed. This plugin will add the additional Microformats attributes like Phone Number, Address, Organization, Photo etc. and output the entire profile as hCard.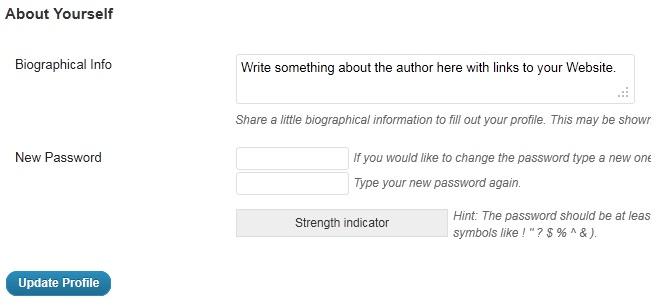 Preview of Author Profile before adding Extended Profile Plugin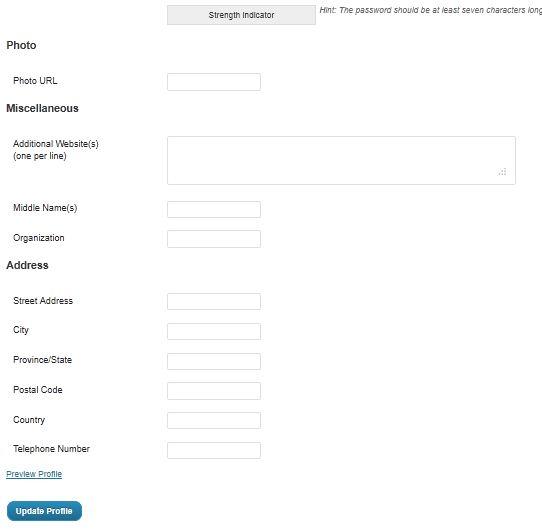 Preview of User Profile after adding Extended Profile Plugin
GeoPress
This plugin allows you adding the maps and embedding Geo or Adr Microformats in both posts & pages. GeoPress will also output the GeoRSS & KML. In fact, this plugin will add geographic tags in your posts and pages. These tags allow the authors to enter an address, points to a map, or enter the latitude & longitude of a location. Using this plugin, you can add the maps from Google, Bing, Ask, 3D Globe, OpenStreetMap or from any other provider.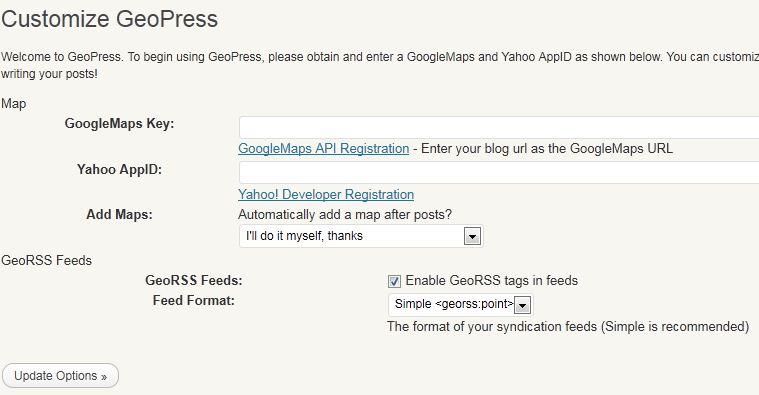 Preview of GeoPress Options in WordPress
It automatically checks the Geo information provided in the posts and pages at WordPress using Yahoo Placemaker and YQL APIs. On detection, Geo Mark adds a specified location into the custom fields and you can make get_post_meta() function to display such fields. This plugin also reveals the template functions for generating GEO Microformats based upon the tracked location.

Preview of Geo Mark Settings (Courtesy: WordPress Plugin Repository)
WP-hCardMapper
This plugin is based on hCardMapper and hCard-Commenting Microformats Script. It allows commenter to fill the forms using their existing hCard on a URI.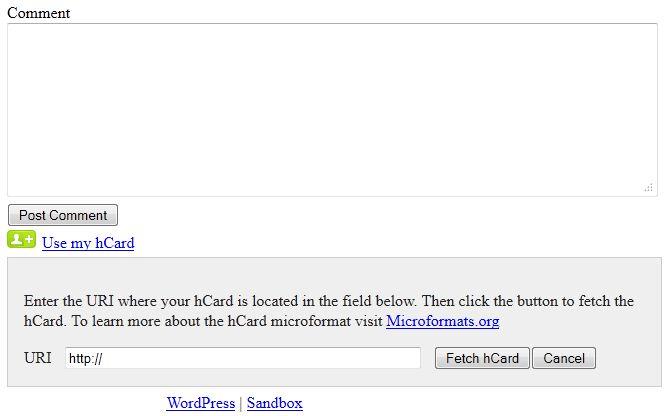 Preview of Comment Form with WP-hCardMapper Plugin
If you have a profile on Videntity.org then you can install this plugin to show your Videntity profile, elements, and friends.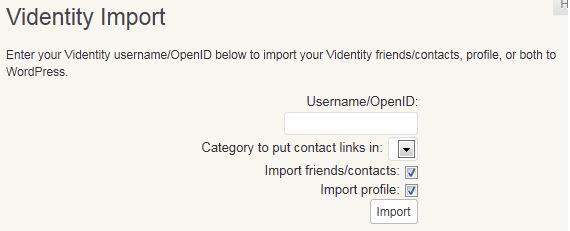 Preview of Videntity Plugin Options to import your Videntity Friends, Contacts & Profile
Save Microformats
Are you a member of Technorati and used to publish the Microformats through Technorati Feeds? Yes then this plugin is especially crafted for you. Save Microformats allows the visitors to save the Microformats posted through Technorati Feeds. You just have to add the following codes to display hCard or hCal.
For hCard – <!–save-hcard–>
For hCal – <!–save-hcal–>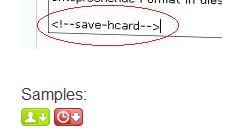 Preview of Save hCard & Save hCal buttons generated through Save Microformats Plugin
hNews for WordPress
This plugin adds the Microformats to the posts & pages for storing information through hNews. It also has an inbuilt Kubrik theme with hNews fields. You can check its page.php and single.php files to know more about its working.
Writing reviews on gadgets, products, services or other things then hReview Microformats can perform an awesome job for you by taking attention of major search engines. You can install hReview WordPress Plugin to implement hReview Microformats in your WordPress Website.
Are you using WordPress to run a blog for writing recipes? Then you will just say awesome for this Microformats plugin – hRecipe. It will add Microformats with your recipe and gives you a user-friendly way to write recipes. You just have to write the recipes and Google Recipe Search will automatically rank your Website to increase your priority in its SERPs.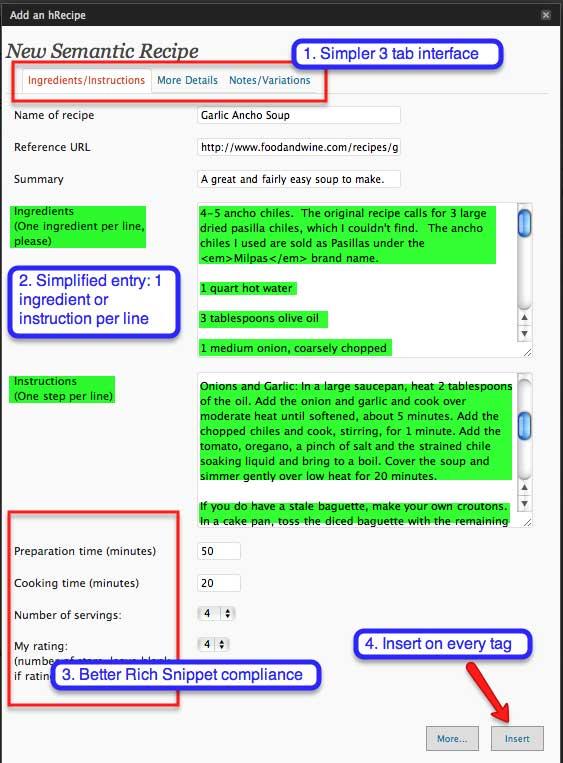 Preview of Adding a Recipe through hRecipe (Courtesy: WordPress Plugin Repository)
You can install this plugin to enable the visitors or customers provide their valuable user generated content like reviews, testimonials and feedback of your or others' services. WP Customer Reviews also add Microformats like hReview-aggregate, hReview-Business, hReview-Product, Business hCard and others to these reviews. You will also get the option to moderate the submissions before they get published.

Preview of options to control the Customer Reviews
In fact, Connections is a quite simple Directory Manager for WordPress. You can use it to create an Address Book, Business Directory, Staff Directory, Church Directory and so on. It makes use of hCard to output the entries and allow members to download the vCard or import it into an email.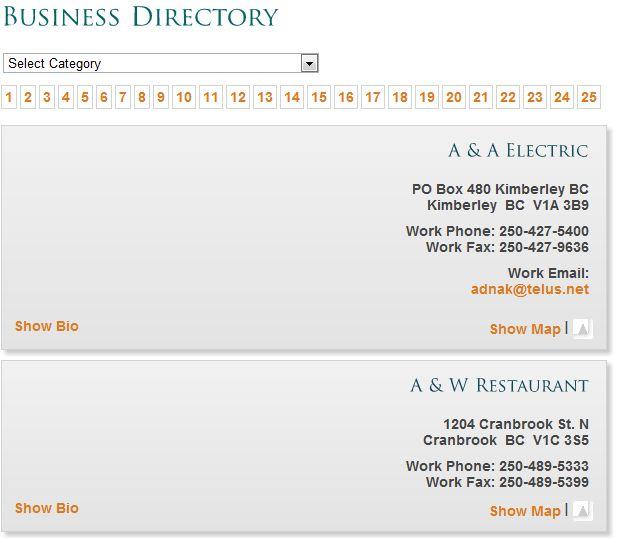 Preview of Business Directory created through Connections Plugin (Courtesy: CranBrookChamber)
Ontos Feeder
If you want to add some licensed content from a trusted third-party provider at your Website, then Ontos News Portal is available to help you. You can install Microformats-enabled Ontos Feeder Plugin and integrate the Ontos Semantic API in it. After this, you will notice 'Get Tags!' button in the Editor. You can write some text and click this button to get additional information in a separate widget named 'Ontos Feeder Frame' on your post.
Preview of Ontos Feeder Working within Post Editor
Conclusion
Microformats are being the new ME on online world. You can use them not only to increase interactions with your visitors but to also rank better in search engines. Make use of above plugins to easily integrate the Microformats in your WordPress Website. We invite our readers to provide their valuable feedback through comments about Microformats and its plugins for WordPress.