An Ultimate Checklist To Make Your Twitter Profile Exceptional [Infographic]
July 14th, 2022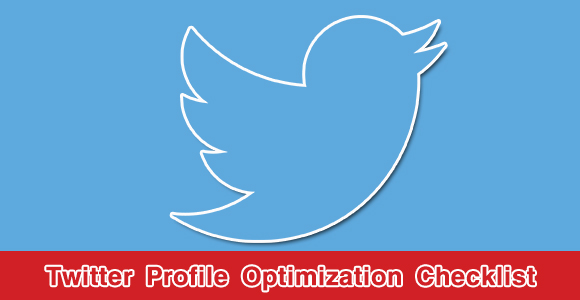 There's no doubt that people come across the Twitter for latest trends, news, entertainment, tips, and of course for connecting with people and socializing their brand. A recent study revealed that this fastest growing network now has over 241 million monthly active users, in which 184 million are monthly active mobile users, sending over 500 million tweets per day. This demonstrates that how Twitter is going to be an overwhelming social network to tackle.
When the word "Twitter" comes in your mind, you might surely think about your Twitter profile. It's the only one thing that represents you and your reputation on Twitter, and tell people who you really are. Additionally, it plays a vital role in determining whether someone will follow you or not. Therefore, optimizing your twitter profile is incredibly important to stand out against the crowd.
From the business point of view, Twitter can be an effective marketing tool to promote your brand, generate new leads and sales, interact with your customers, and driving traffic to your business. So before you dive in Twitter marketing campaigns or paying thousands of dollars to promote a Tweet, just make sure that your company's Twitter profile is well-optimized for Twitter's search engine.
To help you optimize your Twitter profile and make it stand out, we've created an infographic that will explore some of the best practices you should follow to make your twitter profile exceptional. Hope, this checklist of best Twitter practices will help you develop an effective Twitter marketing strategy, get the most out of your digital marketing efforts, and achieve the results you want.