9+ Super Useful WordPress Gutenberg Plugins for 2022
September 19th, 2023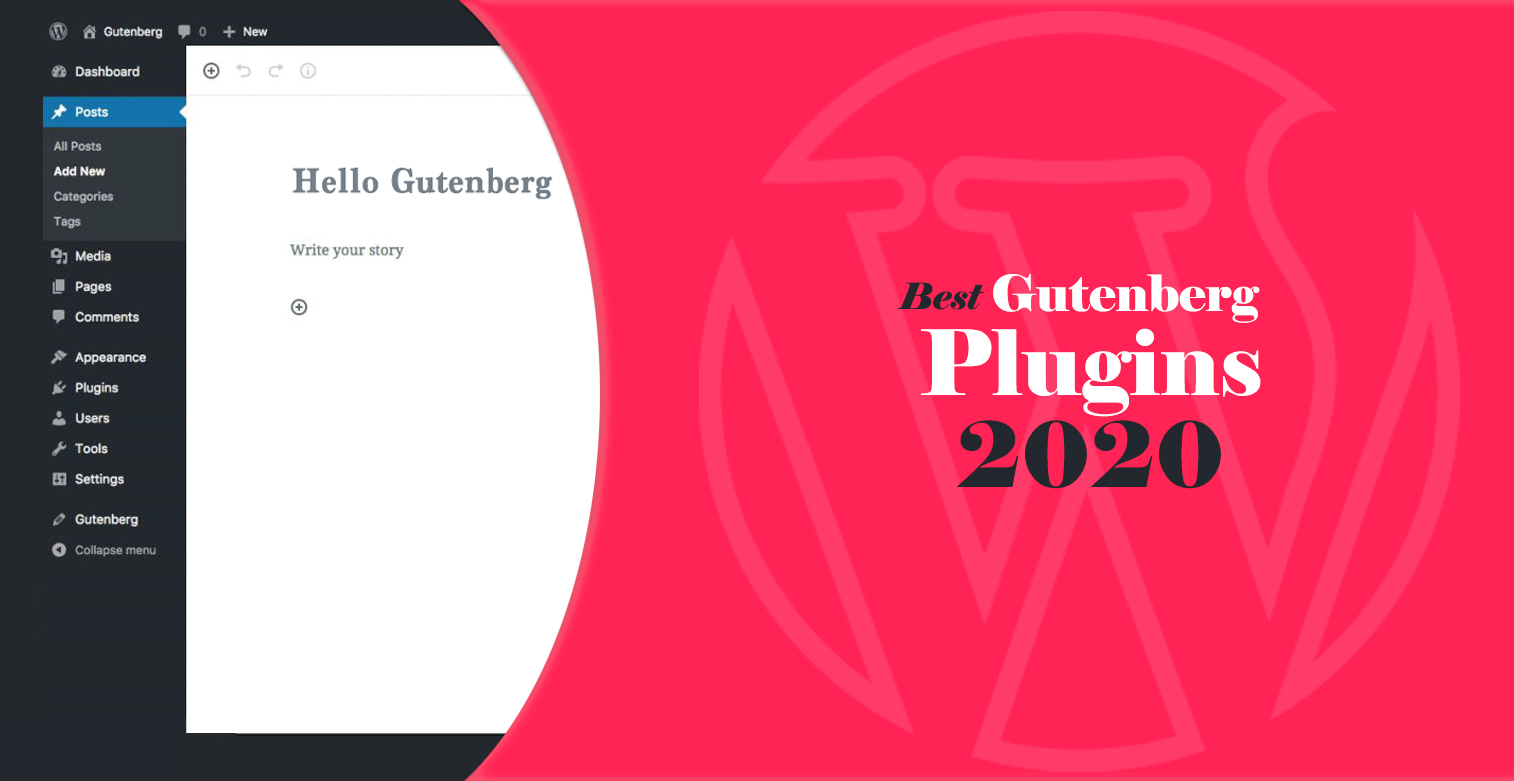 Since its release back in 2003, WordPress has evolved from a simple blog publishing platform to a full-fledged CMS which today powers over 35% of all websites on the Internet. However, if we talk about the most recent and biggest change made to the CMS, it is undoubtedly the addition of the brand-new Gutenberg editor.
Introduced in WordPress 5.0, Gutenberg, the new default editor of the CMS, replaces the previous TinyMCE editor to enhance the overall content editing experience through Blocks. Blocks can be anything from Paragraphs to Shortcodes and they allow you to create and edit content in the same way you do with third-party page builders like Divi and Elementor.
Although Gutenberg offers you a multitude of Blocks out of the box, there might be instances when you're not satisfied with default Blocks and want to add more Blocks to the new WordPress editor. In such a situation, WordPress Gutenberg Plugins comes in handy.
So, without further ado, let's get familiar with some of the best and most popular WordPress Gutenberg plugins that you can use to extend the capabilities of the new WordPress editor!
#Block Lab
Backed by an intuitive WordPress Admin interface, Block Lab offers you a simple templating system to help you easily build custom Gutenberg blocks within only a couple of minutes. To create a custom Block with this exceptionally powerful WordPress Gutenberg plugin, all you need to do is add and configure a new block, build your block template and you're good to go. If you're an agency or freelancer, the plugin also offers a Pro version to take your custom blocks to the next level.
#Guteblock
With a unique and advanced collection of 30+ professionally designed blocks, Guteblock takes your Gutenberg experience to a whole new level. To make page building experience smoother and easier for users, this easy-to-use WordPress Gutenberg plugin adds all the essential custom blocks to Gutenberg's arsenal. In other words, Guteblock puts carefully curated blocks into a single plugin to make your website more stunning than ever.
#Qubely
Supremely crafted by WordPress experts at Themeum, Qubely is one of the most popular and widely used WordPress Gutenberg plugins to enhance your content editing experience. It offers a huge collection of highly-interactive Blocks that are fully responsive, super-fast, and designed to let you update your content in real-time with just a few clicks. Trusted by thousands of designers, developers, and entrepreneurs, Qubely starts where Gutenberg itself stops.
#Stackable
With a beautiful collection of 23 ready-to-use, feature-rich custom blocks, Stackable changes the way you use the Gutenberg editor. No matter if you're a designer, developer, merchant, or blogger, you can create highly versatile and usable blocks very smoothly with this free WordPress Gutenberg plugin. You can even customize the Stackable blocks to fit your vision. Best of all, you can either combine the created blocks with other existing blocks or use them as a stand-alone section.
#Kioken Blocks
Kioken Blocks is a free WordPress Gutenberg plugin with a fantastic suite of 17+ professionally designed and technically advanced blocks that not only maximize your productivity but also give you complete freedom over your creative process. Within only a couple of minutes, you can create a beautiful, responsive WordPress site with this insanely versatile and user-friendly Gutenberg plugin. There is no coding required and there are no limits to what you can do with Kioken Blocks.
#Otter Blocks
Created by the team at ThemeIsle, Otter Blocks is a lightweight and intuitive WordPress Gutenberg plugin to bring additional Gutenberg blocks to your site. It comes with dozens of Gutenberg blocks to help you create complex pages for a variety of sites, including eCommerce, corporate, social media, blog and more. Moreover, aside from the Gutenberg blocks, Otter Blocks also offers a beautiful library of pre-built templates that are fully compatible with the Gutenberg editor, can be imported via a single click and can be customized with no effort.
#Block Gallery
Built by WordPress experts at GoDaddy, Block Gallery is a suite of highly interactive and intuitive Gutenberg blocks, built specifically for artists, writers, photographers, and content marketers. Being the smartest and most powerful Gutenberg gallery plugin, it offers you an unmatched drag and drop gallery building experience backed by speed and ease of use. With Block Gallery, you can even instantly swap your galleries with just a single click of the mouse. Isn't it awesome?
#Ultimate Blocks
Ultimate Blocks is another popular WordPress Gutenberg plugin for bloggers and digital marketers to help them create better and more engaging content for their WordPress sites. The plugin currently offers 18+ custom Gutenberg blocks that are SEO-friendly and well-optimized for speed. Ultimate Blocks has two types of schemas, FAQ, and Review, and offer you a Blocks Manager using which you can enable or disable individual blocks to keep your WordPress site lightweight and fast.
#Atomic Blocks
Atomic Blocks offers you a collection of beautiful, page-building blocks to help you effortlessly build any kind of website you want. From customizable buttons to adjustable spacer and divider, this easy to use WordPress Gutenberg plugin comes packed with everything to empower you to build your dream website in minutes. Additionally, Atomic Blocks offer a library of pre-designed sections and layouts to help you have a block-based WordPress site up and running in minutes.
Apart from the above-listed WordPress Gutenberg plugins, you can also give CoBlocks and Advanced Gutenberg a try to enhance the functionality of the new WordPress editor.
Hopefully, you'd find this article valuable and informative. In case you're looking for a reliable partner to manually create a custom WordPress Gutenberg Block, feel free to hire dedicated WordPress Developers from WordPressIntegration.