12+ Best WordPress Migration Plugins to Safely Move Your Site
October 3rd, 2023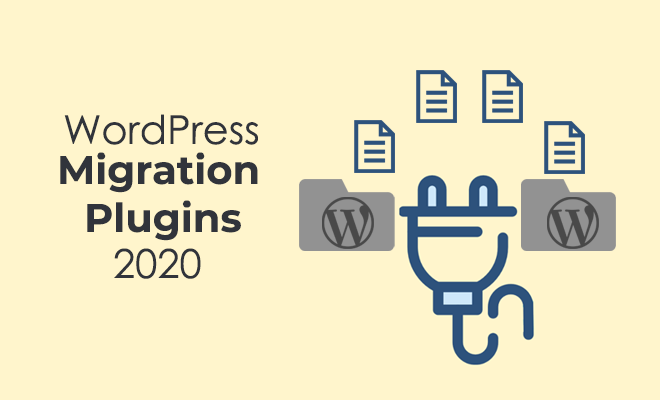 WordPress is incredibly easy to install, but if you want to move your existing site to a new domain or server, it can prove to be a massive headache. There are a ton of things that you need to move carefully, including the database, files, plugins, and theme. Most importantly, you'll want to preserve your site's SEO and minimize downtime, so your users don't see a broken website.
While you can always choose to migrate your WordPress site manually, it's not recommended unless you are technically proficient enough or hire a WordPress migration expert to do it. Manual migration is very time consuming, and the process involves several technical steps that need to be completed to ensure success.
To save you from trouble, WordPress offers you several handy plugins to make the migration process smooth and straightforward!
Why Do You Need to Migrate Your WordPress Site?
Most first-time WordPress users choose low-cost hosting services with only the essential features to set up their site. However, as the site and its traffic grow, they need to switch to a better hosting provider with more features.
Another reason is when you move your WordPress site from a subdomain to the root domain. You can also choose to migrate your existing WordPress site to a new domain for some reason.
Finally, if you're a professional WordPress developer creating sites for clients on your server, you'll need to migrate the project to the client's server once the job is done. You may also launch your site and move it to Live from the local staging server. The reasons are many!
What to Look for in a Migration Plugin?
Before diving into the list of the best WordPress migration plugins, let's go over what you should look for in a plugin to ensure your pick is the right one. A few things you should consider are:
High Ratings
Positive Reviews
Active Support
Update Frequency
Desired Functionality
The Best WordPress Migration Plugins 2020
Now let's dive straight into the list of top 12 free and premium WordPress migration plugins that we've handpicked based on features and usability: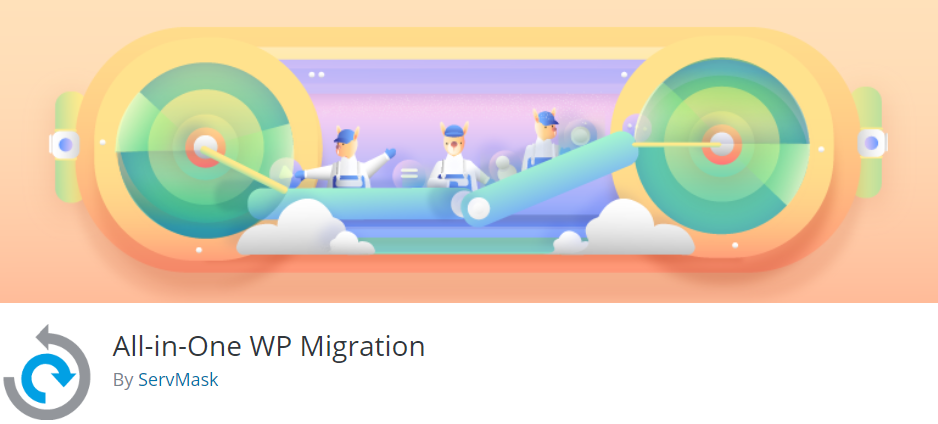 All-in-One WP Migration is a free WordPress migration plugin with premium extensions, which is explicitly designed to help you migrate your site to a new server or domain name. The plugin conveniently exports your WordPress site (themes, plugins, media files, and database) and offers a drag and drop interface to upload your site to a new location. The free version allows you to move sites up to 512MB in size.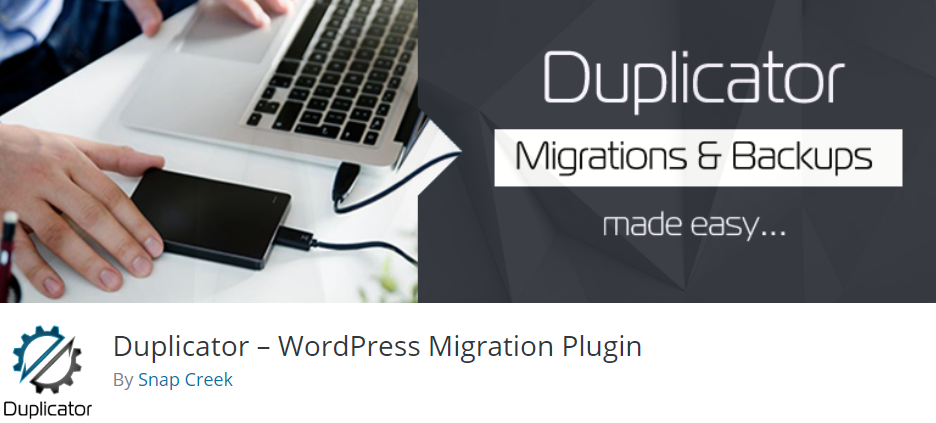 Duplicator is another popular WordPress migration plugin available in both a free and premium version. It allows you to create a copy of your site, which you can install on a new location with minimum possible downtime. You can even pull down a live site to the local environment for further development. The free version works great for small to medium WordPress sites.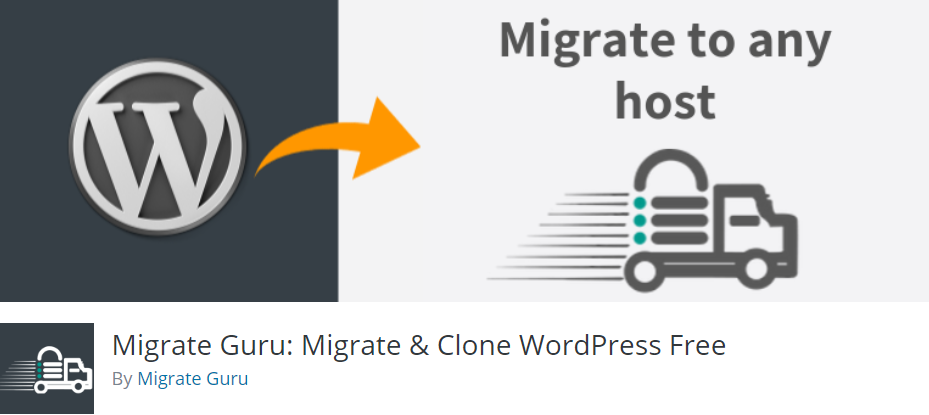 Powered by BlogVault, Migrate Guru claims to be the fastest WordPress migration plugin with up to 80% faster than other plugins in the market. Since it is built specifically to simplify complex WordPress migrations, it works like a charm for multisite networks and allows you to move websites with a size of up to 200 GB. Migrate Guru is 100% free and doesn't require any additional paid add-ons to work.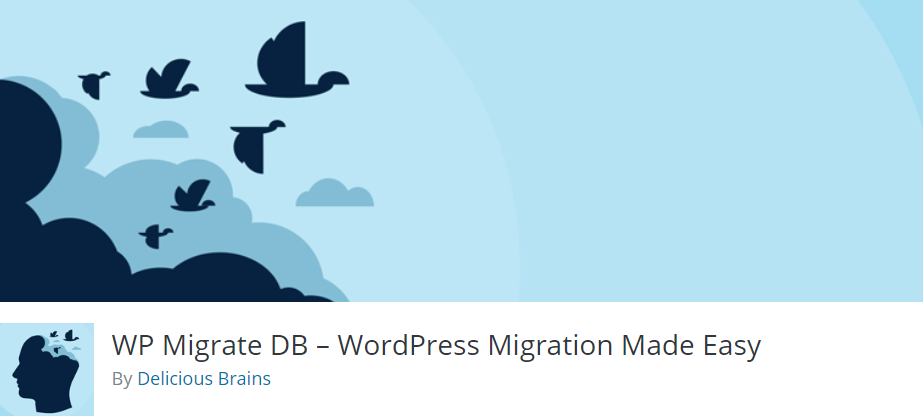 WP Migrate DB takes a different approach to migrate your WordPress site as compared to another plugin is this list. Instead of exporting files and creating a package, it exports a database of your website to your local machine as an SQL file. You can then import the same into your new database using an FTP or tool like phpMyAdmin. A premium version of the plugin with more features is also available.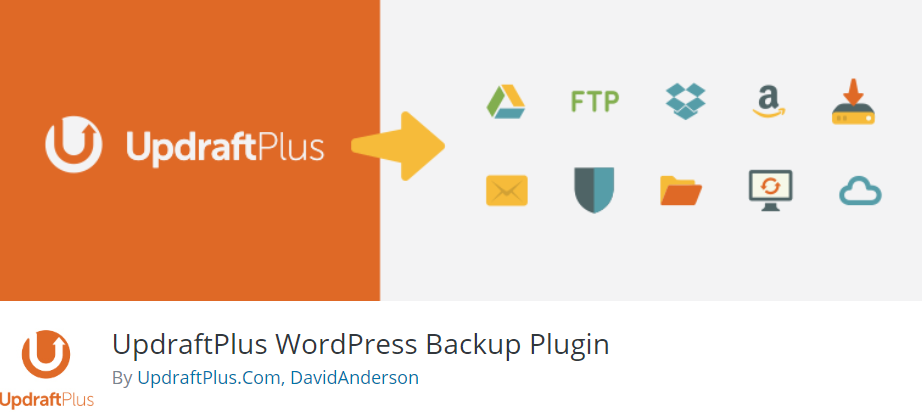 UpdraftPlus Migrator, a premium add-on of the UpdraftPlus backup plugin, provides you the easiest way to migrate a WordPress site. If you're migrating from one host to another with the same domain, you can stick to the free version of UpdraftPlus. Just take a backup and restore it to your new server. However, if you're changing the website's URL, then you'll need to buy the premium Migrator extension.
Similar to UpdraftPlus, BackupBuddy is primarily a WordPress backup and restore plugin, but it also offers a complete solution for all your migration related needs. Whether you want to migrate your existing WordPress site to a different URL or move it to another host, BackupBuddy can handle everything. Unfortunately, there is no free version available for BackupBuddy!
Vaultpress is a renowned name in the WordPress space, not just because it's a super useful backup, security, and migration plugin, but also because it's developed and owned by Automattic – the parent company of WordPress. Previously sold as a separate product, VaultPress is now part of the popular Jetpack plugin, allowing you to migrate your WordPress sites with ease. VaultPress only has premium plans and can only be used alongside JetPack.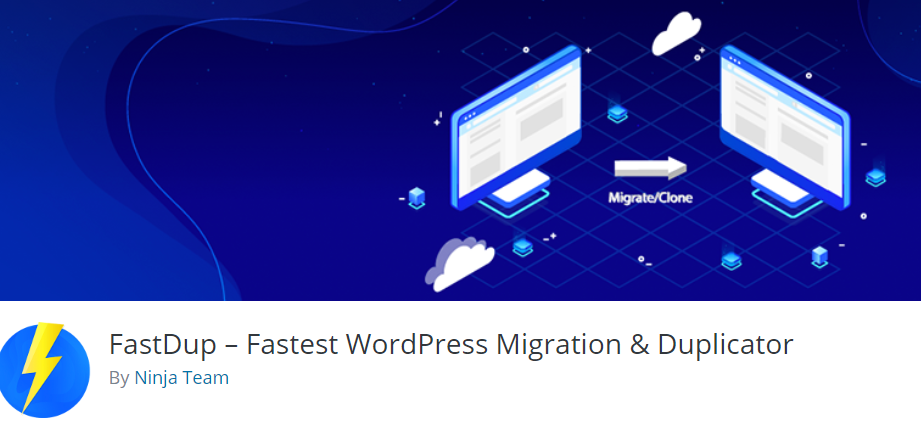 If you're looking for a lightweight and fast WordPress migration plugin with a clean and easy-to-navigate user interface, FastDup is a perfect choice for you. It reduces the number of steps involved in the cloning and offers several convenient features to speed up the migration process. With just a few clicks of the mouse, you can choose to create a full site or database-only backup. FastDup is free to use!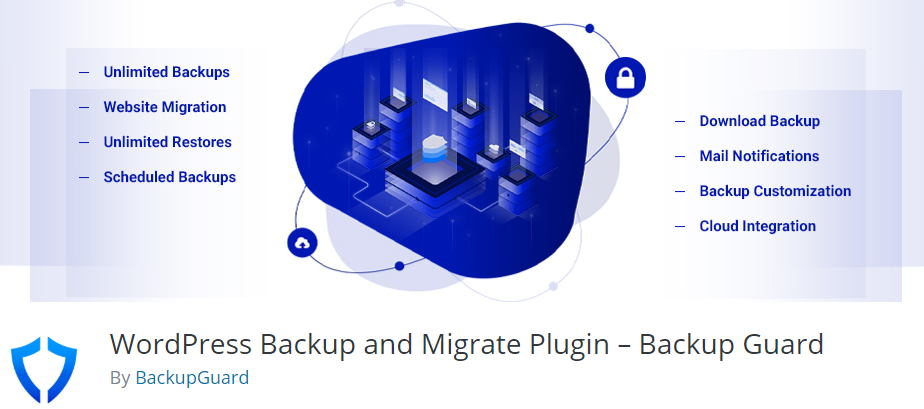 While not so popular as other WordPress migration plugins, Backup Guard comes with an impressive feature set and is probably the most full-fledged plugin to efficiently handle backups, migrations, and file restoration. Like UpdraftPlus Migrator, Backup Guard free version allows you to migrate your website only if there is no change in the domain name or the Database prefix. In case there is any change, you'll have to upgrade to Pro for leveraging the migration feature.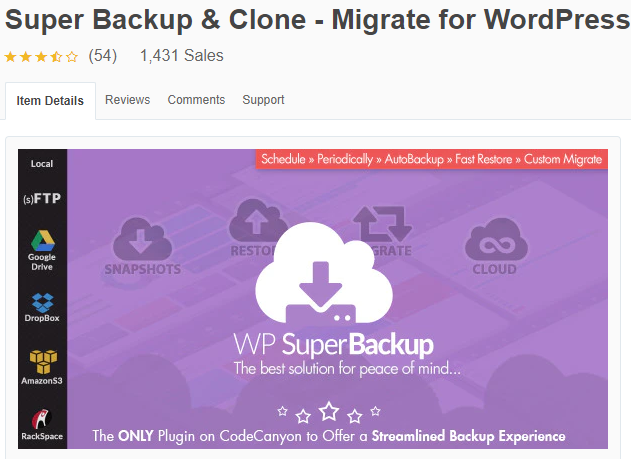 Super Backup & Clone is easy to set up and use WordPress migration plugin with intelligent features like automatic backups and instance migration. Equipped with an ultra-quick panel, it allows multisite to multisite, multisite to a single site, and single site to multisite migration. Super Backup & Clone is an affordable premium WordPress migration plugin that is only sold on CodeCanyon.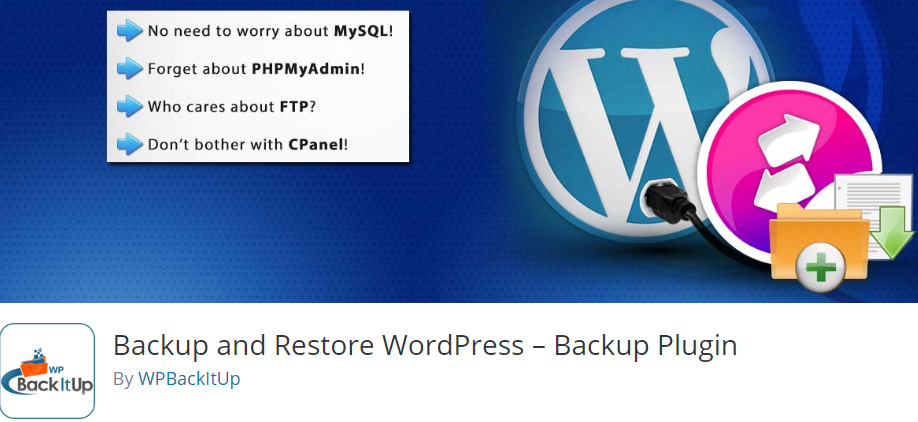 WPBackItUp is one of the most user-friendly WordPress migration plugins you can use to migrate your site to a different domain, host, or table prefix. You can use it to perform simple migrations with no complex codes and FTP access. Available in both free and premium versions, the plugin doesn't even require a cPanel, MySQL, or any technical knowledge. If you're a newbie who wants to accomplish simple, secure migrations, WPBackItUp is worth trying out.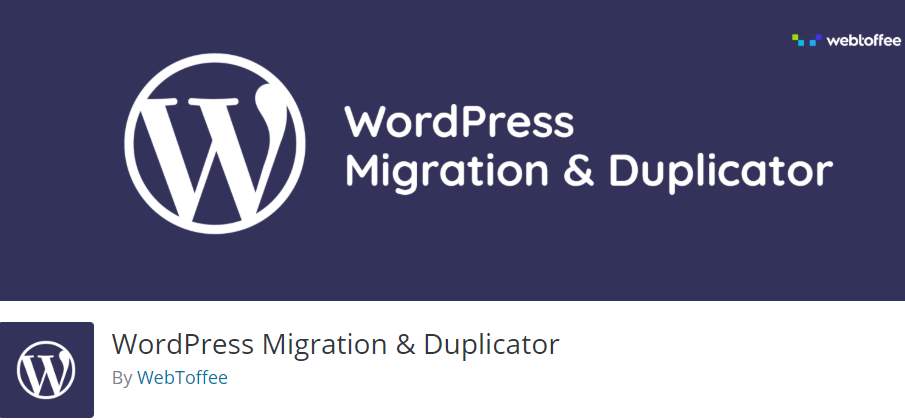 WordPress Migration and Duplicator is an all-in-one WordPress migration plugin through which you can move your entire website without any hassle. With a single click of the mouse, you can export your WordPress website media files, themes, and plugins and import them into a new location. The plugin is free and supports later versions of PHP, MySQL, and MySQLi to resolve any complexities that may arise during migration.
Host-Specific Migration Plugins
Sometimes you don't even need a WordPress migration plugin. Nowadays, several renowned WordPress hosts offer their own plugins to help migrate your site to their servers. A few examples include:
Finally, there you have it, 12+ super plugins for all kinds of migrations. Depending on your tech-savviness and exact needs, choose the one that suits you more than the others!