The 20 Best WordPress Security Plugins for Your Site in 2021
October 10th, 2023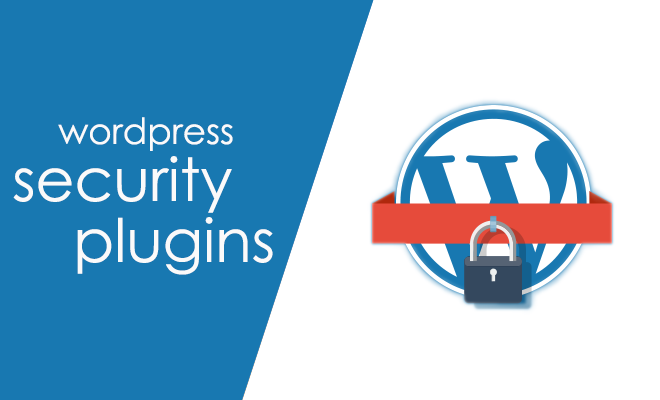 On average, hackers break into more than 30,000 websites every day, and many of these are WordPress-powered websites with no essential security measures in place. Since WordPress remains on top of the list of the most popular content management systems and powers nearly 42% of the web, the platform has always been a constant target for hackers. But there's no need to panic!
When you're trying to protect your WordPress site from hackers, the very first step you can take is using the best WordPress security plugins. Even though WordPress security goes far beyond just plugins, they're still an essential tool for protecting your website from various security threats.
In This Article:
Can WordPress be Hacked?
The truth is that WordPress is a pretty secure CMS that is audited regularly by a troupe of 50+ security experts, including lead developers and researchers. Whenever a new vulnerability is discovered, the team releases patches and updates. Yet, nothing can ever be 100% safe, and WordPress is no exception!
According to an infographic, the most common entry points for WordPress sites are:
41% through hosting vulnerabilities
29% via an insecure theme
22% via a vulnerable plugin
8% because of weak passwords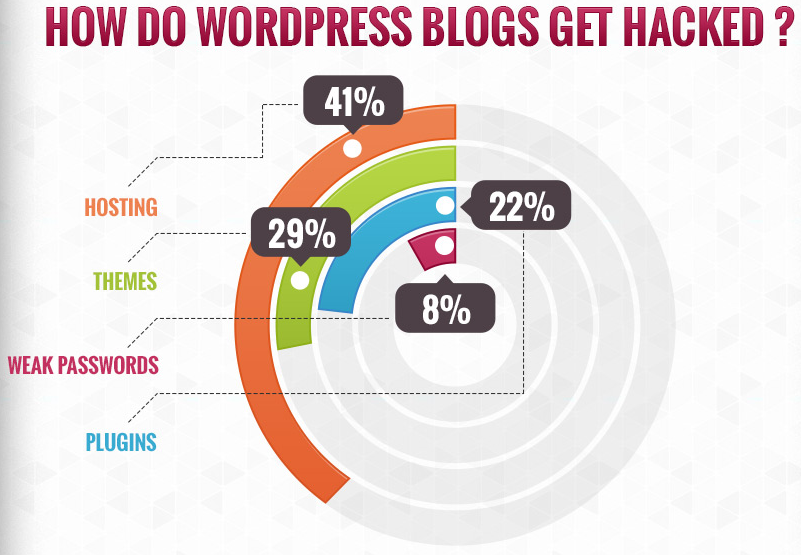 Thus even though the WordPress core is very secure, the use of third-party themes, plugins, and services makes your site vulnerable to hacking attempts. However, using at least one WordPress security plugin, you can protect your site from malware, brute force attacks, and hackers.
The Most Common Types of WordPress Cyber Attacks
So, what could happen if you don't take WordPress security seriously and do nothing to secure your site? As you may already know, a lot. The most common types of cyberattacks on WordPress sites are:
Brute-Force Login Attempts Brute Force Attacks on the login area
Distributed Denial-of-Service (DDoS) Attacks
Cross-Site Scripting (XSS)
Database Injections
Backdoors
Phishing
Hotlinking
Defacements
Ransomware
Malvertising
Malicious Redirects
Manual attacks, typically on WordPress eCommerce websites
Again, all these cyber attacks occur due to security loopholes in third-party themes, plugins, and services. They may also happen if you use an outdated version of WordPress and PHP.
What Happens When Your WordPress Site Gets Hacked?
A security breach on your WordPress site can cause severe damage to your online business, including but not limited to:
Hackers can steal or hostage your data
You can lose access to your website's admin area
Hackers can use your website to distribute malicious code to irrelevant users
Theft of confidential information and data belonging to your customers
A surge in the number of errors on your website. The most common ones are WordPress 404 Errors, Error Establishing a Database Connection, Parse Error: Syntax Error Unexpected, 503 Service Unavailable Error, and WordPress White Screen of Death Error.
Your website can be destroyed or defaced, leading to ruin your brand's reputation and crash in SEO rankings
Instant loss of revenue and customer trust
Finally, Google might even blacklist you for these offenses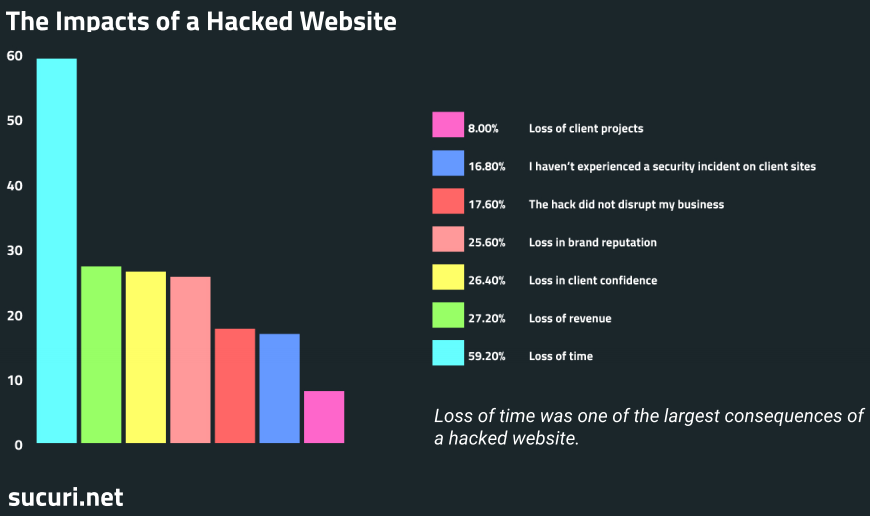 So if your site is in any way crucial to run your online business, then securing it should be your topmost priority.
The Best WordPress Security Plugins 2021
With so many WordPress security plugins out there, choosing the right ones can sometimes be challenging. To simplify the selection process, we have researched and gathered the list of the best WordPress security plugins to guard your site from online threats. So let's defend your site from online threats:
#All-in-one WordPress Security and Firewall Plugins
These plugins provide almost all the security features and functionalities to add an extra layer of security to your WordPress site. They may have similarities but are very effective for your site: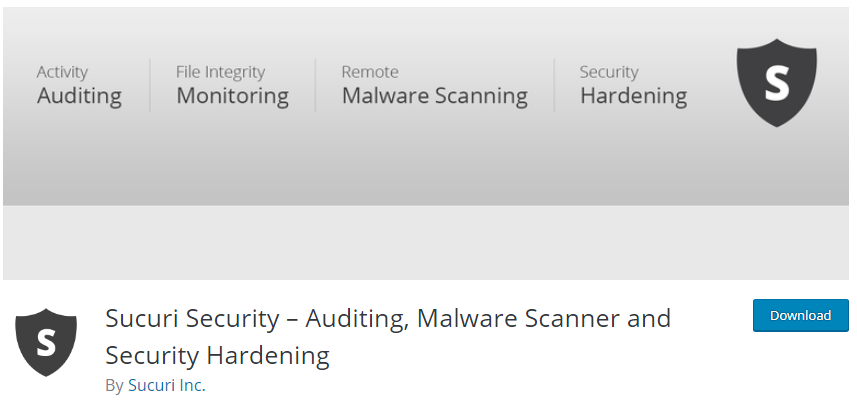 With over 800,000+ active installations, Sucuri Security is one of the most popular and comprehensive WordPress security plugins. It's a cloud-based security platform that audits, scans, monitors, and protects your site against hacks, malware, malware and DDoS attacks, and other threats.
What Stands Out?
Blacklist Removal Request
Web Application Firewall (WAF) Protection
Incident Response/Hack Removal
Repair SEO Spam
Prevent Future Attacks
Price: Freemium with premium plans starting at $199.99/year per site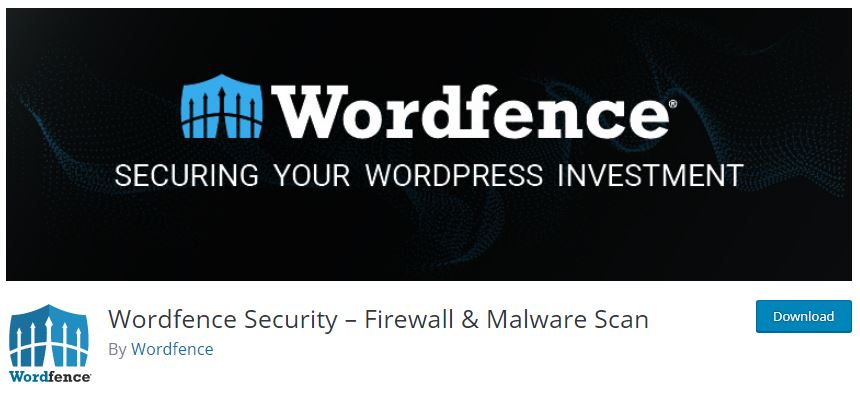 Wordfence Security is one of the most downloaded WordPress security plugins with 4+ million active installs to date. Like Sucuri, it is also an all-inclusive security plugin with a malware scanner and an endpoint firewall built from the ground up to protect WordPress. The free version is powerful enough for securing small WordPress sites.
What Stands Out?
Live Traffic Monitoring
Threat Defense Feed
Two-Factor Authentication
WordPress Endpoint Firewall
Real-time Malware Signature Update
Wordfence Country Blocking
Price: Freemium with Pro version starts from $99/year per site.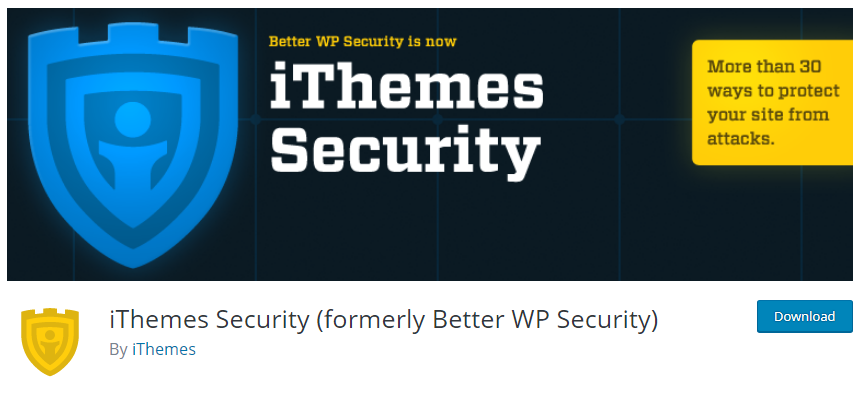 Formerly known as Better WP Security, iThemes Security offers you over 30+ ways to harden the security of your WordPress sites. Unlike the previous two plugins that focus the firewall, malware detection, and cleaning, it emphasizes obsolete software, weak passwords, and plugin vulnerabilities.
What Stands Out?
File Change Detection
404 Errors Detection
Strong Password Enforcement
Scheduled Database Backups
Passwordless Logins
Price: Freemium with Pro version starts from $80/year per site.
All In One WP Security & Firewall: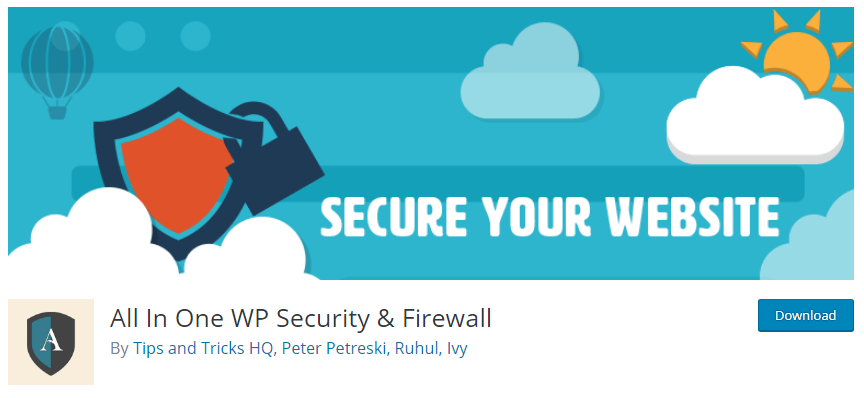 As one of the lesser-known yet most feature-packed free WordPress security plugins, All In One WP Security & Firewall comes with a highly visual user interface. Using the plugin, you can audit your website for security vulnerabilities, monitor threats, and add an extra coating of security through its basic website-level firewall.
What Stands Out?
Security Points Score System
Password Strength Tool
Comment Spam Prevention
File Change Detection Scanner
Login Lockdown Feature to Prevent Brute Force Attacks
Price: The plugin is 100% free without any upsells along the way.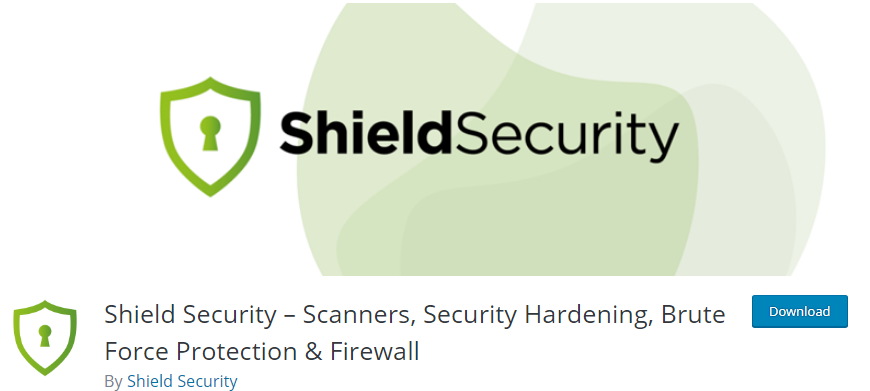 Shield Security is one of the simplest yet powerful WordPress security plugins with basic scanning, cleaning, and protection measures. The ultimate goal of this plugin is to set you free from repetitive and complicated security chores so that you can re-focus on the work you love to do. Additionally, it is one of the only WordPress security plugins that restrict access to its own settings.
What Stands Out?
Malware & WordPress Core File Scanner
Brute Force Protection
Two-Factor/Multi-Factor Login Authentication
Automatically Blocks Malicious URLs and Requests
Built-in Automatic Comment SPAM Protection
Price: Freemium with Pro version starting at $79/year per site.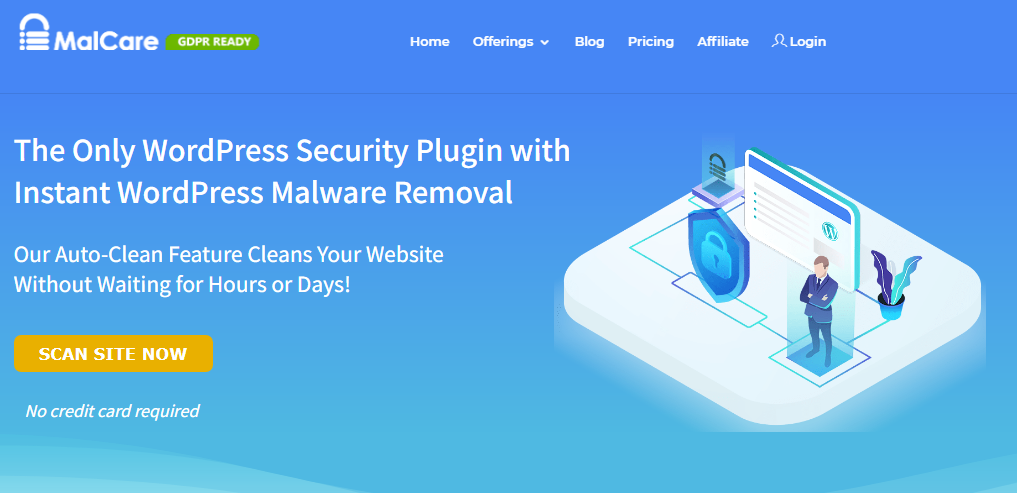 Next up, we have another most comprehensive and robust security plugin. MalCare not only auto-cleans a hacked website with a single click but also prevents future attacks. It is one of the best all-around WordPress security plugins, offering the fastest malware detection and removal. Additionally, since MalCare scans your website on its own servers, it doesn't put an unnecessary burden on your server resources.
What Stands Out?
One-Click Automatic Malware Removal
Real-time Threats Protection through Smart Firewall
Captcha-based Smart Login Protection
Tracks Smallest File Changes
Brute Force Attack Prevention
Price: Freemium with Pro version starts from $99/year per site.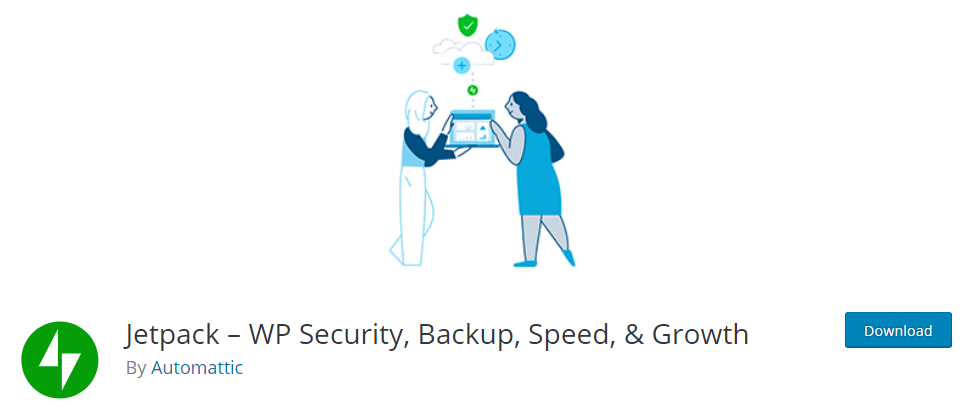 As a WordPress site owner, chances are you're already familiar with Jetpack. Made by the people from WordPress.com, Jetpack is like multiple plugins in one and covers only the basic security-specific features to get the job done for your WordPress site. Thankfully, every installation of WordPress comes preloaded with Jetpack!
What Stands Out?
Downtime Monitoring
Automated Plugin Updates
Brute Force Attack Protection
WordPress.com Secure Sign-On
Scan, Backup, and Anti-spam
Price: Freemium with Pro version starts from $16/month for one site.
#The Best WordPress Security Plugins for Beginners
If you're a WordPress beginner looking for WordPress security plugins with an easy to use interface, then you can try these options: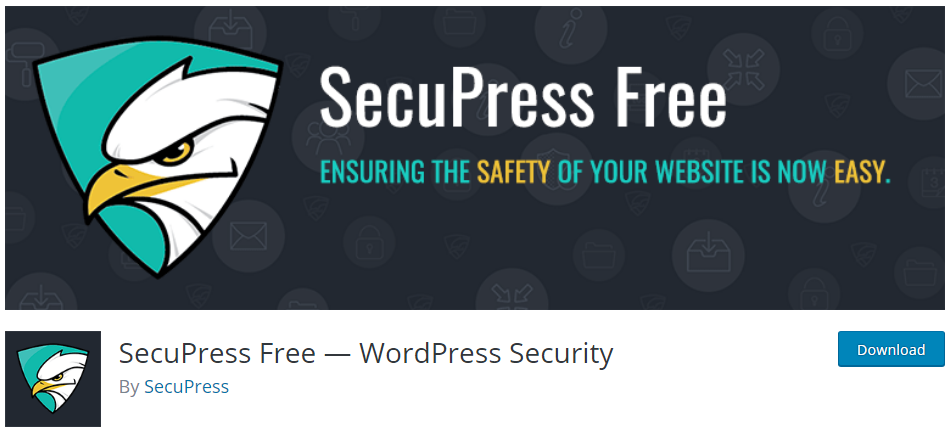 Although SecuPress is a new entrant in the market, it does everything you need to ensure the best possible security for your WordPress site. Whether it's detecting vulnerable plugins/themes or implementing anti brute force measures, you can do several tasks through a beautiful user interface.
Price: Freemium with premium versions start at $59/year per site.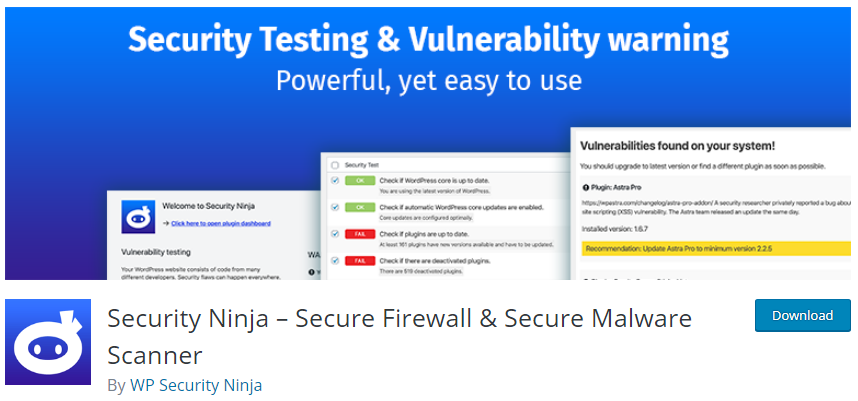 Security Ninja has been securing WordPress sites for over seven years but came into the limelight when the plugin moved to a freemium model. The plugin examines your website against a comprehensive 50+ security checklist and generates a report with suggestions on enhancing the security.
Price: Freemium with Pro version starts at $49/year per site.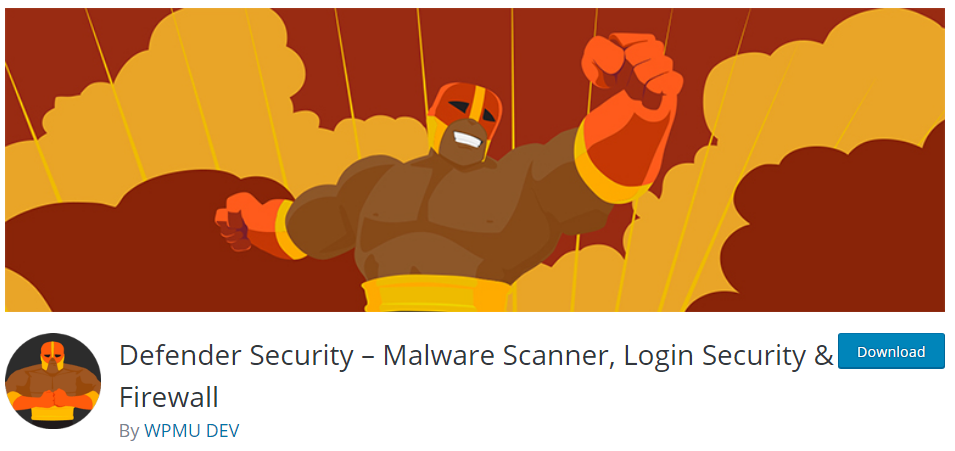 With no hideously complex settings, Defender makes layered WordPress security amazingly simple. It is developed by WPMU DEV and protects your site against Brute force attacks, cross-site scripting, SQL injections, and other hacks and vulnerabilities.
Price: Free
#Firewall WordPress Security Plugins
If the security plugin you're using doesn't offer a Firewall, you can use these plugins to add a rock-solid firewall to your WordPress site: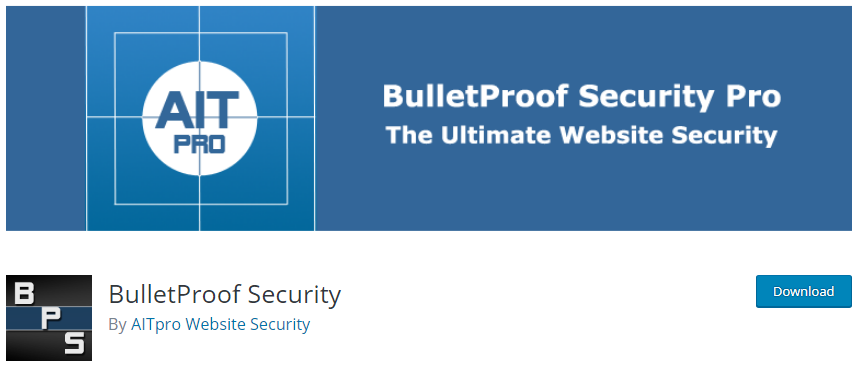 The BulletProof Security plugin scans the .htaccess file for malicious codes to protect your wp-admin and root website folders from attacks. Honestly, it is more suitable for advanced developers.
Price: Freemium with Pro version that costs $69.95 one time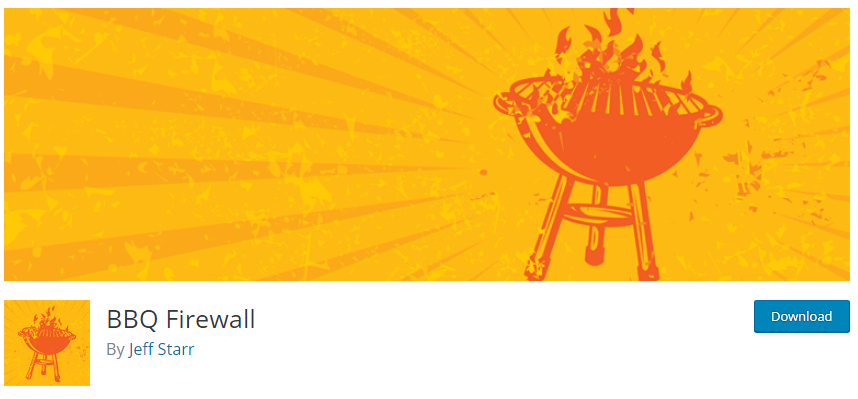 Block Bad Queries is a lightweight, super-fast plugin that adds a robust firewall to protect your WordPress site against a wide range of threats, including Brute Force Login Attacks.
Price: Freemium with Pro version starting from a one-time fee of $20 for one site.
#Spam Protection WordPress Security Plugins
If your plugin doesn't offer Anti-spam protection, say Goodbye to spam on your WordPress site with these plugins: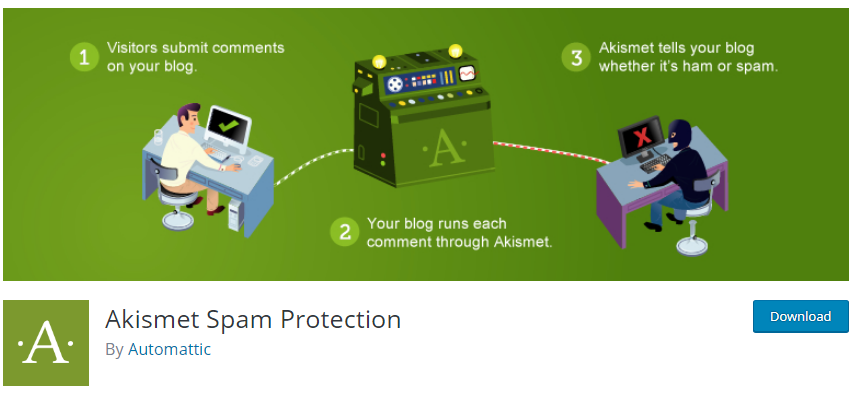 Used by millions of websites, Akismet fights against comment and trackback spam to prevent your WordPress site from publishing malicious content.
Price: Free for personal websites/blogs, and premium version starts from $10/month for professional or commercial sites and blogs.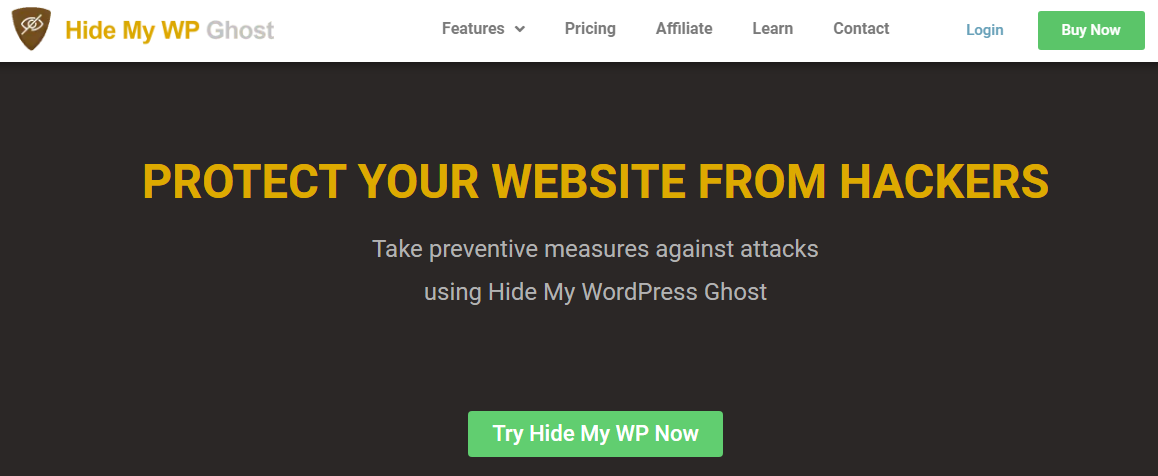 Hide My WP is a popular WordPress security plugin that protects your website against spammers, attackers, and theme detectors like BuiltWith and Wappalyzer.
Price: Starts at $24/year per website.
#WordPress Backup Plugins
Even if you have one of the best WordPress security plugins installed, you might lose all your website's data anytime due to some unfortunate reasons. In such cases, these backup plugins can prove handy to you: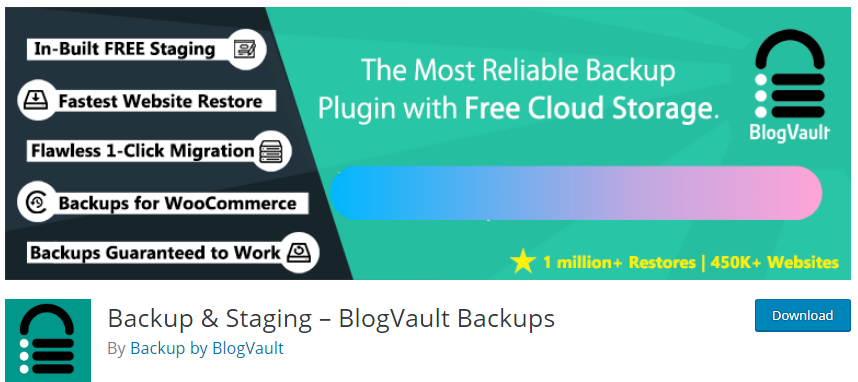 It is the most reliable incremental backup plugin that you can use to back up and secure your WordPress site. It comes with a free staging environment, offers cloud storage for free, and real-time WooCommerce backups.
Price: Offers a full 7-days free trial. Premium plans start from $7.4/month for one site.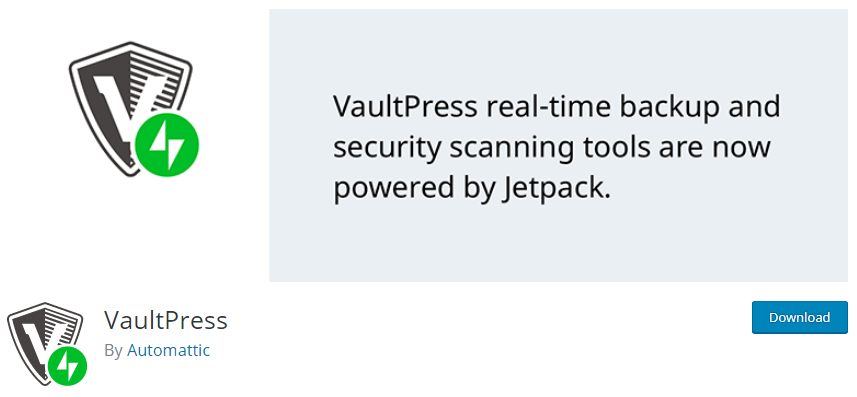 VaultPress is a subscription-based, real-time backup and security scanning plugin built by Automattic – the same company behind WordPress. Powered by Jetpack, it effortlessly backs up everything on your site.
Price: Starts from $16/month for one site.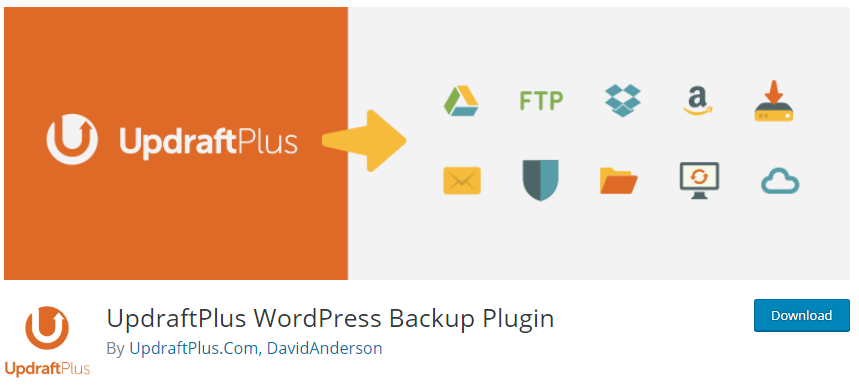 With over three million currently active installs, UpdraftPlus is a popular scheduled backup plugin that simplifies backups and restoration. Using this plugin, you can backup your database and files into the cloud and restore them with a single click!
Price: Starts from $42.00/year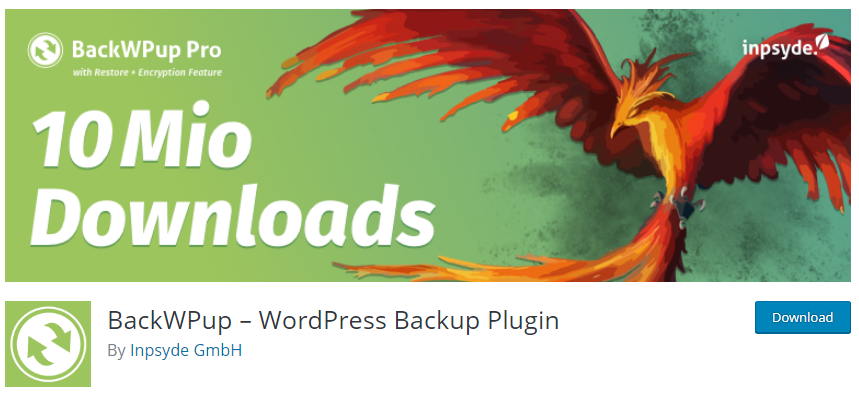 You can use BackWPup to backup your complete installation to an external backup service like S3, Dropbox, FTP, etc. Also, you'll be able to restore the entire site with a single backup .zip file.
Price: Starts from $69/year for one WordPress installation.
#Brute-Force Attack Security Plugins
These WordPress security plugins protect your site against brute force attacks. You can use them if your plugin doesn't offer functionality to limit login attempts: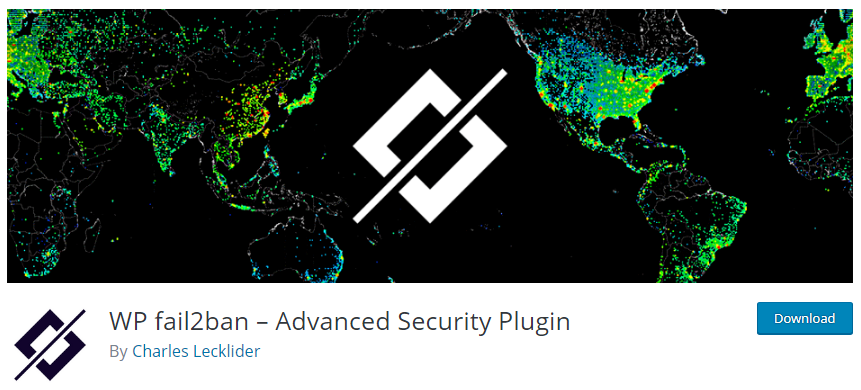 Unlike other security plugins, WP fail2ban logs all login attempts to the Syslog using LOG_AUTH and offers you both a soft (temporary) ban and a hard (permanent) ban.
Price: Free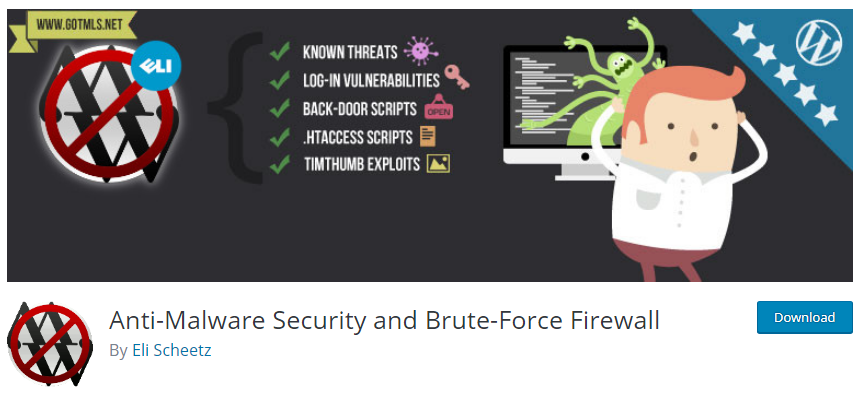 Anti-Malware Security protects your wp-login and XMLRPC against both Brute-Force and DDoS attacks. It essentially works like a Firewall to keep your site safe and secure.
Price: Free
Now you have them all in one place – the best WordPress security plugins. Remember, you don't need to install all of them. Instead, using one or two plugins from the list should serve your purpose. Having multiple plugins active can slow down your website and lead to bugs. So, install the ones you truly need!
What Makes a Great All-rounder WordPress Security Plugin?
Different security plugins offer various features and functionalities; hence it makes no sense to compare them. Ideally, an all-inclusive WordPress security plugin must provide you with a minimum of three essential services:
Scanning to check your website for malware
Cleaning to remove malicious codes found on your site
Protection to prevent future attacks
The ultimate purpose of using a security plugin is to leverage features that WordPress doesn't offer right out of the box. Hence, a comprehensive WordPress security plugin must deliver the following:
Website, file, and malware scanning
Website auditing
Active security monitoring
Blacklist monitoring
Site Firewalls
Post-hack actions
One-click security hardening
Brute force attack protection
DDoS mitigation
Unlimited malware removal
Two-factor authentication
Security notifications
To get these features, you can either use a single security plugin or try a combination of two or more plugins. Do whatever fits in your budget and suits you best!
Best Practices to Keep Your WordPress Site Secure
All of the WordPress security plugins mentioned above will keep your site locked uptight. Still, you should not rely only on security plugins to secure your website. Don't forget to take the most fundamental steps to harden the security of your WordPress site:
Keep the WordPress core, themes, and plugins up-to-date.
Use strong passwords for both WP Admin Dashboard and hosting account.
Install themes and plugins only from reputable developers/sources.
Backup your site regularly.
Limit login attempts.
Enable two-factor authentication.
Don't make any account username 'admin.'
Change the default WordPress login URL.
Implement a reCAPTCHA.
Install a firewall.
Enable SSL/HTTPS.
Enable auto-logout.
Limit WordPress user permissions.
Disable file editing in the WordPress dashboard.
Disable your xmlrpc.php file.
Change your database file prefix.
Conduct regular WordPress security scans.
These tips might seem overly simplistic, but following them will protect your WordPress site from most security issues.
What To Do If Your WordPress Site Is Hacked?
If your WordPress site gets hacked despite using a security plugin and implementing all the measures above, don't panic. Instead, stay calm and follow the steps given below:
Turn on maintenance mode on your site.
Locate the source of the breach and try to resolve it.
Reset access and permissions.
Change your site passwords.
Reinstall backup, themes, and plugins.
Ensure your website is not blacklisted by Google.
If you can't do anything, hire WordPress experts to diagnose the issue and restore your site.
Once the issue is fixed, be sure you follow the best practices above to eliminate the possibility of future attacks.
Conclusion

– Don't Take Security for Granted

Even though the WordPress core already has some security measures in place and the CMS offers a vast range of security plugins, you should never take the security of your site for granted. Since WordPress security is continually evolving, what keeps your site secure today probably won't do the trick after a few months. So, the best course of action you can take is installing one of the security plugins, following the best practices mentioned above, and staying alert.