Top 12 WordPress Multilingual Plugins & Themes for 2019
February 28th, 2020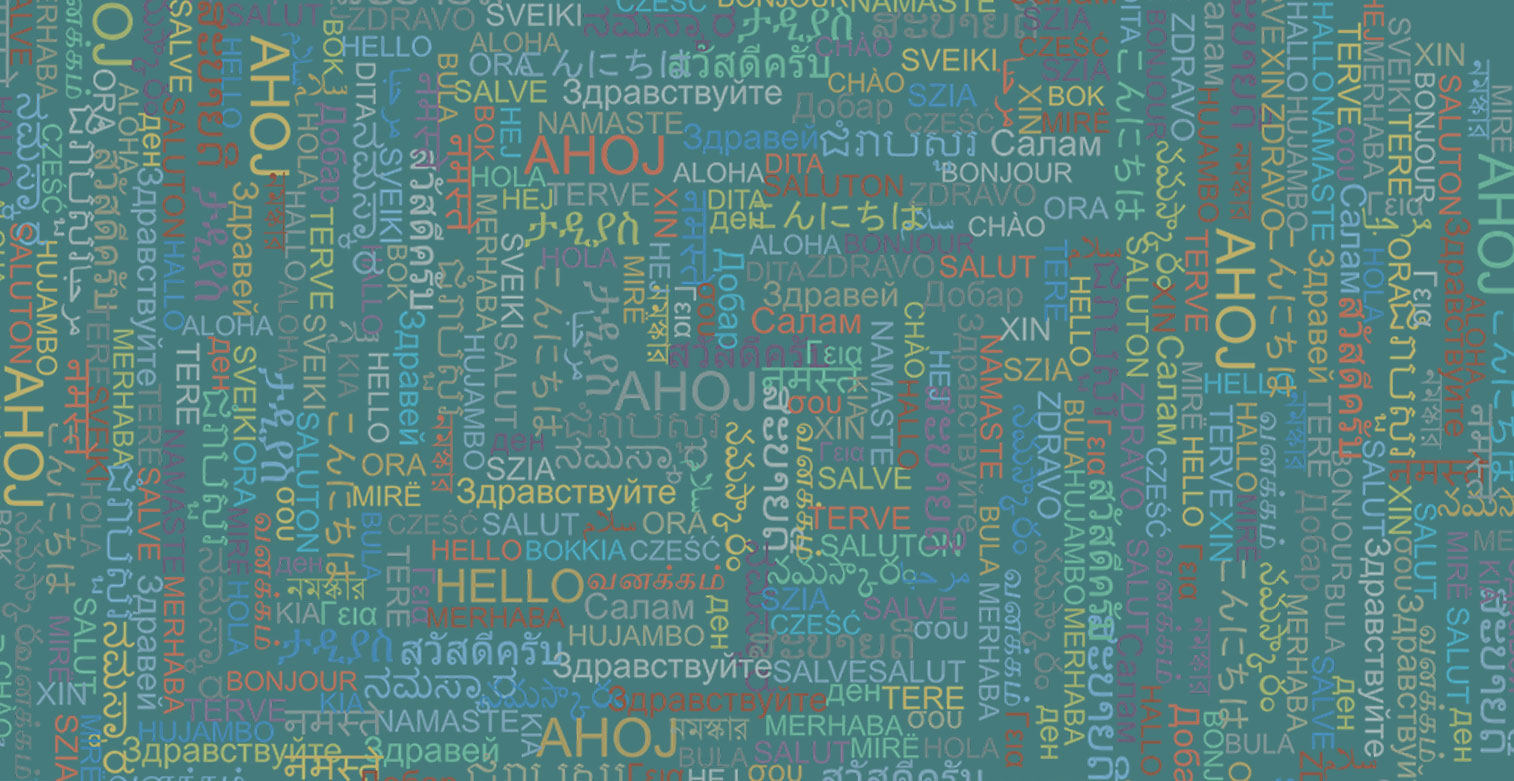 It is necessary for your website to be multilingual, especially if you get international visitors. For multilingual WordPress websites, several solutions have been developed. There are plugins created by the WordPress community to help you in creating a multilingual blog easily. Running a multilingual blog is all about making it available in multiple languages and allowing the plugin to switch between them.
Benefits of having a WordPress multilingual site
Imagine if you're able to expand your business without flattening your wallet. Sounds funny, but it ain't a joke. You can enhance your business prospects by creating a multilingual business website. There have been many instances where businesses have gained substantially from translating their website. Here are some of the chief reasons to have a website which has multilingual capacity:
#Saves money big-time:
With a multilingual WordPress website, you can expand the scope of your business by spending too less. A global marketing strategy seems like a great idea but can be very expensive. By adding translation capacity to your WordPress site, you can gain substantially. You only need the services of expert developers to get a multilingual site that not only looks amazing but also performs ably.
#Boost your sales:
Multiplying sales happens to be an important aspect of every business. In fact, it won't be erroneous to say that it is at the core of the heart of every business. By translating your website you can easily achieve the same. Several businesses have benefited immensely after making their websites multilingual. The reason is that customers usually make a purchase are seeing websites in their own language. So, multilingual websites can have a positive impact on your bottom line as well.
#Lure non-English audience with ease:
It is being observed that the majority of internet users across the globe don't want to browse websites in English. So, it is advisable not to make the do so or else you will be the loser. It is wrong to assume that majority of population across the world are comfortable with English disappointed. For example, only 39% of people speak English in France and there are countries where the percentage is even lower. Hence, a multilingual WordPress site is vital to lure overseas clients.
#Enhance SEO potential:
SEO is an integral part of all WordPress websites as it improves the site rankings on search engines. This also increases the visibility of website. Hence by enhancing the SEO potential of your WordPress site for different languages you can easily break into new markets. With multilingual SEO at your disposal, search engines such as Google will be in a better position to understand in which languages your pages are and to whom to target with particular languages.
Things to keep in mind while selecting WordPress multilingual themes and plugins
As they say, "first impression is the best impression". And this apples greatly to your multilingual WordPress or other websites as well. If your website fails to make an impact upon the visitors then you may lose potential traffic. That is where choosing the right multilingual plugins and themes for your WordPress website go a long way in multiplying the brand value of your business.
There are innumerable number of themes and plugins available for your WordPress site. So, it can be a bit daunting to select the appropriate one. To make the job easier for you here are some criteria you should consider before taking a final call on the WordPress themes and plugins.
#The Cost:
The money can be a huge factor while opting for plugins and themes, especially for start ups. There are paid and free highly customizable WordPress themes and plugins. It all depends on your requirement. In case you require only a functional website then why should you pay for themes and plugins unnecessarily. However, if you require a state-of-the-art website then premium variants of these can be considered. Hence, consider your requirements before loosening your purse strings.
#Reputation of the developer:
As discussed earlier WordPress themes and plugins are important in the smooth functioning of your website. So, it is better to opt for the offerings of a reputed developer. In case you opt for a lesser known then chances are high that your website might develop some snag or the other. In contrast, themes and plugins of renowned players are tested for quality and you can count on their assurance to a great extent. This prospect of running into any problems immediately upon installing and activating the theme and plugins is almost zilch.
#Avoid themes and plugins with unwanted features:
It is always best to opt for those plugins and themes which have only features that you require. However, if the theme and plugins have numerous features that you don't require then complications might arise. In case you feel that you don't require extra features, then simply opt out of such themes and plugins.
#Read reviews thoroughly:
Always make it a point to read the reviews of themes and plugins. A plugin or a theme that has good reviews has lesser chance of hampering the functioning of your website. It's natural for plugins and themes to have negative reviews, however, if they are invariably bad, then avoid those products like a plague. It is a must to read all the reviews rather only a few to get a clear idea on the themes and plugins.
Top 6 WordPress multilingual plugins
As for plugins, it eventually boils down to your needs. It is always advisable to select the plugins depending up on your requirement from a website. In this endeavour, we have provided six of the best plugins for you with which you can showcase your content in several languages.
Babble happens to be an open source and a fast plugin which can be freely downloaded from GitHub repository. The plugin is known to work faster than other plugins, and without much hassles. Post activating the same, enable the new language in the settings and then place the mouse or cursor on any page or post that you want to translate.
Translate WordPress with GTranslate depends on Google's translation service to decipher the 104 languages of the website. This makes your website accessible to close to 99% of the traffics. It utilizes automatic and human translations to get the job done. Post translation It makes the Google top frame invisible and it also offer the option of better translations.
This plugin is based on self-translate-only option. This implies that the person in charge of the translation part should have strong command over English to translate the content. In case, you are not good enough with your English then hire someone possessing similar skills. However, the plugin is quite user-friendly and this makes the Polylang ideal for anyone wanting to create and manage a multilingual website. And this comes free of cost.
Weglot Translate relies on the intuitive API to find content on your website, and translates it into one of 60 languages. The automatic translation has the primacy, but you can personally edit the same with the help of a Contextual Editor in your Weglot account. It is perfect for content heavy sites as it is possible to mark phrases as reviewed. This saves time by keeping duplication of translation at bay.
This is one of the famous WordPress multilingual plugins, that offers a full year of premium support. Through this you can develop multilingual sites quite easily. With WPML you can translate your pages, posts, create custom post types, and menus into any language of your desire. On the performance front, it is simply flawless and the plugin is very simple to manage and offers great degree of flexibility when to users.
Multilingual Press Pro stands for good performance. It also has the capability to include language links into WP navigation menus. The plugin can deal with 174 languages and can easily translate posts, pages, categories, tags, etc. It is very user-friendly and offers good flexibility as well.
TOP 6 Multilingual WordPress themes
In case you need to project your content on your website in multiple languages, there are some very good options in terms of WordPress themes. Given beneath are some of the best multilingual WordPress themes which are very convenient to use with lot of scope for customization.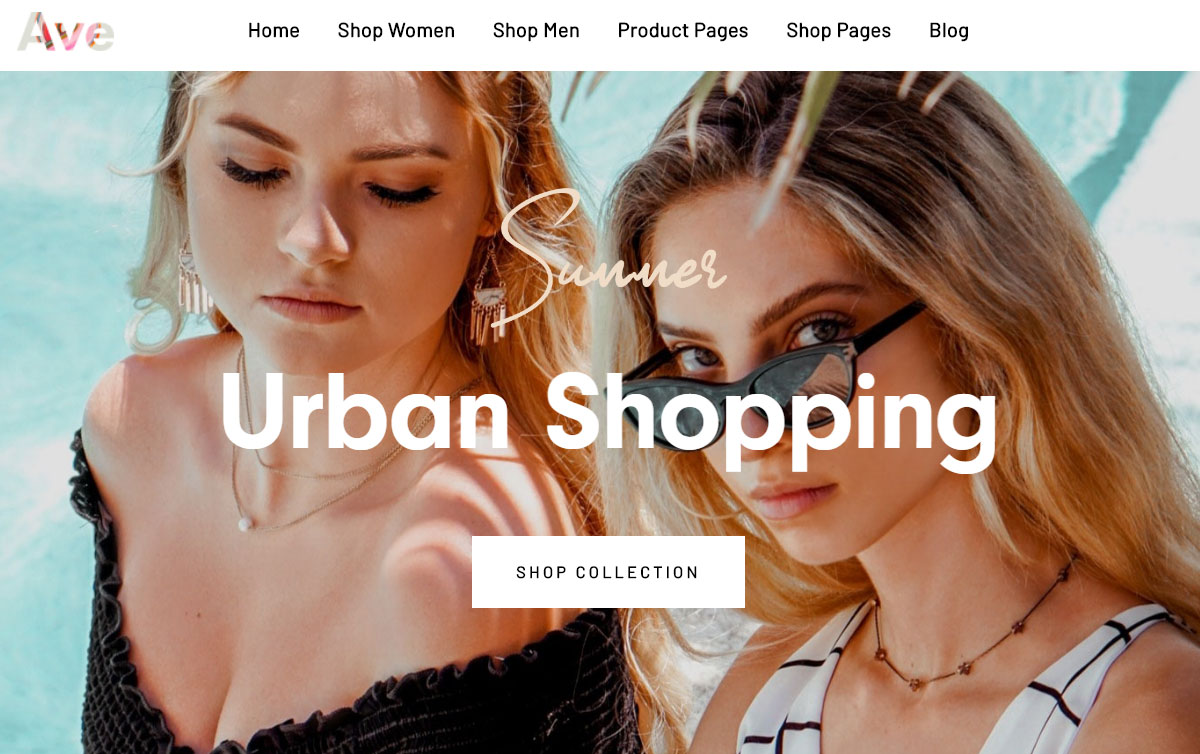 Ave happens to be one of the new-age multilingual WordPress themes, containing various styles of homepage layouts, which can be utilized to create diverse types of websites, including agencies, small businesses, freelancers, gym, medical, blogs, and more. The theme has over 200 different ready-made templates that are compatible with WooCommerce, Easy Digital Downloads and, multilingual plugins including WPML, qTranslate.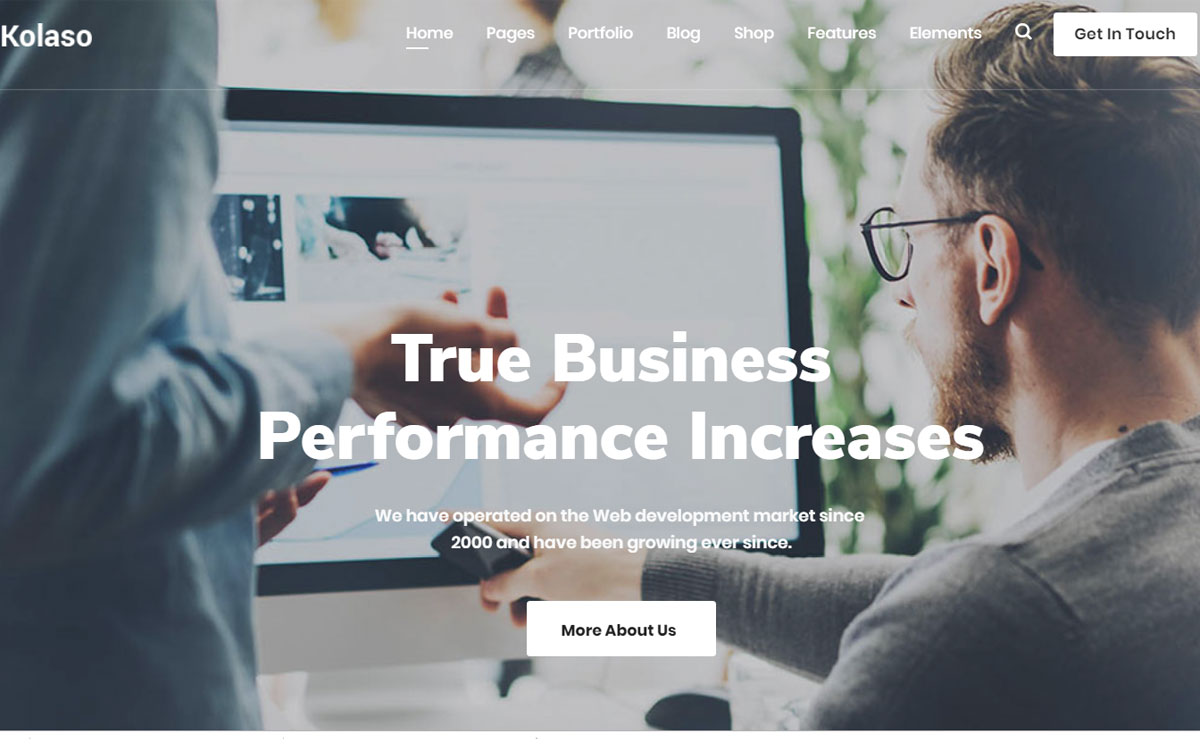 Kolaso is one of the contemporary multilingual themes for WordPress sites which has 5 varieties of homepage layouts for developing websites for agencies and small businesses. The theme gels well with WPML plugin for the purpose of multilingual support and is packed with WPBakery page builder and Slider Revolution plugins as well.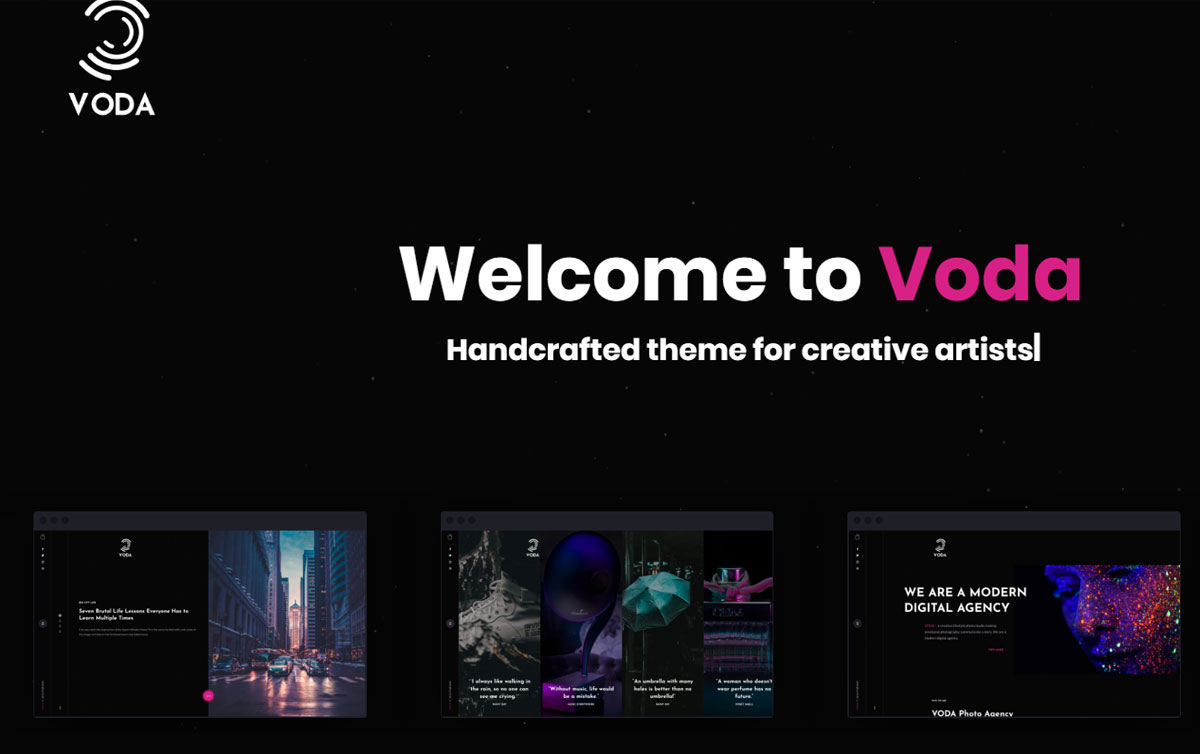 Voda contains nine one-click demos to facilitate swift launch of your multilingual WordPress website. After importing a demo, you can customize it with the help of the theme options and with the Visual Composer page builder. Irrespective of what you want, a regular website or an ecommerce store, this comes packed with several features to accomplish any task.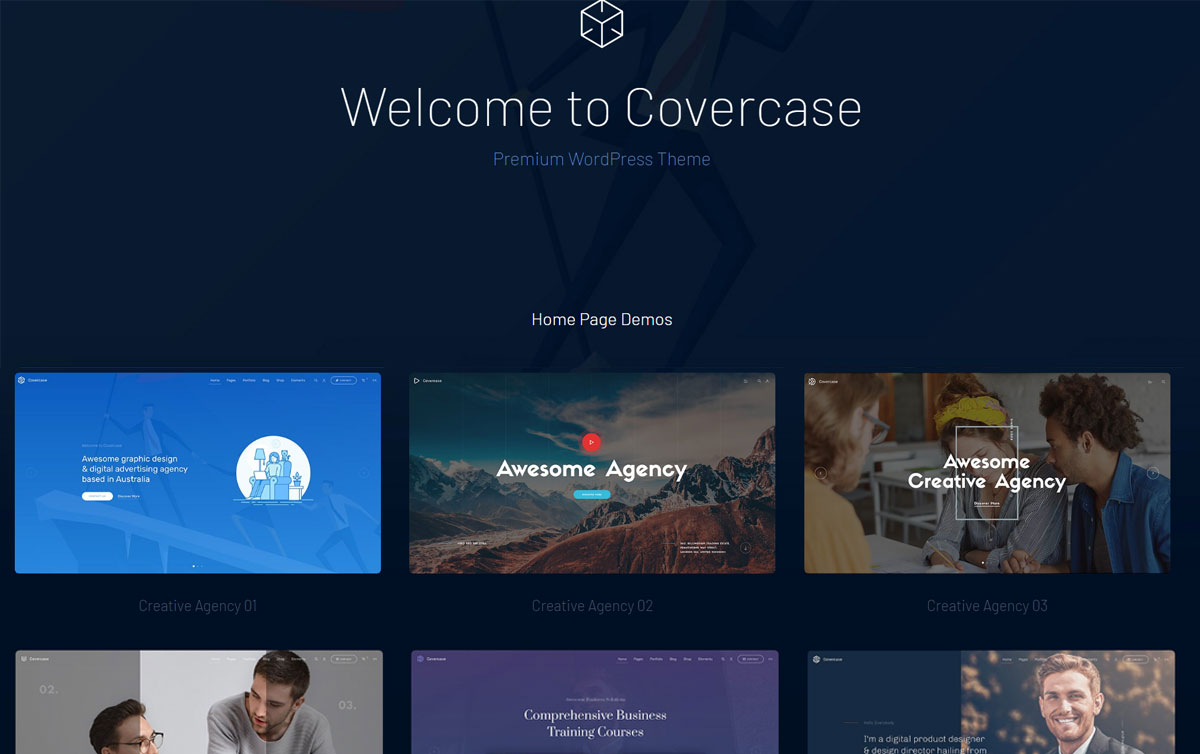 Covercase is one of the valuable themes to build any kind of WordPress website. This comes with several useful features as well, including the choices of 60 layouts. It is compatible with popular WPML multilingual plugin and can translate your WordPress website and its content in more than a single language.
#Despacito: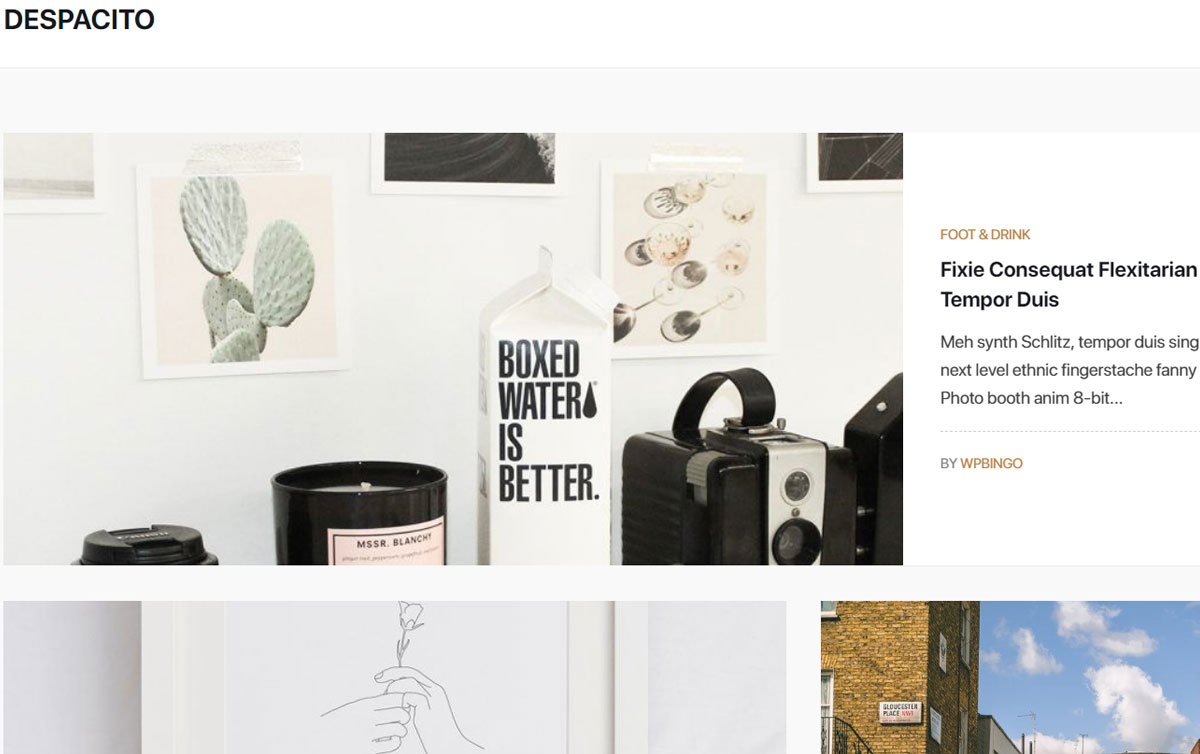 Despacito happens to be a creative blog and online magazine WordPress theme having good multilingual support to facilitate publish your content in more than one language. Apart from the eight homepage layouts, it gels well with the WPML plugin as well.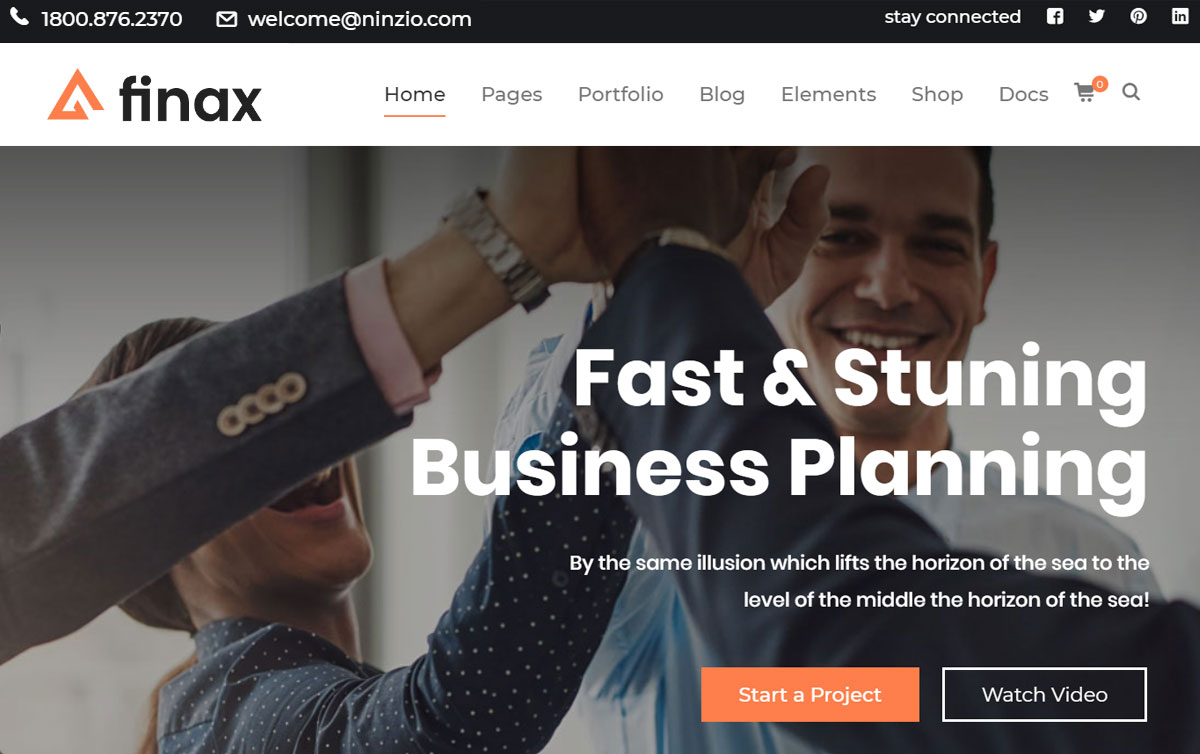 This is one of the multilingual WordPress themes, having an imaginative and a stylish design for portraying the services and the features of your business in a professional manner. The Finax also allows you the liberty to select from 5 homepage layouts, which can be customized easily via WPBakery page builder. The theme also helps you out with multilingual facility through WPML plugin.
Conclusion
There are many themes and plugins which are ideal for WordPress websites. However, choosing that one that suits you can be challenging. Through this article our endeavour is to help you out in selecting the appropriate themes and plugins. In case you are looking for a trusted development partner to build a multilingual WordPress site, feel free to contact us.