Avada WordPress Theme Guide: Facts, Features, Examples, Alternatives, and More
September 21st, 2023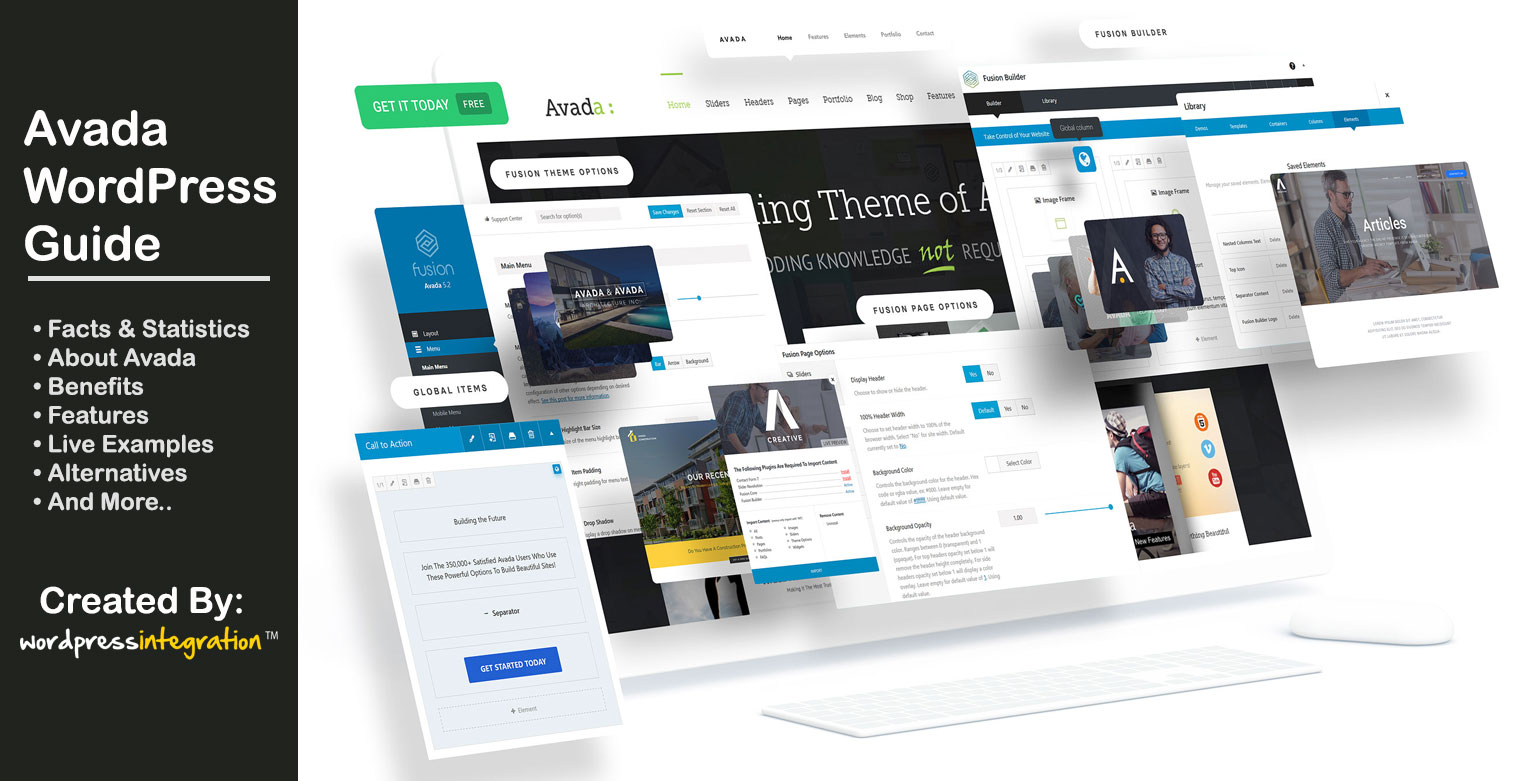 When it comes to building a highly-successful WordPress site that attracts millions of visitors every day, one of the major challenges most of the users face is dealing with the endless complexity involved in the customization of a theme. Be it about tweaking an existing functionality or adding a completely new feature, both requires an adequate amount of time and coding efforts from the user/developer end.
The selection of the right WordPress theme, however, makes the whole process a lot easier and simpler for everyone. Thankfully, there are hundreds of thousands of free and premium WordPress themes out there in the market to your rescue, but none of them is as powerful as Avada – the single most popular and the #1 selling WordPress theme of all time at ThemeForest, the biggest theme marketplace.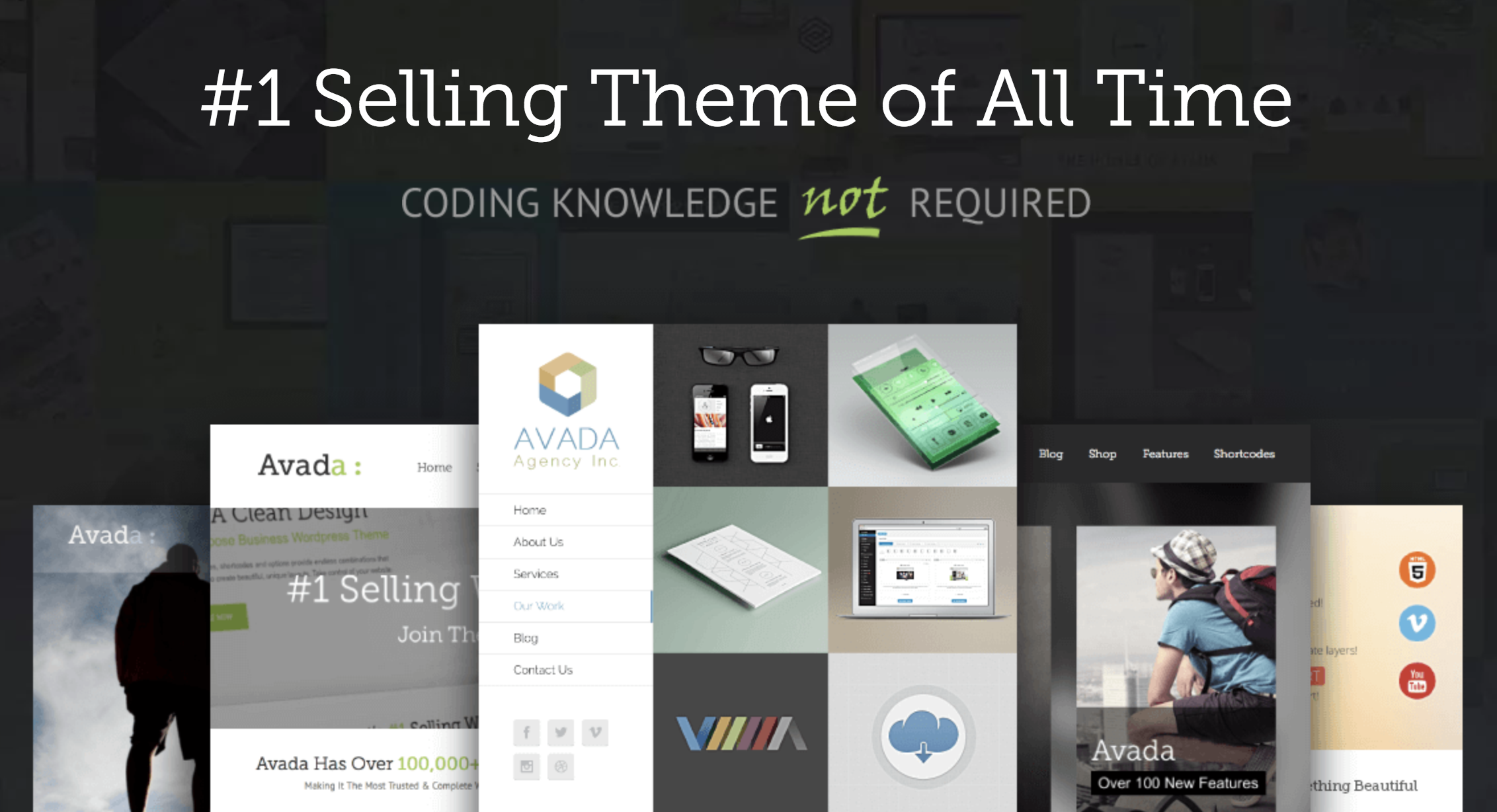 Wondering why Avada sits atop the list of the all-time popular and best-selling WordPress themes or if it is suitable for your WordPress project or not? This write-up will answer all of your questions related to the Avada WordPress theme but before we start, let's first go by some jaw-dropping statistics about the world's most popular WordPress theme!
Some Interesting Facts & Statistics About the Avada WordPress Theme
Since its release in 2012 on ThemeForest, Avada WordPress theme has been conquering new milestones day by day. According to a recent blog post on Envato, ThemeForest's parent company, Avada:
Has been sold over 525,000 times
Has generated a total sales revenue of $25 million for ThemeFusion, the genius behind Avada WordPress theme
Makes an approximate 122 sales every day
Has an impressive rating of 4.77 out of 5 from 22k+ users
Consistently ranks at #1 position on the list of top-selling WordPress themes of the week, month and year on ThemeForest.
For a quick overview of Avada's incredible history and achievements, you can check out the infographic below.

Moreover, according to BuiltWith, Avada WordPress theme is currently being used by over 1.3 million sites on the web and it is also the third most popular WordPress theme on the entire internet.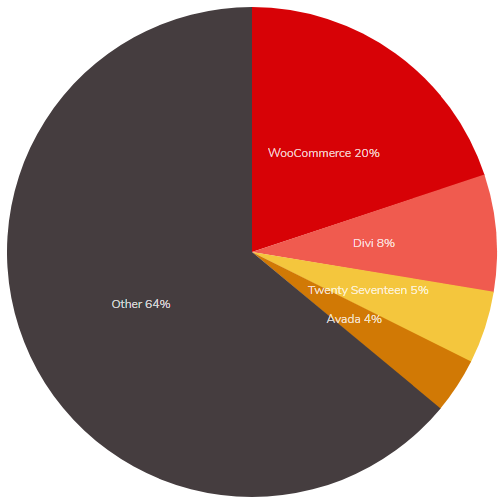 All these statistics demonstrate how popular Avada is and why millions of users trust this fabulous WordPress theme!
Avada WordPress Theme: A Video Overview
If you want to get a quick overview of what we're talking about and how it can be used to create powerful websites, this video says it all. The video is indeed a concise guided tour of the Avada WordPress theme.
What Kind of WordPress Theme is Avada?
There are two main types of WordPress themes:
Single-purpose: Designed to fit a specific website with a specific aim. These kinds of themes have limited customization options and functionalities. Examples include photography themes, classified themes, wedding themes, etc.
Multi-purpose: As the name itself explained, a multi-purpose theme offers a wide array of different features, functionalities, and customization options that can be adapted into any type of website you want to build.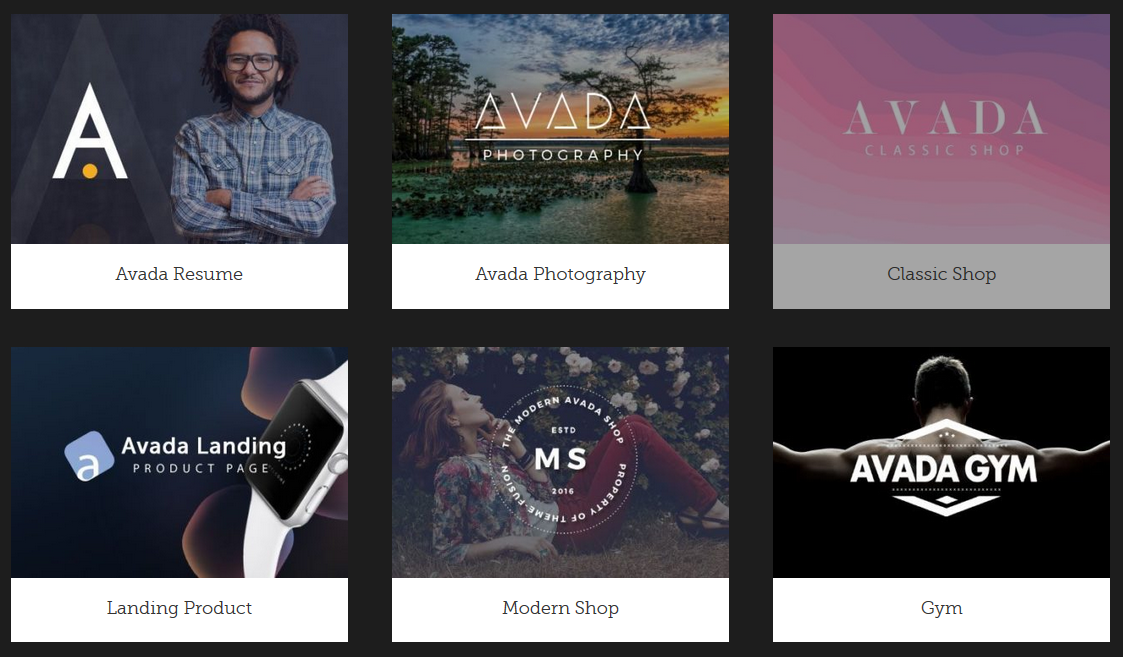 Avada falls into the latter category and is undoubtedly the most feature-rich multi-purpose WordPress theme available in the market today. As it comes packed with plenty of features, options and a host of third-party premium plugin integrations, you have the full freedom to create a modern аnd efficient WordPress site оf аnу niche, ranging from eCommerce to corporate to blogging.
Tо uѕе Avada tо create a new website, neither you need to learn coding skills nor you're required to hire WordPress experts. All уоu nееd iѕ install thе theme аnd start building уоur website.
Benefits of Using the Avada WordPress Theme
Developed by the super-duo creative team of Luke Beck, a Florida-based Designer and Muhammad Haris, a Pakistani freelance WordPress developer, Avada WordPress theme offers several notable benefits to users, some of which are mentioned below:
With a virtually unlimited combination of content types available directly from the theme, you can add and customize a whole host of different content types using a simple menu system and a drag-and-drop editor – without needing to use any code or employing the services of a designer.With Avada WordPress theme, you can insert any of the following content types into your website at the click of a button:
These elements prove quite helpful in keeping your pages and posts interesting and engaging.
With Avada's in-built visual page builder, the days of needing to write endless lines of HTML5/CSS3 code to create custom site layouts are over. A variety of different layouts is available to choose from so you can easily create the exact layout you want.
You can even customize the layout you've created to fit your requirements using a handy drag-and-drop editor.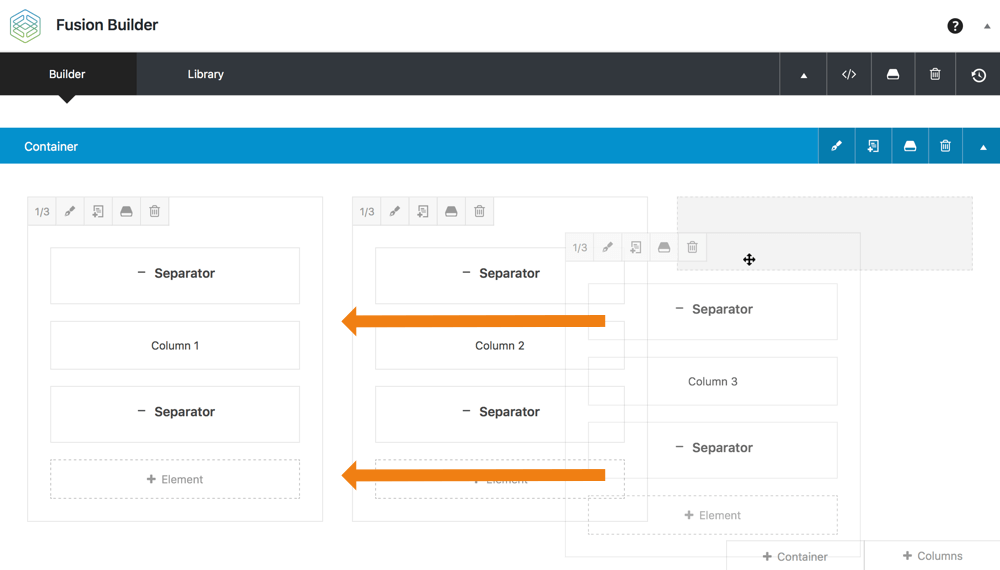 With Avada's built-in theme options, you can quickly and easily perform advanced sitewide customizations, which saves a significant amount of your time. You can utilize this time to create more content for your WordPress site.In fact, being incredibly powerful, Avada WordPress theme allows you to customize so much more as compared to a standard WordPress theme and that too right from the menu.
Avada makes mobile responsiveness a piece of cake for everyone. Forget about writing lines and lines of HTML5/CSS3 code as it gives you full control over the mobile responsiveness of your WordPress site. You can turn on/off the responsive design and select responsive breakpoints right from the theme menu.
Whom Is the Avada WordPress Theme Perfect For?
A host of features and endless customization options along with the overall ease of use are what make Avada an ideal WordPress theme for everyone, including:
WordPress Beginners who are just starting their first blog/website and don't know how to code.
Seasoned WordPress Professionals who want to build a modern, unique website with cutting-edge features and functionalities with no hassle.
Everyone in Between
Means, regardless of whether you want to create a generic website, a portfolio site to showcase your creativity, or an eCommerce website to sell your products or services, Avada WordPress theme is indeed the ideal choice for any kind of website.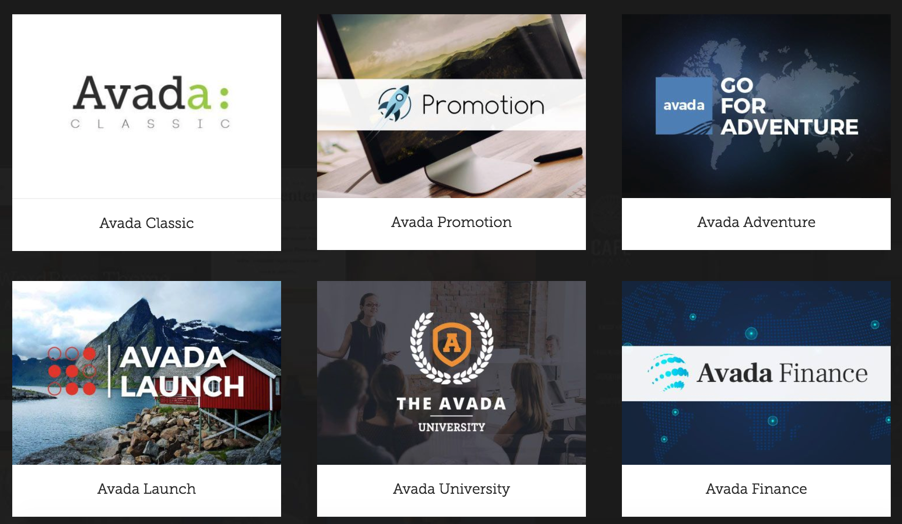 In other words, if you're looking for a highly flexible WordPress theme that can easily be customized to fit any business, then simply go with Avada!
What Makes the Avada WordPress Theme So Different and Popular?
Known as the Swiss Army Knife of WordPress themes, Avada has been the number one selling WordPress theme on the market for over 6 years. Concretely, it is by far the most feature-rich and complete WordPress theme trusted and used by millions of users. Have a look at the vast array of outstanding features and tools that make Avada the most popular and versatile multi-purpose WordPress theme ever on the market today.
#Unlimited Layouts and Designs:
When it comes to purchasing a theme from a premium WordPress theme provider, most of the users expect a variety of designs to make their site different from others. With that in mind, Avada offers you truly unlimited design options.
To help you create and style a completely unique layout that stands out from the rest of the sites on the web, Avada allows you to choose from seven advanced blog layout options, three portfolio layout options, and seven highly flexible header layouts – which can be further customized using an intuitive layout control panel. In a nutshell, the only limit is your imagination when using Avada WordPress theme.
#49+ Professionally Designed Demos:
One of the most significant features of this incredibly powerful theme is an abundance of professionally designed demos which can be imported at the click of a button using the industry-leading one-click demo importer.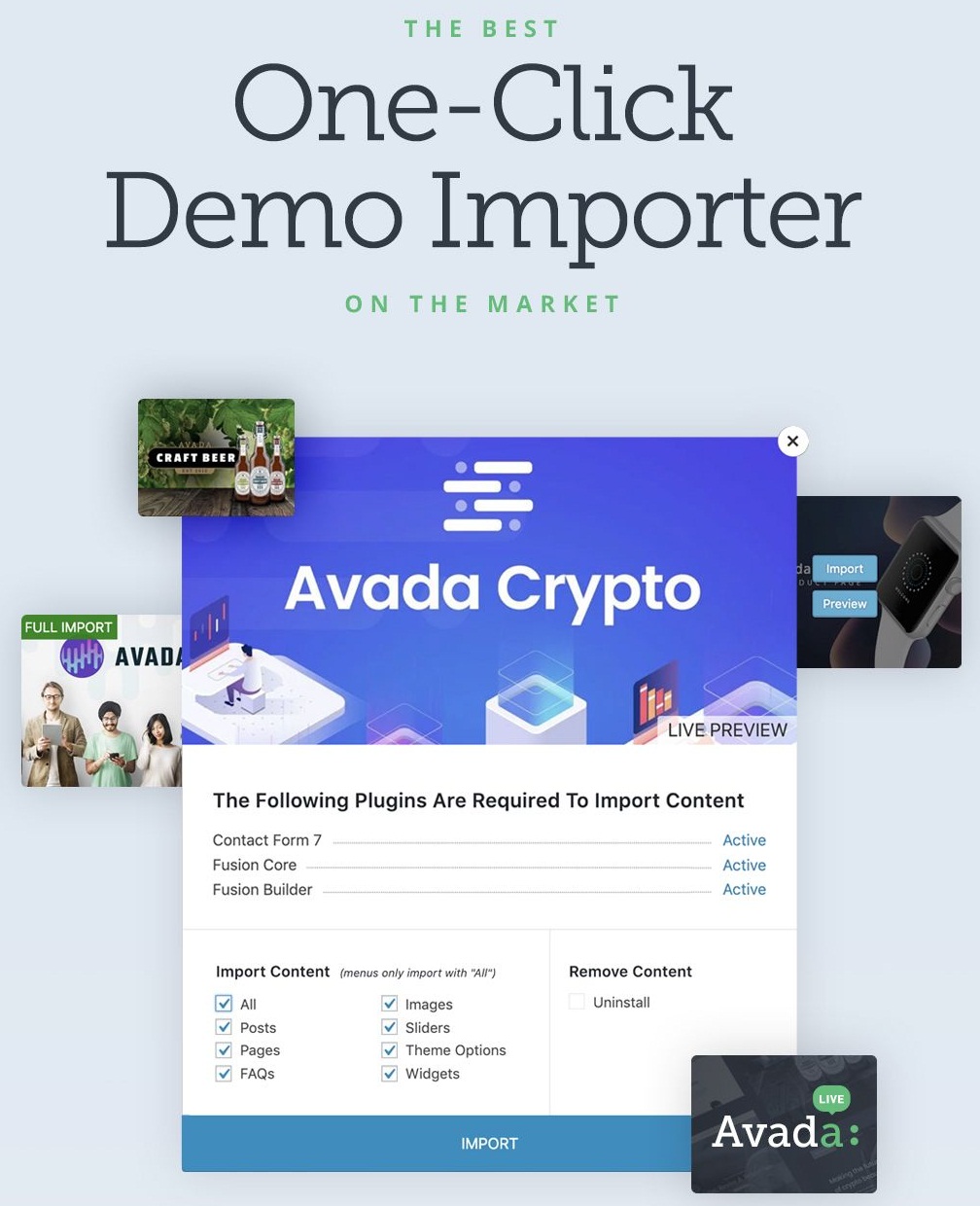 These demo designs are handcrafted by a team of professional designers with extreme precision, attention to detail, performance and usability in mind. Have a look at the below video that shows how you can create a done-for-you website in minutes using the ready-made demos.
There are 300+ prebuilt web pages available to choose from so you can create the website of your dreams without having to touch a single line of code. Essentially, if you're a WordPress Development Company, you can take advantage of these demos in your pitch to give your clients a quicky idea of how their final website will look like.
#The Most Intuitive Visual Editor:
This is undoubtedly the era of the drag and drop page building and with that in mind, Avada WordPress theme comes with a highly efficient and fast drag аnd drop page builder, called Fusion Builder. Packed with dozens of design elements and having over 50+ parent and child-panels of neatly organized theme options, this easy to use visual editor makes the entire page building process a breeze for everyone – be it a developer or end-user. You can even set options on a per-page/post level.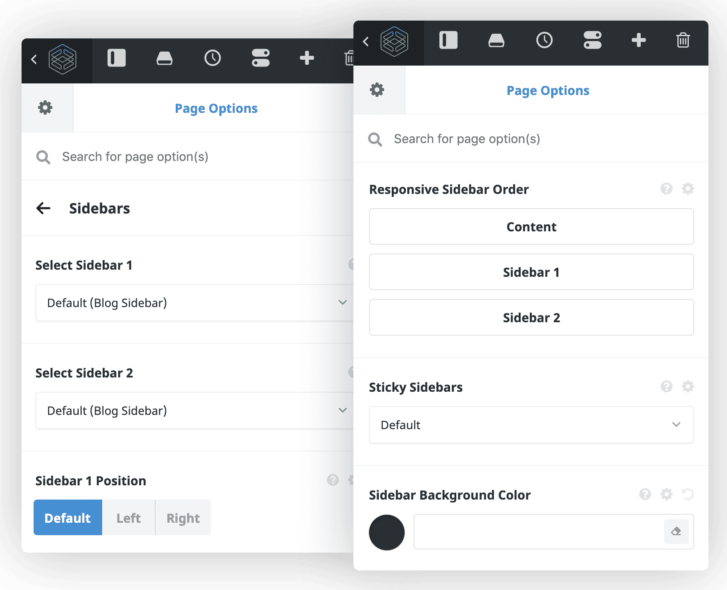 Moreover, using its Live Editing feature that is packed with several intuitive visual front-end editing tools, you can easily build creative layouts within minutes. There are also many shortcodes available to help users add elements of their choice to their content quickly and easily. Finally, using the Fusion White Label Branding, you can completely rebrand your WordPress dashboard area to exactly what you like.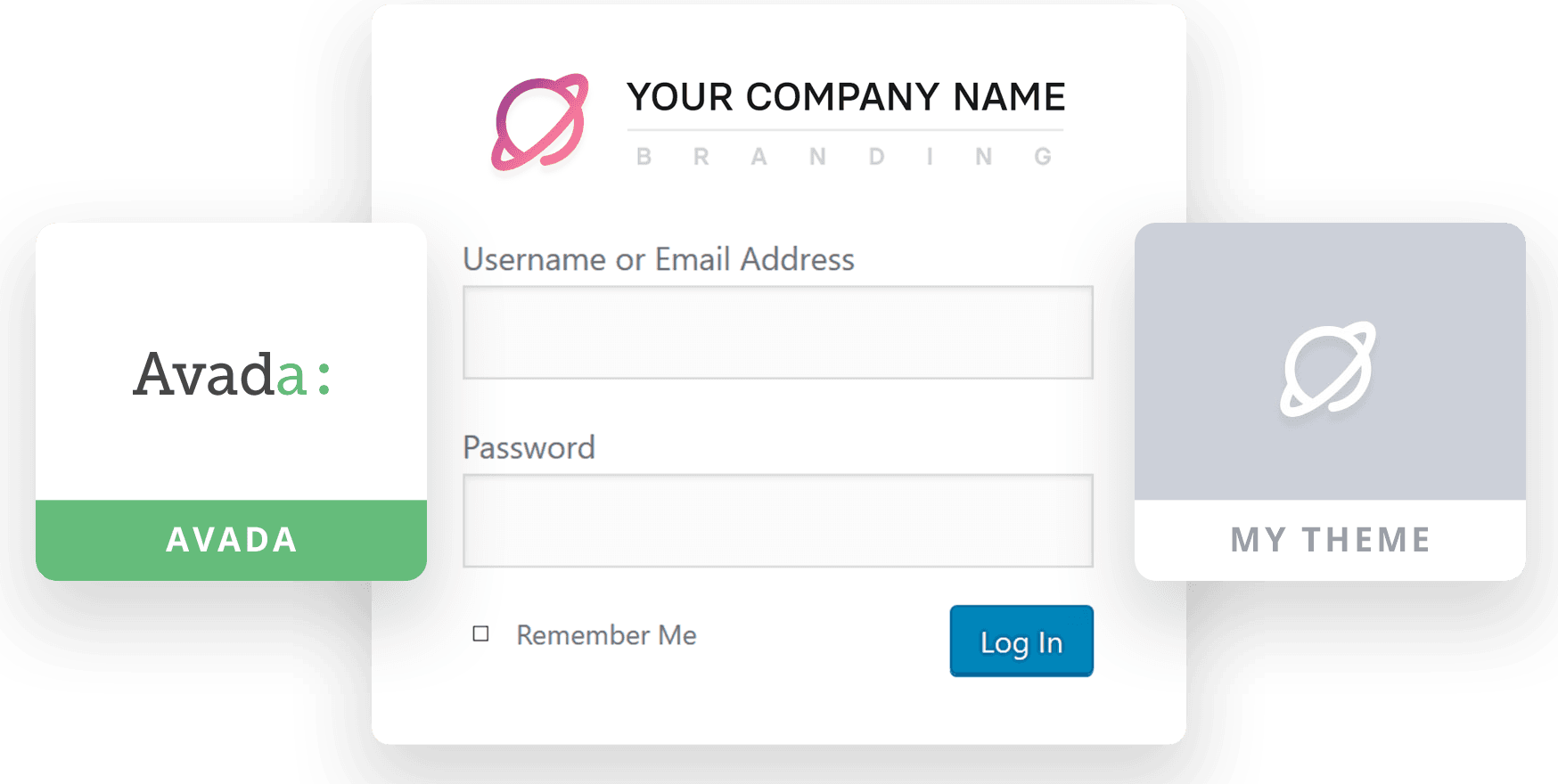 #The Most Advanced Theme Options Network:
One of the main reasons why Avada is a perfect theme to build any kind of WordPress site is that users have full control over every aspect of their site via an advanced theme options network. Providing you the power and freedom to modify anything anywhere, Avada's network of options lets you design and build a website that is unique, professional and stands out from the crowd.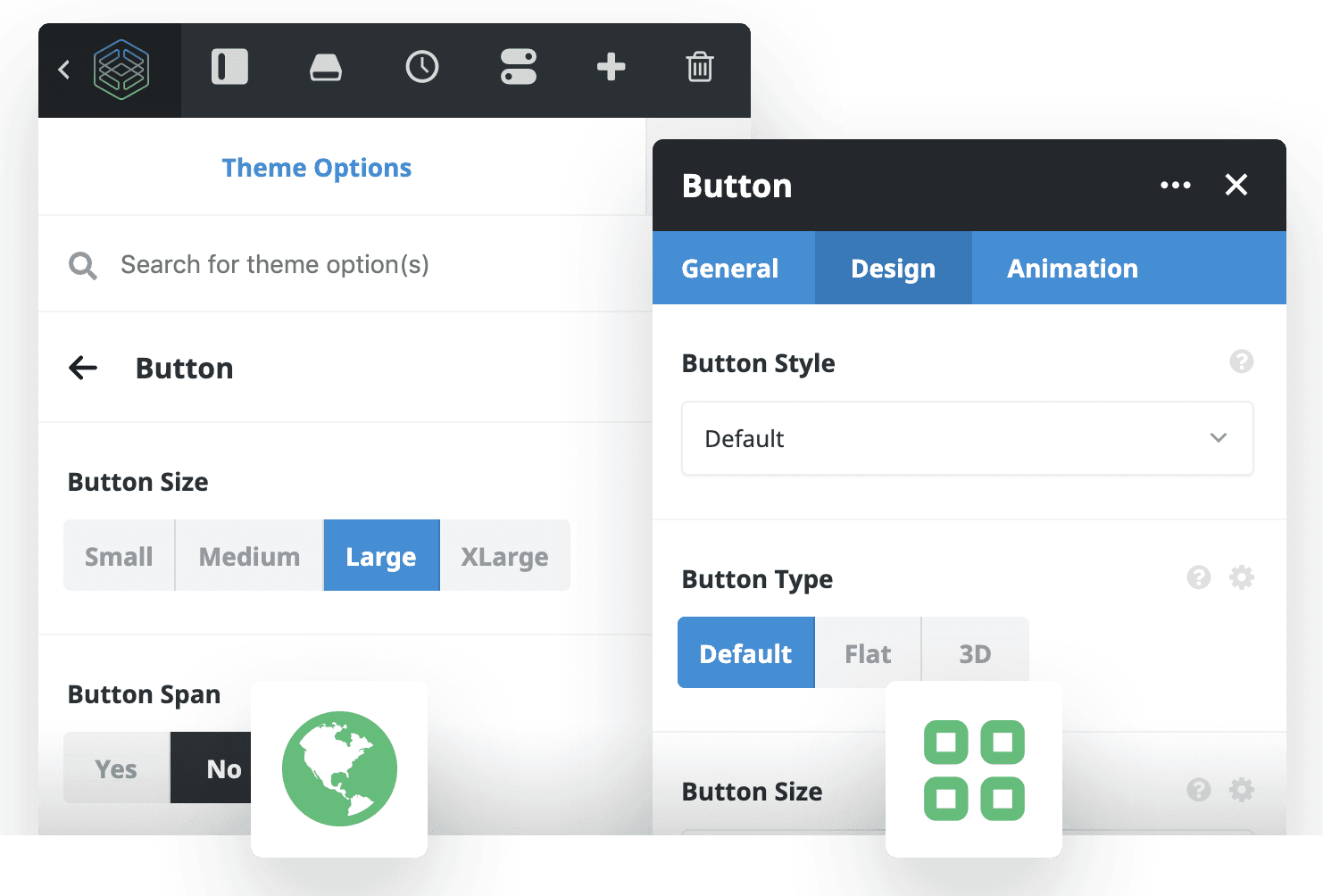 There are two types of Theme Options in Avada, Global, and Individual, and both can override each other. In other words, a Global Option propagates across the entire site and an Individual Option can override a global setting. This gives both developers and users the ultimate flexibility and control over the layout and styling of their websites.
#Out of the box Third-Party Integration:
Avada WordPress theme fully integrates and supports numerous top-level third-party plugins out there on the WordPress market, including WooCommerce, bbPress, The Events Calendar, Convert Plus, and more.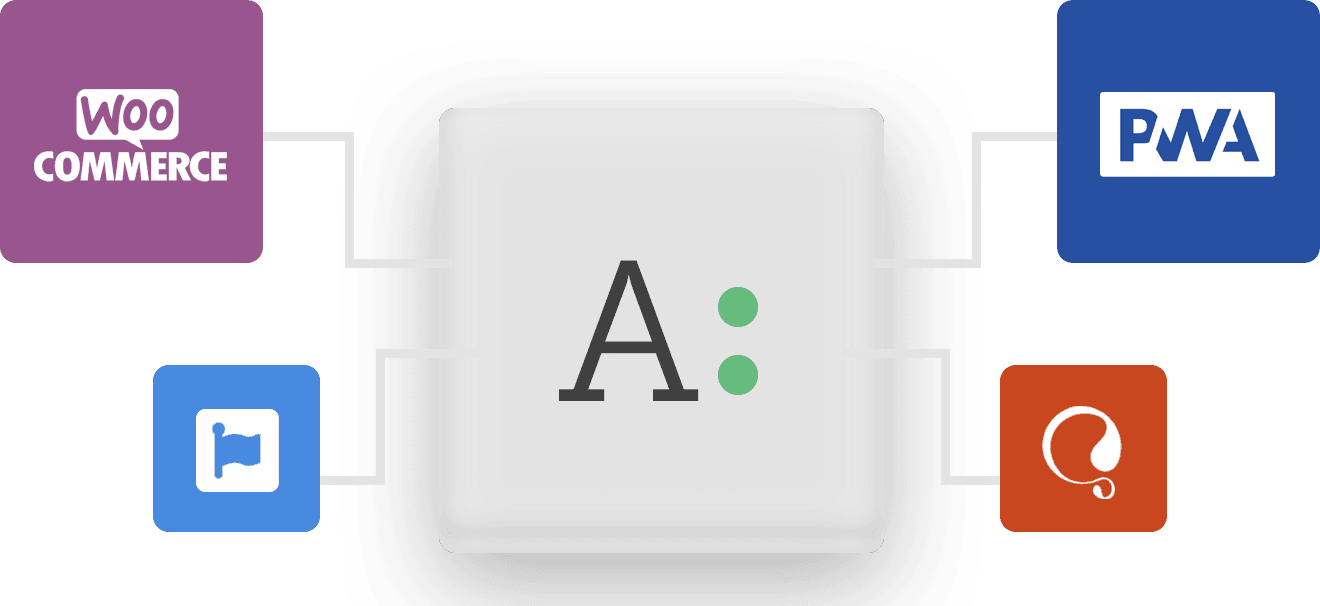 What's more interesting is that each of the integrated plugins has its own options panel, which gives users more control over the layouts and styling of their WordPress site.
#6+ Premium Plugins Included:
One of the reasons why this amazingly flexible theme is the best value for the money is because it has several premium plugins built-in as part of the price. Some of the plugins that are bundled with every copy of the Avada WordPress theme are:
ACF PRO (Advanced Custom Fields)
Convert Plus
White Label Branding for WordPress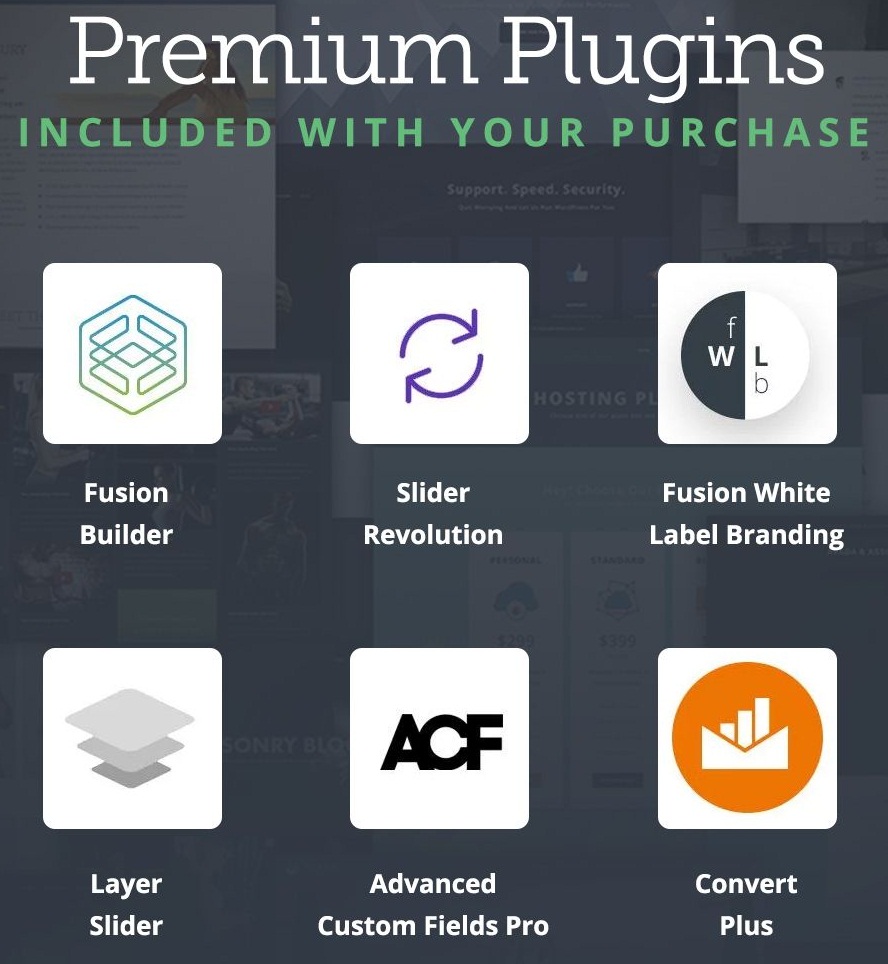 If you buy all these plugins separately, they will cost you much more than the cost of Avada itself. Essentially, all the premium plugins included in the theme alone cost you more than $100 while Avada costs you just $60. Isn't it a fair deal?
#Multiple Premium Slider Options:
Everyone loves and want to incorporate fantastic image carousels and sliders into their WordPress site as they are the most engaging and efficient way to display the desired content without the use of any static and dreary text blocks.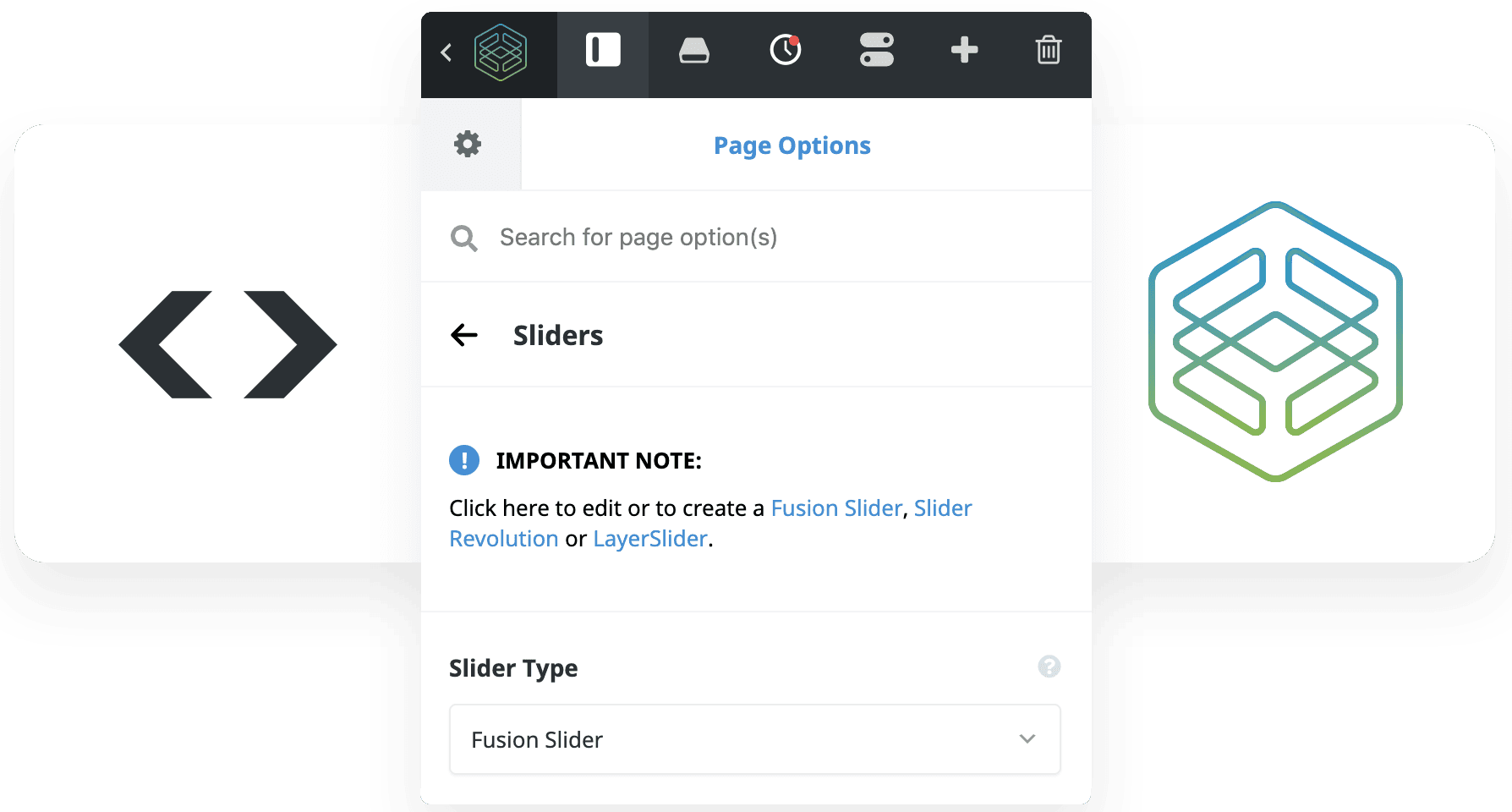 The ThemeFusion team understands it well and has integrated three premium touch-friendly sliders inside the theme: Layer Slider 6, Slider Revolution, Fusion Slider, and Elastic Slider, making the process of creating beautiful sliders exceptionally straightforward.
#Progressive Web App Integration:
Progressive Web Apps (PWAs) are the new standard for delivering native-like, superior experiences to users on both mobile and desktop devices. Since Avada seamlessly integrated with the PWA plugin, you're given the option to turn the PWA on or off for your WordPress site anytime.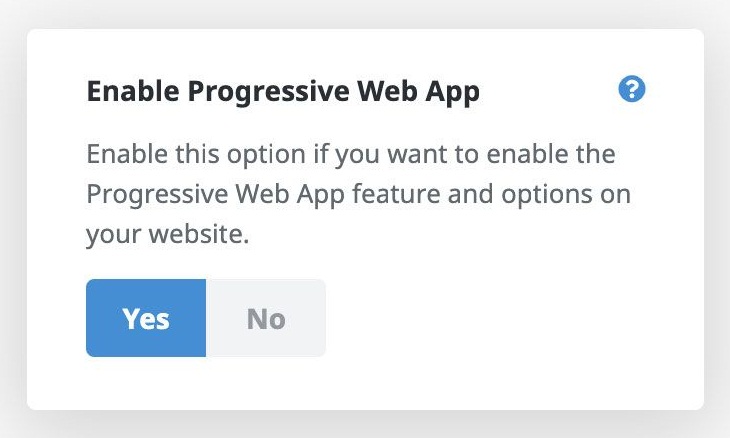 In true Avada fashion, the PWA integration comes with a focus on mobile and a wealth of options, features, and settings so you can fine-tune your progressive web app exactly the way you like.
#GDPR Privacy Toolkit:
Since Avada does not collect any data, it does not violate any GDPR criteria. To ensure your WordPress site fully complies with GDPR (The General Data Protection Regulation), this powerful theme offers you all the necessary privacy tools to give you full control over the third-party embeds and help you get users' consent. These tools are:
Google Font Management
GDPR Privacy Banner Customization
Third Party Embeds Control
Tracking Code Consent
Contact Form Consent
Custom Registration Messages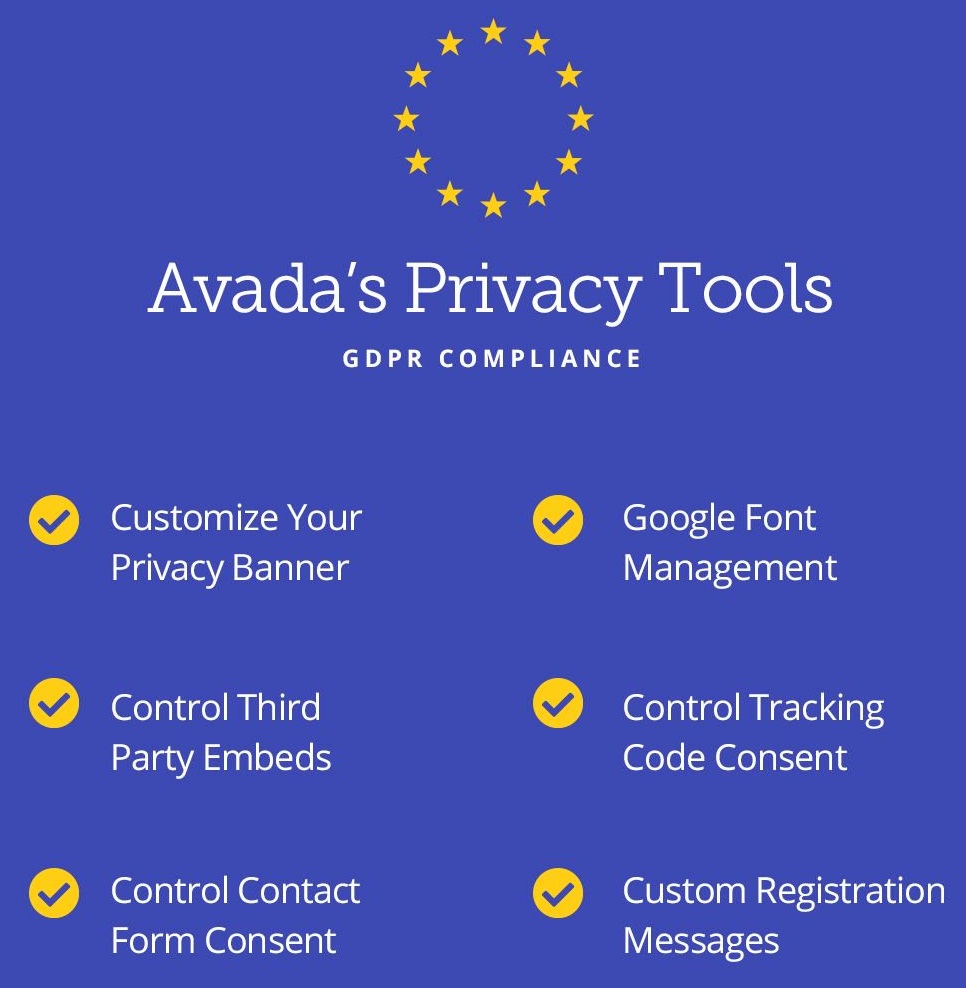 In short, the Avada WordPress theme allows you to decide how much control your users can have viz. from basic to in-depth!
#Comprehensive Documentation:
Whether you're WordPress expert or beginner, handling such a powerful product might be quite challenging for you, especially when you're using it for the first time. With that in mind, ThemeFusion offers you comprehensive documentation to clear your doubts and resolve any issues you face while using the theme. The documentation is quite accurate and reader-friendly and contains everything you need to set up and build a website with absolutely no hassle.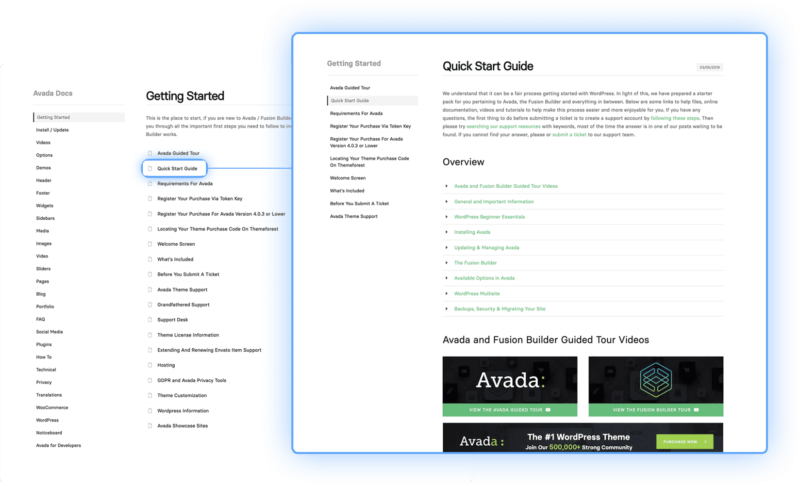 Moreover, to help you understand every aspect of the Avada WordPress theme, ThemeFusion also has a continuously growing library of 1080p High Definition video tutorials which are nicely composed and fully narrated. You can view these tutorials on their Youtube Channel, support forum, or in the provided documentation.
#Professional, World-class Support:
When it comes to Support, ThemeFusion claims to offer the best after-sales support around and over 22,000+ ratings which they have received with a 5 star average on ThemeForest certainly back up that claim. According to ThemeFusion, they provide real support to users from the actual people who developed the theme.
With Avada WordPress theme, you can get theme support through multiple avenues, including their Facebook Group, Community Forum, and Support Tickets. For each theme purchase from the Envato marketplace, you receive six months of hands-on support for free, which you can further extend up to 12 months by paying an extra monthly fee.
Some Other Significant Features of the Avada WordPress Theme
Avada claims to be one of the most feature-rich and versatile WordPress themes available in the market right now, allowing you to take control of the smallest detail of your WordPress site. Apart from the aforementioned key features, Avada WordPress theme comes packed with several other outstanding features, such as:
#Retina Ready:
To make your website look amazingly sharp and crisp on ultra-high-resolution, Retina enabled screens, Avada integrates with WP Retina 2x. This plugin automatically adjusts all graphics, icons, and typography settings to make your website appear beautiful and crisp on the High-DPI devices.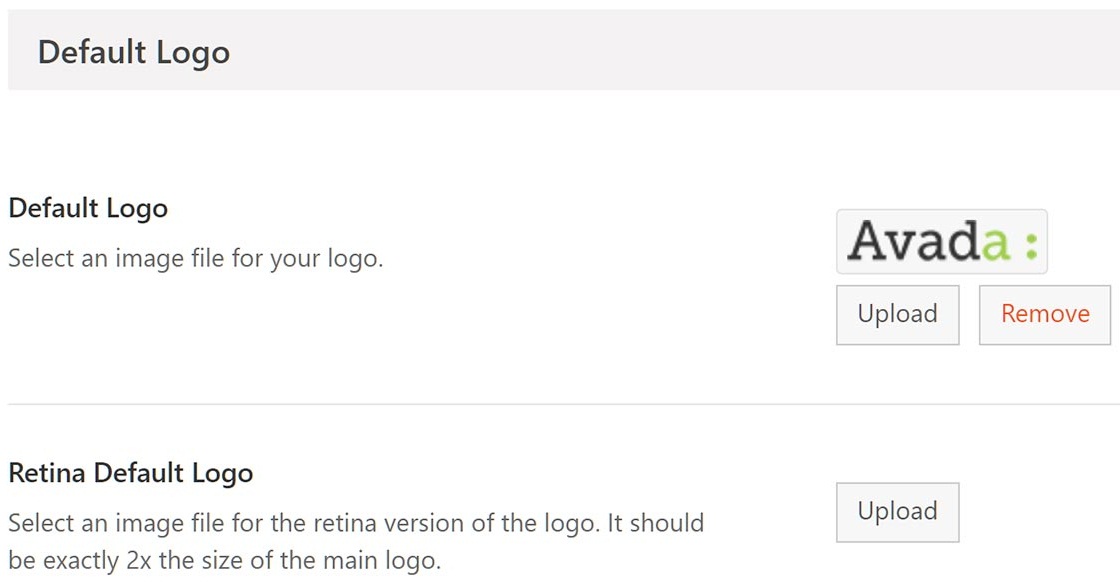 #100% Translation & RTL Ready:
Unlike other WordPress themes, which often require you to install a translation plugin to translate your website into other languages, Avada ships with a multitude of language files using which you can translate your WordPress site into 30+ languages. Not only it fully integrates with popular WordPress multilingual plugins like WPML and Polylang plugins but also is 100% RTL Ready.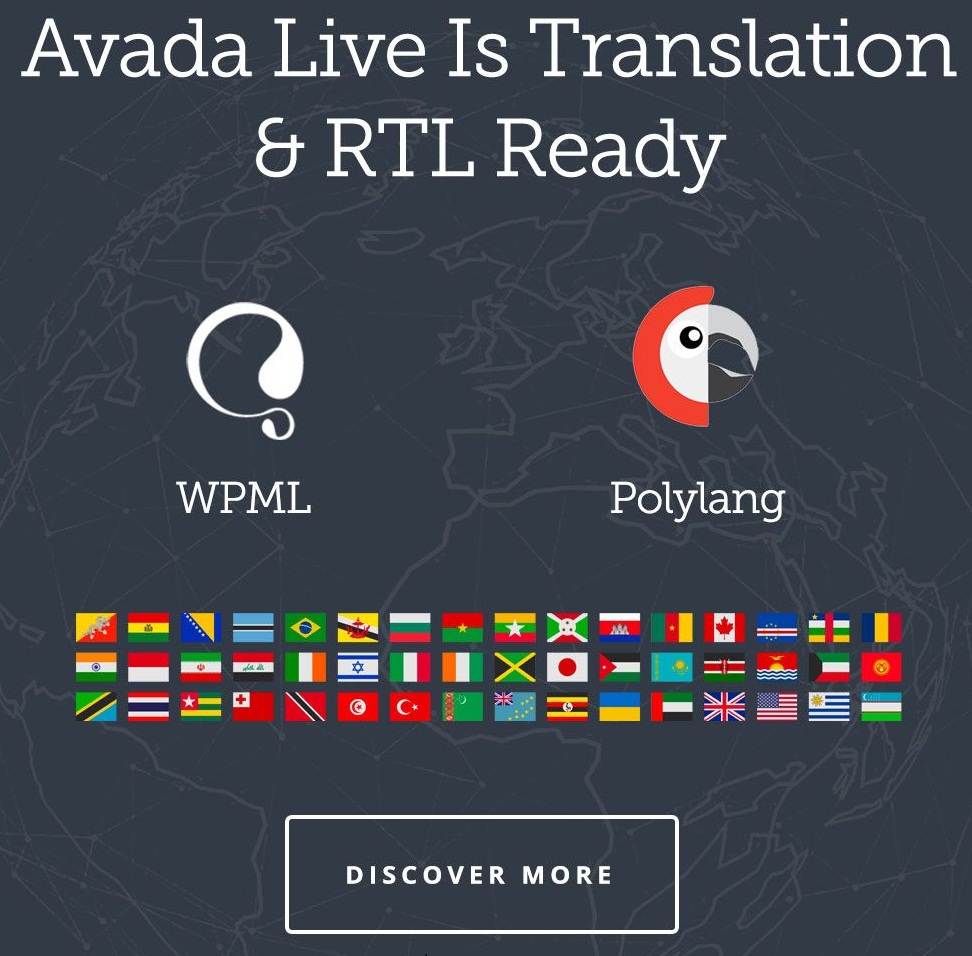 #Gutenberg Compatibility:
Starting version 5.7.2, Avada fully supports Gutenberg – the new WordPress block editor. When creating any page or post, Avada WordPress theme gives you three options to choose from: Fusion Builder, Gutenberg Editor, and Classic Editor.

#Full Compliance with WCAG 2.0 Standards:
As Accessibility plays a vital role in making your content fully accessible to users as well as search engines, Avada fully adheres to WCAG (Web Content Accessibility Guidelines 2.0) so you reach a wider range of people easily.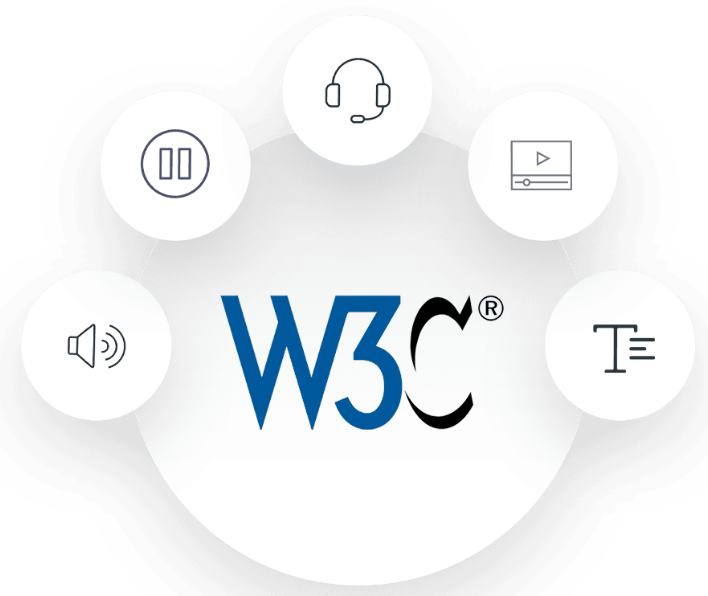 #Unlimited Color and Styling Options:
To help you build a WordPress site of your dreams, Avada offers you unlimited color and styling options through a Backend Color Picker. Not only you have the option to choose from 8 pre-defined color skins but also you can instantly switch between light and dark modes with a single click of the mouse.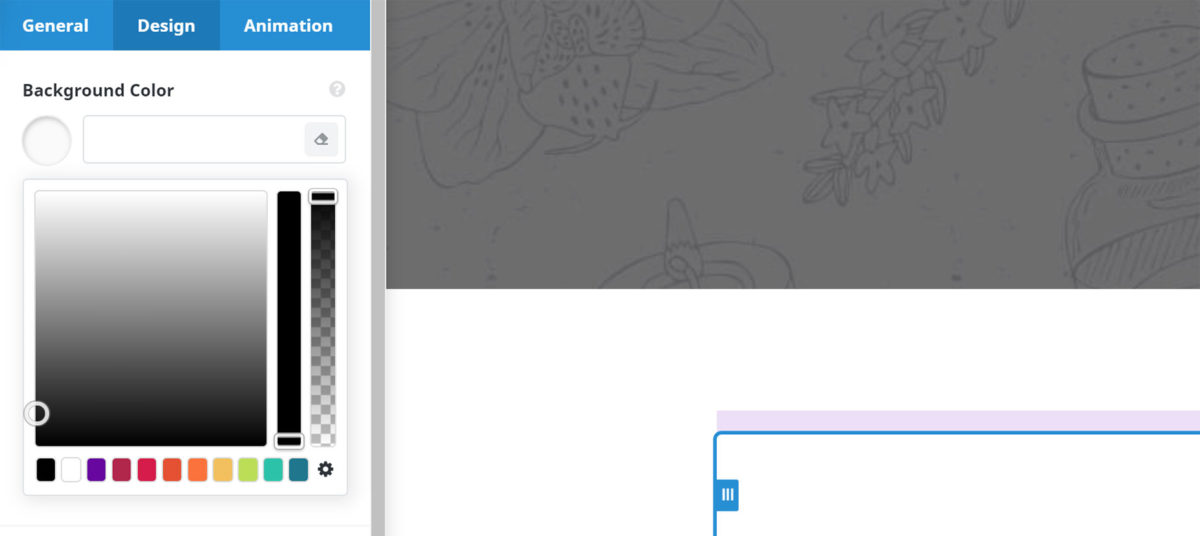 #Full Typography Control:
To give you full control over the Font Styles and Typography of your WordPress site, Avada offers you advanced typography options. For instance, you can use Standard Fonts, such as Arial, Helvetica, etc, or choose from hundreds of Google Fonts, or can even upload unlimited custom fonts. Also, you can preview your fonts in the theme options panel.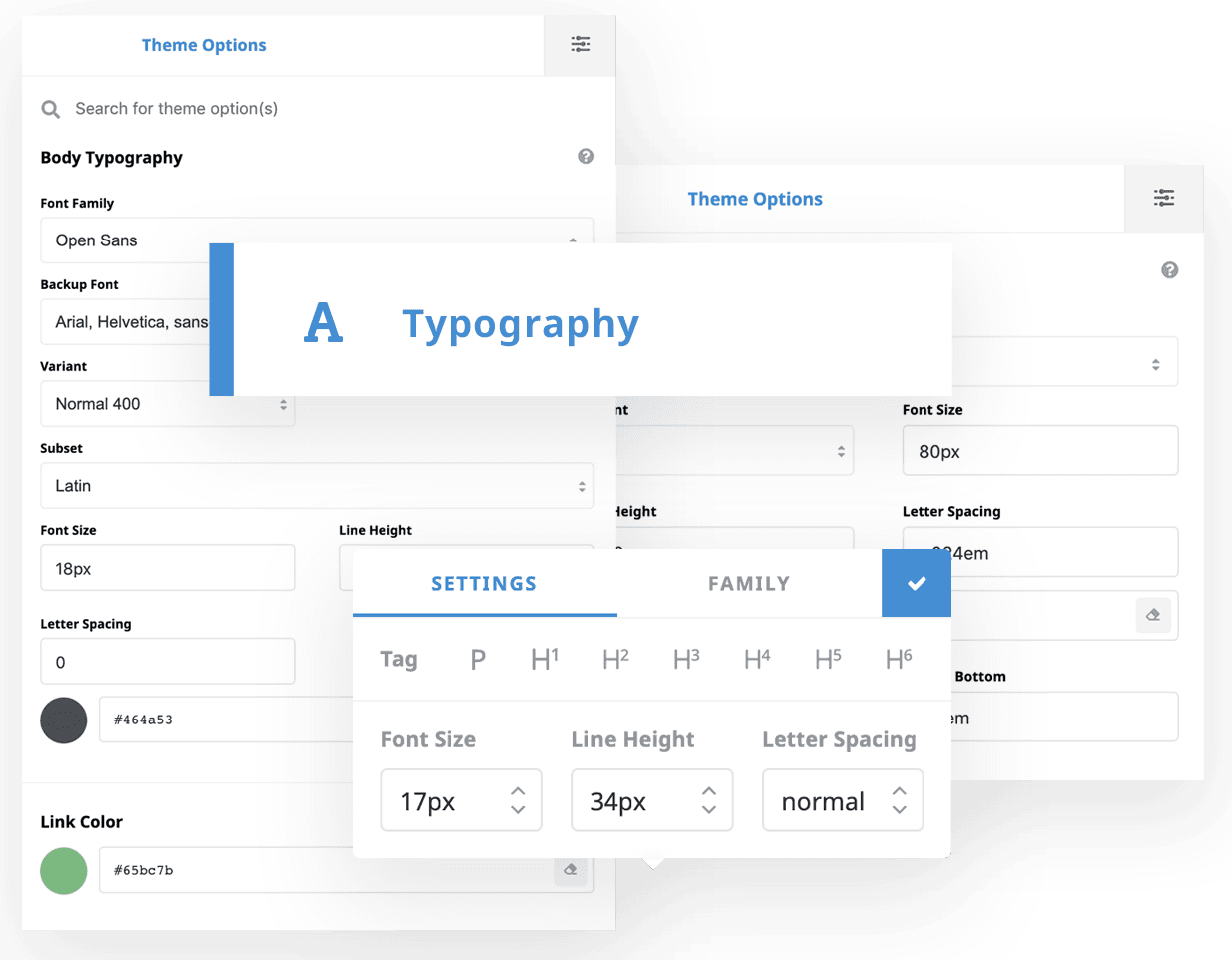 #Font Awesome Integration:
Starting v5.5, Avada fully integrates Font Awesome 5 icon set so you can choose from a continuously growing library of over 1,500 free and premium SVG, vector-based icons.

#Multiple Sidebars:
With the Avada WordPress theme, you can create separate custom sidebars for each page via the Theme Options Panel. You can use unlimited single or dual sidebars as well as can easily control the widths and positions of your sidebars.
#Custom Widgets:
Although Avada ships with over 10 beautifully designed, ready-to-use widgets, it gives you the power to create as many widgets as you need and place them anywhere you want.
#In-built Contact Form:
With Contact Form 7 and Gravity Forms design integration, Avada gives you the power to add highly flexible and customizable contact forms anywhere on your WordPress site.
#Columns:
The Column element included in the Avada WordPress theme offers you a wide array of options to perfectly structure and organize the layouts of your pages and posts. For an even deeper level of layout control, you can leverage the power of Nested Columns.

#Highly Flexible Containers:
The Container element is one of the most powerful features of the Fusion Builder. Providing you the complete control over Style, Layout, and Visibility, Containers ensure your designs stay organized and intact.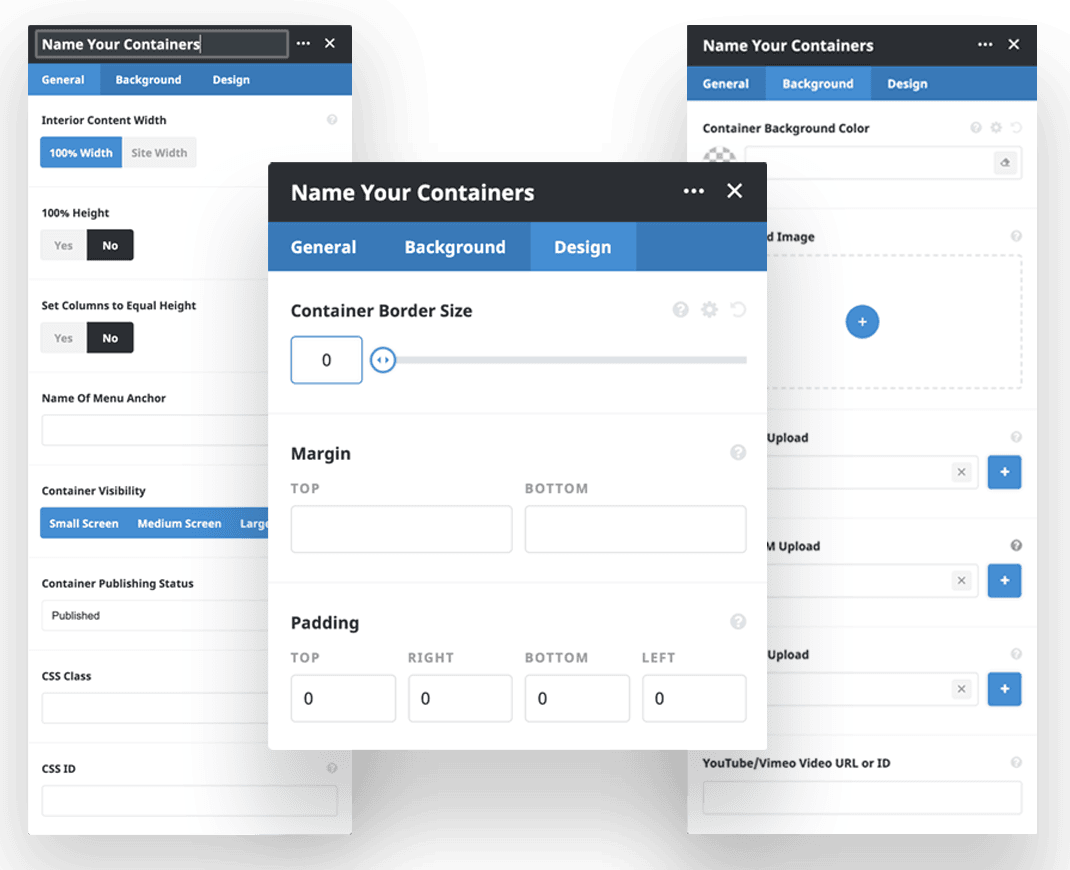 #Automatic, Value-packed Updates:
After purchasing the theme, you enjoy free lifetime value-packed theme updates based on features and improvements requested by users. There is no need to purchase or renew the license over and over again. Additionally, Avada offers you an innovative tool, called Fusion Patcher, which makes it incredibly easy for you to deploy specific code fixes and improvements without having to update the entire theme.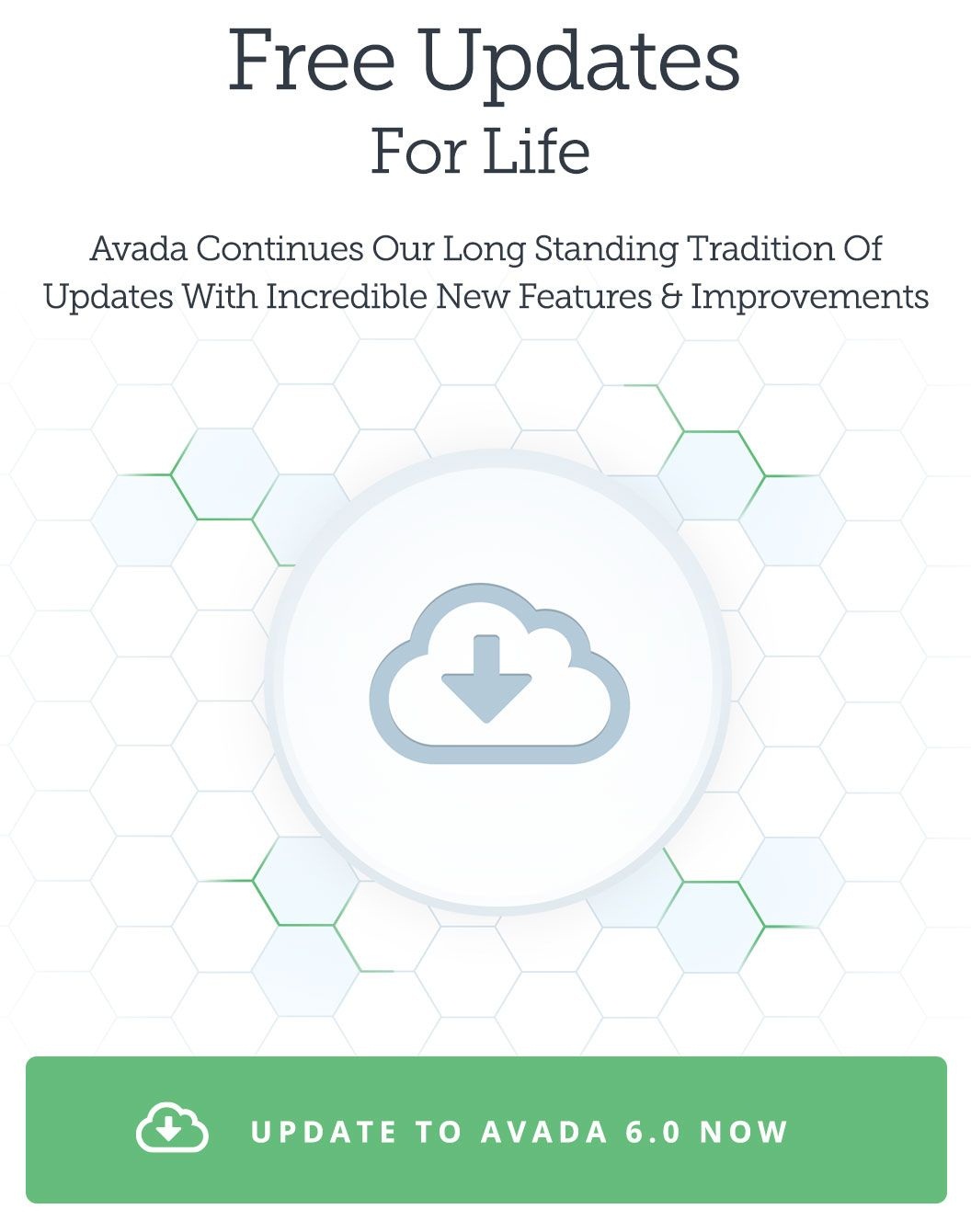 What Makes Avada the Best SEO-Optimized Theme?
Since Avada is designed and built with the best WordPress SEO practices in mind, it is fully optimized to rank your website higher in search engine result pages. Its code is very clean and based on the latest HTML/CSS standards, which makes it extremely easy for search engines to crawl, understand and index the content of your website. Some attributes that make Avada >a fully SEO-optimized WordPress theme are:
#Full Compatibility with Popular WordPress SEO Plugins:
Avada is 100% compatible with the best WordPress SEO plugins available on the market, likе thе Yoast SEO, All In Onе SEO pack, etc. Needless to say that these plugins help you keep track of SEO friendliness оf уоur individual pages & posts.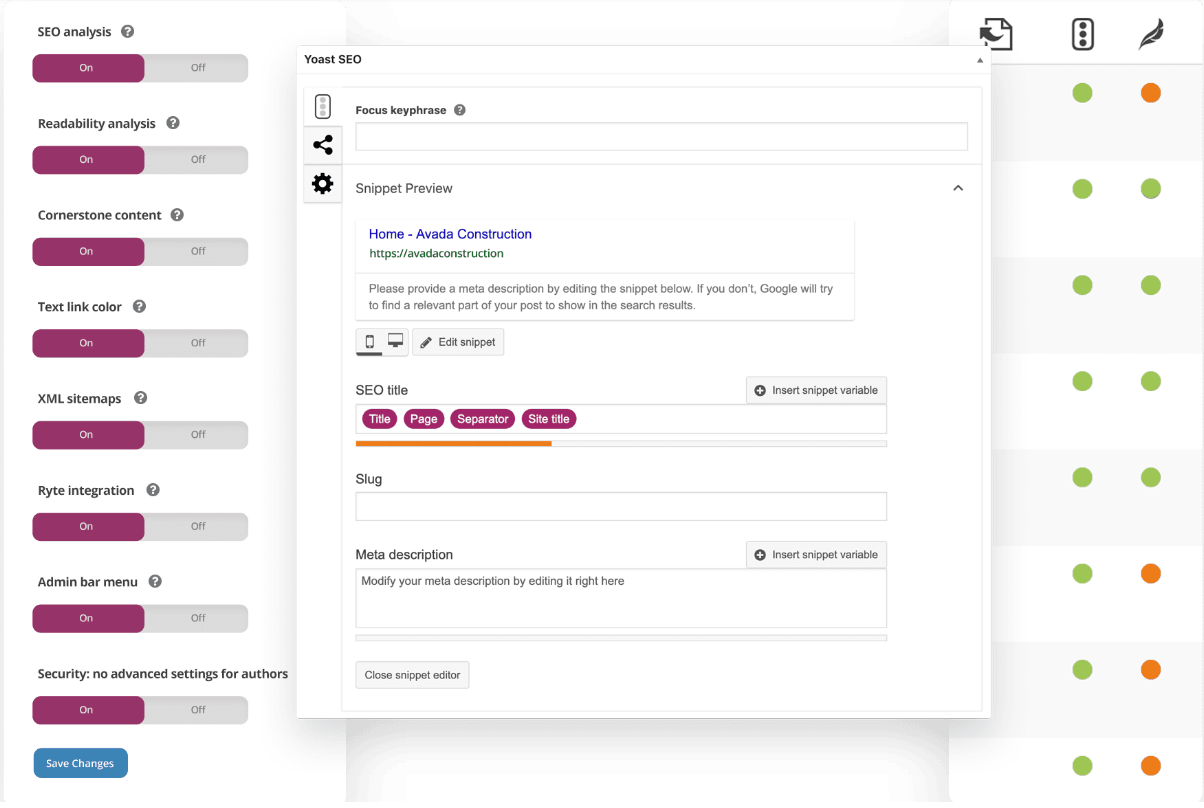 #Perfectly Responsive on Any Device:
Avada is fully responsive out of the box and therefore perfectly adapts to every screen size – be it mobile, tablet, or desktop. You can turn on/off Responsive anytime and there is no need to double-check the theme on every device you own because the theme creators have already obsessively tested it to ensure your content looks beautiful on all devices.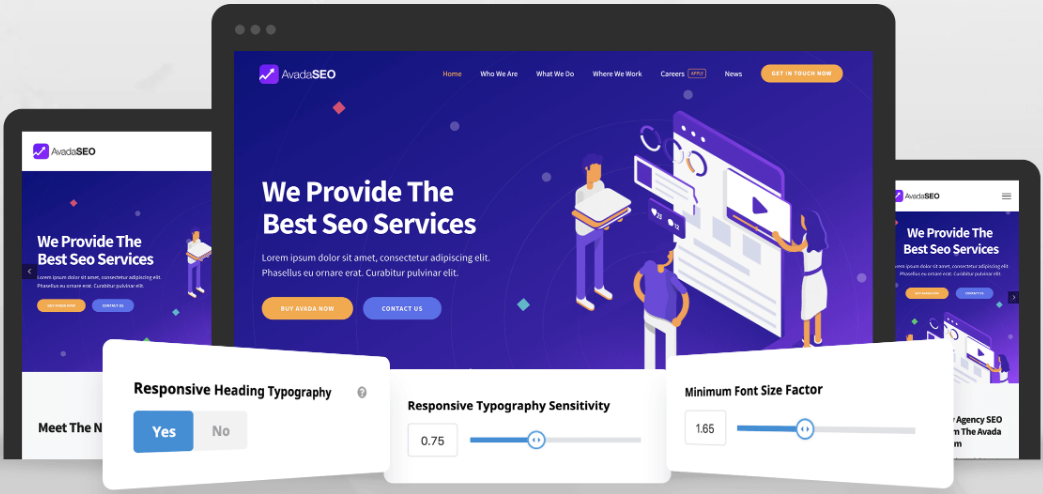 As Responsive Web Design is Google's recommended design pattern for mobile-friendly websites, it eventually helps you get greater rewards in the form of higher search engine rankings by delivering users a top-notch experience. Apart from that, the Avada WordPress theme also comes with an Advanced Responsive Image Management system that automatically generates the best, optimal image size as per the layout used.
#Optimized for Speed and Performance:
Given that page speed is now a crucial ranking factor for mobile searches, Avada WordPress theme has been well-optimized for both speed and performance. To further fine-tune the performance of your WordPress site, it offers you numerous basic and advanced options, such as:
Lazy Loading for your website's images
Fast Rendering of Font Faces
Option to remove WordPress' Emoji Script
Option to load Media-queries files asynchronously
Option to enable JS compiler
Option to replace CSS-variables in Compiled CSS

For even better speed and performance, you can enable the Progressive Web App feature.
#Additional SEO Options:
To help you further manage the content of your WordPress site for SEO, Avada offers you a wide range of options that give you the power to control how content should be indexed and displayed by search engines. These are:
Open Graph Meta Tags
Rich Snippets
Option to add "nofollow" to social links
Title, Author Info, and Last Update Date Rich Snippets
Page title bar options
Flexible title placement and control

Avada WordPress Theme Alternatives: Divi vs Avada vs X Theme
Avada is undoubtedly is a great WordPress theme, however, it has several nearly equivalent alternatives. Two closest of them are Divi and X Theme. While all the three themes are multi-purpose in nature, they are quite different from each other and have their own strengths and weaknesses.

For instance, Divi only supports plugins built specifically for Divi and is often criticized for its massive shortcode pollution that makes your website look like a giant waste disposal site. However, Divi also offers an incredibly useful split testing and conversion optimization tool, called Divi Leads, to help you unlock your website's hidden potential by allowing you to broadcast different versions of your website to different visitors and find out which version produces the best results.
On the other hand, the X Theme comes packed with four beautifully crafted Stacks, named Integrity, Renew, Icon, and Ethos, each of which has its own unique features and design. Stacks further allows you to choose from dozens of completely unique designs which can be customized using a powerful real-time customizer and an advanced, intuitive frontend page builder, called Cornerstone. Nevertheless, both Divi and X Theme are not as powerful as Avada in terms of features, the number of demos, and SEO friendliness.
Some Stunning Examples of the Avada WordPress Theme: Live In Action
Although Avada ships with 49+ beautifully designed demos to give you an idea of what is possible, let us present some great examples of websites using Avada to help you see the theme "out in the wild".
Russell Brand: The renowned English comedian Russell Edward Brand uses Avada to power his official website.
Microsoft Visual Studio: This is probably the biggest brand that uses Avada to manage its Visual Studio subdomain.
Hanna Sles: The world-famous English-Russian Translator Hanna Sles uses Avada to power her portfolio site.
University of Hawaii: University of Hawaii's Maui branch uses Avada to give a powerful look to its main website.
GraphicTwister: GraphicTwister, a popular website offering free and premium graphic resources, is also powered by Avada.